Endless muddy roads, green pastures, barren mountains, changing landscapes, glistening blue high altitude lakes, small quiet monastery towns with a little habitation, flower sanctuaries is what perfectly describes the aura and beauty of North Sikkim.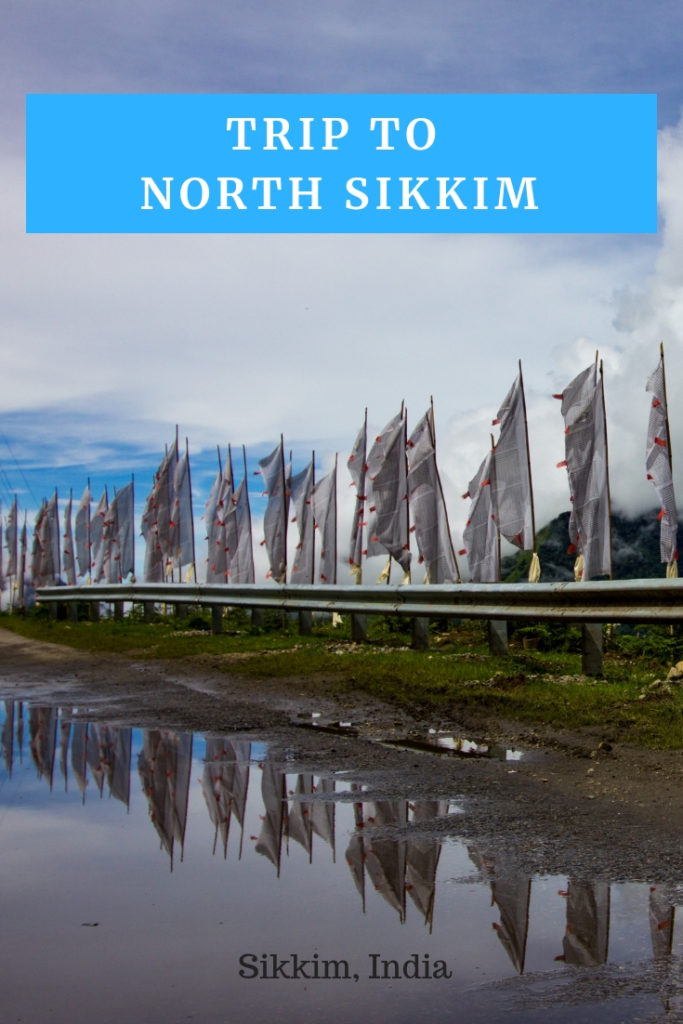 North Sikkim
North Sikkim, the largest district of Sikkim, is also the least populous districts of India and is no less than a paradise on earth. Years back, the zone was non – touristy but the increased social media reach and awareness has put it on every tourist's radar now. Indeed, the North Zone of Sikkim receives lot of tourists for 6 months and rest 6 months, mother nature lays snow covered and replenishes itself just like Chandratal, Spiti valley, Nubra Valley and Leh Ladakh.
The first time we saw a picture of Gurudongmar lake in North Sikkim on Instagram, it marked to our bucket list. So, recently during our unplanned Sikkim trip, the only plan we had was to visit Gurudongmar Lake in North Sikkim.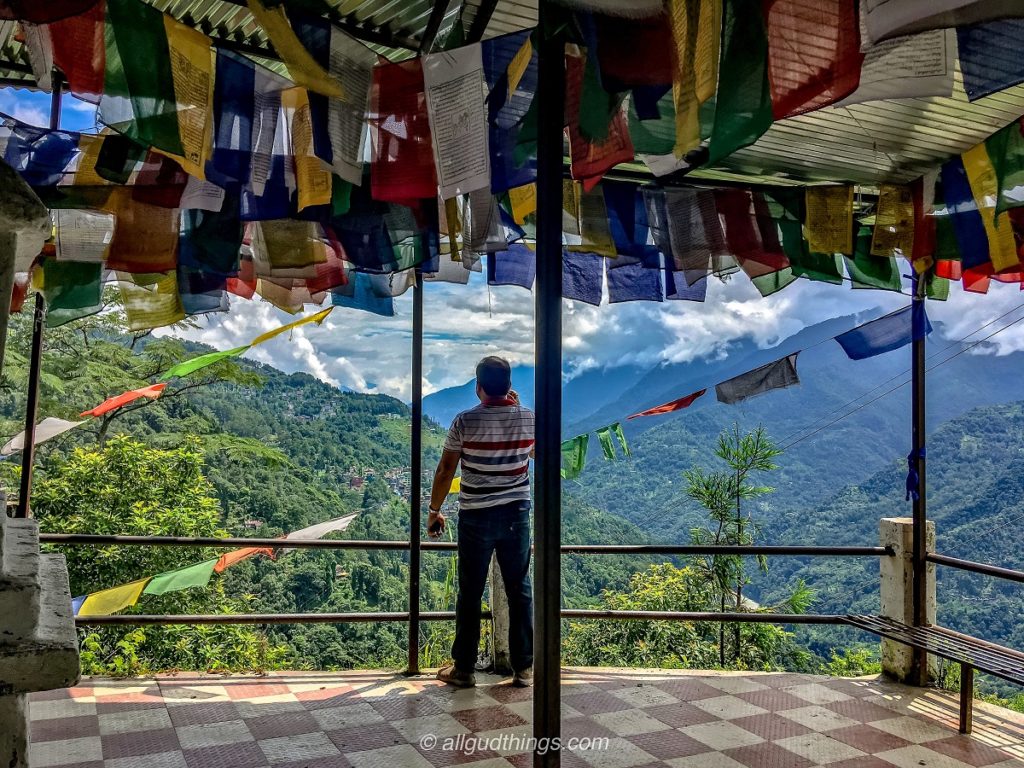 So, after reaching Gangtok from Siliguri via Zoomcar, we started inquiring about the trip to North Sikkim. And we found that You cannot make a self-drive road trip beyond Mangan and the Zone can be explored only with the local travel agents. So, it seemed like a complete Tout game. Apart this we needed answers for the more questions running at the back of our mind. So, we thought to inquire more and do online research. Online research took us to the  TripAdvisor's Sikkim Travel forum ; where there were plenty of questions and many didn't had the complete information. So, we are writing this post to include all the information what tourists like us are looking for, before taking up a trip to North Sikkim.
Trip to North Sikkim
No doubt the journey and terrain of North Sikkim is hard but we felt that much of the hype is created by tour agents and touts only. These guys try to scare you, squeeze down your itinerary and cut your pockets in every way. Anyways, if you have made up your mind then there are different types of itineraries to choose from.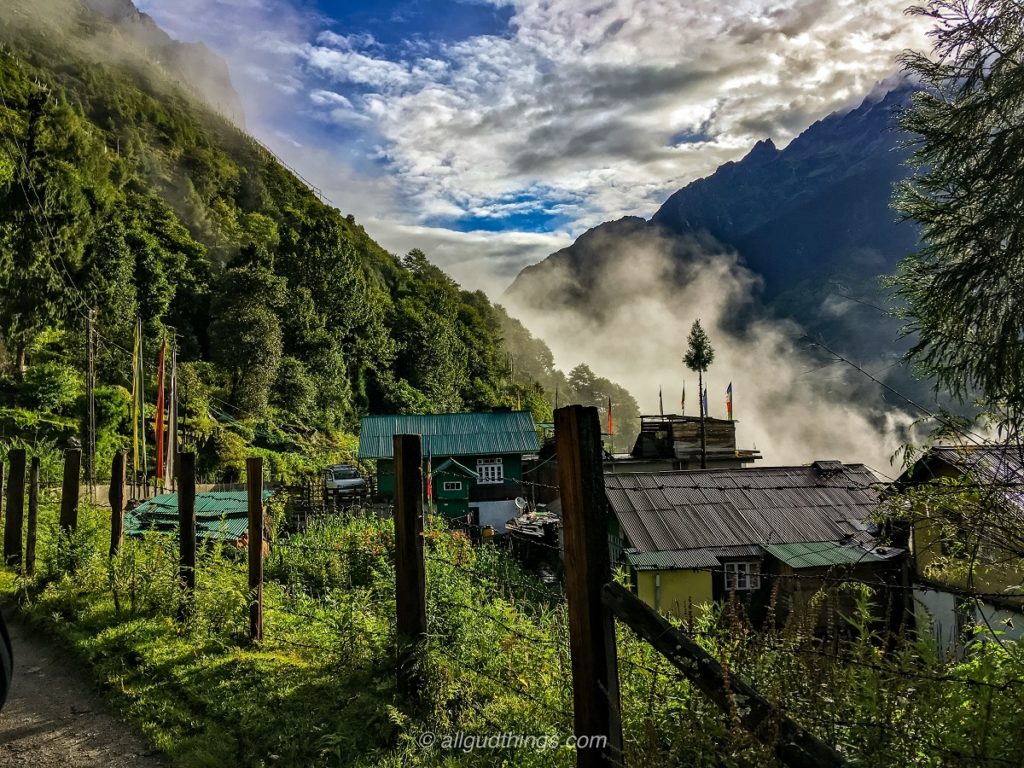 North Sikkim Itinerary
Itinerary 1 (2 nights 3 Days)
Day 1: Gangtok to Lachen via Chungthang (120 kilometers, 6 hours drive). Overnight stay at Lachen
Day 2: Early morning trip from Lachen to Gurudongmar Lake. While on the way back include Chopta Valley and Kala Pathar. In the evening head back to Lachung and overnight stay at Lachung.
Day 3: Early morning trip to Yumthang valley, Zero point (Yumesamdong) and post Lunch head back to Gangtok. One can also add a trip to Katao
Itinerary 2 (1 Night 2 Days)
Day 1: Gangtok to Lachen via Chungthang (120 kilometers, 6 hours' drive). Overnight stay at Lachen
Day 2: Early morning trip from Lachen to Gurudongmar Lake. While on the way back include Chopta Valley and Kala Pathar. In the evening head back to Gangtok.
Itinerary 3 (1 Night 2 Days)
Day 1: Gangtok to Lachung via Chungthang (120 kilometers, 6 hours' drive) and overnight stay at Lachung
Day 2: Early morning trip to Yumthang valley, Zero point (Yumesamdong) and head back to Gangtok post Lunch. You can also add a trip to Katao.
Out of all the above 3 itineraries, Itinerary 1 is the ideal one to explore the beauty of North Sikkim. Indeed, we felt three days for the North Zone are less and it should be extended to at least 4 days. However, if one has a lesser time then he/she can opt for Itinerary 2 or 3.
Note: Early morning trip means your trip will be starting between 5:00 -6:00 am and you will be returning back to the base i.e. Lachen and Lachung by 2:00 – 3:00 pm.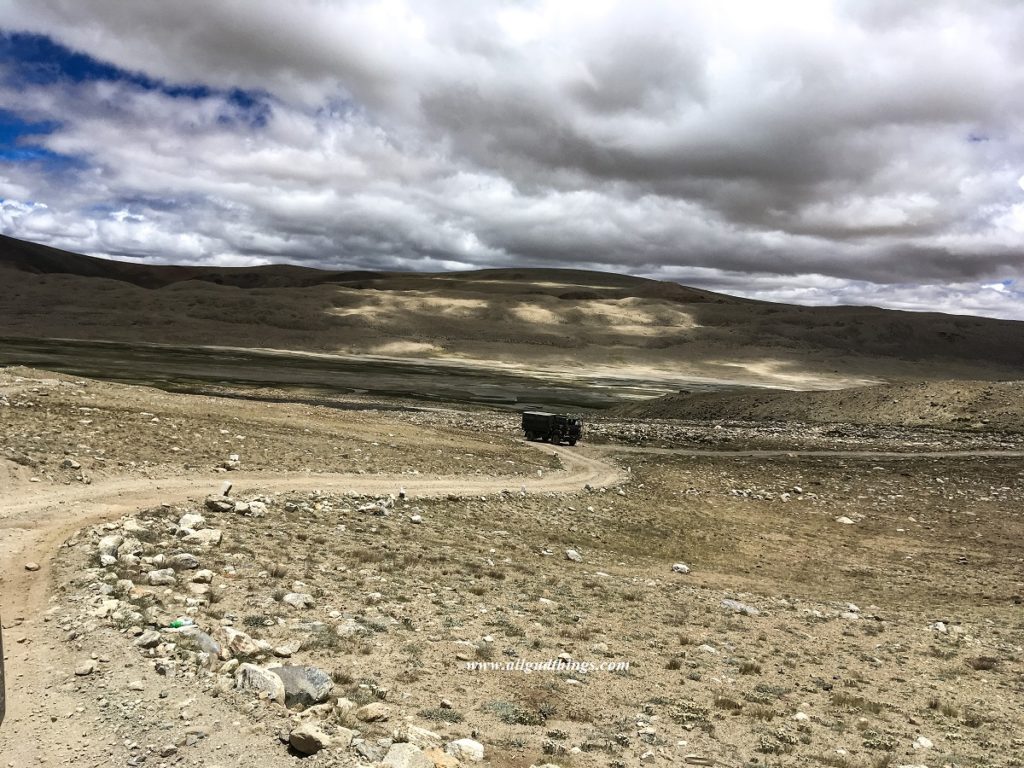 Permit for visiting North Sikkim
North Sikkim shares border with the People's Republic of China and comes under sensitive zone. So, only few areas are open for the travelers which can be visited only with the special permits, just like inner line permit in Ladakh.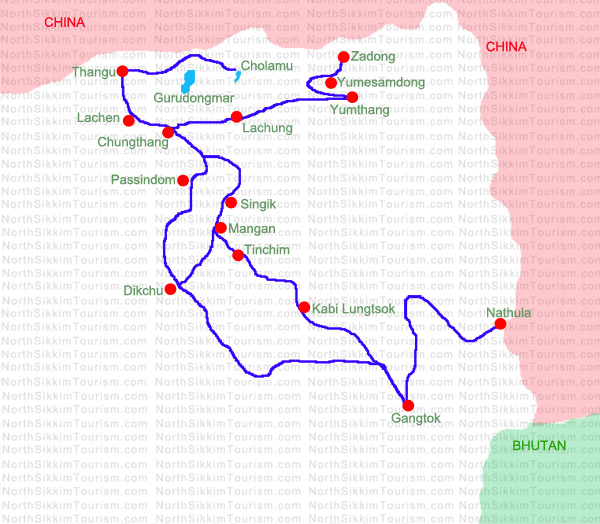 We got to know that the special permit is issued only to the travel agents and not to the travelers individually; that too on the same morning of journey. Whereas the fact is that the permits are issued to individuals but for that you need to run several times to the government offices and sometimes you end up losing the complete day. So, the hoax of permit is spread by the touts and travel agents to confuse tourists and gain business.
Our Suggestion: Book a trip with the good driver who can arrange for permit himself instead of tour operator or with the hotel reference.
Note: Permit to Gurudongmar Lake is issued only to Indians here whereas international tourist need to take the permits from Ministry of Home Affairs in Delhi, otherwise they have to option to visit the scenic Chopta Valley
Documents For Permit
Carry an identity proof (Aadhar Card, Voter ID, Driving License, Passport) of each individual along with 2-3 photographs.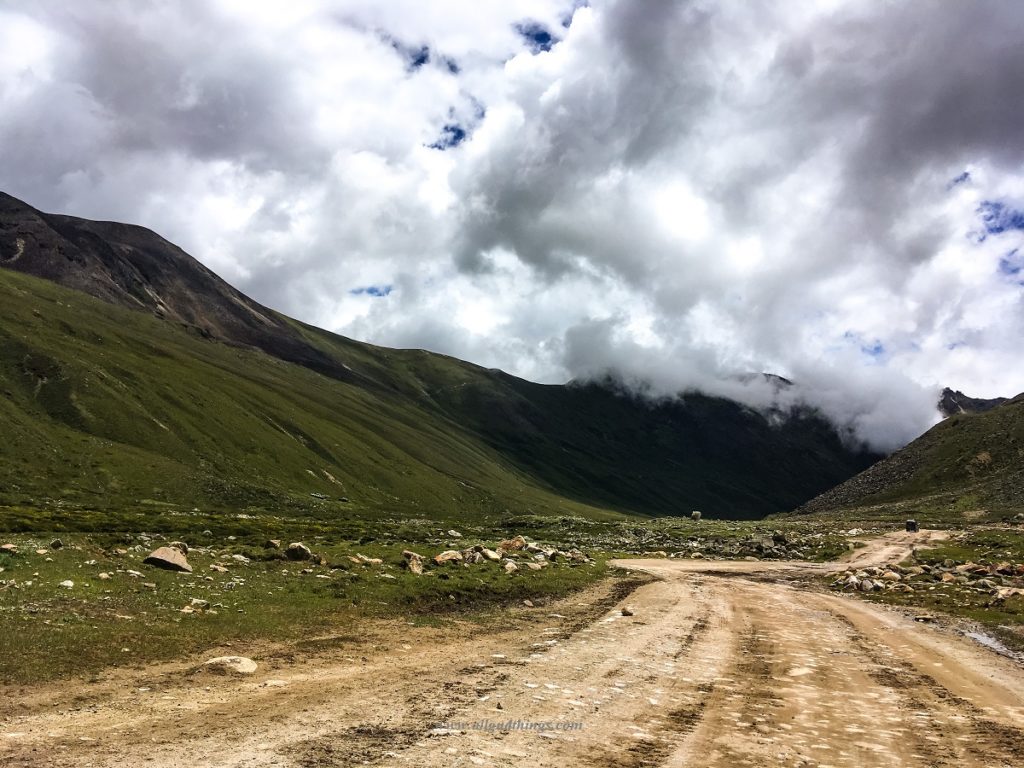 Choose a Vehicle
Rugged terrain means a rugged vehicle too. So, a big yes to SUV – Bolero, Scoprio or Xylo and no to Innova and Sedans. Innova is a rugged vehicle but because of the low clearance from ground, it fails to cross the rough roads.
Along with this, there is an option to choose between the shared or personal vehicle. Personal vehicles are expensive but they offer you more freedom and privacy. Shared vehicle are affordable but there is a misconception that shared means everything shared including accommodation. Actually, this is not the case. Solo travelers will get their own space and do confirm the same with the agents before enrolling.
Our Suggestion: Choose personal Bolero for having ultimate fun and making "N" number of stops on the way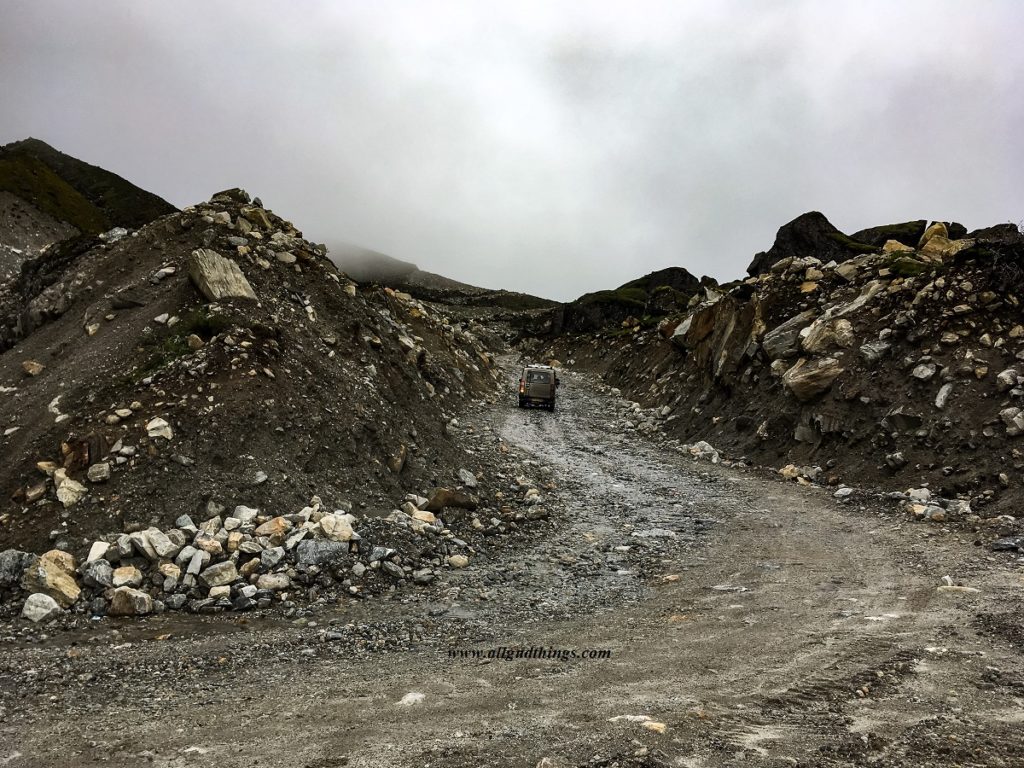 Choose the Hotel
Travel agent's packages include food and lodging. And the price of package will range according to the accommodation one chooses from home stay, budget or luxurious hotel.
At both Lachen and Lachung, majority of the places look like Home stays only. They have basic amenities and are really clean and cozy. Rest, the hospitality of the locals really covers up for everything.
Recently, during our visit we saw huge luxurious structures coming up. You can also check their listing on websites like Tripadvisor.
Our Suggestion: Prefer staying in a home-stay to enjoy the local culture and hospitality.
Package Cost
The package cost includes cost of travel, fuel, permit, food and accommodation.
For personal vehicle cost for 2 Night 3 Days package is around 18,000 – 20,000 in off season and 25,000 in season. For 1 Night 2 Days package costs around 8,000 -10,000 in off season and 12,000 in season.
The shared vehicle costs around Rs 3,000 -4000 for 2 Night 3 Days package in off season and can go bit higher in season.
Note: Package doesn't include a trip to Chopta Valley, Kala Pathar, Zero Point and Katao. You need to pay extra to your diver for covering each of these. He will ask for almost Rs. 2500 to each point. Negotiate for all the places together and he will settle down around Rs. 4000/-.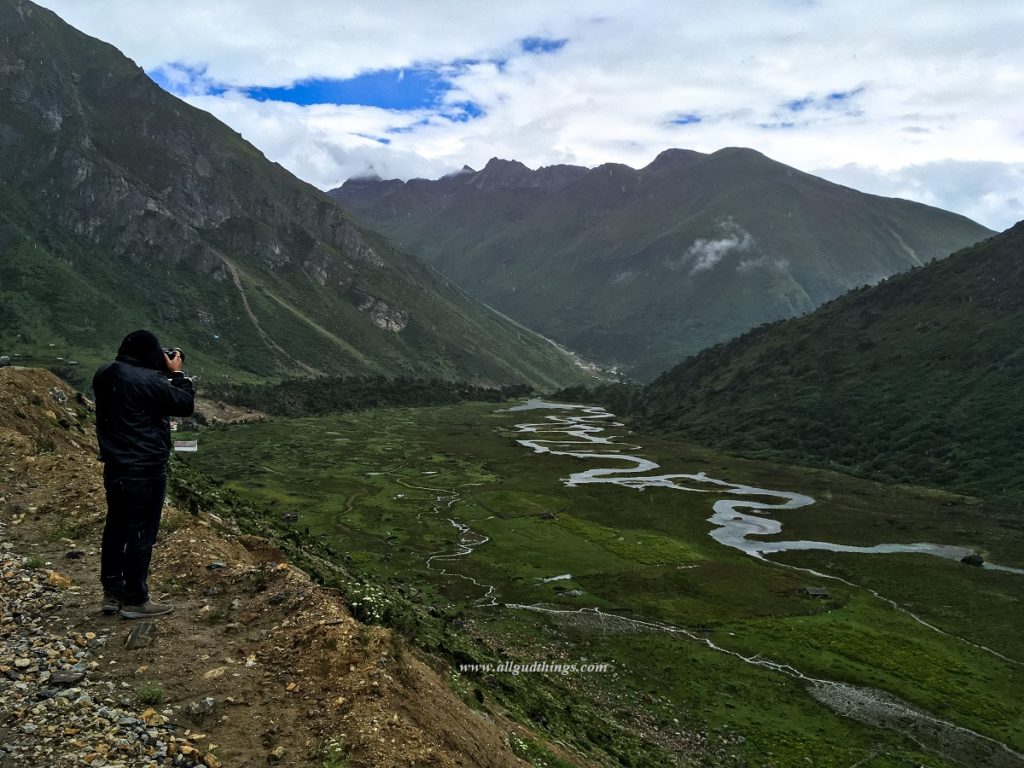 From where to book Package for North Sikkim
There are several agents on MG Marg which can help you in booking the package. We booked for ourselves through the Hotel Chumbi Residency and it costed us slight less than the MG Marg prices.
There are several online sites from where you can book the package. You can also check the list of registered tour operators for taking North Sikkim trips.
Our Suggestion: Book a tour at least one or two days in advance
When to visit North Sikkim
North Sikkim is accessible only for 6-7 months in a year. During rest months, roads get snow covered.
Season: April to June and November to February. In April – May, rhododendrons are in full bloom at Yumthang Valley whereas from November to February the lake is frozen and surrounded by white peaks. October too is considered as an ideal month, as the sky will be clear and there will be no snowfall.
Off season- July – September. There are high chances of landslides due to rain but then there will be hardly any tourists
Our Suggestion: Visit North Sikkim in off season, when the clouds will float over greens, rain will make everything look fresh and everything will be quite reasonable.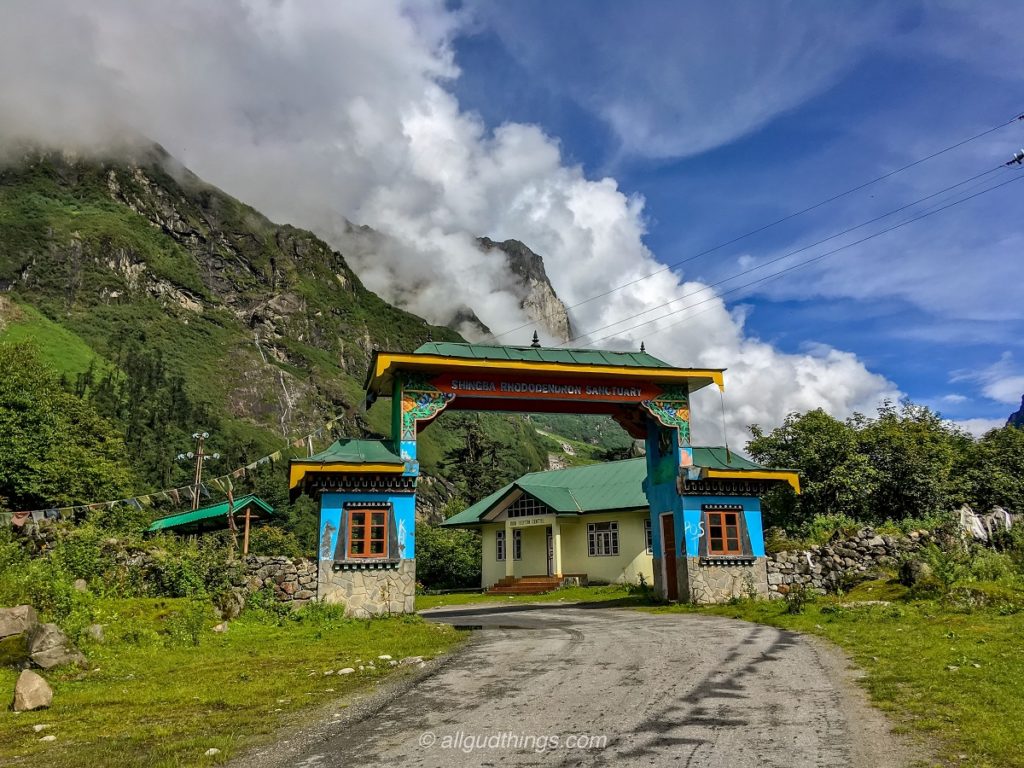 Clothes for trip to North Sikkim
In North Sikkim the altitude changes drastically from 9,000 feet to 17,000 feet and so, does the weather changes here. It gets quite cold and windy at high altitudes. Do carry woolens in all seasons along with cap and gloves.
Note: Remember to dress up in layers while travelling in North Sikkim
Points to Remember
There are high chances of Altitude Mountain Sickness in North Sikkim. So, do carry Diamox and camphor to protect it. Also keep on sipping liquid and munching food to avoid AMS
Children below 5 years and adults above 60 years are not allowed to visit North Sikkim especially the Gurudongmar Lake. Also the people with ailments like Heart diseases, high Blood pressure, need to have a doctor recommendation for visit. Please do respect that. It's for your safety and well-being.
There are almost no roads in North Sikkim but the journey is a lifetime experience
Don't try to rush directly from Siliguri to Gurudongmar. The journey will be super tough and not at all advisable
One doesn't need to carry whole of his/her luggage to North Sikkim. Hotels in Gangtok have provision of keeping it in their store rooms
Plastic is banned in North Sikkim. So buy a refillable from Mangan and fill it wherever you have a chance
We did the trip to North Sikkim with driver Sharon Chettri and his contact details are: 8348815694. He himself too organizes the trip, which costs quite less than the tour operators.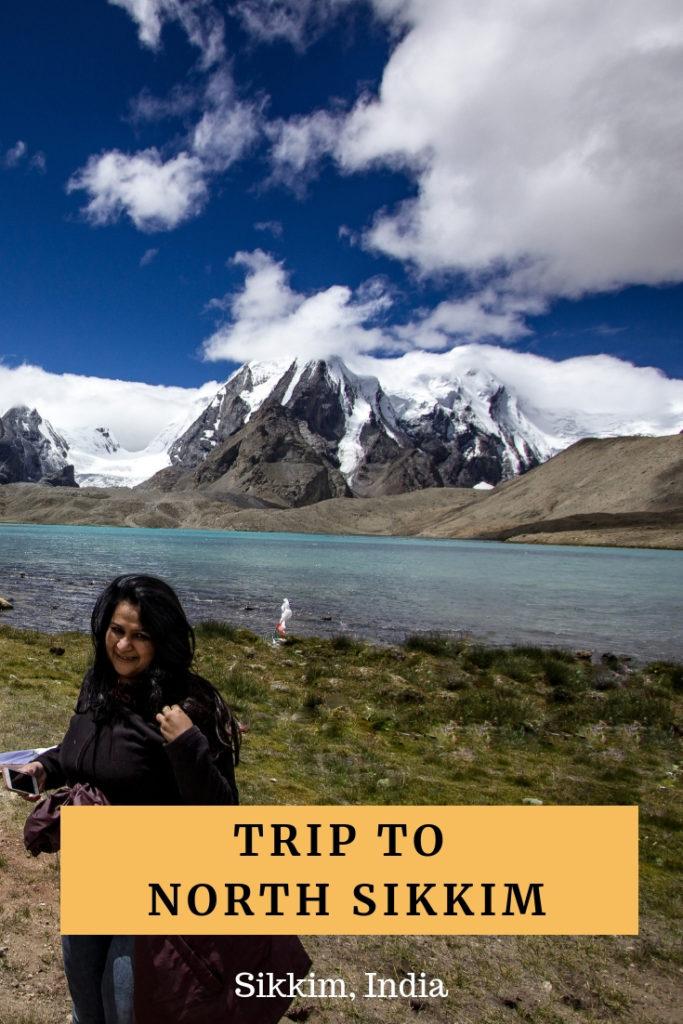 If you have any questions or want any more information on North Sikkim, feel free to ask us in the comments.
Related posts
Our Experience with Zoomcar from Siliguri to Sikkim