Which city comes immediately to mind when you consider a trip to the UAE? Dubai! Yes, it happens almost by default. Have you been to Abu Dhabi yet? You'll be surprised at just how many fabulous attractions are there in Abu Dhabi; that rival what Dubai has and more. Have you seen the Grand Sheikh Zayed Mosque yet, or been to Ferrari Island? Yes, Abu Dhabi is chock full of surprises, even for those who've visited this wonderful travel destination before. So,  journey with us to find the wonderful attractions of Abu Dhabi.
%CODE1%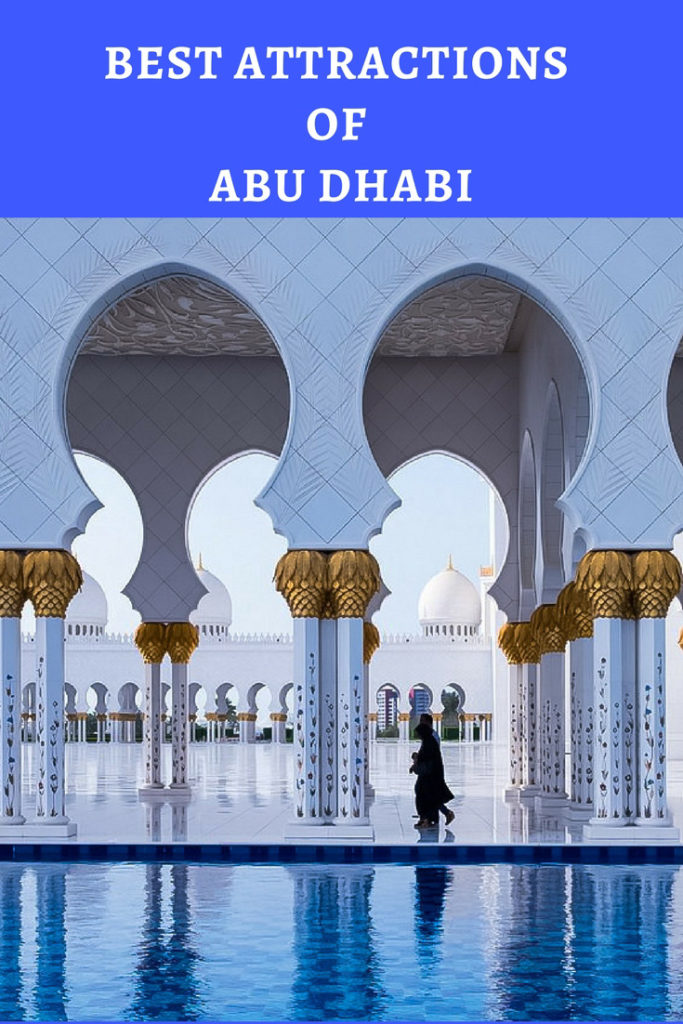 Capital Gate
When you first look at the Capital Gate Tower, Abu Dhabi, you'll feel some concern as to the building's safety. Don't worry, it's meant to look like that. The building leans westwards to an astonishing 18-degrees. The Capital Gate Tower is located at Khaleej Al Arabi Street. The structure is meant to be a modern day challenger to the Leaning Tower of Pisa. The Capital Gate's lean is more than four times that of Pisa's famous Leaning Tower. The tower is 160 meters (524.9 ft.) high and has 35 levels. In fact, the Capital Gate has been certified by the Guinness World Records as the 'World's Furthest Leaning Man Made Tower".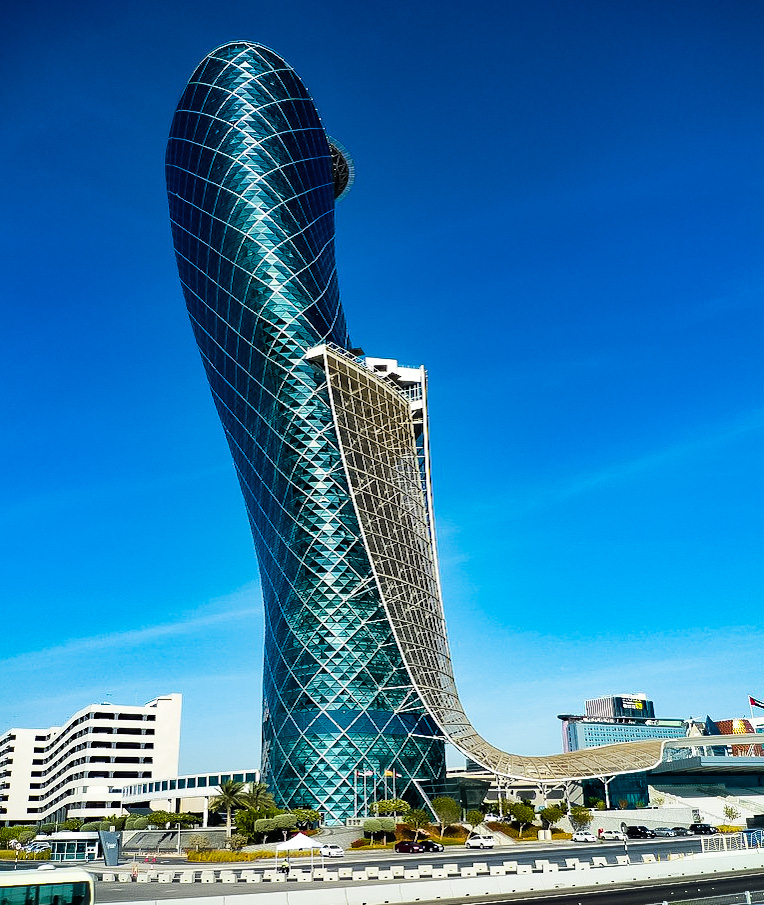 Al Ain
Not far from the busy city of Abu Dhabi is the pristine, peaceful and lush oasis of Al Ain. It is dubbed as Abu Dhabi's garden city. This golden world is empty apart from 100 feet dunes, the odd oil well or power pylon. It's a lush paradise filled with palm trees and greenery far beyond your imagination of desert greenery. While at Al Ain, don't miss a visit to the Al Jahili Fort, which is a permanent exhibition memento to the great British travel writer and explorer Wilfred Thesiger. Al Ain is one of the topmost tourist attractions of Abu Dhabi.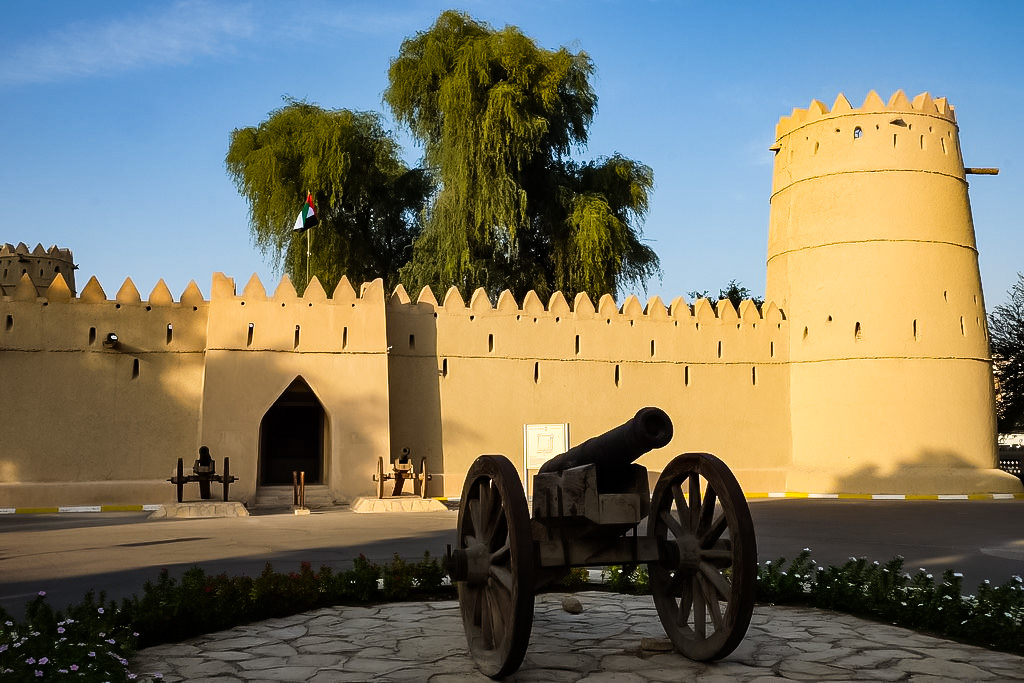 The Hidden Gold Souk
There's a fabulous Gold Souk hidden in the
Madinat Zayed Shopping Centre
. The hidden gold market has so much gold it puts any Dubai market to shame. The quality and selection of the gold jewelry are undeniable. Watch in awestruck admiration as wall after wall of shelving is uncovered, all bearing the most fabulous 24, 22 and 18-carat jewelry. The Madinat Zayed Gold Souk is a real find for people looking for gold bargains.
%CODE2%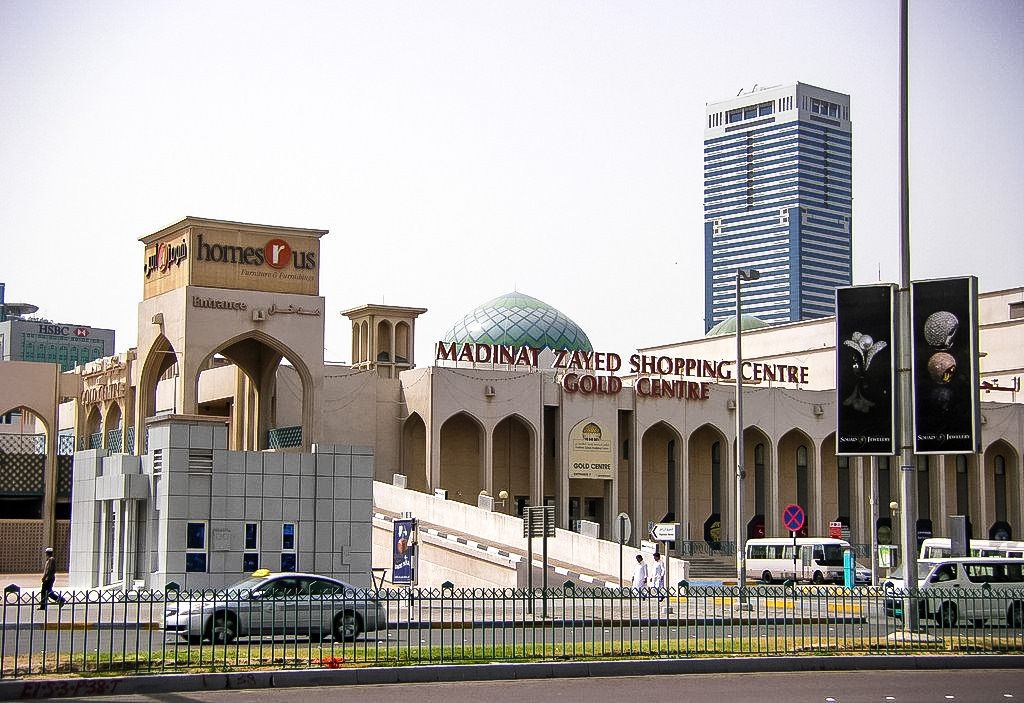 The Corniche
The Corniche is a grand four-mile waterfront promenade that offers a number of places for families to picnic in verdant grassy alcoves. There are many pristine, fully-guarded beaches for people to enjoy as well. Pay homage to the Emirate's flag, as big as a bus set on top of a 360ft pole and the 18-degree westward-learning Capital Gate Tower as you stroll along. Check out the Avenue Mall at Etihad Towers and the Qasr al Hosn Fort, Abu Dhabi's oldest building a few blocks down the Corniche.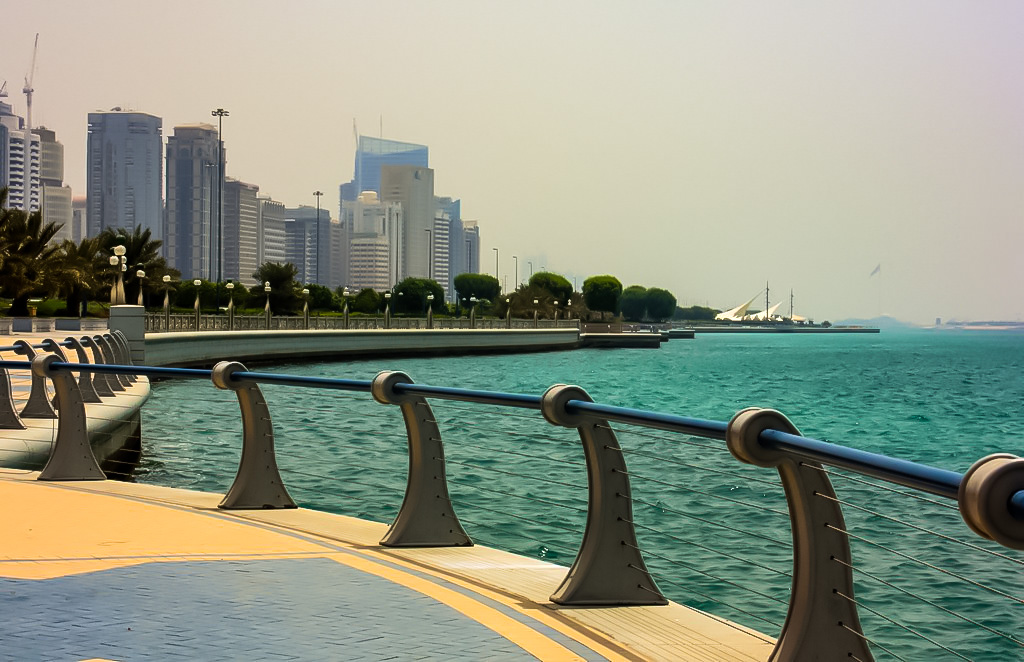 Yas – The Island Of Adventure
Yas Island is an adrenaline-rich, red-hot arena full of the most energy-filled rides. Watch your knuckles turn white as you go adventuring on Yas Waterworld's incredibly spectacular water slides. It is said to be the world's biggest water park, Yas Waterworld will keep you on edge with a dizzying array of slides, endless wave machines and raft rides that pass through terrifying ravines, caves, and tunnels.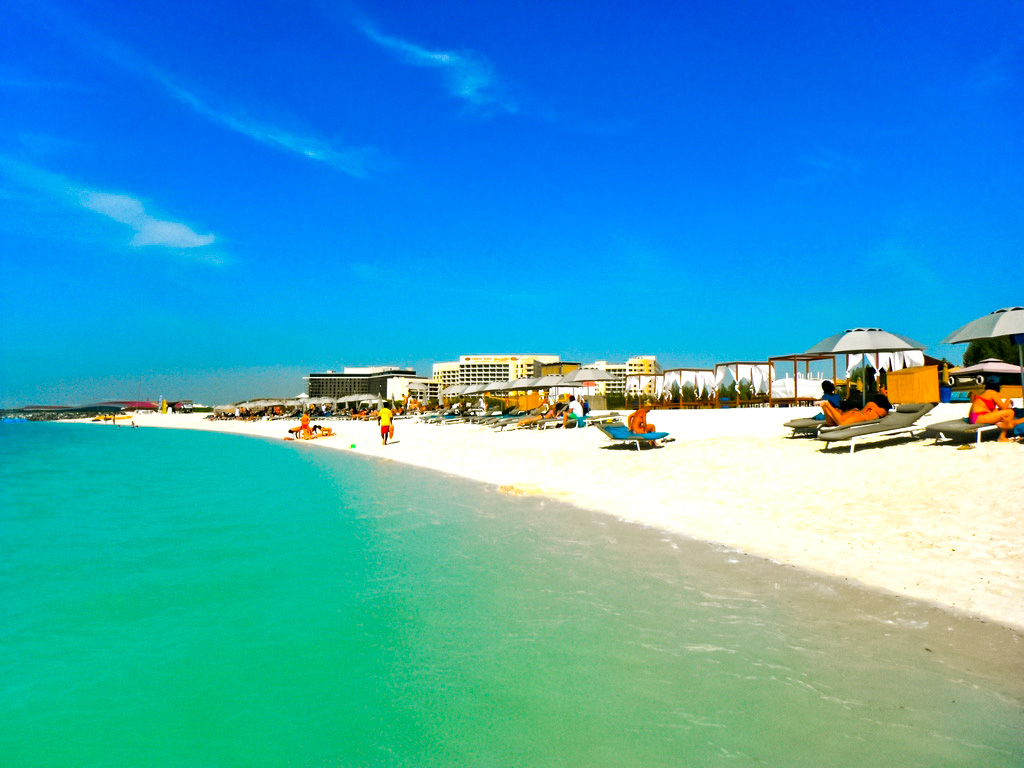 Ferrari World
Ferrari World is the first theme park in the world dedicated to the famous racing car, the Ferrari. The outstanding ride in Ferrari World is Formula Rossa, dubbed the world's fastest rollercoaster, touching 150mph at its fastest. The city's Formula 1 tracks await adventurous souls to take to the wheel of a true-blue racing car and zoom along. You can bike or even run on the Formula 1 racing track every Tuesday for free. Don't miss the Du Arena, which draws great performers like Sting for star-filled music and drama performances.  
%CODE2%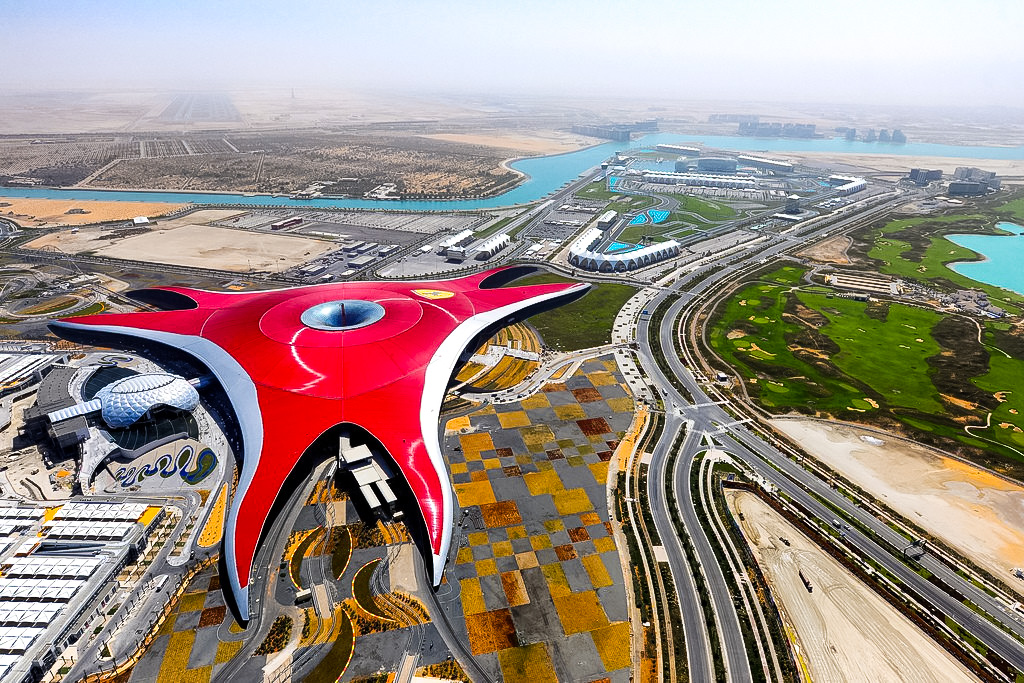 The Louvre Abu Dhabi
Abu Dhabi's most ambitious project so far, the Louvre Abu Dhabi, is finally open. The Louvre Abu Dhabi presents the grandest and greatest of the world's treasure trove of art borrowed from various European museums including the Louvre, Paris. It brings great culture and advancement to Abu Dhabi, at its cultural district on Saadiyat Island. The Louvre in Abu Dhabi is the only franchise of the Paris Louvre in the world, and as such is a unique must-visit destination in Abu Dhabi.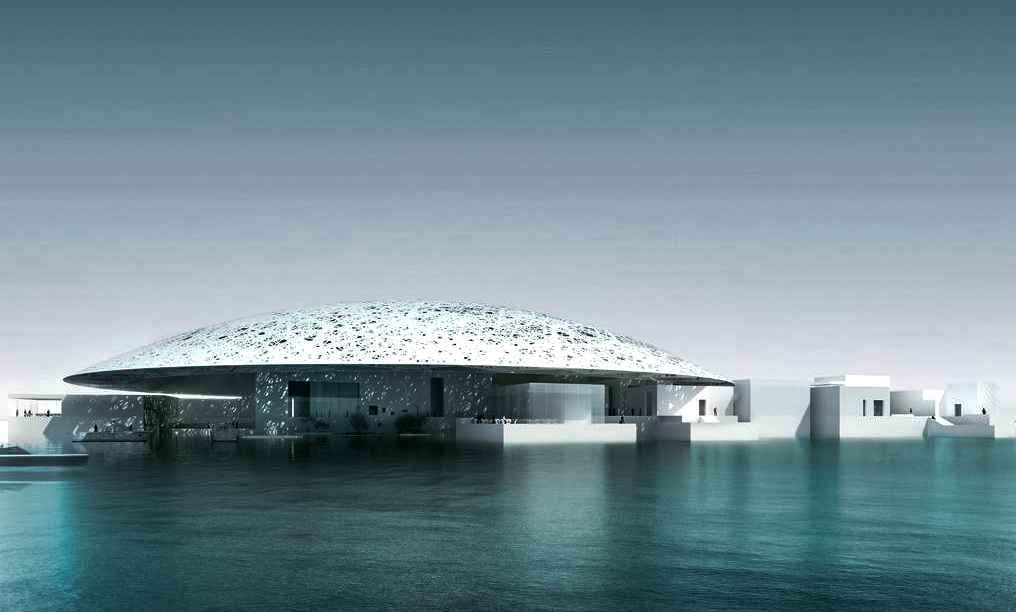 The Sheikh Zayed Grand Mosque
One of the world's largest mosques, the Sheikh Zayed Mosque can hold an incredible 40,000 worshippers at the same time. Feast your eyes on the unbelievable 82 domes, 1,000+ columns, the world's largest hand-knotted Iranian carpet, and 24 carat-gold-gilded chandeliers. The main prayer hall is dominated by one of the biggest chandeliers in the world; it measures 15 meters in height and 10 meters in diameter and weighs an astonishing twelve tonnes. The mosque is surrounded by reflective pools which amplify its ethereal beauty. Don't miss watching the mosque's striking white and gold colors that create their own reflected tapestry during sunset.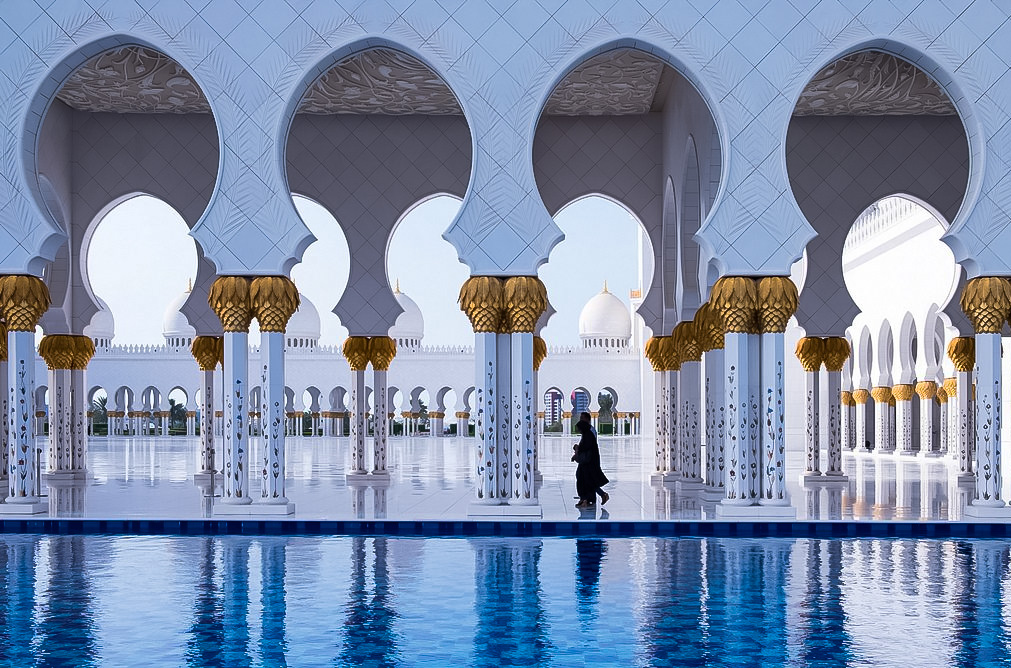 Futuristic Zero-Carbon City
Abu Dhabi is the first city to pioneer a zero-carbon footprint city, where cars are not allowed. Masdar City, located near the airport, is completely off the grid; it's powered entirely by solar power and the hot, strong winds that blow off the desert sands. Driverless pods run all around the city, for transport. The layout of the city is similar to ancient Arabian streets, with narrow alleys. When complete, Masdar City will be the most eco-friendly Arabian town in the world.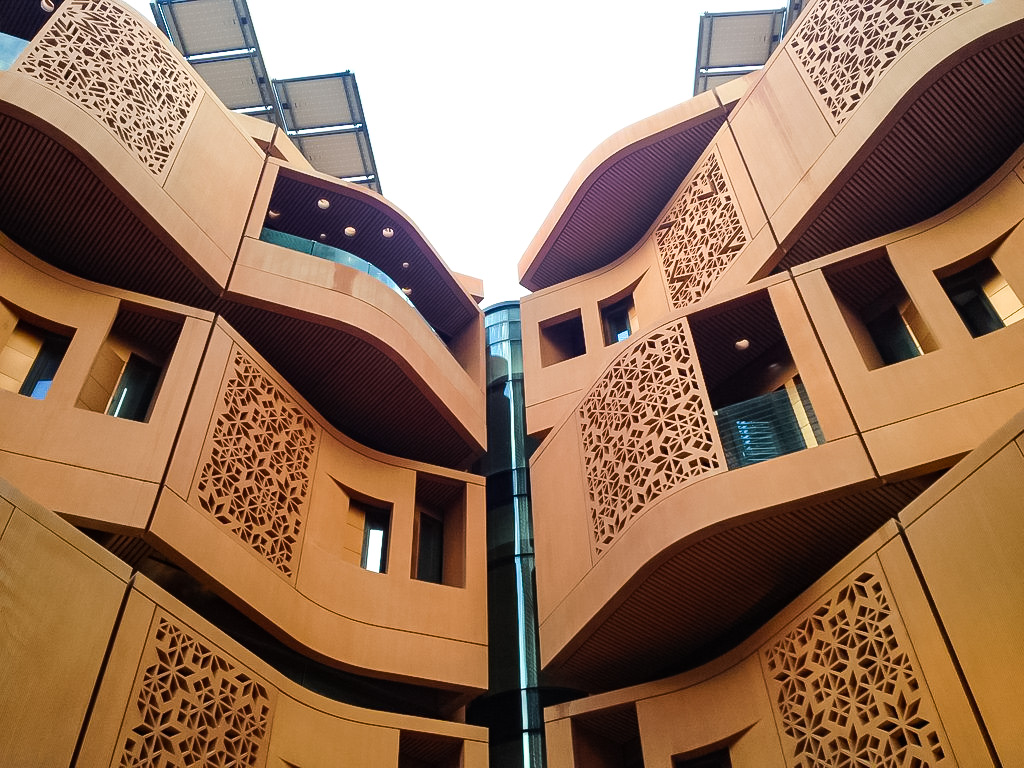 Arabian Wildlife Park
The Arabian Wildlife Park is located on Sir Bani Yas Island. This park houses more than 10,000 free-roaming animals. The entire park takes up more than half the island's space. There are purpose-built viewing platforms for visitors to get an eyeful of wild animals. From these platforms, it's possible to get up close the island's giraffes as they crop leaves. Each platform is made out of recycled materials. The park holds many Arabian Oryx, cheetahs, hyenas, gazelles, and giraffes, apart from other wild animals. The Arabian Wildlife Park is one of the tourist attractions in Abu Dhabi that you mustn't miss.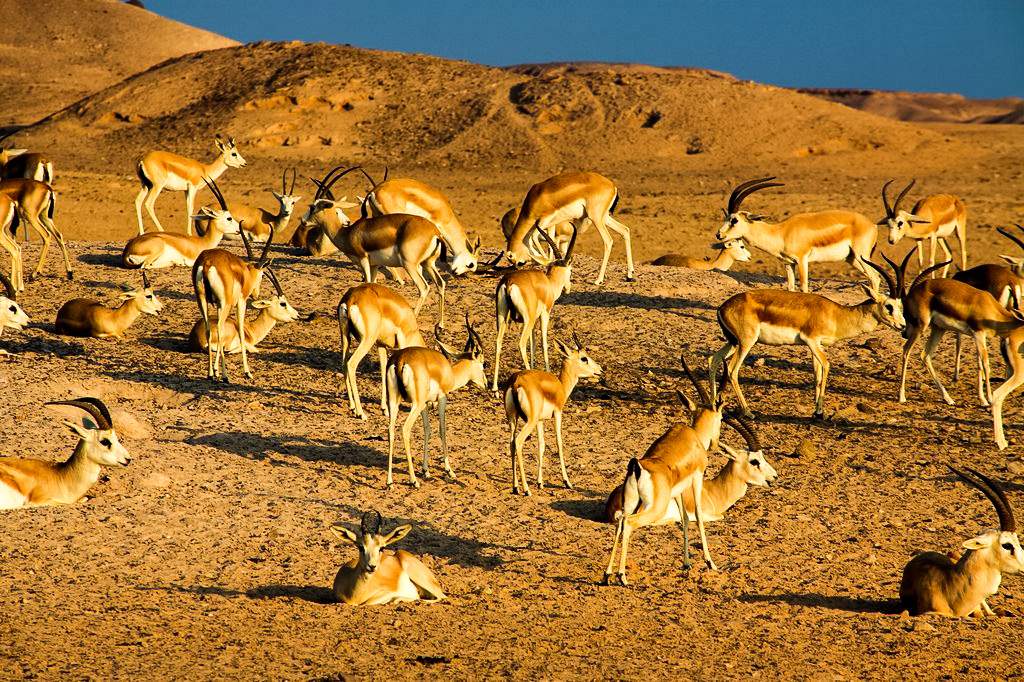 %CODE2%
Conclusion – Best Attractions of Abu Dhabi
As you can see, Abu Dhabi has an array of wonderful attractions that Dubai cannot match. Each one is unique and must-see if you're in the UAE. Dubai has much to offer; however, don't discount attractions of Abu Dhabi in comparison. Abu Dhabi is slowly but surely shaping into a grand competition for Dubai. Make your travel arrangements today and check out the attractions of Abu Dhabi we've listed for you!
If you like it please share it and pin it for your future reference.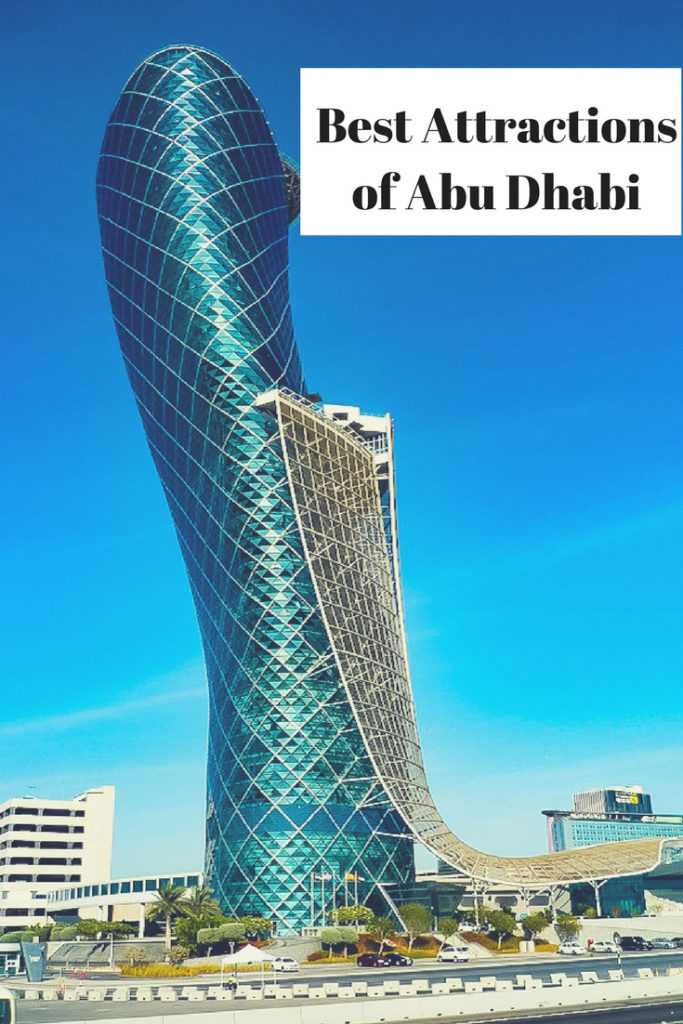 [stextbox id='custom' caption='Guest-Post Author Bio']
Neha Singh is a postgraduate in Mass Communications, who loves everything about life. Traveling is extremely close to her heart and writing came to her naturally. An avid trekker & explorer, who often takes off some time from her busy life for mountaineering. She loves meeting new people & gets attached to their culture very easily. Her ambition is to explore as many places as she can in her life. She strongly believes in Gandhian principle – "simple living high thinking".[/stextbox]
Also, Check: