India the land of 1.3 Billion inhabitants is a cacophony of contrasts, sound, colors, smell, and taste. Mother India as we Indians say it, has a rich history, heritage, traditions, unbelievable landscapes, lush beauty and exotic architecture to overload your senses. It is the Birthplace of Hinduism, Sikhism, Buddhism, Jainism, and other religions. Guests are treated as Gods and each Indian live by the saying "Atithi Devo Bhava". Not only this, but the variety of lavish cuisines of every state of India is also unique and completely mouthwatering. So, in the post, we will be quoting reasons, that why everyone should travel India, at least once in their lifetime. Also, we will brief the Indian visa and its application process.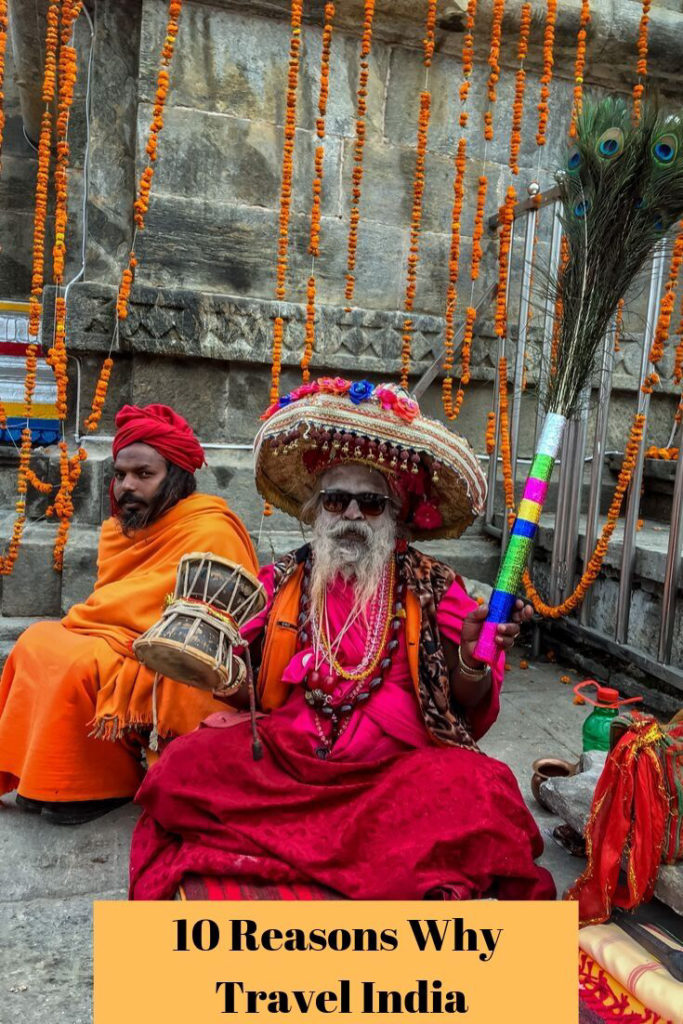 Why Travel India?
History & Architecture
India, also known as Bharat is one of the oldest civilizations in the world. It has a history dating back to the Neothilic period. The land has been ruled by several rulers, dynasties and has gone through several wars and conquers. Each of these rulers during its era built unique massive forts, palaces, mosques, temples, etc. So there is a lot of history behind each of these structures along with unique architecture and an interesting story. Apart from this India is also known as the land of epics and legends. The two epics Ramayana and Mahabharata belong to this nation.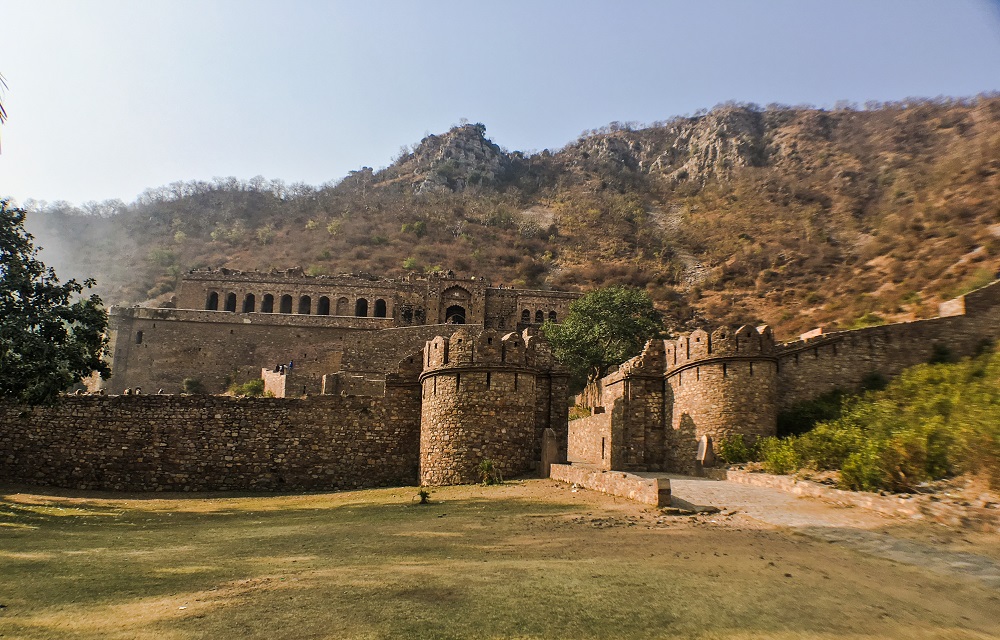 Today, 38 ancient sites (cultural and natural) of the nation are listed on the UNESCO World Heritage list, making it a treasure trove for history buffs and design enthusiasts.
Culture and Traditions
The country is known throughout the world for its diverse cultures. And the same manifest well in its religions, traditions, languages, festivals, fairs, values, dresses, art and craft. India is dominantly a Hindu state but has a lot of Muslim population too, making it to one of the largest Muslim nations in the world.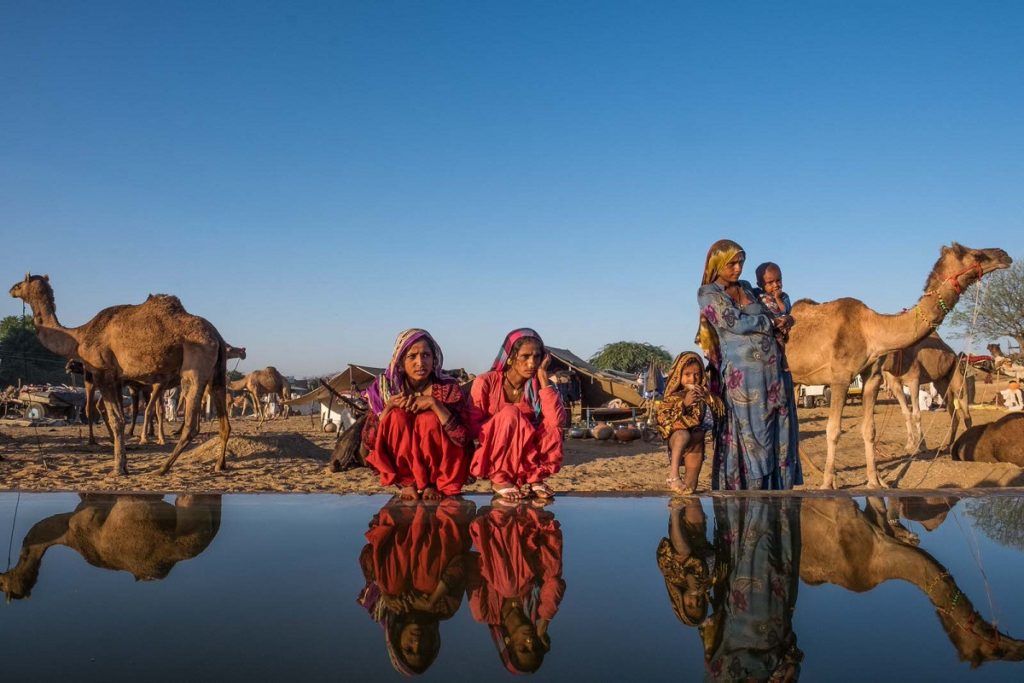 The country has multi-ethnic, multi-cultural, multi-lingual and multi-religious society i.e. the total 29 states of country have its own communities, culture, traditions, festivals, dressing style and food. People speak different languages and have diverse lingual tones. The traditional culture and lifestyle in Indian villages symbolizes the true essence of India. But overall, it is an amalgamation of various cultures influenced from thousands of year's old history. The phrase Unity in Diversity sums up the true India.
Himalayas
The word "Himalayas" means a house of snow or snow abode in Sanskrit. The Indian Himalayas spread over the northern frontiers and the north of it is known as roof the world. The Himalayas span Jammu & Kashmir, Uttarakhand, Himachal, Sikkim, Arunachal Pradesh and Bay of Bengal in India.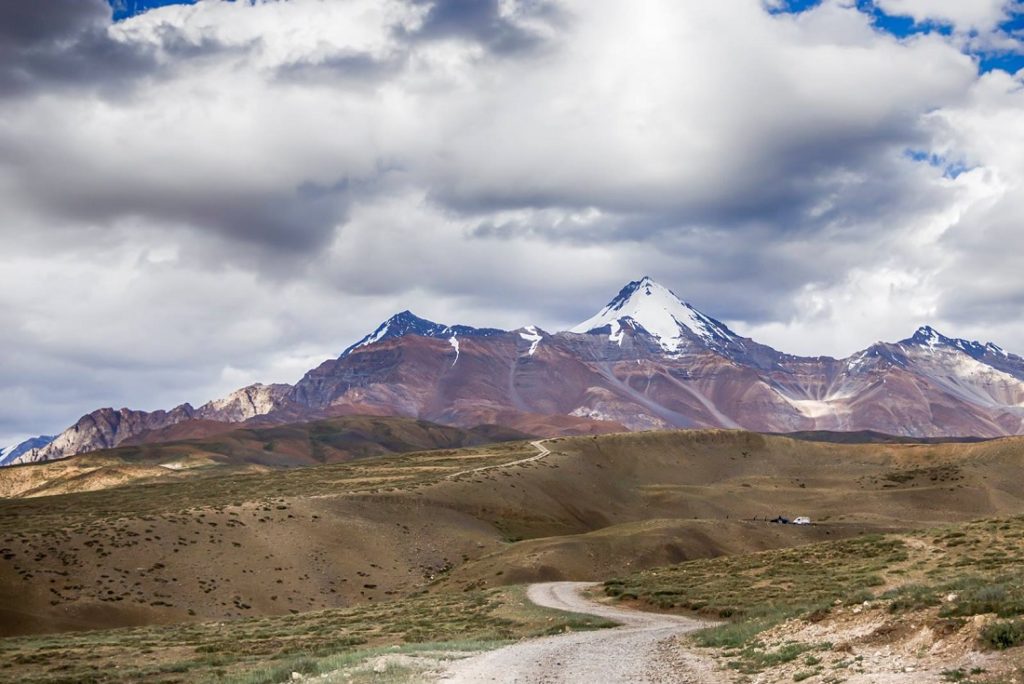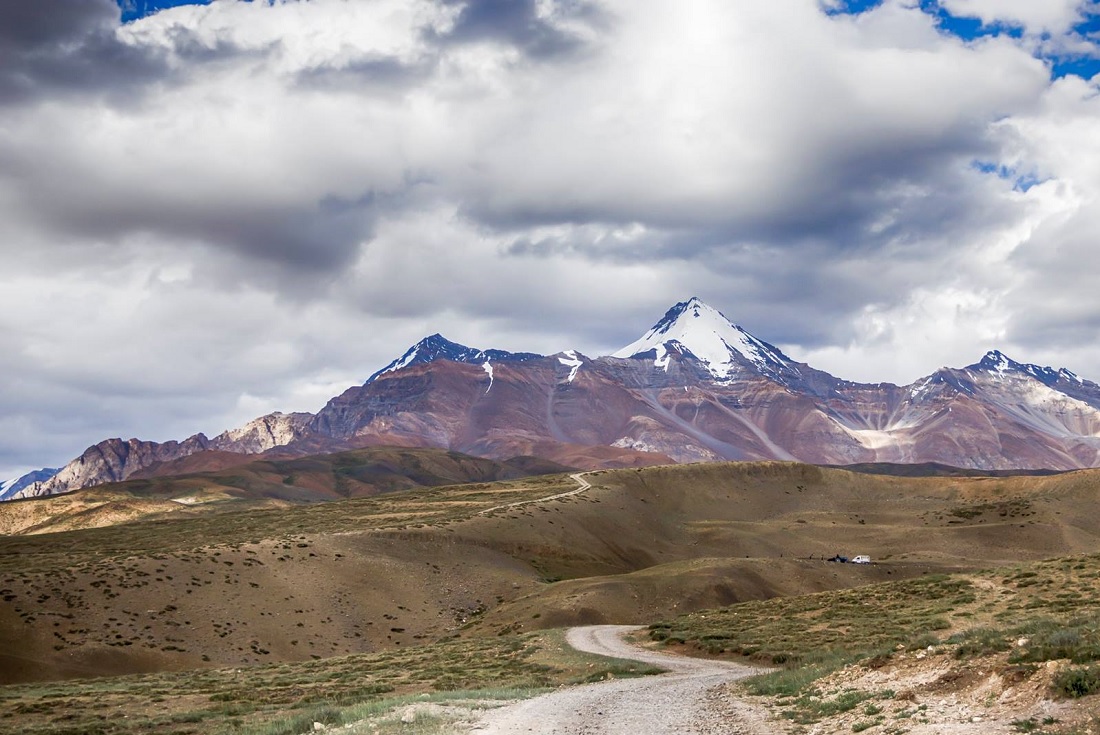 The Himalayas have some of the highest peaks like Kanchenjunga, which is the third-highest peak in the world. Many of these peaks are considered sacred by Hindus and Buddhists. The Himalayas too are rich in extensive flora, fauna, and medicinal herbs. The mighty rivers like Ganges, Indus, Satluj, Brahmaputra have their origin from the Himalayas. The River Ganga is sacred of all rivers and runs for 2500 Kilometers from Northern Himalayas to the Bay of Bengal. It is a source of fishing, agriculture and many other activities. Hindus also believed that the River transports the prayers of believers to heaven and a dip in the river purifies your soul.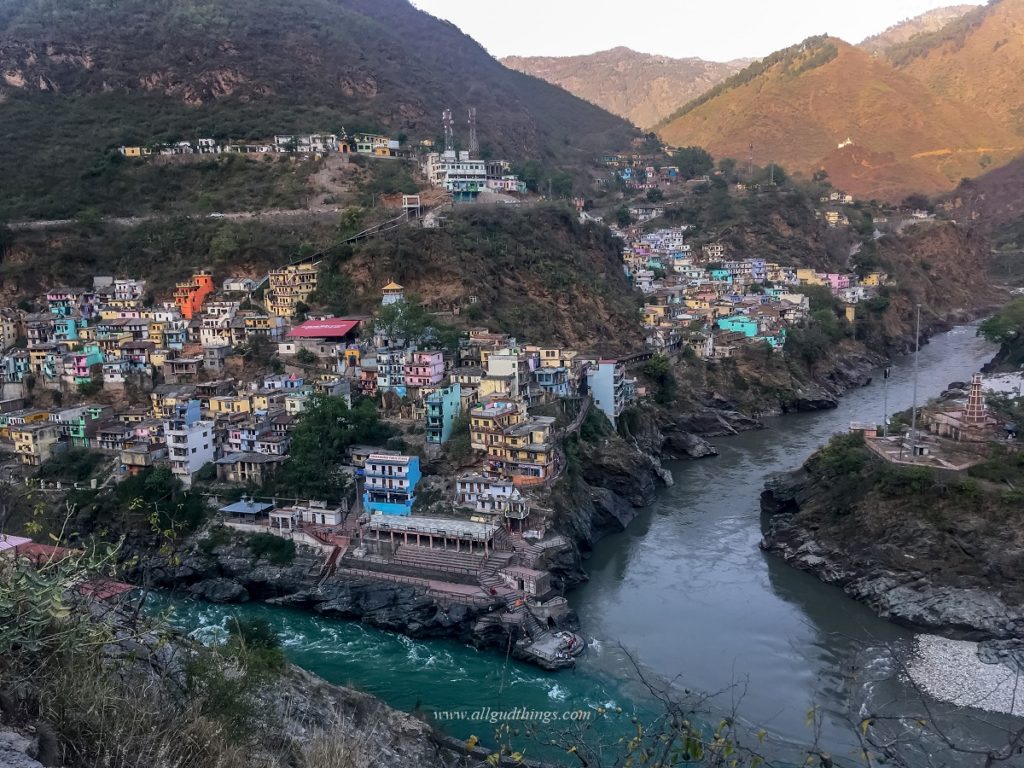 Another thing, not to miss in the Himalayas is Himalayan Toy Train of Shimla, Darjeeling, Ooty. These colonial trains are a part of UNESCO Heritage sites and they provide a mesmerizing experience. The scenic beauty around the lush green landscapes and blue sky from the speeding train looks just out of the world.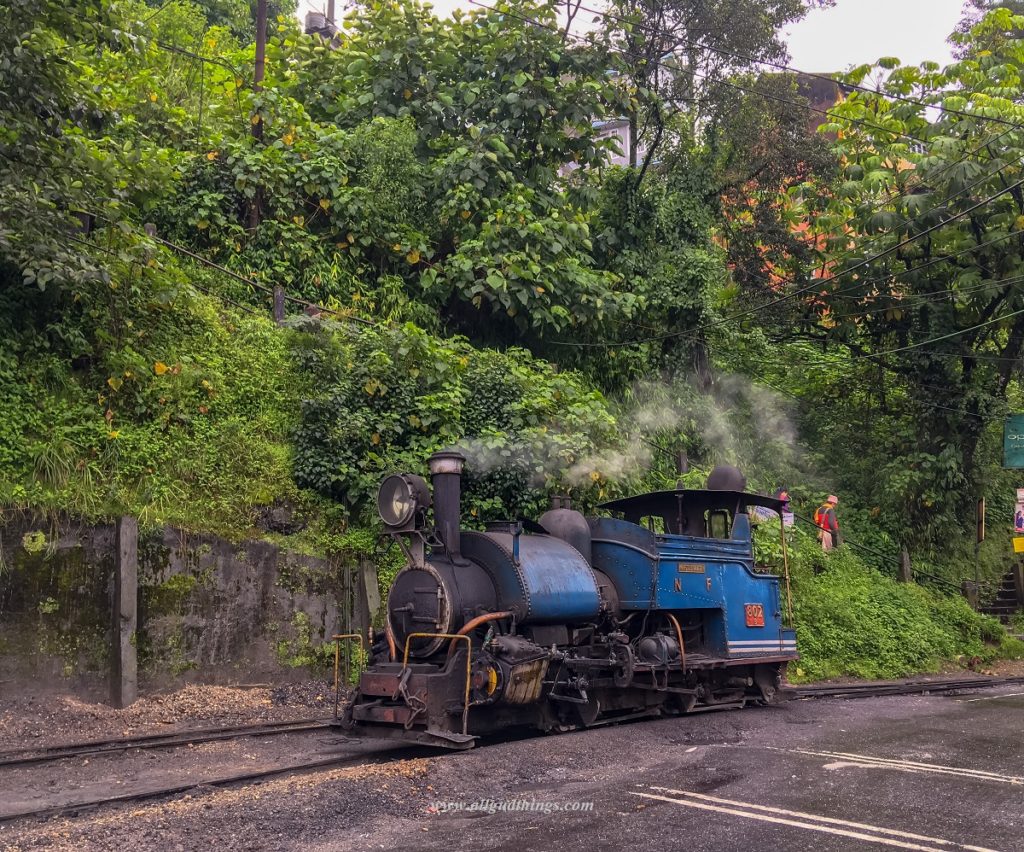 Adventure
If you are an adventure lover and like an instant adrenaline rush, then travel India. In India, adventure follows everywhere – be it while hiking or driving in the Himalayas in Leh Ladakh and Spiti Valley, riding around the beaches of Goa; while doing a safari in Sariska Tiger Reserve, Ranthambore National Park or checking the haunted Bhangarh fort of Rajasthan, while checking the wildlife in the Himalayas or jungle, while passing the highest motorable passes in Ladakh or ridging the double-humped camels in Nubra valley or moving endlessly in the chaotic streets of Old Delhi, while hitchhiking or boarding the public transport. In every nook and corner, you will find an endless adventure and it is extremely fun.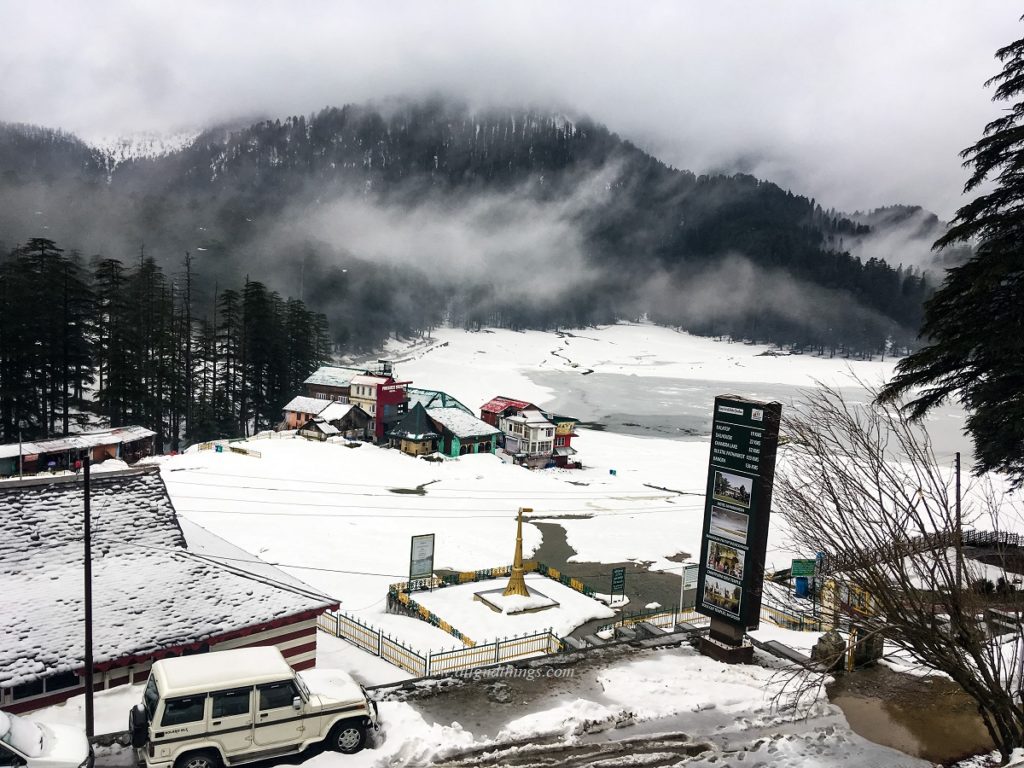 High Altitude Lakes
Indian Himalayas are home to plenty of high altitude lakes, out of which many are still undiscovered. These high altitude turquoise blue water Lakes nestled between the snow covered mountain peaks looks completely ethereal and surreal in summers whereas remain completely frozen in winters.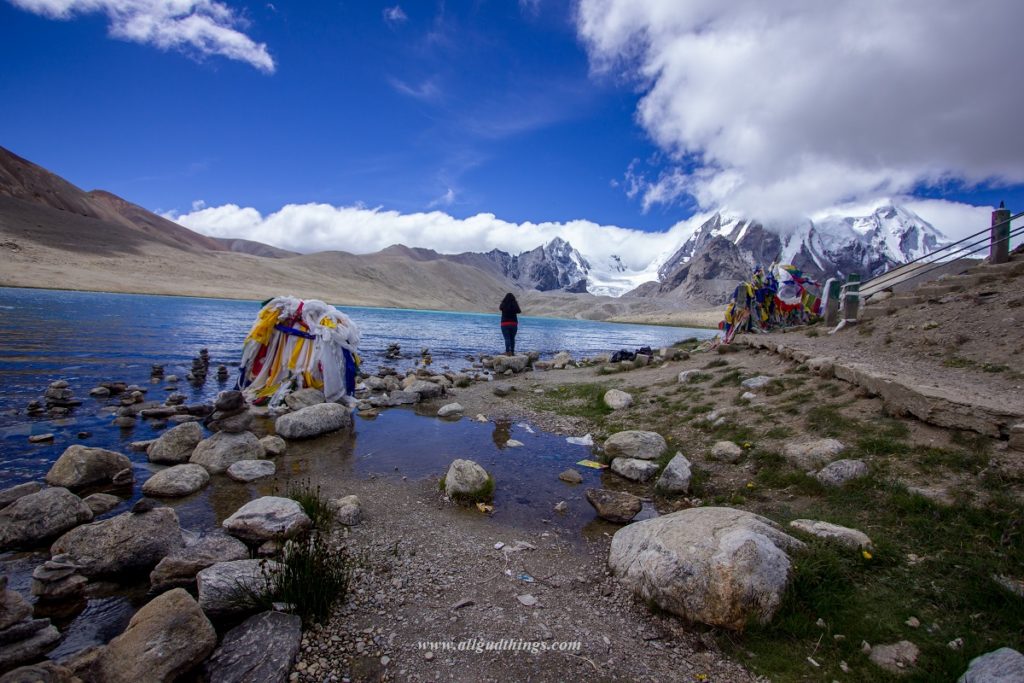 The Gurudongmar Lake in North Sikkim, located at 5430 meters i.e. 17,800 feet is the highest lake in India. Its changing colors with the daylight can leave anyone spellbound. The other high altitude lakes which one should check are – Pangong Tso, Tso Moriri, Tso Kar, and Suraj Tal in Jammu and Kashmir. Foreign Nationals need a special PAP (Protected Area Permit) and Indians need an Inner line permit to visit many of these.
Religious and Spiritual Tour to Temples & Monasteries
Religion and spirituality are intertwined in the daily lives of Indians. India is a birthplace of various religions like Hinduism, Buddhism, Sikhism, Jainism, and others. Visiting temples (Badrinath, Kedarnath Temple, etc), Buddhist monasteries like Hemis Monastery, and looking into their relics and stories gives one a better picture of Indian culture. Witnessing the people worshipping and praying in their own ways is not less than a treat to eyes. Spirituality here is not just about praying but it's about finding one's inner peace and spiritual self.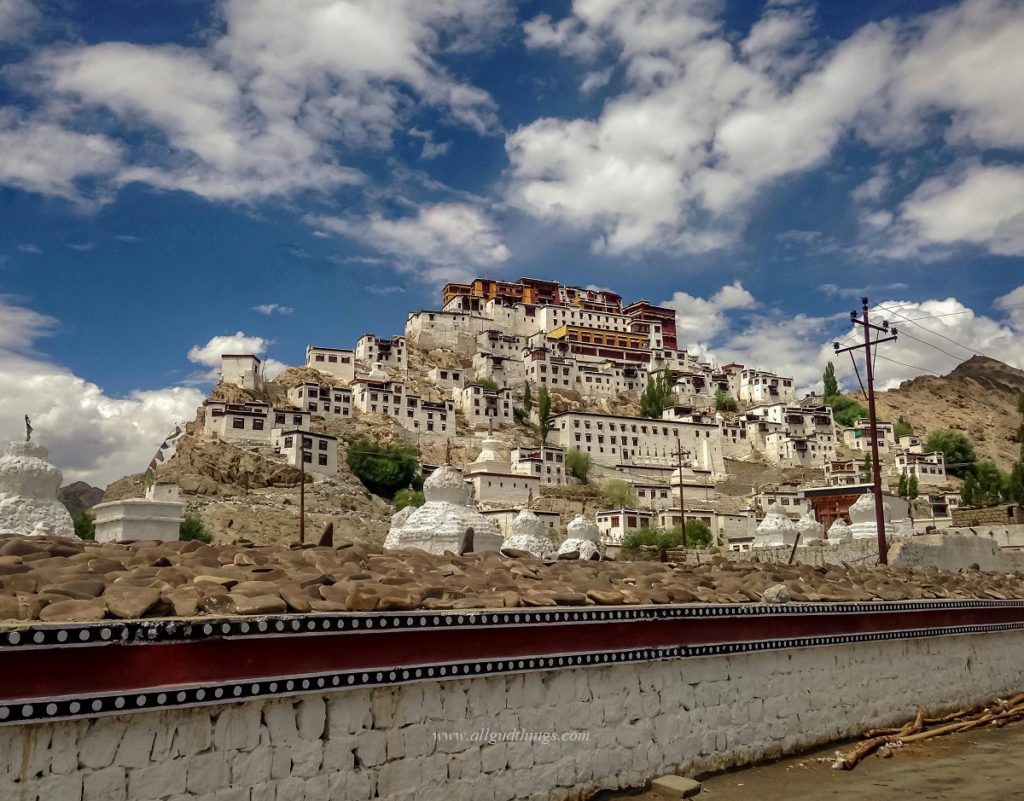 The Buddhist Gompas in the North India, exemplify the rich traditions and simplistic life Monks lead, the Ashrams spread throughout the country gives you an idea of slow peaceful life with the consumption of organic food whereas the ancient Temples of South gives you the insight of wealth of the country. Apart these, there are some amusing and unique temples too, set up on the beliefs, likelihood or on the fan following For e.g. – motorcycle temple in Rajasthan, Amitabh Bachhan Temple in Kolkata, Dog Temple in Karnataka, Visa Temple in Jalandhar Punjab, Narender Modi Temple in Gujarat and Bharat Mata Temple in Varanasi.
Food
Indians have diverse culinary habits throughout and their food style is influenced by Mughlai, Persian and many others. Most importantly Indians take their food quite seriously.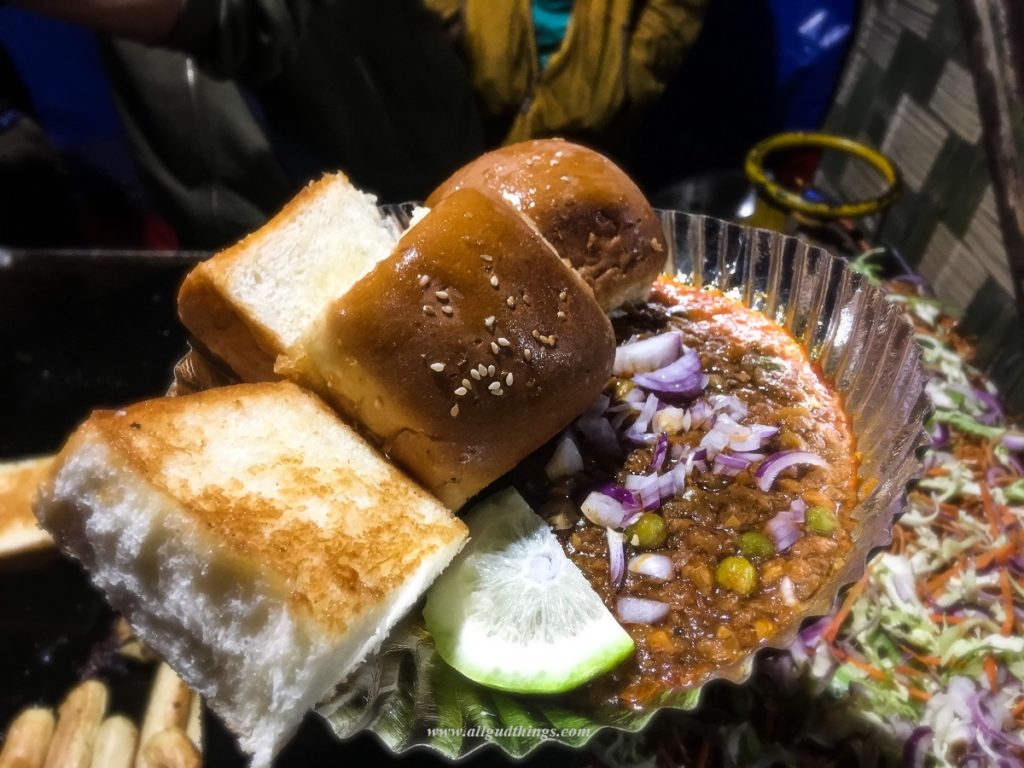 The diverse variety of lip-smacking delicacies range from the Thukpa in North to the Idly-Sambar in the South, including the Dal Baati Churma in the West and the various dishes of pork in the East. Chapatti with the thick curries also makes to the staple food in North India whereas rice with the seafood, prepared in coconut curry, is for South. Apart this there is no end to the street food here. So, overall India is a gastronomical paradise and the aroma of food can easily trigger up your taste buds.
Festivals & Fairs
India the largest democratic country with diversity in religion, culture, and topography is diverse with its festivals and fairs too. Each month there is some or other festival or fair and it is celebrated on a large scale. Some of these festivals have a religious affair whereas others are celebrated for fun and seasonal change. The main motto of each is to bring people of all religions together for bonding and humanity and unite the whole of India to a single bunch. For the month-wise details of Indian festivals of India check Part 1 and Part 2 here.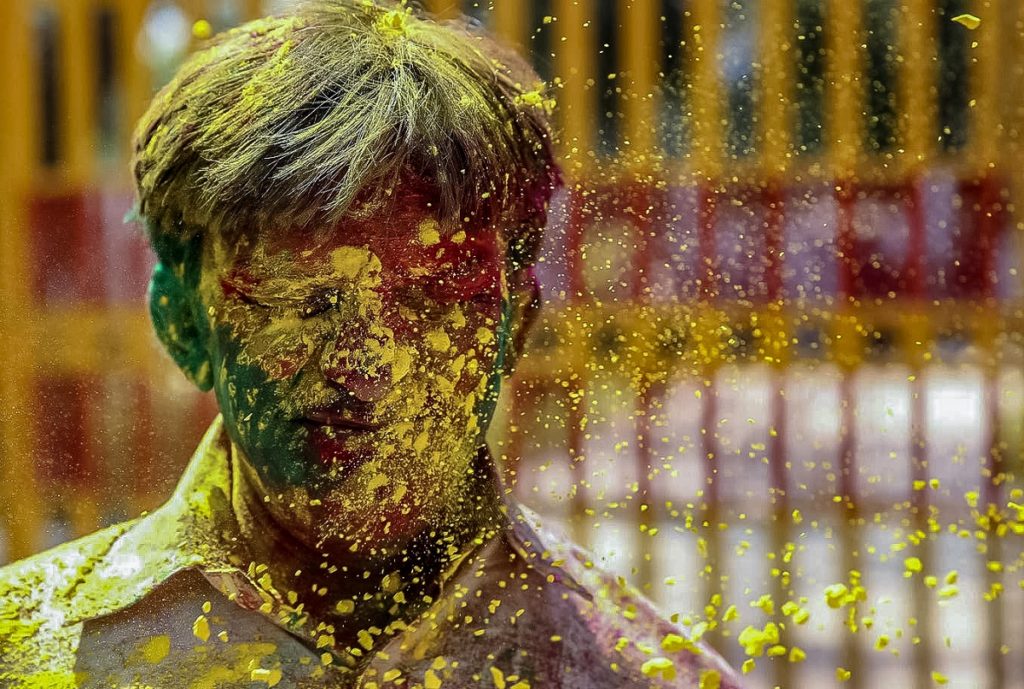 The festival of Lights Diwali, where the whole sky gets illuminated by fireworks and the festival of Colors are the two most important festivals of India. Apart from festivals, the endless fairs or melas celebrated across the country, highlights the local culture of the land in most colorful and expressive ways, emphasizing the prevailing folklore and history of the region. The must-visit fairs while travelling to India include the Pushkar Camel fair, Khumb Mela, Rann Utsav, Goa Carnival, Khajuraho Dance Festival, Elephant festival of Jaipur, Dambuk Orange festival, etc.
Yoga & Ayurveda Treatment
Yoga and Meditation originated in India and today it is practiced throughout the world for stress relief, physical fitness, and relaxation. So, Yoga might belong to the world but its Home is India only. Therefore, to learn or practice yoga, travel India and it's the best place to lean it. Yoga is not just about physical fitness and being flexible, it is a repository. It means to connect- Connect to yourself and maintain harmony with nature. It is a way to recognize self, increase self-consciousness and coordination, to open yourself to new things and ideas. The best places to learn Yoga are Rishikesh, Dharamshala, Haridwar, Mysore, etc.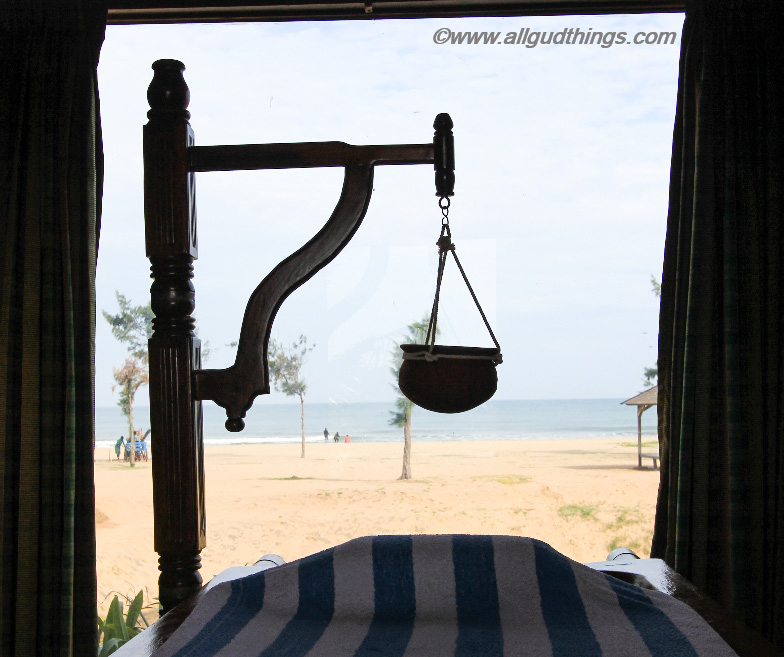 Ayurveda, the 5000 years old natural medicine system, too has its origin in India and today its variants are used everywhere in the world as alternative medicine. The traditional system focuses on treating and eradicating the problem right from the root cause of it, by taking the account of diet, lifestyle, routine, exercise and circumstances of a patient. Ayurveda purifies the mind, body and soul. Indian forests being rich in herbs and flora, have multiple medical concoctions. So, India is an ideal place for availing Ayurveda Treatment. The best place to experience Ayurveda treatment, spas and massages in India is Kerala.
People
Last but not the least is always smiling, and hospitable people. Be it the extreme village of Spiti Valley or the desert, people are kind enough to invite you to your home for a cup of tea with local bread. Even if they have one room and you are in shortage of space, they will be more than happy to accommodate you. Still in the remote villages, you can see the innocent children playing in the puddles or climbing the trees, much away from the facts of internet and technology.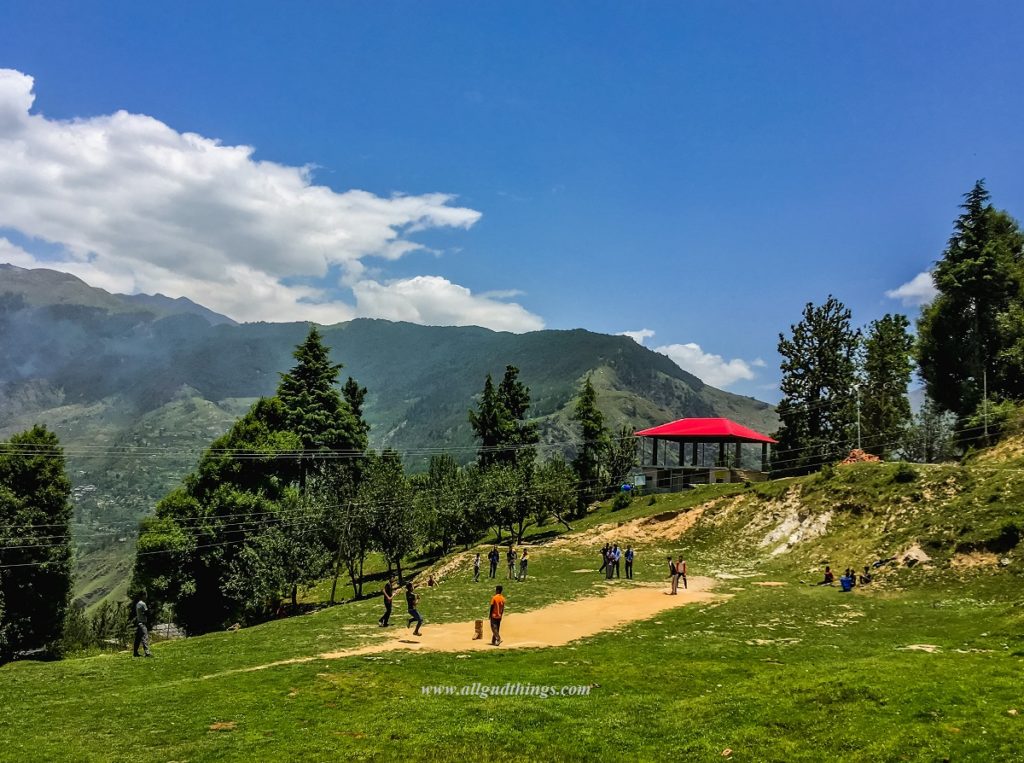 How to get Indian Visa
All tourists need to apply for Indian visa before traveling. The visa can be applied through Indian Post or via the most convenient option i.e. e- visa. The e- visas should be applied at least four days before the travel date and the traveler can enter the country within a period of 120 days from the issue date. For Example: If you are applying on 1st Sept then the applicant can select the arrival date from 5th Sept to 2nd Jan.
From 2019, the newly issued tourist and business e-visas for India are valid for 365 days. Within this period, the tourist can make an unlimited number of trips to India. However, this does not mean that you can stay in India for one consecutive year. UK, USA, Canada or Japan passport holders can stay for max. 180 days whereas other nationalities can only stay for a maximum of 90 consecutive days.
From the web browser open the site for applying for an India visa. Fill all the required details like contact information, place of residence, travel dates, passport information, and passport photo, and wait for 4 days to get the approval. In case of emergency, visas get approved within 24 hrs.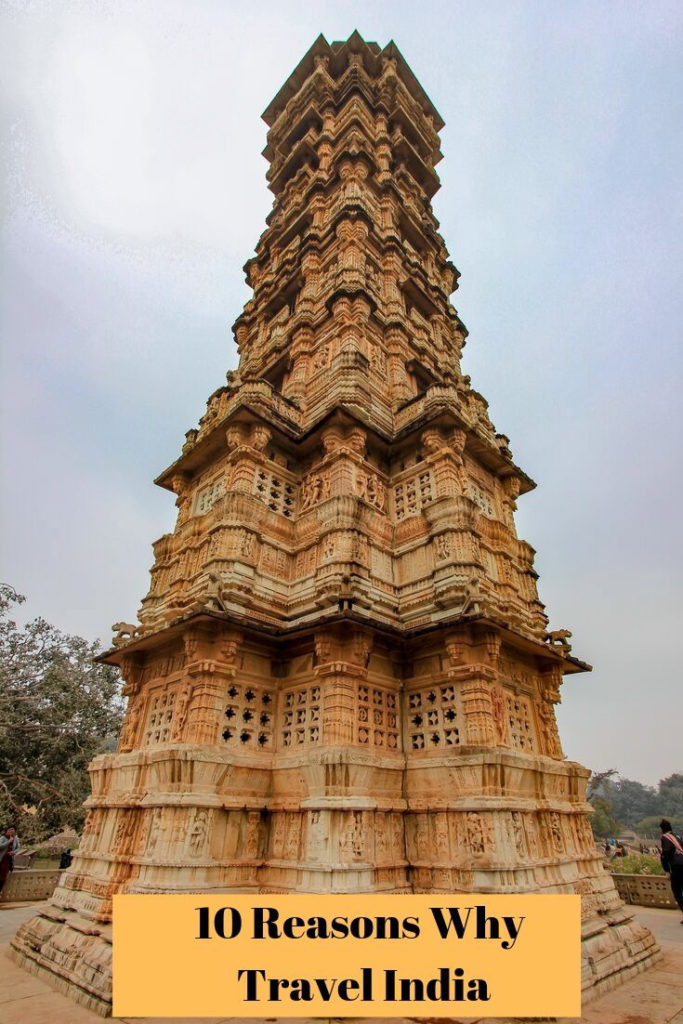 Important Points to Remember before traveling to India
Give yourself enough time to enjoy every location in India
Prepare a rough itinerary encompassing accommodation and transport, to avoid unavoidable Indian mishaps and adventurous detours
Hindi is India's mother tongue still it isn't spoken by everyone and everywhere in India. In fact, there are more than 20 languages spoken throughout the country and English tends to serve as a common lingo
Learn few Hindi phrases to break the ice with locals like "Namaskar" (hello), "Dhanyawaad" (thank you), "Aap Kaise hai" (how are you), "Kitna Dena hai" (how much to pay) and "Naam kya hai" (what's your name)
Credit cards, Debit cards, and money wallets are accepted throughout the country. But still carry some cash while traveling in the remote areas and in the Himalayas
There are plenty of street food options in India but consume it from a good food joint only to avoid food poisoning
Drink plenty of water to stay hydrated
Wear comfortable clothing and dress appropriately according to the location. In mountains, it is usually cold even in summers so always remember to carry windcheaters and a light jacket
Toilets are still a big-time challenge in many remote parts of India. So, carry Pee safe with you always to avoid infection
Public transport as well as cab service is good in the country but make sure to take complete information about the route before traveling
Inform the concerned person about your travel plans and locations in India for safety and security
Bargaining is possible in the street and flea markets of India, so remember to do it before making a purchase