Shimla, the capital of Himachal Pradesh is a colorful story in itself. Any season you travel there you can capture the same location in different colors and hue through your lens. I recently planned a road trip from Pinjore to Shimla – Kufri – Chail with my family to capture few glimpses of snow white towns. And, luckily I witnessed snowfall and saw Shimla turning white. The whole scene was like a fairyland.
Here I am sharing what Shimla looks like after snowfall in pictures and videos captured by me and Tashi.
It was early morning, the environment was quite. There was no rain, no lightning only clouds and temperature almost freezing. In minutes the snowflakes started falling and covering everything. Check in the video how tiny and beautiful they are.
VIDEO
In no time, the moto world in Navbahar, Shimla turned so picturesque.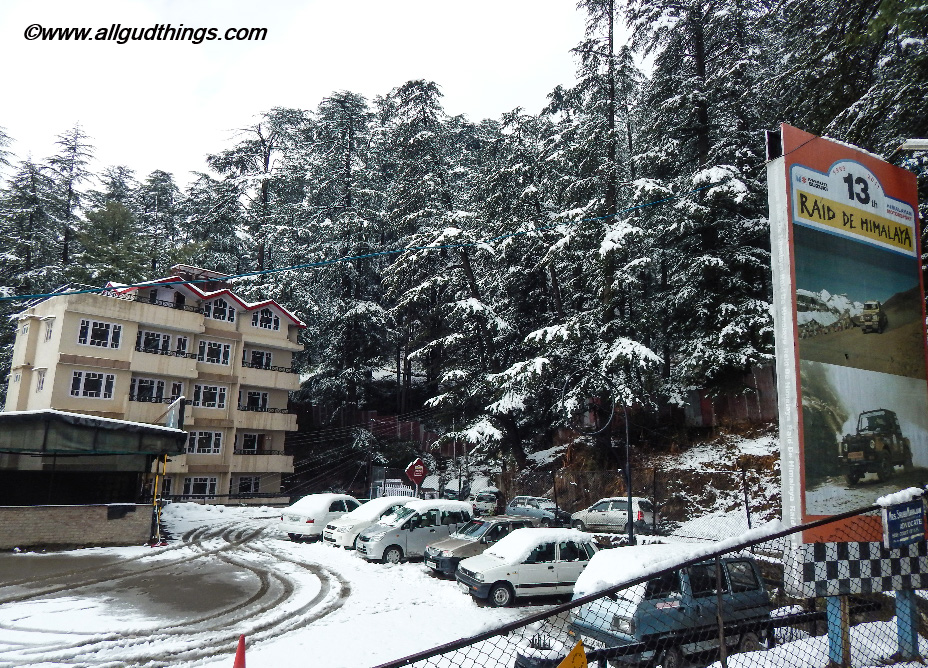 The Navbahar roads got painted in the contrast of white, black, green and red.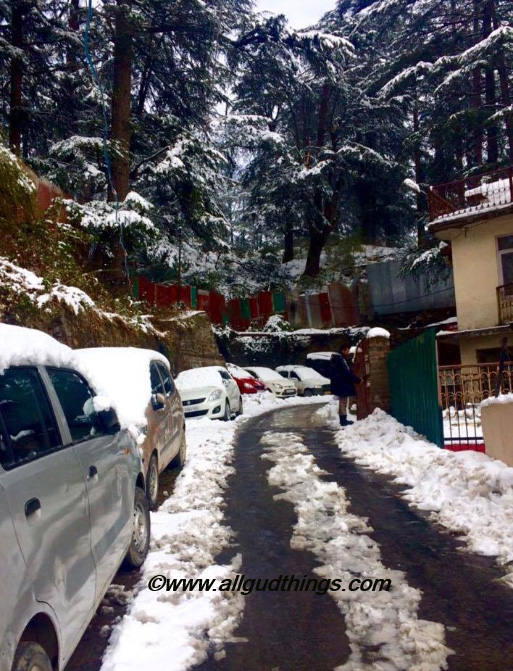 The Shimla ridge became so bright, clear and beautiful after hours of snowfall. A happy joyful flock of tourists appeared on the ridge to play with the snow.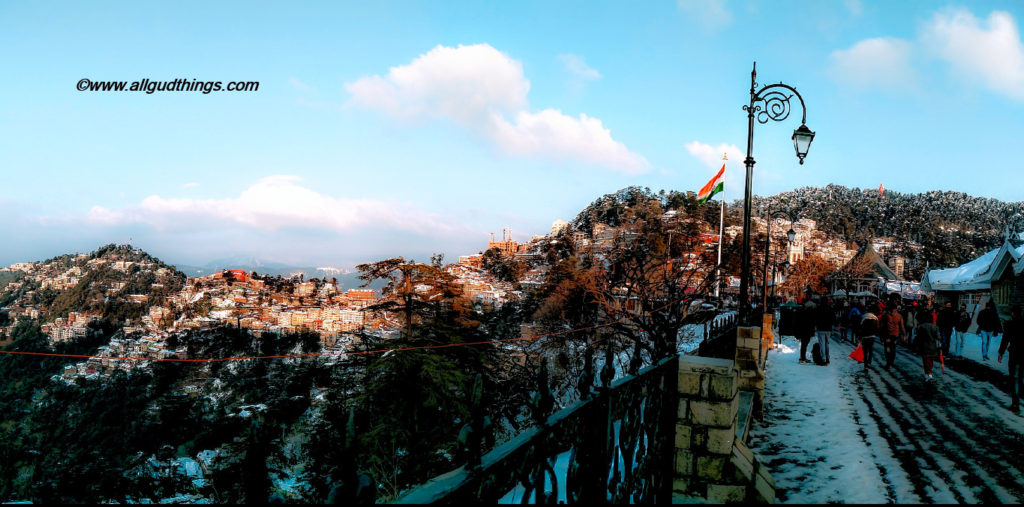 In the afternoon we headed towards Kufri and on the way, I captured Sanjauli town. The houses or I should say lego blocks were painted in white by nature.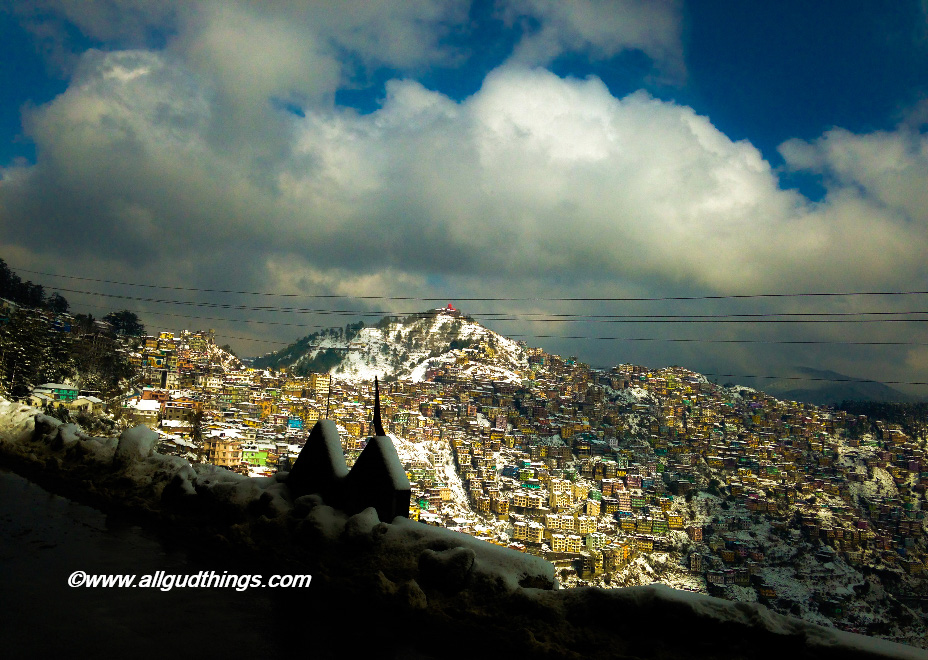 We couldn't reach Kufri as the roads were closed that afternoon due to heavy snowfall, so we turned to Mashobra. It had always been on my list but could never visit it.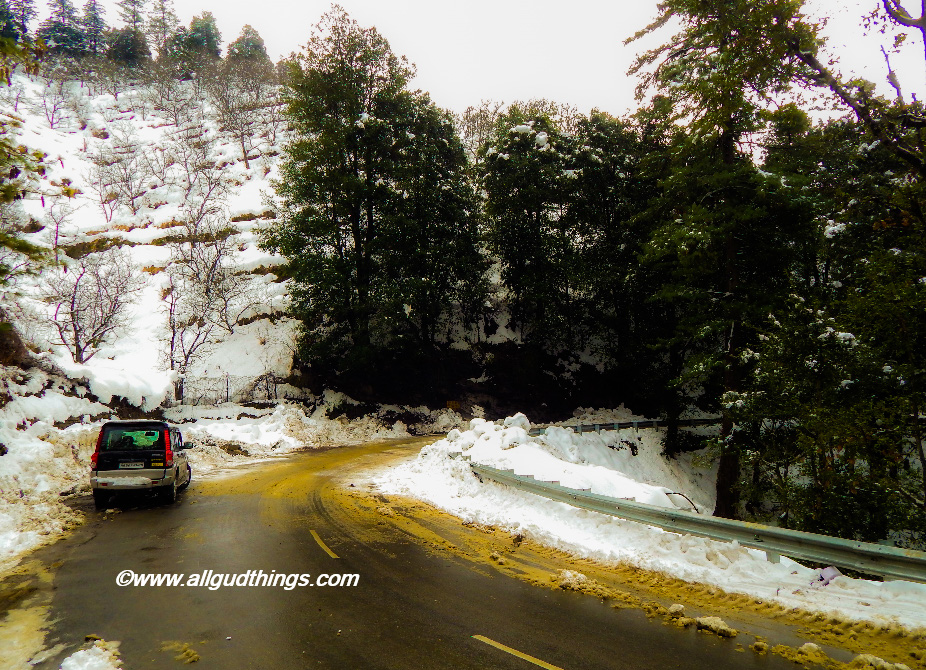 On the way to Mashobra, I got excited seeing standing road roller and thought of having some adventure with it.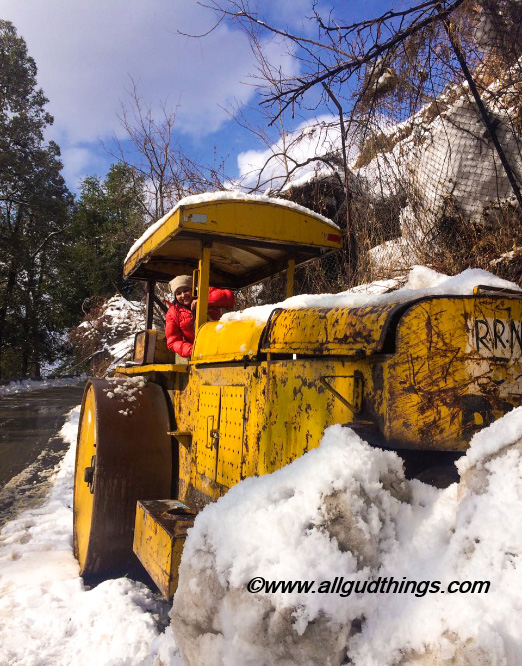 Next day, we started our day for Kufri again. The roads were open and the way was drawn in a combination of lush white and green.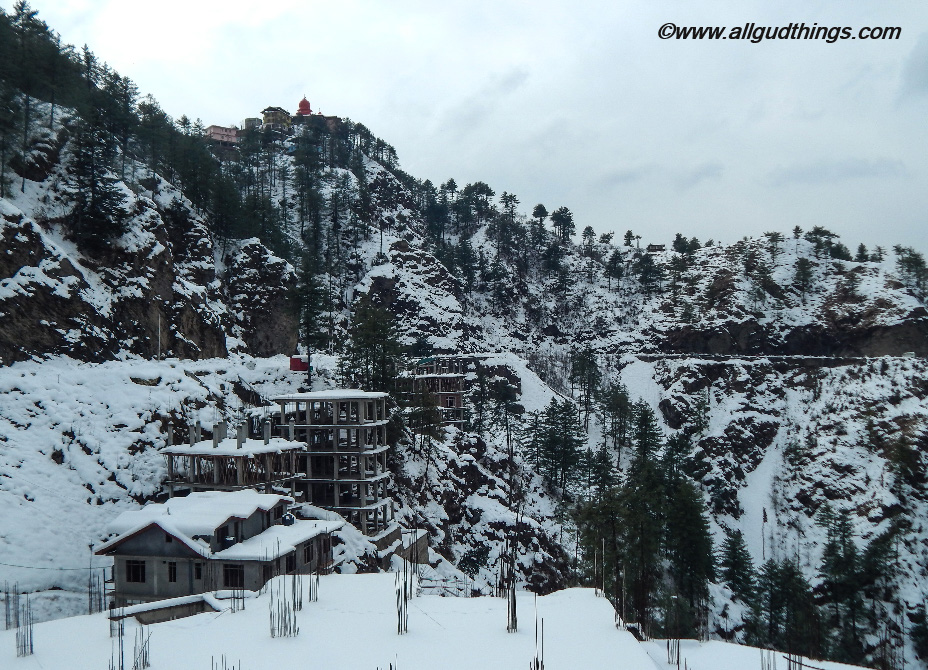 Kufri, 18 km from Shimla is just half an hour drive but we reached in 2 hrs because of the scenic views and numerous stoppages on the way admiring nature.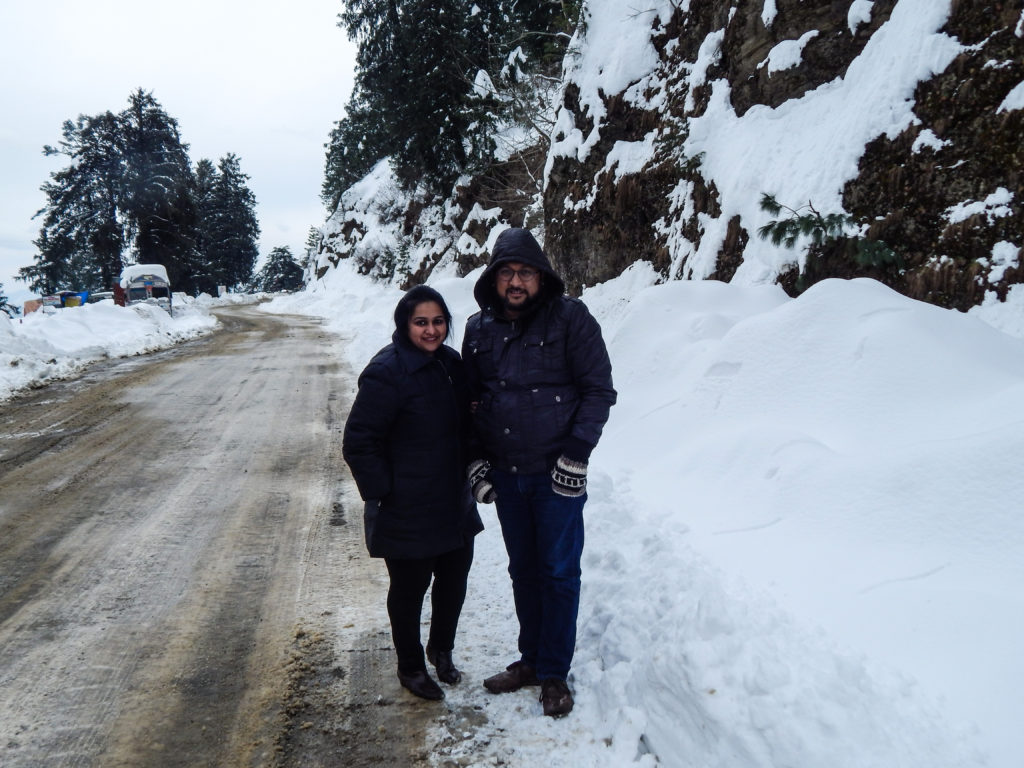 Seeing so much snow around, my parents turned to Kids. They were more happy and thrilled than us. Dad was excited and busy playing with snow.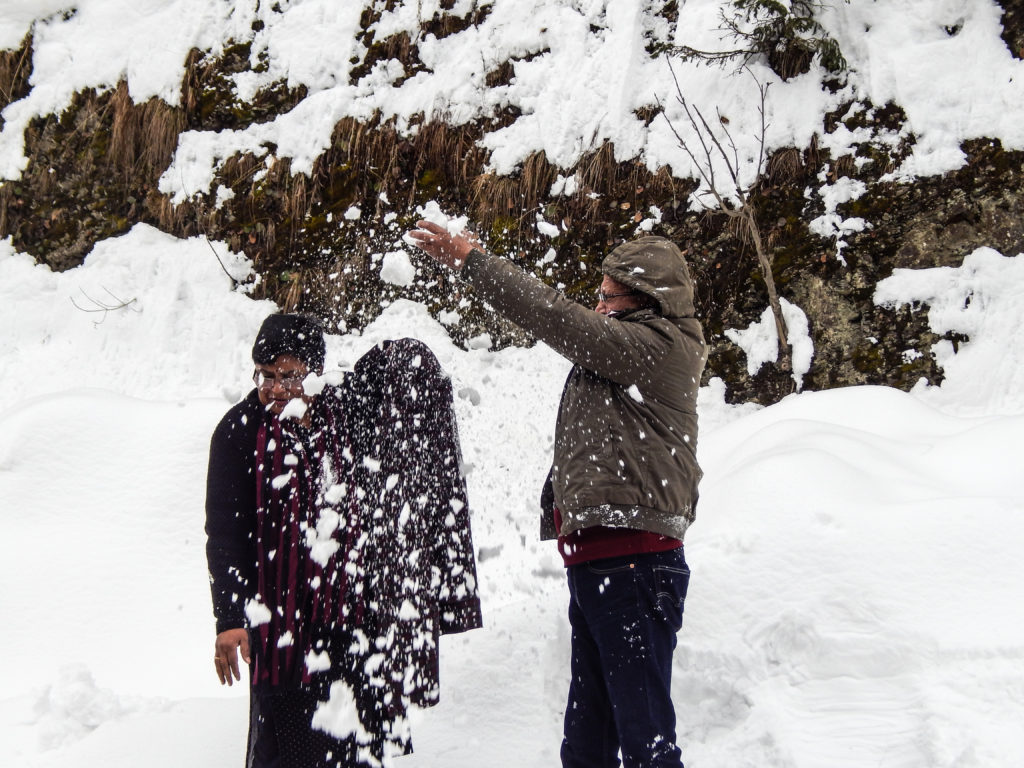 Next was Chail on our list but the roads were again closed. So, we headed to Fagu- Theog and saw how mesmerizing the landscaped looked.
I never felt that lost but I was completely lost in the beauty of nature and its colors.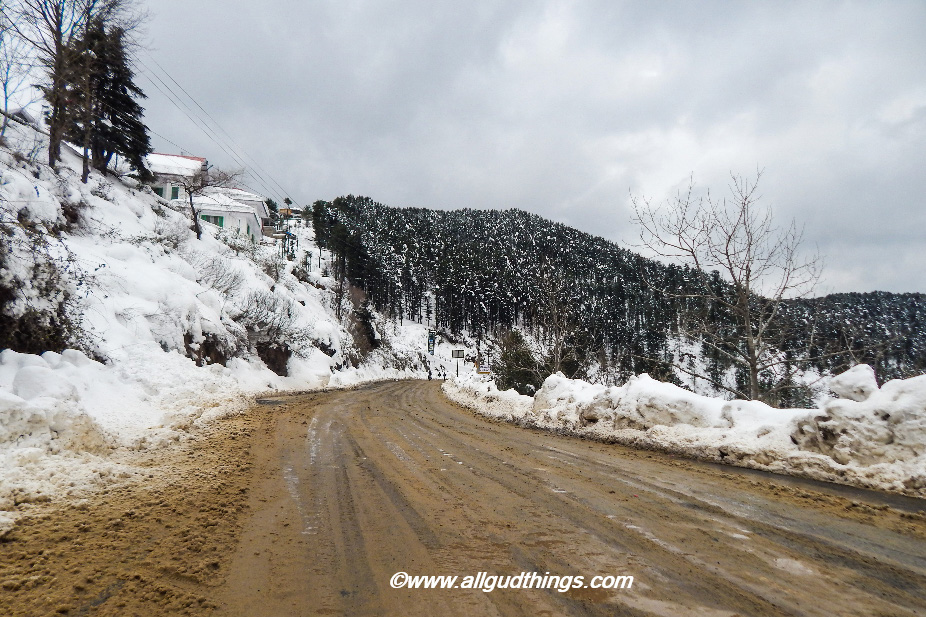 Snowfall in and around Shimla gets exciting and is always welcomed by tourists, travelers, hoteliers, and locals. Initially, it gets smiles to everyone's faces but it also makes life tough for locals because of water and electricity shortage. Even the local transportation too is impacted. Snowfall in Shimla gets mixed emotions from locals, but tourists and travelers are always happy.