Leh Ladakh lies in a sensitive zone as it shares a border with China and Pakistan. Only part of the area was opened for tourism in 1974 and the no of tourists traveled that year to the region was merely 527 (mostly foreigners) whereas by 2015 -2016 the opened area for tourism increased and the stats too have grown to 2-3 Lakh per year. Some of the opened tourist areas fall into the Inner line zone which means one needs a special permit to visit them. So, here in this post, we will be sharing all about Leh Ladakh Inner Line Permit, zones under it, documents required for Indians and foreigners and Protected Area Permits.
%CODE1%
What is a Leh Ladakh Inner Line Permit?
Firstly, Inner Line Zones are the restricted areas where civilians are permitted only for a limited duration. And Inner Line Permit (ILP) or simply Permit is an Indian government stamped document issued to the Indian Citizens from outside the state, to enter the inner line permit zone. These are issued to check and note the movement in the restricted areas.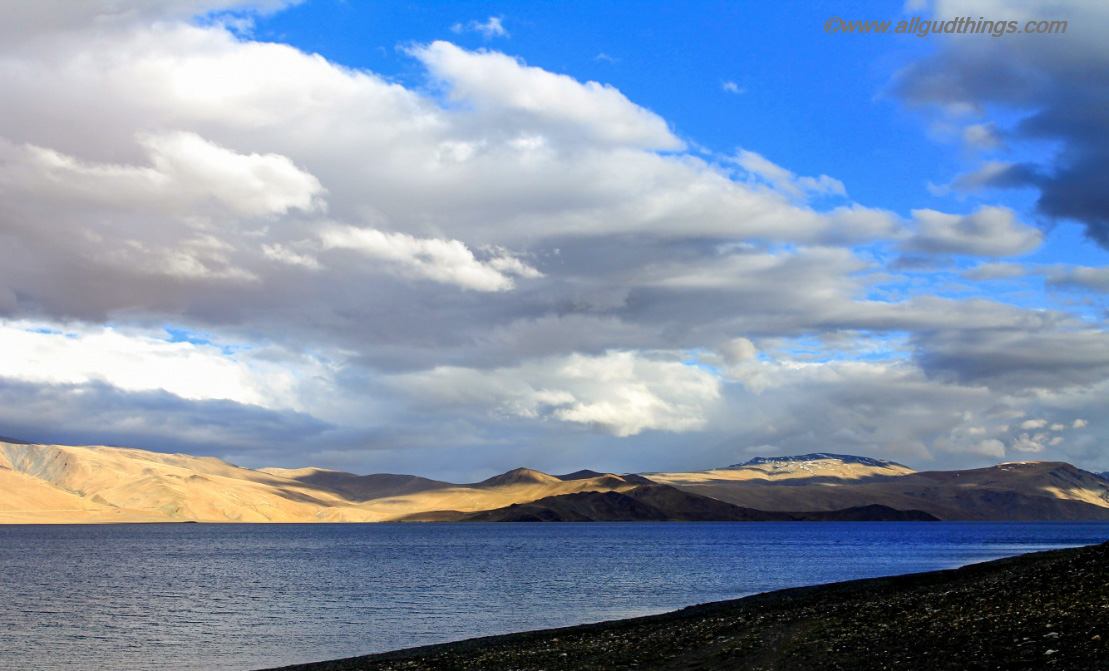 In Leh Ladakh, for visiting the tourist places near LOC (Line of Control), Pakistan and LAC (Line of Actual Control), China border, one requires the Inner Line Permit. It was first implemented in 2012, then waived off in 2016 and now reimplemented in 2017.
Note:
Leh Ladakh Inner Line Permit is not required for Jammu & Kashmir residents and children below 12 years of age. But do carry ID Proof along.
Areas that require Leh Ladakh Inner Line Permit
Pangong Tso (Chang La, Durbuk, Tangtse, and Spangmik)
The whole of Nubra Valley (Khardung La, Diskit, Hunder, TurTuk, Sumur, Ranamik, Warshi)
Leh to Tso Moriri (Chumathang, Mahe, Sundo, Tso Moriri)
Leh to Loma Bond (Leh, Chumathang, Mahe, Nyoma, Loma Bond)
ChangThang Valley
Chushul, Hanle
Phobrang & Marsimik La
Leh to Batalik
Dah & Hanu Village
Tangyar Trek (From Leh- Saboo – Tangyar)
Wari la
Merak
Note:
Inner Line Permits are not required for Sightseeing in Leh, Zanskar Valley, Suru Valley, Manali – Leh Highway and Srinagar – Leh Highway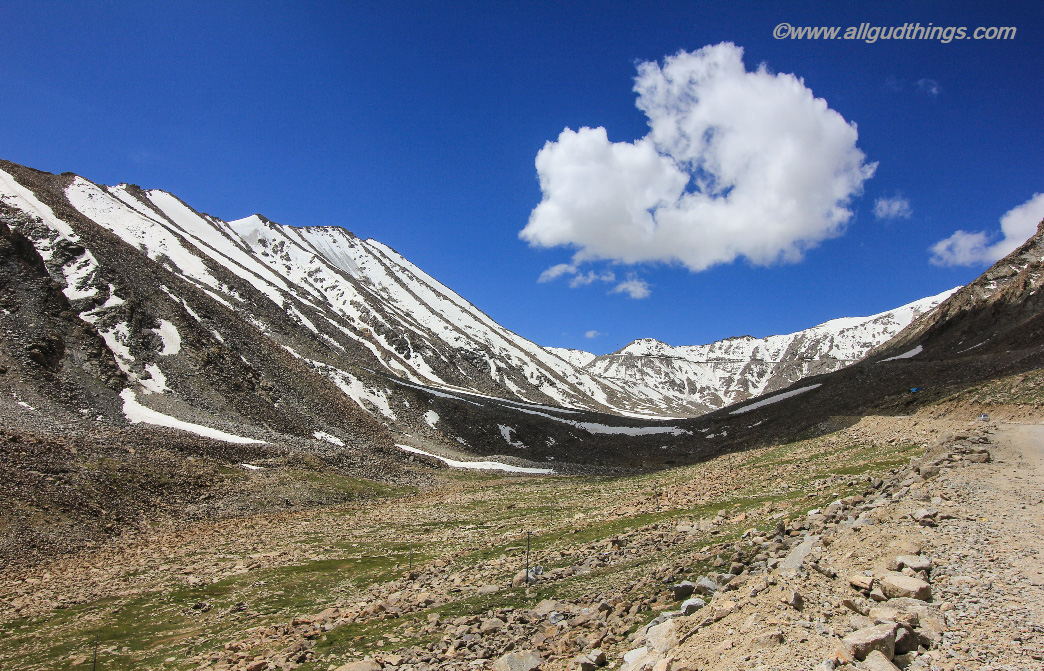 Procedure for Leh Ladakh Inner Line Permit
The Leh Ladakh Inner Line Permit can be collected by visiting DC office located in the Leh market opposite J&K bank between 9:00 am – 7:00 pm, through hotel agent or online which is introduced recently in the year 2017.
Visiting DC office
Before visiting the DC office, collect the permit form from the stationery shop located just outside the office. Fill the form and submit it at the counter along with ID proof copies of all the people traveling and revised charges. The following documents can work as your Identity proofs: Driving License, Election Card, Aadhar card, Passport and Pan Card.
The Revised Charges per Person is:
Rs 400 as Environmental Fee &
Rs 20/day as Wildlife Protection Fee
Note:
DC Office Timings: 9:00 am – 7:00 pm on all 7 days; Lunch Time: 2:00 -3:00 pm. The whole process takes almost an hour. Rest it will depend on the rush.
Ensure to submit all these documents before 3:00 pm to take the next day permit. After collecting the signed Permit, get at least 15 or more photocopies done of the same, from the same stationary shop located outside the DC office.  Minimum 2- 3 copies will be required in each region for submission at the check posts en route.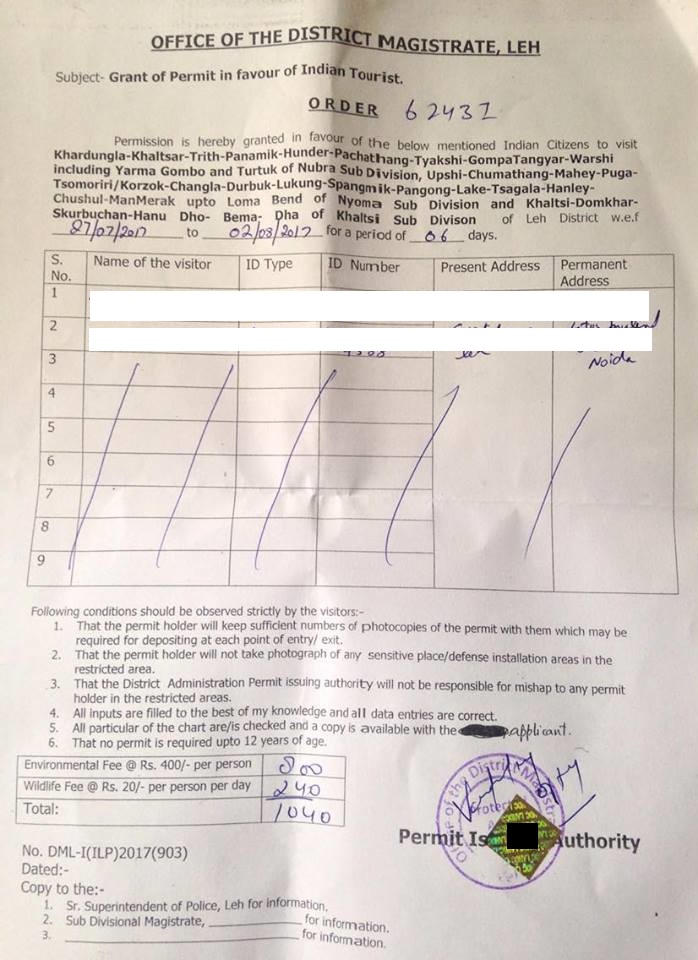 Through Hotel or Agent
In case of your tight schedule, you can check with the hotel or their agents to get the inner line permits collected for you. They will charge a small commission fee of Rs. 200- Rs.500/-(do negotiate) and for more assurance do hand them an authorization letter.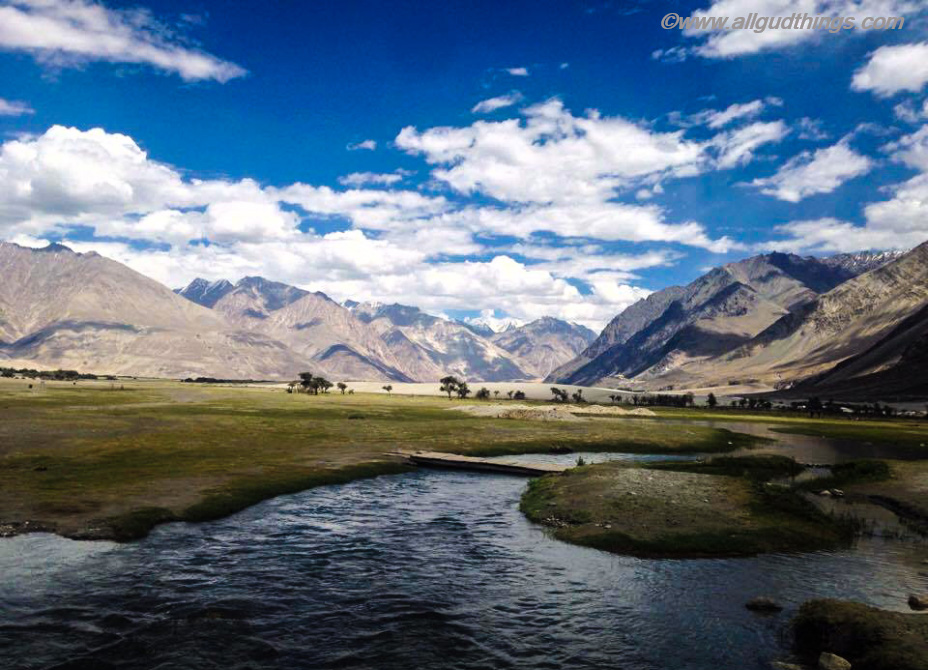 Online Permit
From 2017, tourists can apply online too for the Leh Ladakh Inner Line Permits at www.lahdclehpermit.in. At the bottom of this web page, there is a purple circle mentioning apply for a permit. Click and it will take you to the window, where you can submit all the required details. After this, you can select the route. One needs to be really careful while selecting the route as there are no options to change it. After selecting the route take the print of the document. Carry this document with yourself and submit them with the fee at DC office, Leh. Do read all the steps carefully before filling up the form.
Note:
The online module is still not completely functional. One still needs to visit the DC office and stand in queue for submitting a fee. So, according to us, the offline process is much better, today.
Validity of the Leh Ladakh Inner Line Permit
The Inner Line permit is valid for 3 weeks for Indian Nationals. And, there is no limit on the number of time you enter the place in the valid period but ensure to have the photocopies of the permit for submission at check posts.
Also, read Leh Ladakh road trip Itinerary 
%CODE1%
Protected Area Permit (PAP) or Restricted Area Permit (RAP) for Foreigners
The Foreign nationals are issued PAP or RAP instead of Inner Line Permit. They must carry a Passport, valid visa, and his/her photograph while traveling to the Leh Ladakh. The permit can be applied by the foreigners online at www.lahdclehpermit.in; offline at DC office or through government registered tour operator in a group of two by paying the nominal fee. If the person is single, travel agents can help them in getting a permit. The Protected area permit is valid only for 7 days.
The foreign nationals traveling from Afghanistan, China, Pakistan, and Myanmar require PAP or RAP, approved only by the Ministry of Home Affairs to visit the inner line areas of Leh Ladakh, because of security reasons. One can also check the other PAP related questions here at the Ministry of Home Affairs website and the link is http://bit.ly/2waB7Jc.
Apart from this, if you are traveling to Leh via Manali, you need a permit to cross Rohtang Pass. So read all about the Rohtang pass permit here.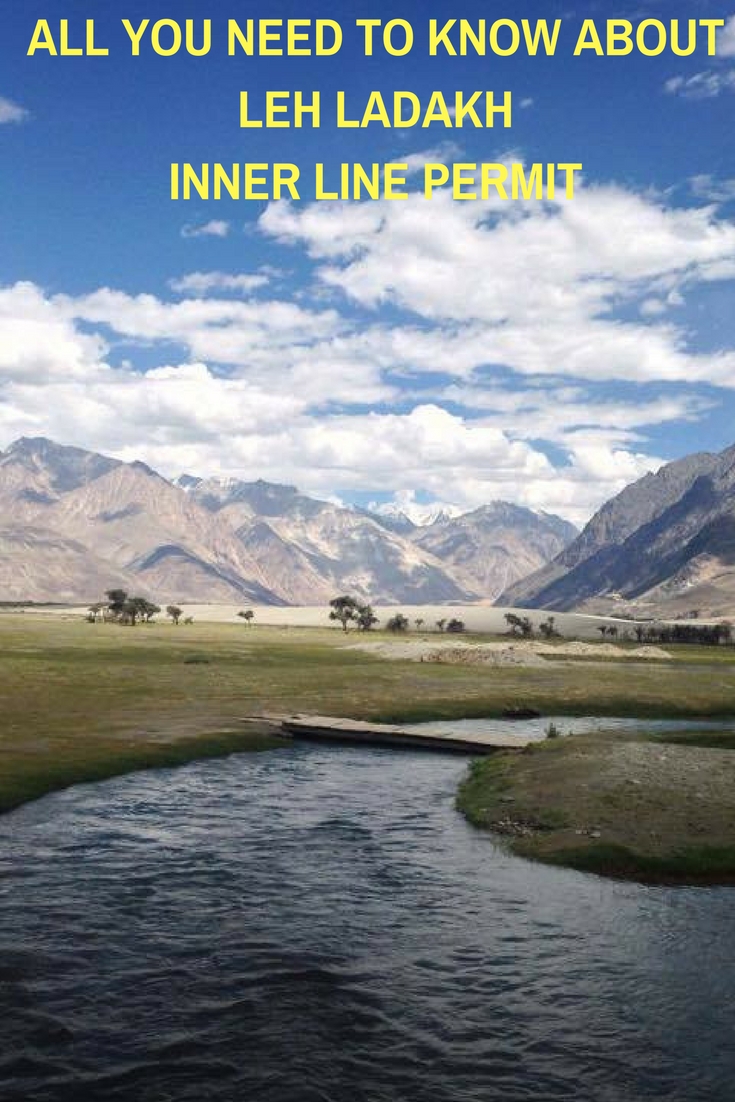 We hope this article will answer all the questions related to Leh Ladakh Inner Line Permit and Protected area permits. If you still have any question please feel free to type it down in the comment section below.
You might be interested in checking our other series of Ladakh too:
Nubra Valley: The Valley of Flowers in Ladakh
A day at White Lake Tso Kar in Ladakh
Attractions on the Srinagar Leh Highway
Ladakh-The land of High Passes
6 must-visit Leh Ladakh Palaces before they disappear
A Walk with Indian Soldier at Kargil War Memorial
Leh Ladakh Road trip from Delhi – 13 days itinerary
Hemis Monastery: Biggest & Wealthiest Gompa in Ladakh
Sonamarg, Kashmir – The Golden Meadows of India
Bhuttico Kullu Shawls & Accessories – The Gift of Valley
10 reasons why everyone should travel India