Mukteshwar town, once known as Muktesar (as mentioned in the temple Tiger Book) is a hilltop town and research center developed by Britishers in 1983. It is known for its temples, shrines, IVRI (Indian Veterinary Research Institute), and the newly discovered Bhalu Gaad waterfall. Indeed, the town has its imprints in the books like Man-eater of Kumaon written by Jim Corbett.
The Hill station Mukteshwar got its name from the 350 years old Lord Shiva, Mukteshwar Temple and it lies at 7500 feet in the Kumaon Hills of Uttarakhand. The place is calm, serene, green, and bountiful just like Binsar but after the visit, we can say it won't be saved longer from the lures of advancements and commercialization. There are camping sites, homestays, and fancy overprized resorts. Some of these resorts have and will take away the innocence of this quaint settlement. Just hope we are proved wrong here and it remains a hill station instead of becoming hill city!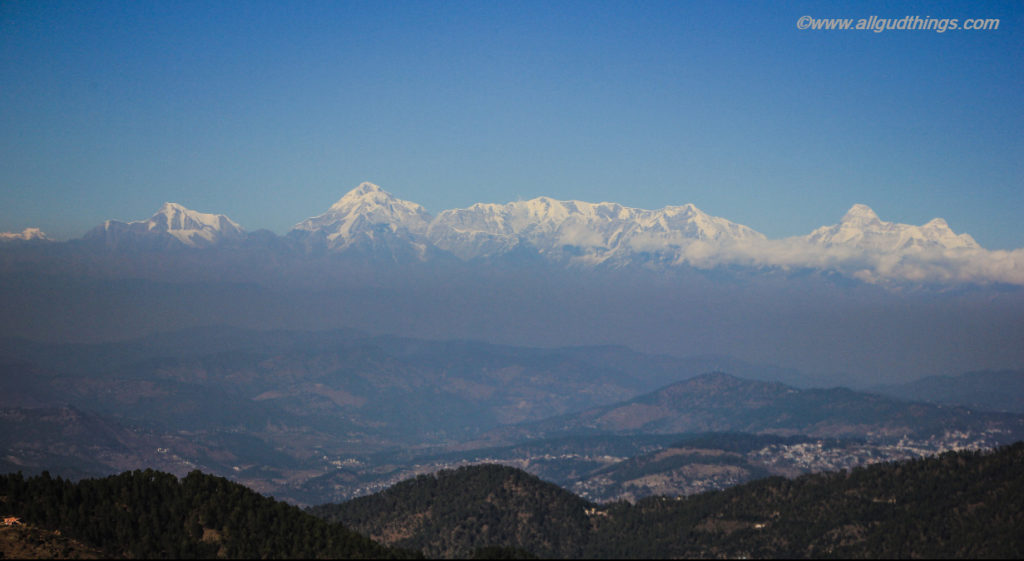 The valley is completely bounded by fruit orchards and coniferous trees. It gets pregnant in the months of May – July and makes the place look extra colouricious, with a green backdrop.
Also Read: Day Treks worth adding to Nainital Trip
How to Reach Mukteshwar Town
Mukteshwar in Uttarakhand lies 334 kilometers from Delhi and 50 Kms from Nainital. The only way to reach the town is by car or bus. The nearest railway station is at Kathgodam which is about 65 kilometers from Mukteshwar.
We started our journey around 6 am from Delhi and reached by 3. So, one can reach in 8 to 9 hrs via car from Delhi.
Route from Delhi to Mukteshwar
Delhi – Moradabad- Nainital – Muktesshwar 
Route from Nainital to Mukteshwar
Nainital – Bhowali – Ramgarh – Mukteshwar
Condition of Roads
Roads are graveled and in excellent condition except for the few bad patches between Rampur and Rudrapur.
Mukteshwar Weather
Despite lying at low altitude, the hill station Mukteshwar escapes from the harsh heat waves as compared to other low lying towns and cities. The weather is pleasant in summers whereas winters are pretty cold and some years the valley too get snow-covered in months of December and January. Heavy Rainfalls occur between June – September.
Expected Mukteshwar Temperature
The expected temperature from December to February is between 1- 12 degrees Celsius, from March to April temperature lies between 5- 20 degrees Celsius. May is the warmest month with temperature varying from 12 – 25 degrees Celsius. June to September temperature lies between 10 to 20 degrees Celsius. September onwards temperature starts dripping and minimum go up to 5 degrees Celsius.
About Mukteshwar 
The colonial town perched on the lush hilltop offers unobstructed, 180-degree views of the majestic Himalayan ranges from Nanda Ghunti to Trishul and from sacred Nanda Devi to Panchachuli range. These ranges adorn the quiet town just as the Rhododendron trees adorn the forest trails in Uttarakhand. They are not only majestic but too changes it hues from sunrise to sunset.
Things to do in Mukteshwar Town
Mukteshwar Temple
The centuries-old Mukteshwar Temple perches on the hilltop and offers 360-degree spectacular views of Mukteshwar town. The temple houses white marble Lord Shiva deity in the main sanctum, and wooden pillars with intricate carving circumference the main sanctum. It is believed to be the place where Lord Shiva killed the demon and helped him in attaining salvation.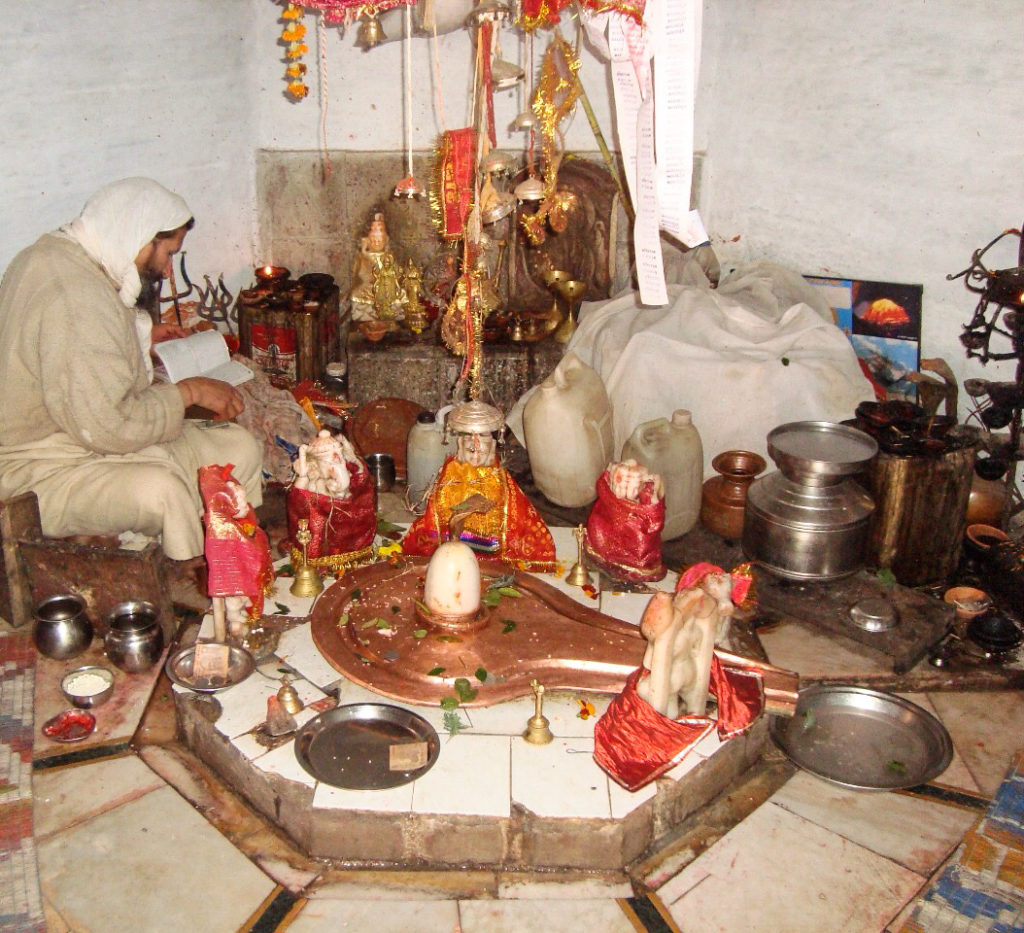 Mukteshwar Dham was an abode of Saint Mukteshwar and today his disciples reside here. It is an ideal place to meditate and soak in the calmness and beauty of nature.
Chauli Ki Jali /Chauthi Jali
Just opposite to the Mukteshwar Temple, lays an overhanging cliff known as Chauli Ki Jali or Chauthi Jali. In the Kumaoni language, Chauli means rock and Jali mean hole. So, it is a rock with a hole in it. There is an interesting mythological story behind it – The Goddess and demon had a fight at this place. So, the trunk of an elephant, indefinite outlines of swords and shields on the rocks serves as a testimony of the battle.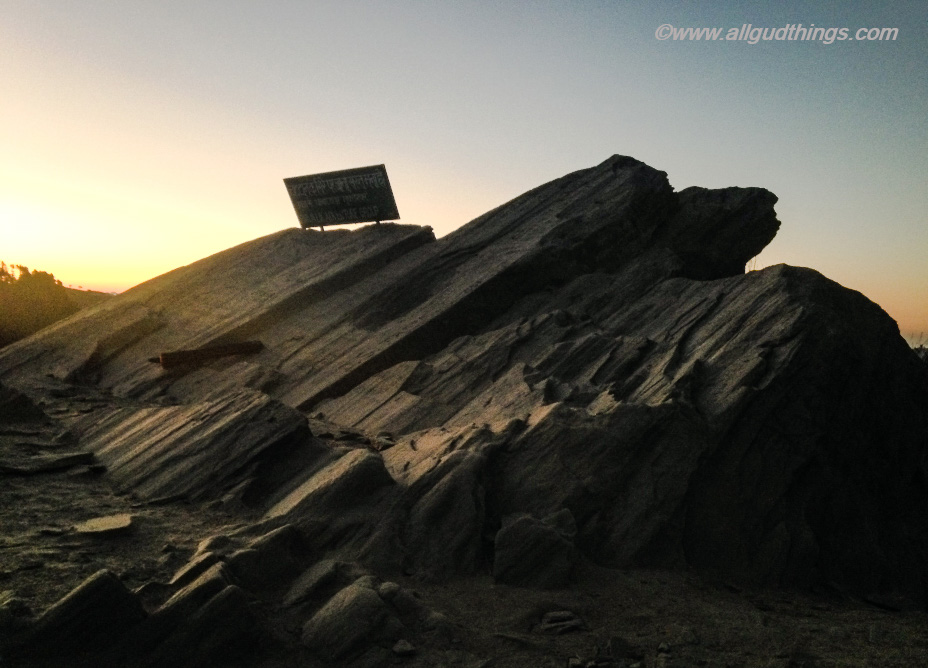 Apart from this story, there is a Charlatan too linked to Chauthi Jali. Locals believe that if childless women pass through this hole on Maha Shivratri, she is blessed with a child afterward. And women actually attempt this, risking their lives. That is why it is Incredible India.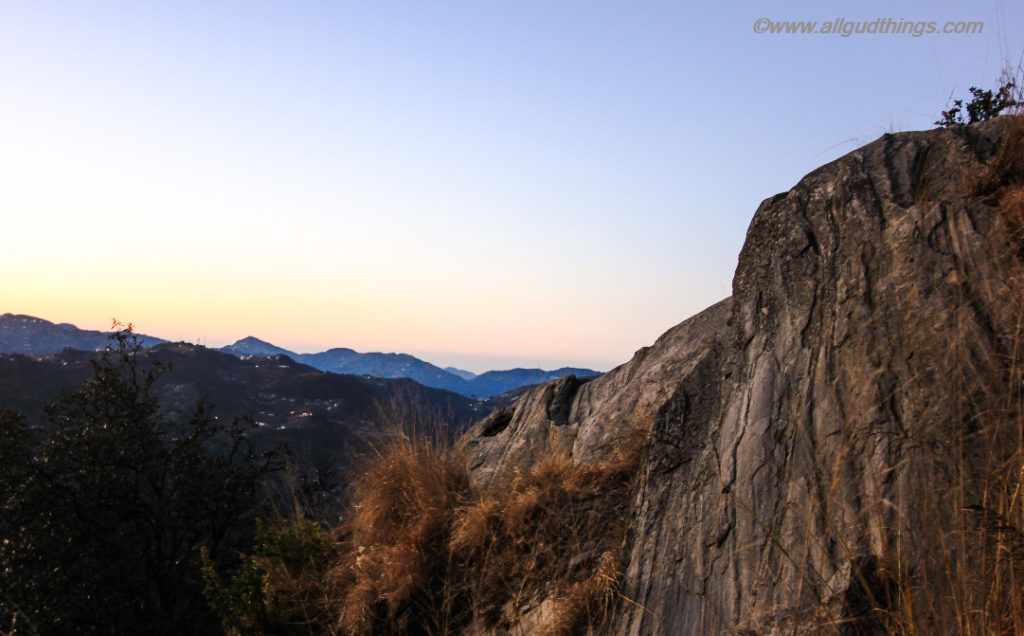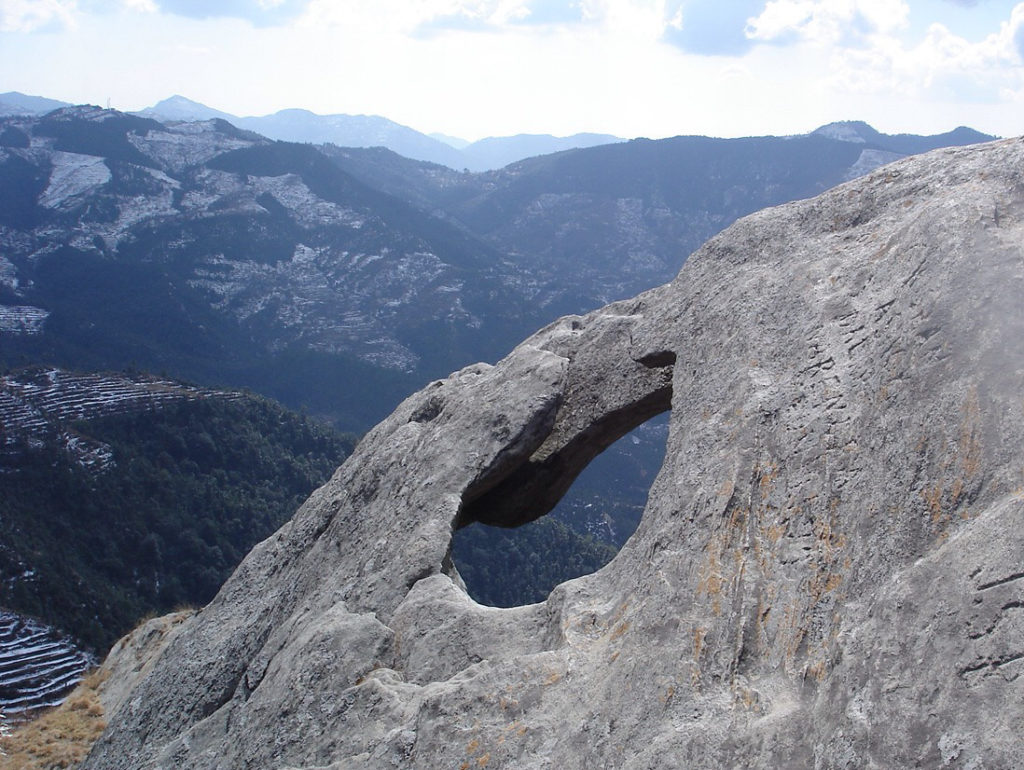 One can climb on the edge of the cliff to have a feel of being on the top of the world but it's equally risky and we advise not to do. The tourism department had put boards everywhere to avoid falls. If adventure is up to your alley and you want to have an adrenaline rush with adventurous activities like rock climbing, then attempt it only under trained supervisors.
Bhalu Gaad Waterfall
The Bhalu Gaad waterfall is a newly discovered 60 feet high fall, in the Mukteshwar town province. The word Bhalu Gaad comes from two words where Bhalu means Bear and Gaad means stream in the local language. So, the trail is considered to be a good location for Bear sightseeing too.  At the bottom of the fall, a rainbow can be seen, so locals have named it a Rainbow waterfall.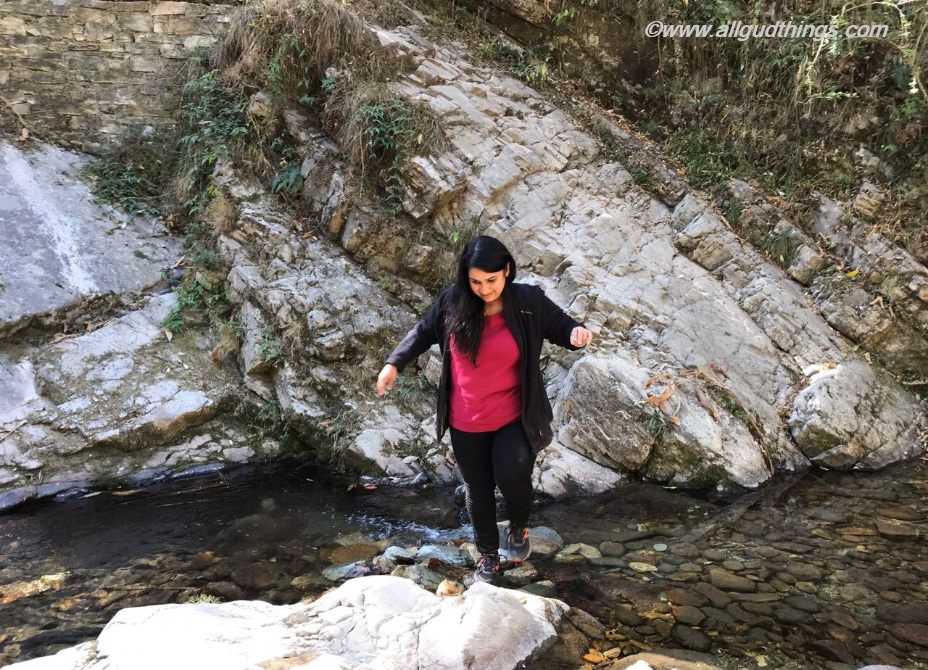 The Bhalu Gaad fall lies 10 kilometers from Mukteshwar. Drive from Mukteshwar town to village Dhari, and from here the further trek of 2 kilometers to Bhalu Gaad waterfall starts. The trek is a beautiful walk through dense jungle taking ascents, descents, and crossing streams in between. On the way, one can see beautiful birds chirping and singing. So, it is a bird watchers paradise. At the end of the fall, there are huge rocks that need to be climbed down and up to reach the natural clear water pool.
Overall, the total time for the trek can be done in 45 minutes to an hour. It is a complete adventure package for 3 -4 hrs. Rest you can pack your food, spend the whole day in the dense jungle exploring the trails.
Sunrise and Sunset
Sunrise and Sunset both lit up the sky in different hues and catching the first and last sun rays falling on the Himalayan ranges will be every traveler's delight. So, it was on our list to watch both sunrise and sunset while being in Mukteshwar.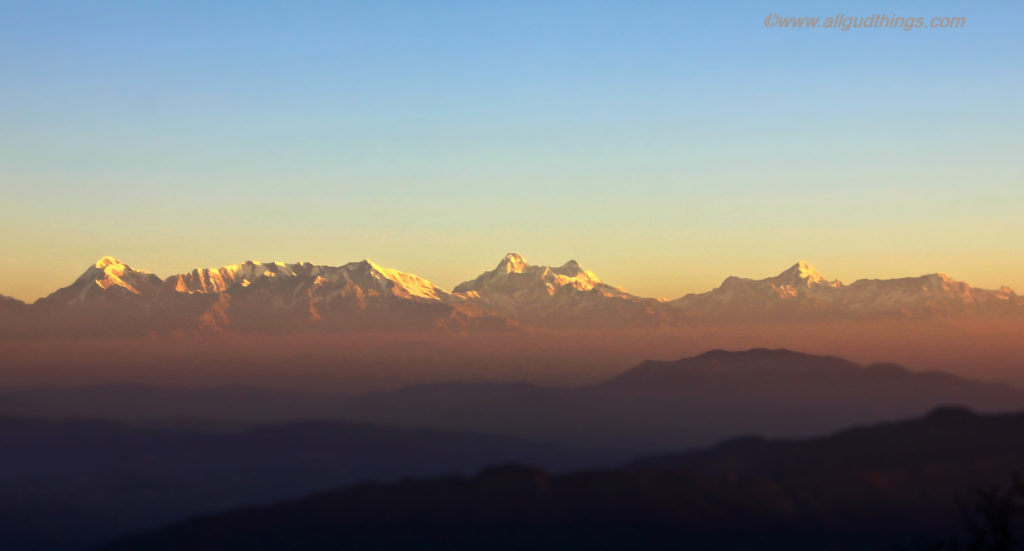 The ideal spot to catch both is Chauli ki Jali and PWD guesthouse in Mukteshwar. We left our hotel, Club ten Pine lodge Mukteshwar at 4:30 in the morning to reach Chauthi Jali. The first light spread at 6:00 am and it colored the sky in the shade of orange. The sky was misty but who could stop it from glowing. With time the clouds kept departing and the Himalayan ranges lifted their veil. The views were just breathtaking and our picture surely cannot do justice to what the actual beauty was.
Similarly, watching the sunset here is like a dream. Slowly the show began, again turning the sky into different shades and sun setting down, giving way to the moon.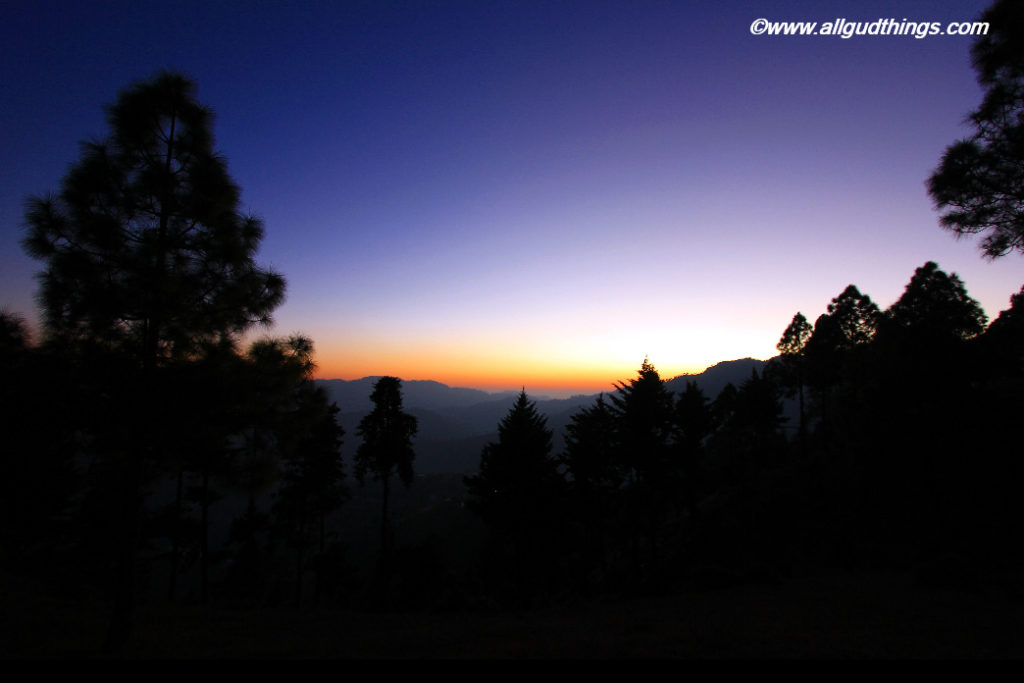 Seeing all this at the end of the cliff made me feel how small we are is in front of these mountains. These cliffs only separate us from the horizons and the beauty of nature is beyond all the beauties of the world.
Fruit Orchards
Mukteshwar – Ramgarh belt has earned the title of the Food Bowl of the Kumaon region. Here you can get to enjoy shiny yellow-green pears to bright red apples, delectable peaches, local edible berries, and pomegranates.
Local traditional food
The Mukteshwar town is a heaven for the culinary experience too. Do try smoked mutton, raw mutton snack, Madua chapatti for delightful taste with locals.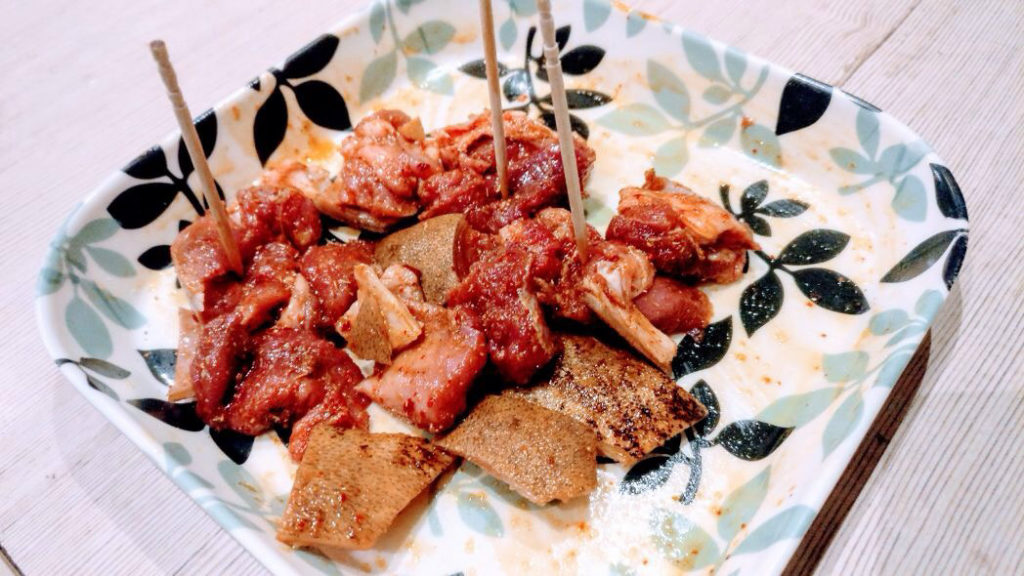 Also visit the original Choco House, for handcrafted European chocolates, but they are really expensive and variety is available only during the season.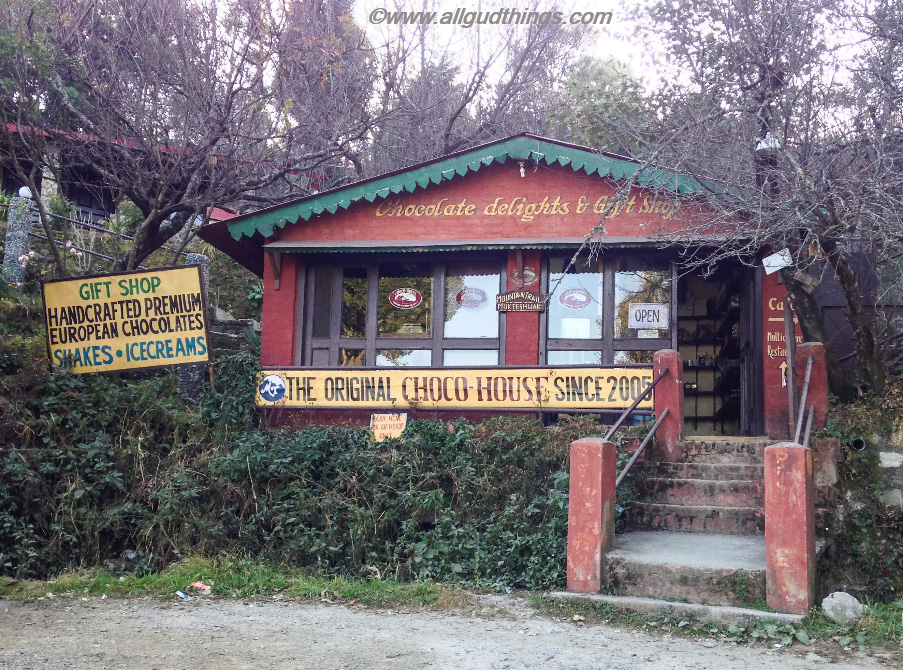 Some Important tips
Start from Delhi early morning to avoid traffic jams on the way.
There are limited restaurants and Dhabas on the way, so do keep some snacks handy.
Mornings and evenings are a bit cold in Mukteshwar, so always carry a sweater or shawl along. And in winter temperature can dip below negative also.
Medical facilities are available in Mukteshwar town but for advanced care, one will have to visit Nainital only (55 kilometers).
Respect local traditions and do try the local traditional food.
Don't litter around and bring your waste back from the treks and trails.
All network operators run well in Mukteshwar.
So, if you are the one who wants peace and solitude, loves nature and listening to the air gushing through deodar trees, bird watching, and unlimited fresh fruits, then Mukteshwar town in Uttarakhand is the perfect getaway.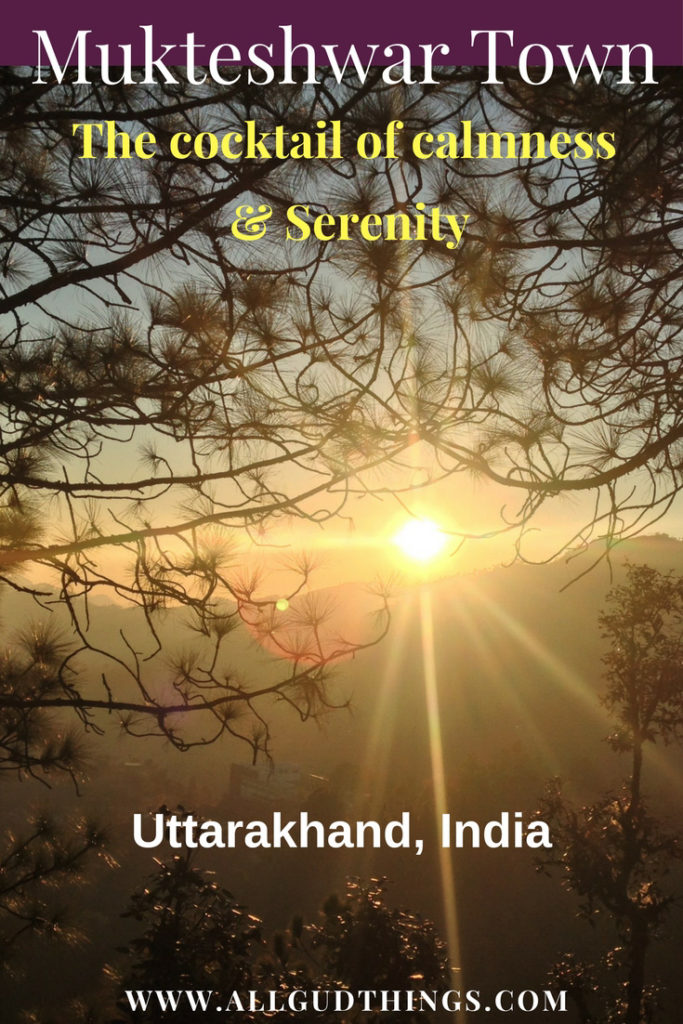 P.S: We did this road trip with club ten pine lodge, Mukteshwar. Thanks, Mr. Dheeraj & Mr. Praveen for organizing and showing the beautiful colonial town to AllGudThings.
Do, travel to these places of Uttarakhand too.
Harsil- The virgin village of Uttarakhand