Rising up to the sun rays hitting snow clad peaks of  barren mountain, sipping hot lemon ginger tea admiring the mother nature; eating delicious breakfast under deep blue sky, the scenic stroll around lush green meadows,non-stop family talks and chairlift journey to the meadows are some of the golden moments which I can recall from my recent trip to Auli and stay at the Auli Resort – The Royal Village.

Auli Resort- The Royal Village is a cool environment-friendly holiday resort and is located at one of the most picturesque locations. It lies within the complex of GMVN (Garhwal Mandal Vikas Nigam), giving the panoramic view of majestic Himalayan ranges.
After a long drive and trip to Badrinath Dham and the Mythical Mana Village, we thought of rejuvenating our body and soul with the fresh air and serene beauty of Auli.
At Auli Resort
As soon as you reach Auli base, GMVN resort welcomed us. But somehow it didn't attract us and far away the rowed yellow log huts with the green background were too enticing. That was the Auli resort – the royal village. It's hardly a 100 meters drive or walk from GMVN.
https://www.instagram.com/p/BU7PZQvBu3J/?taken-by=suruchimittal&hl=en
Reception
The reception is simply done with a seating and few Himalayas and trekking books are around, in the shelves. The staffs behind the desk are super friendly and they helpful you while checking in and assist you to your rooms. They too guide you about local sightseeing and how weather changes in Auli. Read here for the different shades of Auli in summers.
%CODE1%
Auli Resort
There are 12 luxurious huts in two rows lined one behind another on the mountain slope, each having its own patio facing towards the snow covered mountain peaks. The Auli resort is a perfect place to soak in the mountain atmosphere.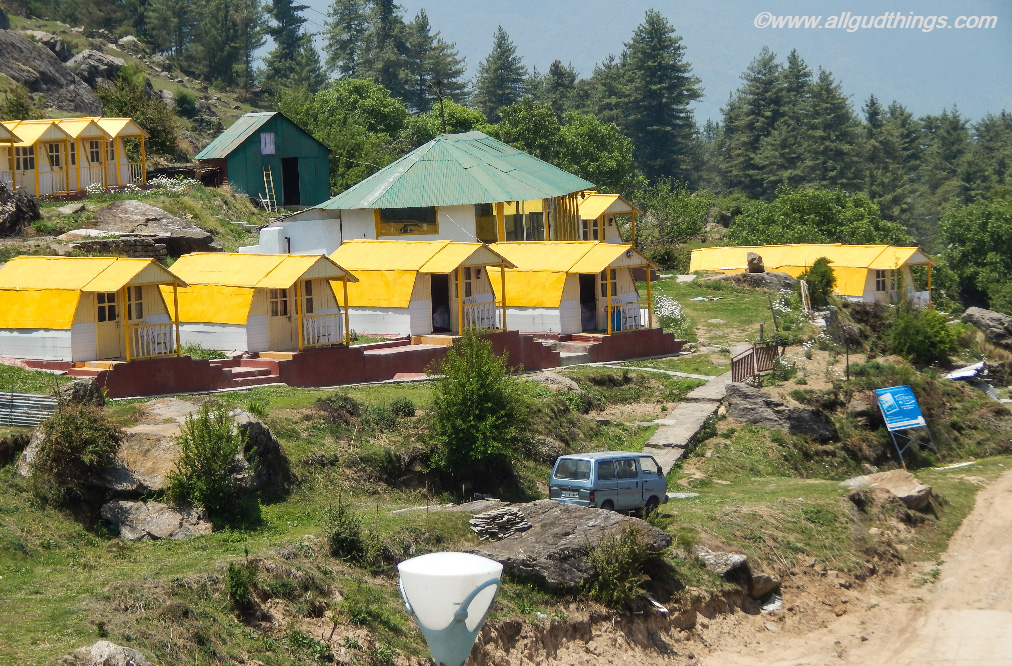 Rooms/ Huts
The rooms are designed keeping in mind the extreme winters at Auli and they are comfortable for summers too. The maximum temperature in Auli goes around 16 degree Celsius in summers and in winters the lowest can be up to -8-degree celsius.
The Auli resort huts are colorful, clean and cozy. The hut in which we had put up was painted in purple and white and there was a separate space for bedroom, dressing room, and washroom.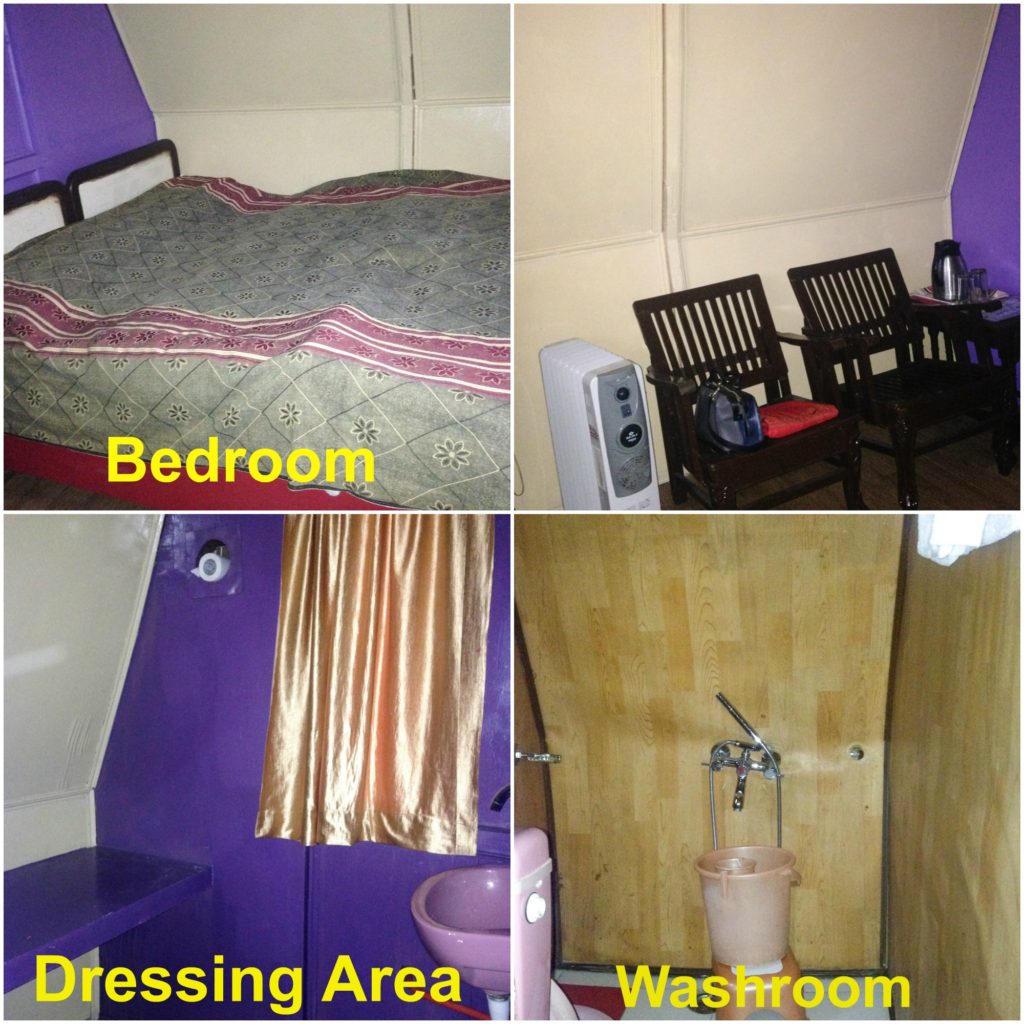 The room has all basic amenities like television, chairs, room heater and tea-coffee maker. And yes! The views from the window of the hut were just not Wow but spectacular –Almost half of the Auli was visible.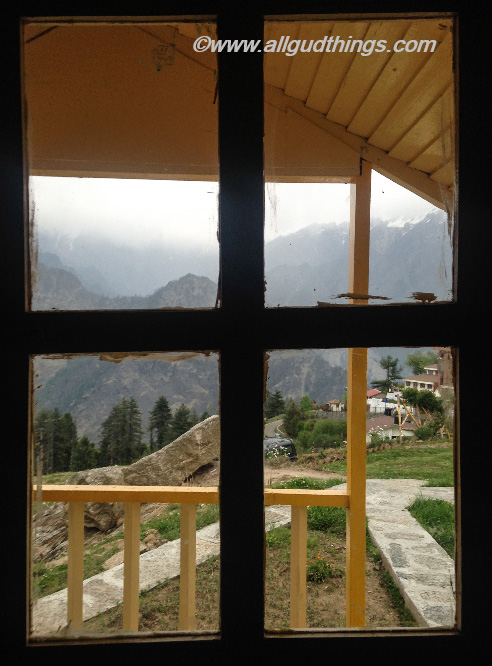 Restaurant and Food at Auli Resorts
One cannot stroll or enjoy without food and there is no worry when you are at Auli Resorts – The Royal Village. They have a variety of Indian, Chinese, continental and some local dishes in their menu. We tried Indian, Chinese and Uttarakhand's local food. Everything was just scrumptious.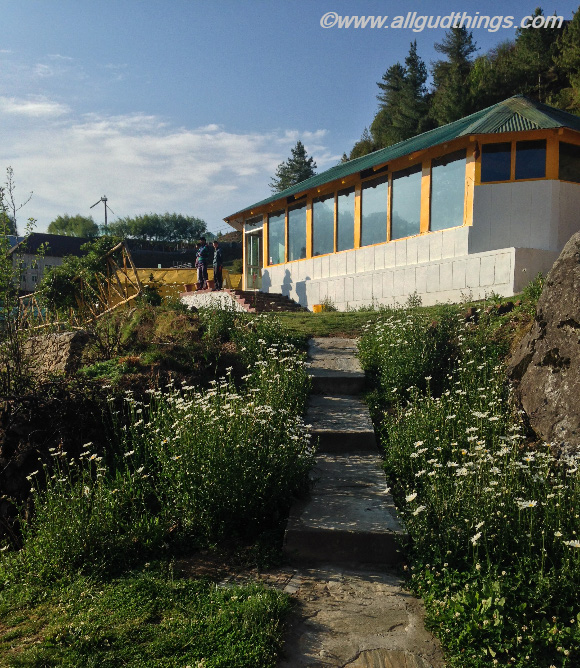 The dining area behind the reception is clean. It has wooden roofs, giving the typical feel of a place in mountains.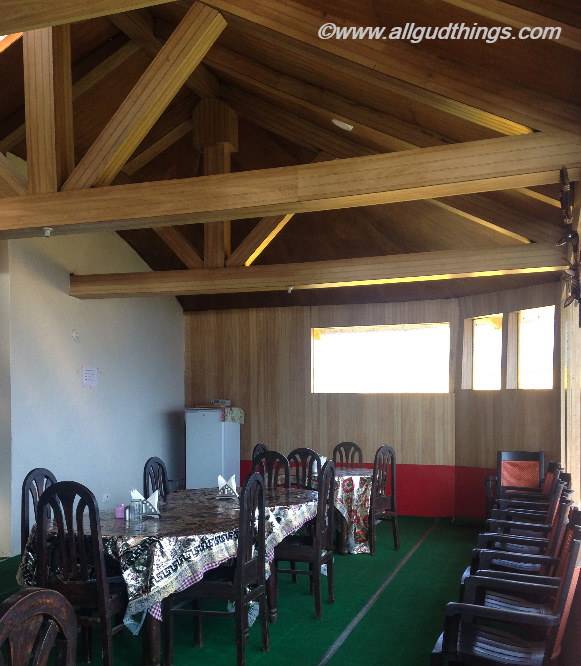 Sightseeing at Auli
The Hanuman Temple: It lies just after a refreshing trek of 15-20 minutes from the royal village Auli Resort.
The Panoramic View of Snow clad Mountain Peaks: From the resort itself complete panorama of majestic Himalayan peaks is visible and the prominent are Nanda Devi, Chaukhamba, and Panch Chuli.
Gurso Bugyal Meadows: The Meadows lies 3kms from Auli resorts and are spread amidst forests of oak and conifers. They turn lush green in summers and are snow covered in winters. So, if you love winters sports you surely cannot miss visiting Auli as a winter destination in Uttarakhand. One can try skiing, ATV rides, and others sports here.
Parking at Auli Resort
There are enough parking spaces available around Auli Resorts.
%CODE2%
Conclusion
I will say the Auli resort lives up to the name of Auli and is a complete value for money. We paid Rs. 3000/- per night. The colorful huts, delicious food, impeccable services, and beautiful views – everything is perfect here. The place not only relaxes your mind and body but make you feel in the abode of heaven.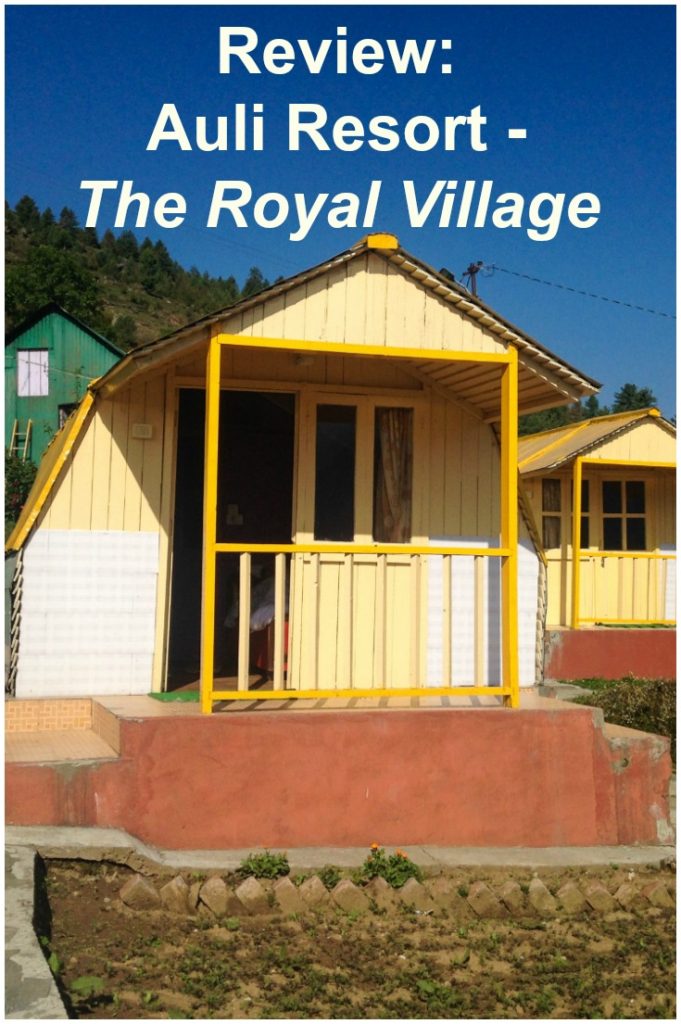 Rating of Auli Resort
I rate it 4.5 out of 5
Some Additional Info 
One can get the huts booked at Auli resort from MakeMyTrip, Tripadvisor or Booking.com.
The Gondola Chairlift is only 100 meters away from the Auli resorts.
The resort arranges day treks, only on prior information.
Auli resort is a good place for families, friends, and couples.
%CODE3%