We (AllGUDTHINGS), known as the unplanned travelers, are quite random in our travel plans. If one hour we are at home, another hour we will be packing and leaving for some destination. Exactly the same happened during our anniversary. The plan was to go somewhere in Himachal from Delhi, then came Munsiyari in Uttarakhand and by night the whole plan changed and we opted to go for a Darjeeling Sikkim Tour. Most people, don't trust us on this, but yes we booked our tickets at midnight for Bagdogra Airport, Siliguri in West Bengal and boarded our flight next morning at 11:00 am. So, without any schedule, plan or bookings we left to explore the tea estate land Darjeeling and the smallest state of India, Sikkim.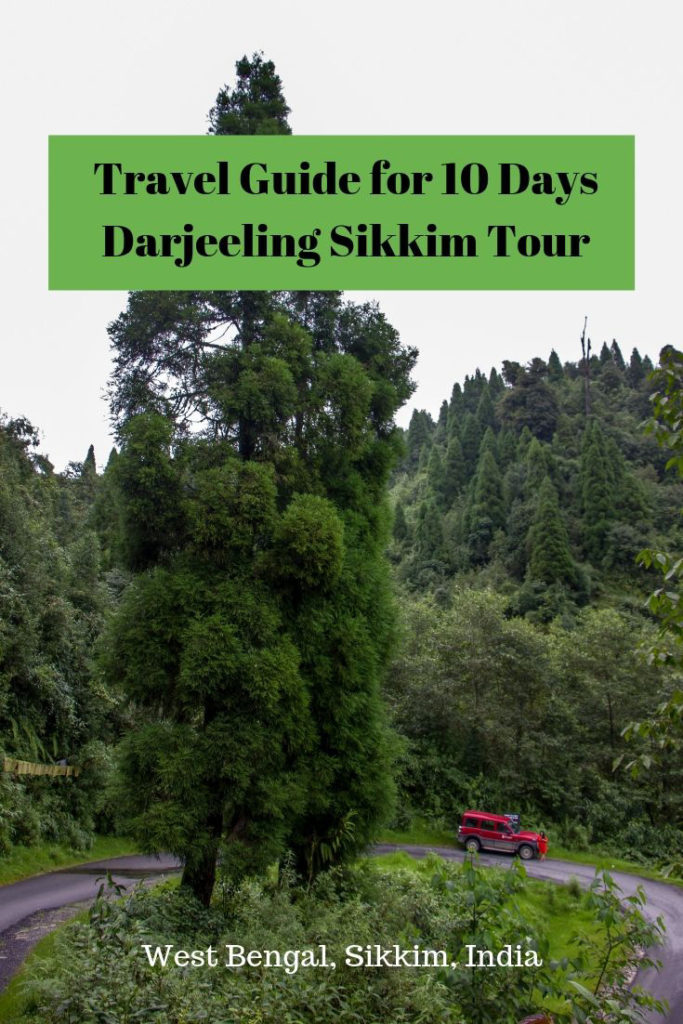 About Darjeeling Sikkim
Darjeeling, a hill town is located in the lower Himalayas in West Bengal at 6700 feet. It is well known for its Darjeeling tea, the world's third highest mountain Kanchenjunga, and the UNESCO world heritage site the Darjeeling Himalayan Toy Train. Darjeeling is 68 Kilometers from Bagdogra and 80 Kilometers from Siliguri via Hill Cart road and can be reached in almost 3 hours.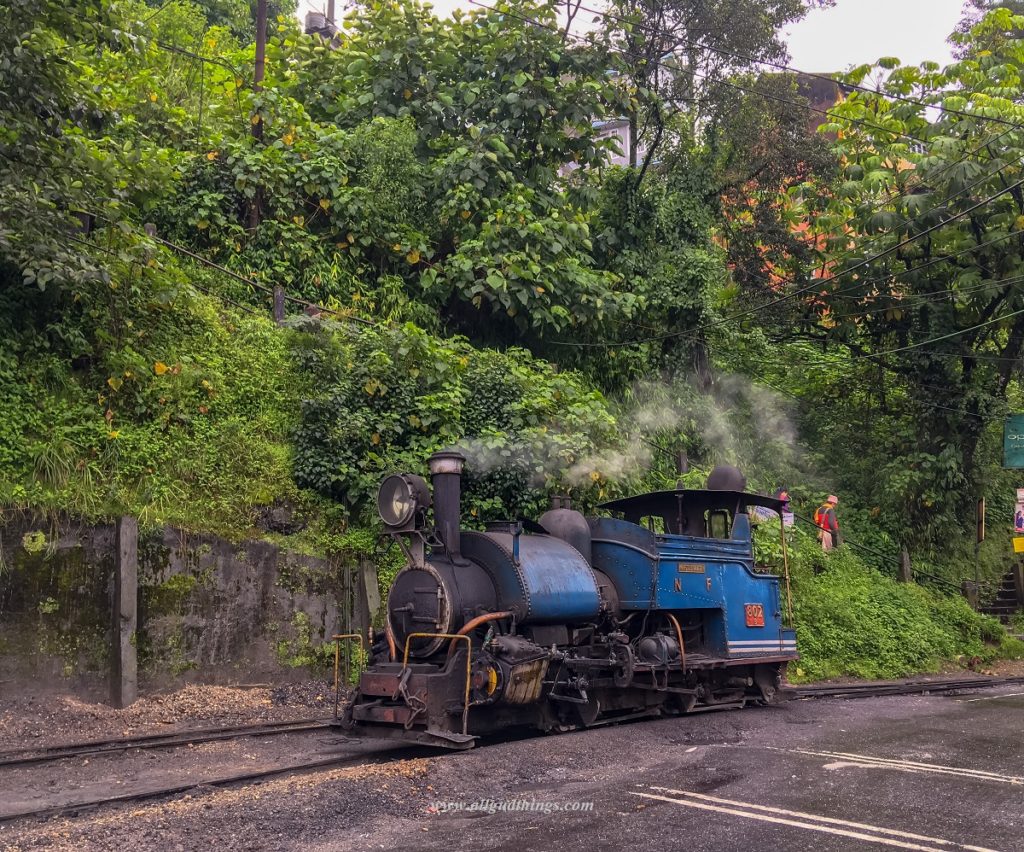 Whereas Sikkim, the least populous and second smallest state of India is divided into North, South, East and West Sikkim. It is known nationally as the most environmentally conscious state, having banned plastic bottles and polystyrene products. The state is a host for the highest peak of India i.e. Kanchenjunga and 35% part of the state is covered by Kanchenjunga National Park. Its capital is Gangtok. Interestingly, Sikkim was earlier not on every tourist's radar but thanks to social media for giving it glamour.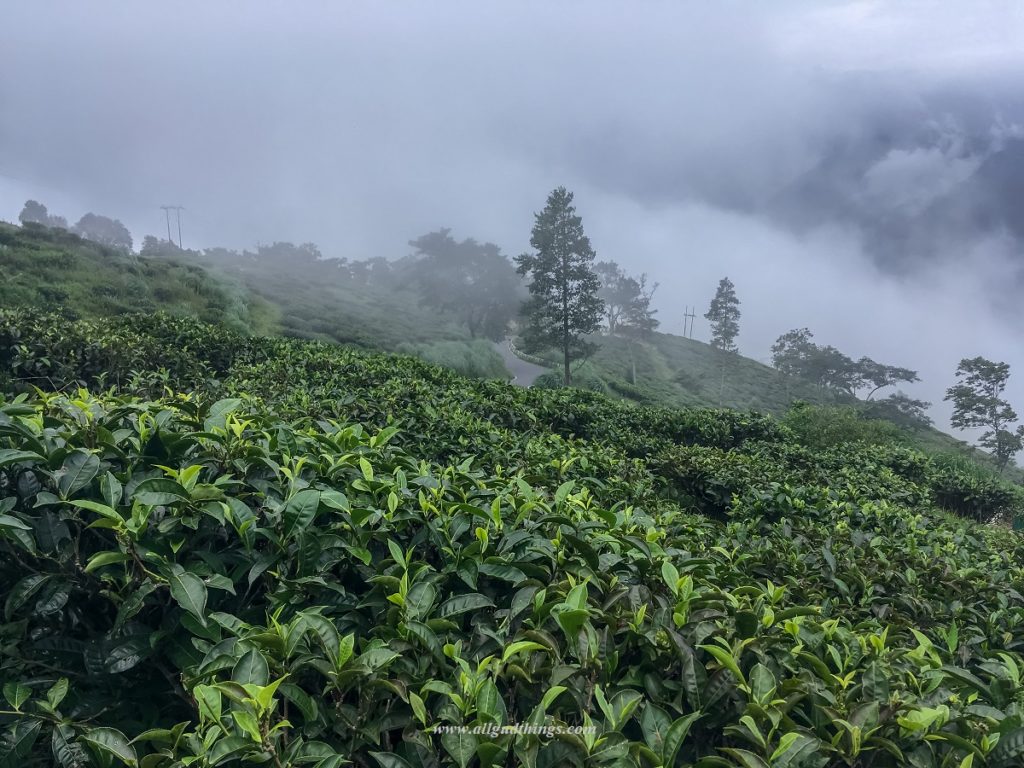 Itinerary for Darjeeling Sikkim Tour
Day 1– Fly to Bagdogra airport from Delhi. Hire a Zoomcar from Siliguri and then head further to Darjeeling. Read our experience of Zoomcar from Siliguri to Sikkim
Day 2– Explore Darjeeling
Day 3- Drive to Gangtok from Darjeeling
Day 4- Explore Gangtok and surroundings
Day 5-7 North Sikkim Tour. Visit Lachen, Lachung, Gurudongmar Lake, Chopta Valley, Yumthang Valley, Kala Pathar, Katao
Day 8– Drive towards West Sikkim to reach Pelling but unfortunately, we had to come back to Gangtok because of a massive landslide on the way.
Day 9 – Explore East Sikkim (Rumtek Monastery and Surroundings)
Day 10 –Drive from Gangtok till Siliguri by Zoomcar, then to Bagdogra airport by cab, and further flight back home to Delhi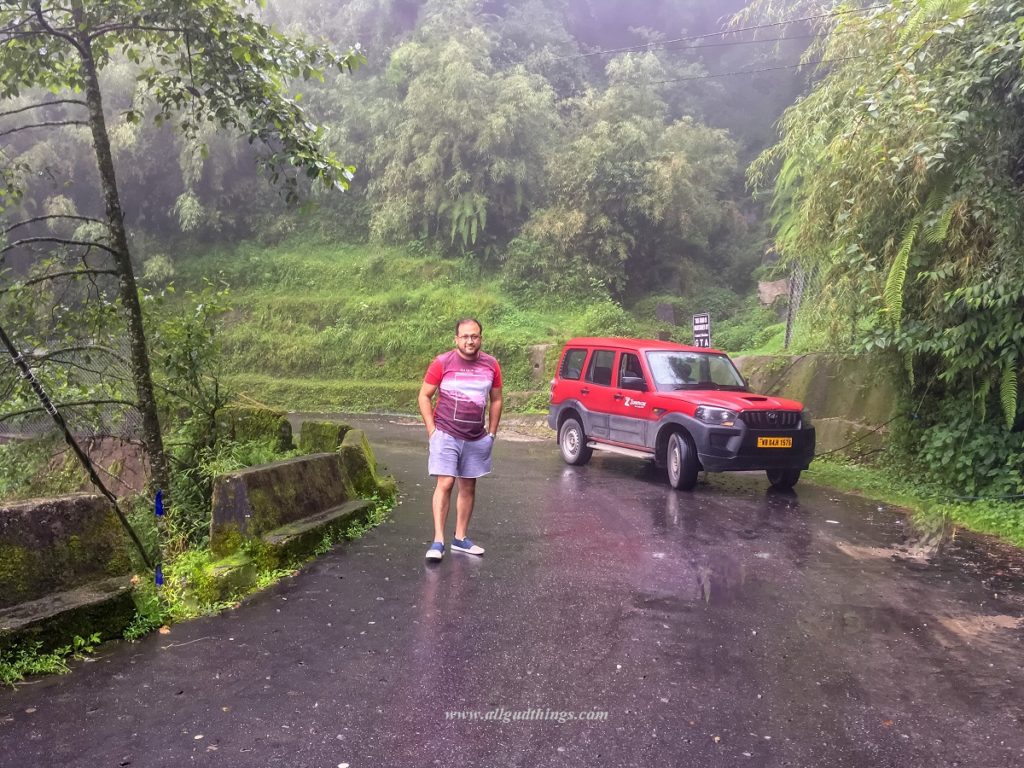 Total Expense Breakup
Flights – Because of offseason (July – August), to & fro ticket (Delhi – Bagdogra) cost us Rs. 12,000 for two people
Zoomcar for the whole trip – Rs, 20,000 for first 965 Kilometers, and 5,000 Rs. as refundable security. Above this, the additional Kilometers will be charged at Rs. 15 per kilometer
North Sikkim Trip – Rs. 16,000 including cab, accommodation and permit + Rs. 4000/- for covering additional places like Kala Pathar, Zero Point, Chopta Valley, and Katao
Cab from Bagdogra airport to Siliguri – Rs.1400 to and fro
Hotel in Darjeeling – Due to the offseason we got Rs. 7000/- Club Room in Rs. 3500/- (Heritage Hotel); So, Rs. 7000/- for 2 nights including two meals
Hotels in Gangtok – Rs. 2500/- per night again due to offseason (Rs. 10,000/- for 4 nights)
Miscellaneous meals – Breakfast between Rs. 500- Rs.700 whereas Dinner costs around Rs. 1000- Rs. 1500. Total cost approx. – Rs. 15000/-
Shopping – Rs. 5000/-
Transport in Darjeeling Sikkim
Darjeeling and Sikkim both have well-connected roads and can be reached via bus, shared or private cabs. The self-drive option is also open in Darjeeling and certain districts of Sikkim, just that one needs proper permits for it. So, being road trip lovers we opted for a self-drive option and did the complete journey with Zoomcar from Siliguri.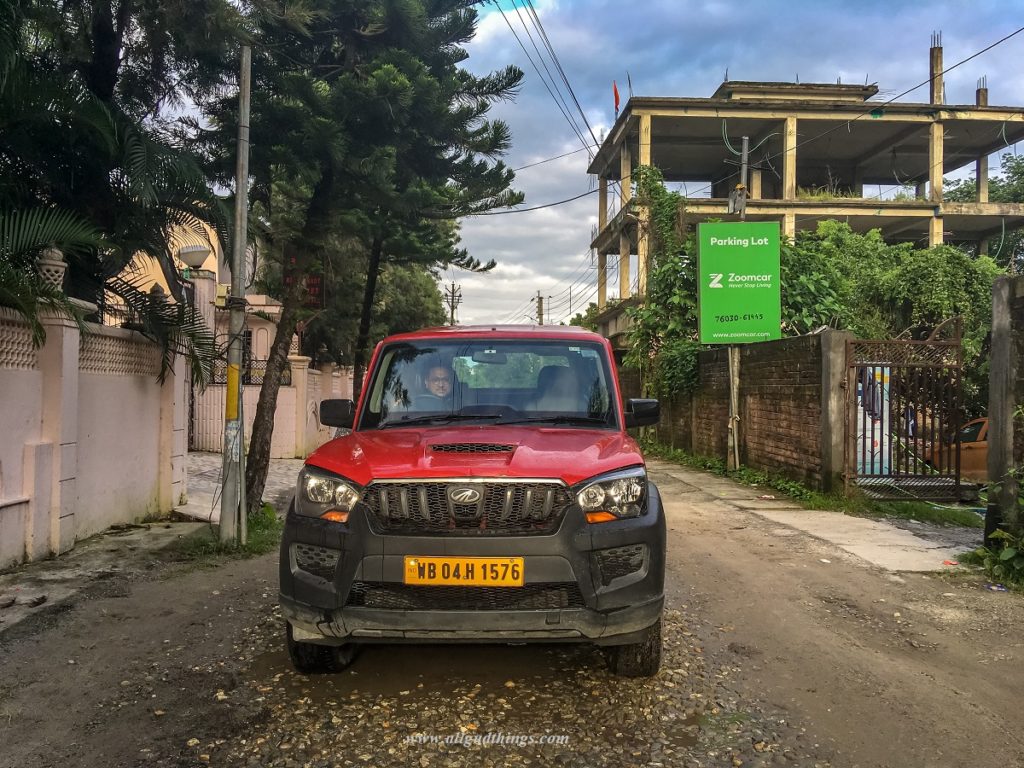 Private and shared cabs run at very short intervals from Bagdogra airport. Shared jeep charges almost Rs. 150/- per person but it moves when it is full and there are 10 people in the jeep between 7 am to 3 pm. There is another Luxury class, share ride, which carries only 5 passengers by the name Wizzride. It starts from Siliguri and takes one to Darjeeling at a fare of Rs. 475/- and Gangtok at a fare of Rs.712 per seat. Whereas the private cab charges are Rs. 1850.00 for small car and Rs. 2200.00 for a large car.
Bus, the cheapest mode of transport starts at 7:00 am from Siliguri and go up to Darjeeling/ Gangtok. Night service is not available.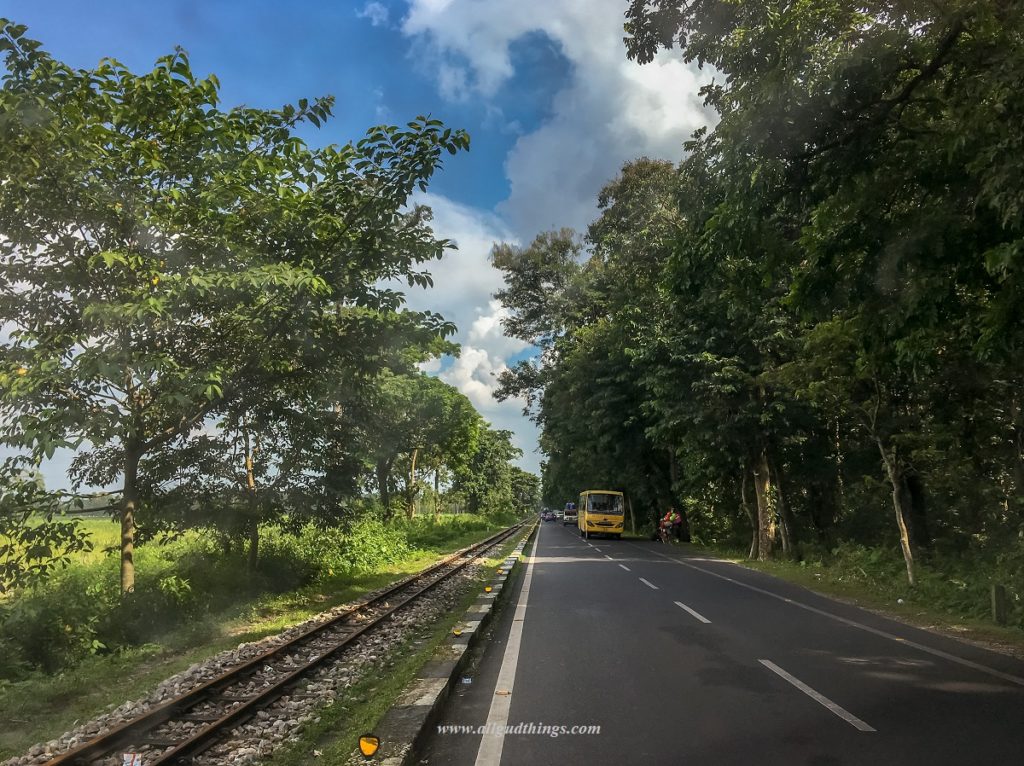 Another exciting option is to travel by Darjeeling Toy Train. The diesel engine hauled toy train leaves from NJP station i.e. New Jalpaiguri railway station; in the morning around 9 am and it takes about 7 hours to reach Darjeeling. The train can also be boarded from Siliguri Town and Siliguri Junction stations that are 5kms and 8kms away from NJP respectively. One side fare for First Class is Rs. 1,285/-. For the Darjeeling Toy Train schedule, check here.
Permits/ Interstate Rod Taxes for Self Drive Zoomcar
From Siliguri to Darjeeling, we didn't pay any tax but while entering state Sikkim from West Bengal, at Rangpo we paid an interstate tax of around 700 Rs for 9 days. This amount is nonrefundable by Zoomcar and you will get an alert in the Zoomcar app as soon as you enter the sate.
Note: Zoomcar cannot be taken to North and East Sikkim because the permits for the regions are issued to the Travel agents only. For Day 5-7 we parked our vehicle at the hotel itself.
Day Wise Itinerary Breakup
Day 1 – Flight to Bagdogra Airport from Delhi, Took Zoomcar from Siliguri and moved to Darjeeling
Board a flight from New Delhi airport and you will land at Bagdogra airport in 2 – 2:15 hrs. Bagdogra airport is a small airport. Within minutes, you will collect your baggage and make an exit. At the exit gate itself, you will be surrounded by plenty of cab drivers quoting random prices. If you have not booked your cab earlier, we advise you to take an exit, walk for 500 meters and book a cab at the prepaid counter.
We hired the cab for Siliguri, from prepaid taxi stand at Rs.700/-. In 45 minutes he dropped us to the Zoomcar parking lot. As, we reached the Parking lot, our Red Scorpio and the customer care executive was waiting for us. He checked our license on arrival and handed us the documents bag, which had car RC, insurance and other important documents in it. Further he asked us to do quick inspection of the car and make a note of the scratches, dents or any other issues. To be on the safer side, we made a quick short video and took pictures of the car.
Further, the customer representative logged into the app showed us the checklist explaining all the modules, took our signatures, handed us the keys and we were all set to go. For more details check our post experience with Zoomcar from Siliguri to Sikkim.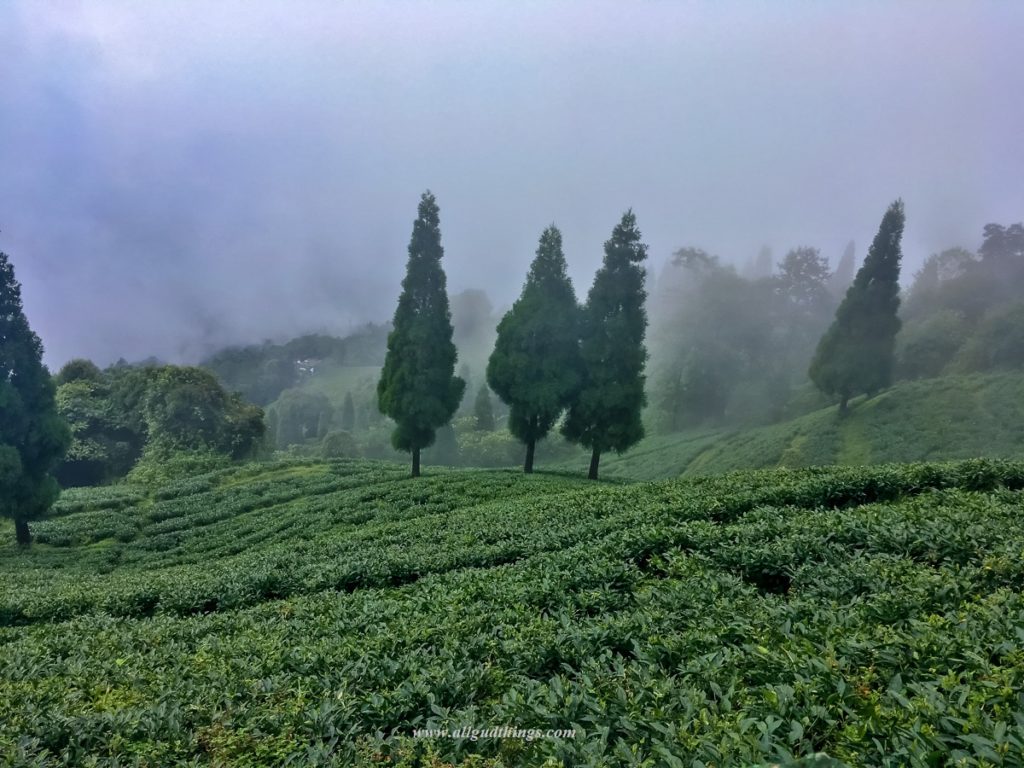 Within 15 minutes, we were on the road to Darjeeling. The road to Darjeeling is a beautiful road with the narrow gauge track on one side and valley on others. From one point, there are continuous ascent and tea estates on another side. We took the Hill cart road also known as the main road and reached Darjeeling in 4 hours. Clouds were pouring, there was hardly any visibility and all we could smell was freshness in the valley.
Route: Siliguri- Kurseong- Sonada- Ghoom- Darjeeling
Accommodation at Darjeeling
There are plenty of accommodation options in Darjeeling from luxurious hotels to budget ones, guest houses and heritage homes. We choose to stay at the Central heritage resort and Spa Hotel, constructed in 1905. The hotel has heritage and a newly constructed block.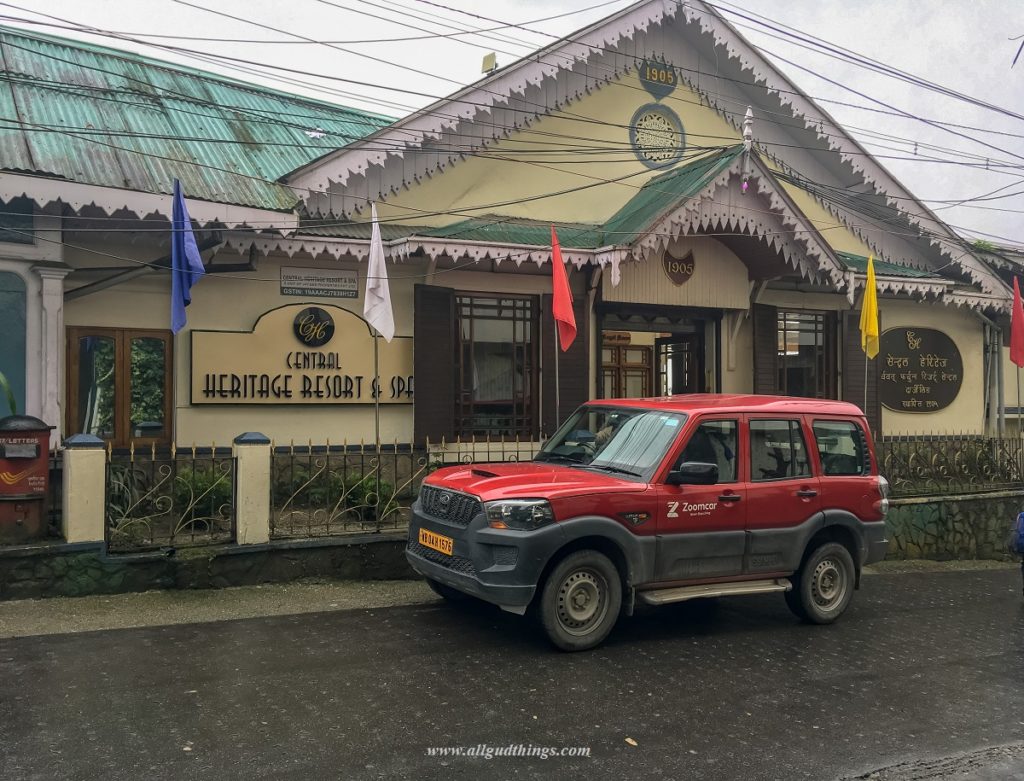 We chose to stay at the Heritage Club room, which completely reflected the design of the Colonial era. The room had extensive woodwork, antique furnishing, fireplace, paintings, and all required necessities. In a hotel, there are two multi-cuisine restaurants and one of them has a bar too. Also, there is also a separate bar lounge with a designated smoking area. Food is good and we advise you to must try fish from their starters menu.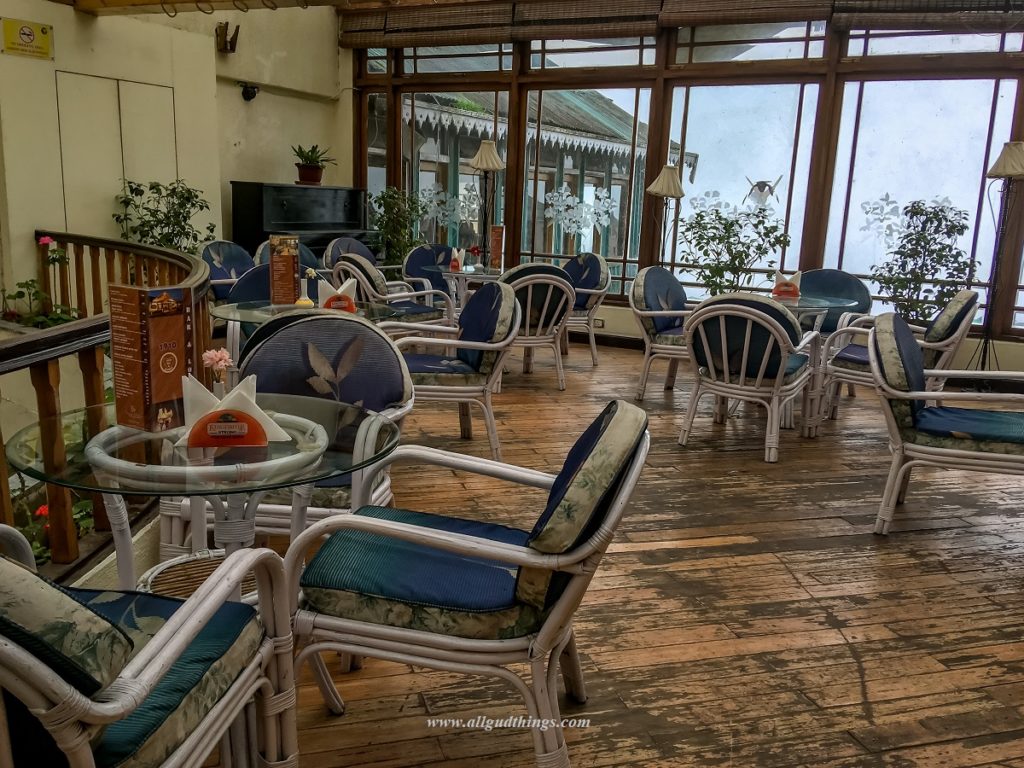 Note: The Central Heritage resort is located centrally right in the market area, and the mall (chowrasta) is only a 4-5-minute walk from here. Rest markets, taxi stand, railway station, and great restaurants are also within easy walking distance from here.
Day 2 – Explore Darjeeling
Darjeeling, the queen of the hill stations is also the home to a Toy train and is a land of tea estates. The bustling town, towered over by the majestic Khangchendzonga (8598 m), also has many amazing attractions around it.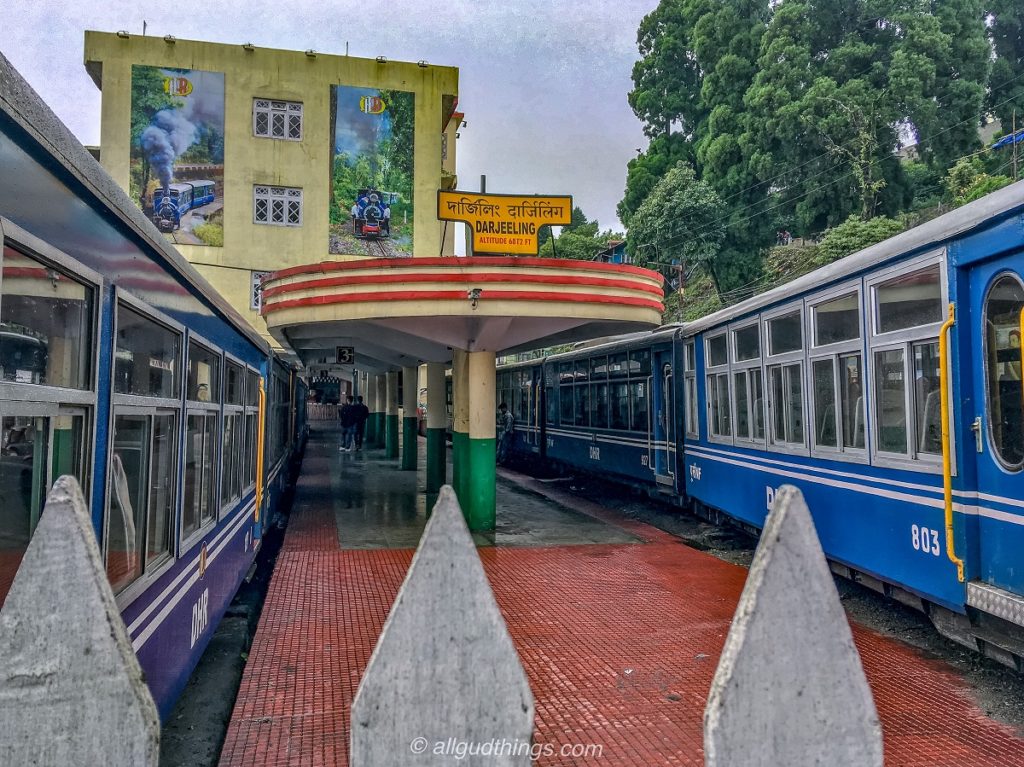 But we just had one day for Darjeeling in 10 days' Darjeeling Sikkim Tour. So, it was impossible for us to check every attraction and here is what all we checked and will recommend to you.
Get up early and go to Tiger Hill for catching the first sunlight on snowcapped peaks of Kanchenjunga. If the weather is clear you will also get a glimpse of Mount Everest. Unfortunately, during our trip there was heavy rain so we skipped going to Tiger Hill.
Go for a stroll to the Darjeeling railway station. See how till the day, the steam engines of Toy Tain are set and the train track is cleaned
Toy Train starts at 7:40 am from Darjeeling Railway station. Opt to go till the nearest station Ghum/ Ghoom, which is the highest altitude station on the Darjeeling Himalayan Rail track. It's a 2-hour round trip covering a total distance of 14kms
Head to Batasia Loop, which is one of the greatest engineering marvels till day. The Loop was commissioned in 1919 for the toy train to handle a steep gradient of 140 feet. Just after Ghoom, there is a sharp fall as the toy train moves towards Darjeeling so this was the only way to reduce the gradient of the slope.
Go to Chowrasta/ or the mall for the relaxing stroll and shopping. In August, practice for 15th August was going on mall road, so we enjoyed the perfect show in a mist
Enjoy delicious Thupka and momos which you can find on every corner.
Visit Darjeeling Tea Estates and learn about the various types of tea. We brought some flavors for ourselves from Golden Tips. Also read the guide on Darjeeling tea, before buying for yourself
Visit Peace Pagoda sitting atop the Charlemont Hill. It was established by the Japanese Buddhist monk Nichidatsu Fujii as a way of promoting World Peace and harmony
If you have more time, then do visit Kalimpong, Sandakhpu, Himalayan Mountaineering Institue, Padmaja, and Naidu Himalayan Zoological Park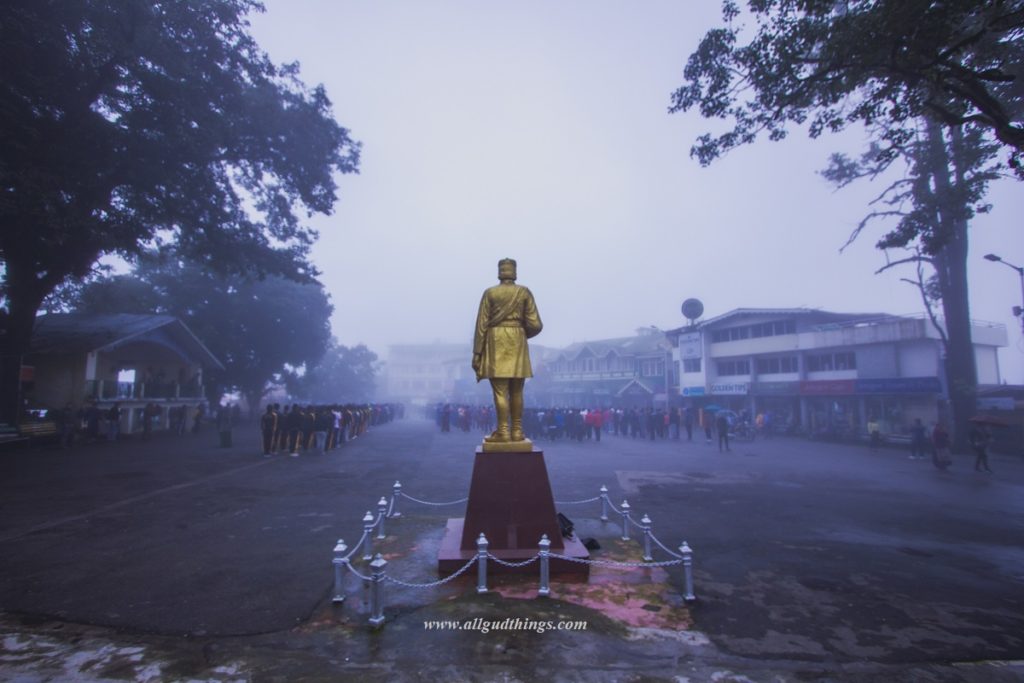 Day 3 – Road trip from Darjeeling to Gangtok, Sikkim
Gangtok, the capital of Sikkim lies 100 Kilometers from Darjeeling and can be reached in 5-6 hours. Tea estates in the valley accompany you on the way, further taken over by River Teesta/ Tista. Roads in West Bengal are well built and starts getting narrower after some Kilometres. You will cross several small colourful villages on the way and at times expect taking detours too.
Route: Darjeeling- Tista- Meli- Rangpo- Singtam- Ranpool- Gangtok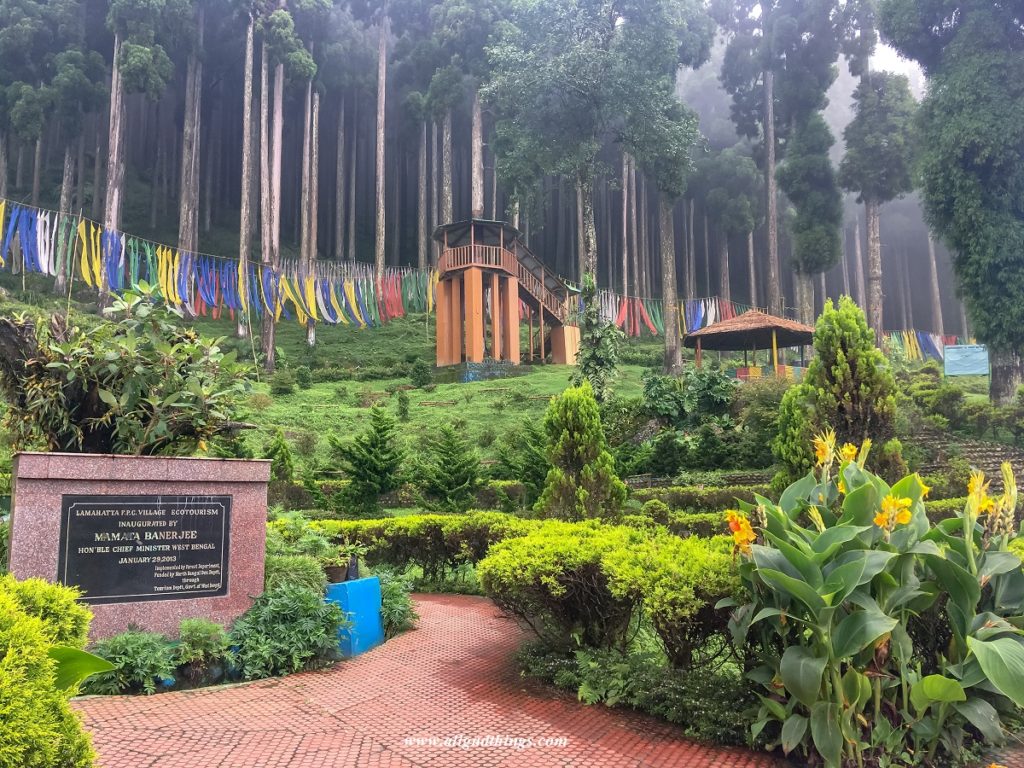 At Rangpo cross a bridge and there is a check post. Here, you need to pay, interstate tax for driving from West Bengal. We paid Rs. 700 for almost 8 days. For documentation take your car's Registration Card and Driving License and the whole process takes around 15 minutes.
We reached Gangtok by 4:00 pm and the first thing was to search for a Hotel near MG Marg, as we had no prior bookings. July – August is considered the off-season period, so we were sure we will get it on a bit of a search.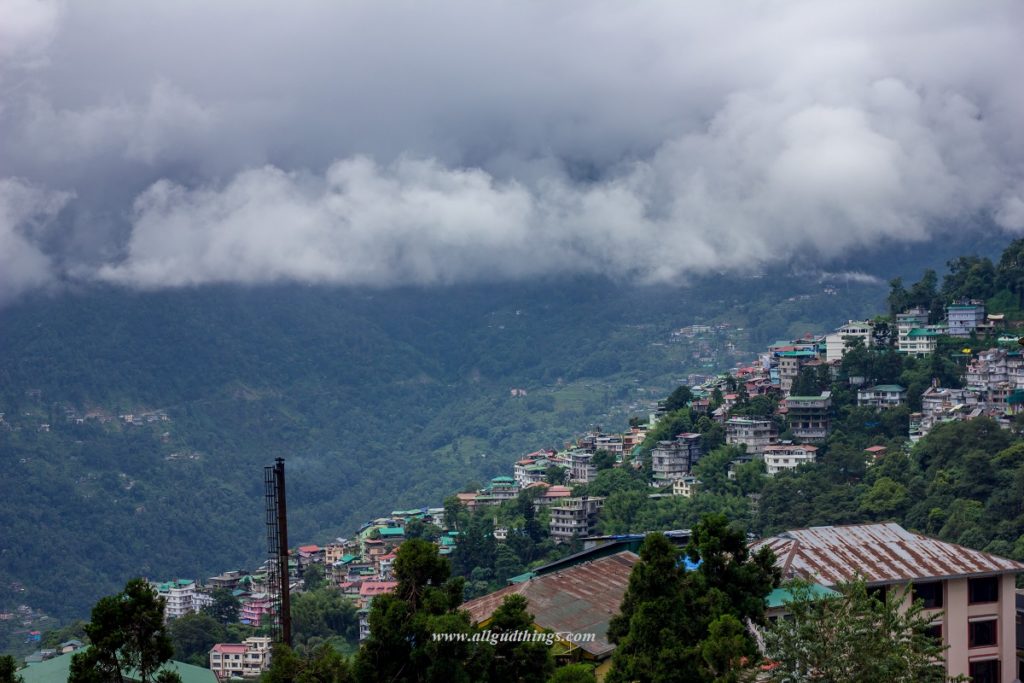 Accommodation at Gangtok
Just like Darjeeling, there are plenty of accommodation options in Gangtok. We planned to stay at Chumbi Residency, located on the Tibet Road, and just 5 minutes' walk away from the main market M.G. Marg.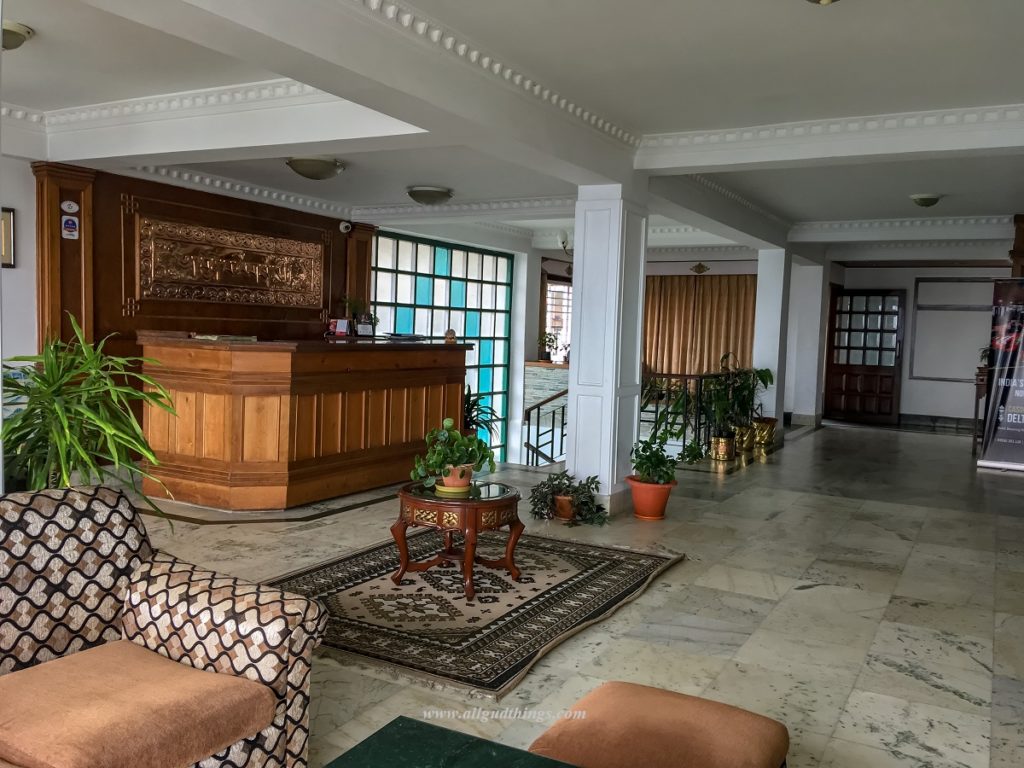 The hotel lobby of Chumbi residency was well decorated with artifacts reflecting the Sikkim culture and the huge glass on one end gave the complete view of landscapes with floating clouds in between. We opted for the Jade room at Rs. 2500 per night. The room was super comfortable, cozy and well furnished. It had the perfect feel of the bedroom, as it was going to be our abode for the coming 4-5 days. The staff welcomed us with a pleasant smile and were super helpful. They guided us with all the petty details, we needed on our unplanned trip.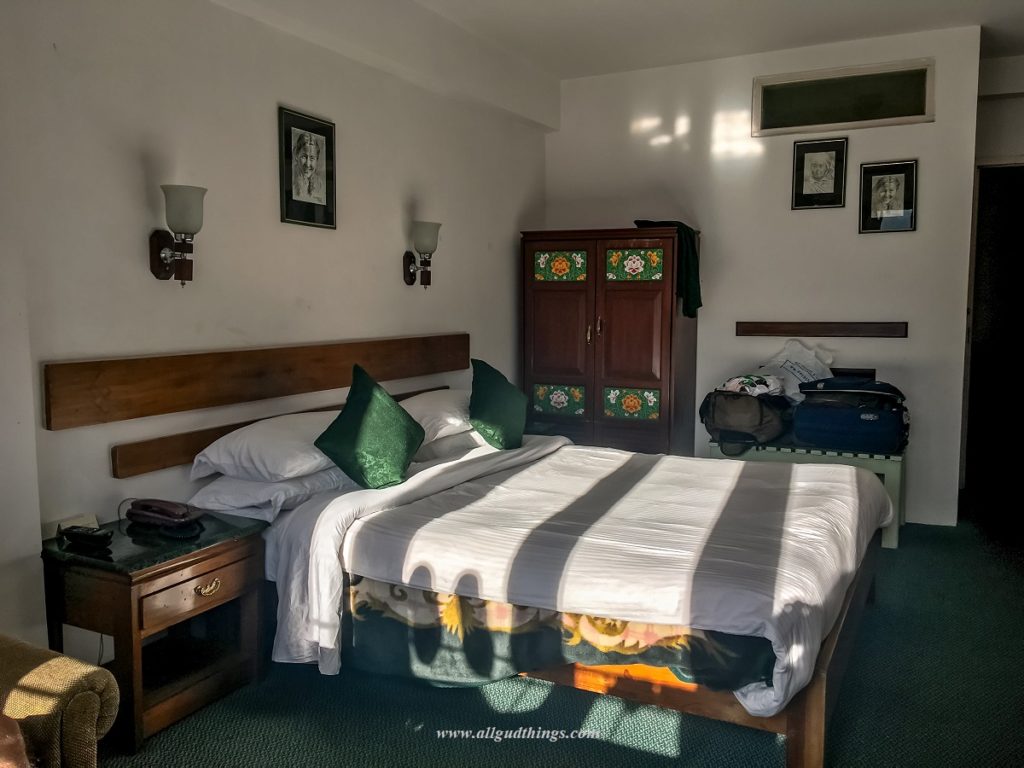 Note: The Chumbi Residency has its own parking space and lets you leave your vehicle while going for a North Sikkim tour. Also, they have one of the best restaurants of Gangtok by name, Tangerine, which serves Continental, Oriental, Indian and Sikkimese cuisine.
In the evening we went for a quick stroll at MG Garg and were impressed by the vibes of the place and food options we can enjoy here.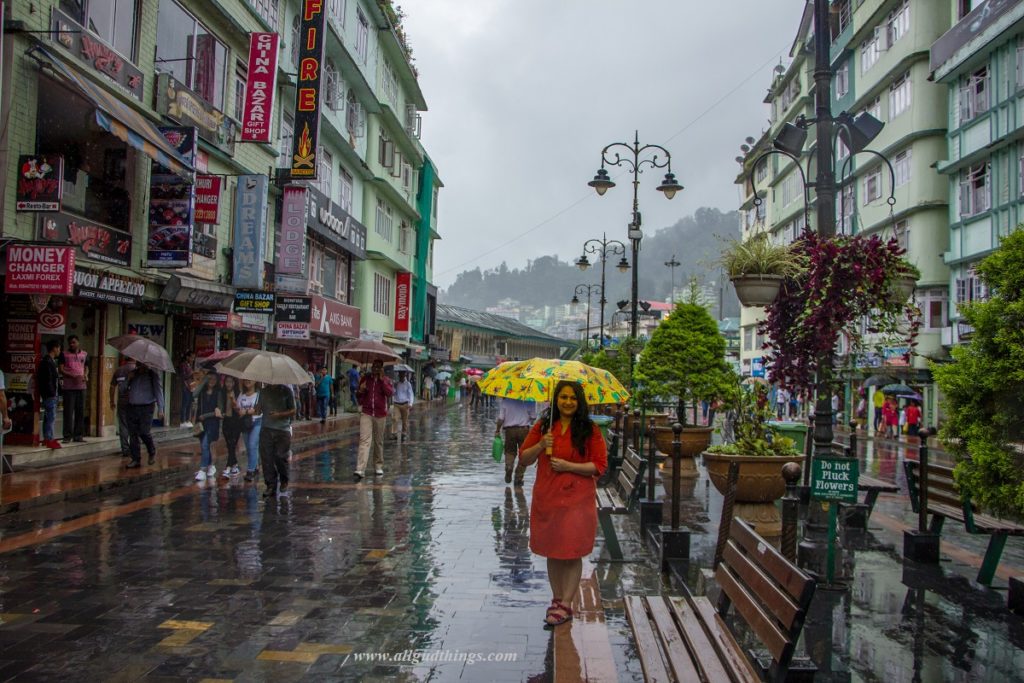 Day 4 – Explored Gangtok and Surroundings
Gangtok, the neat and clean vibrant town is full of life and is equally peaceful too. There are plenty of things to enjoy in Gangtok and its surroundings. So, here is what we will suggest to you.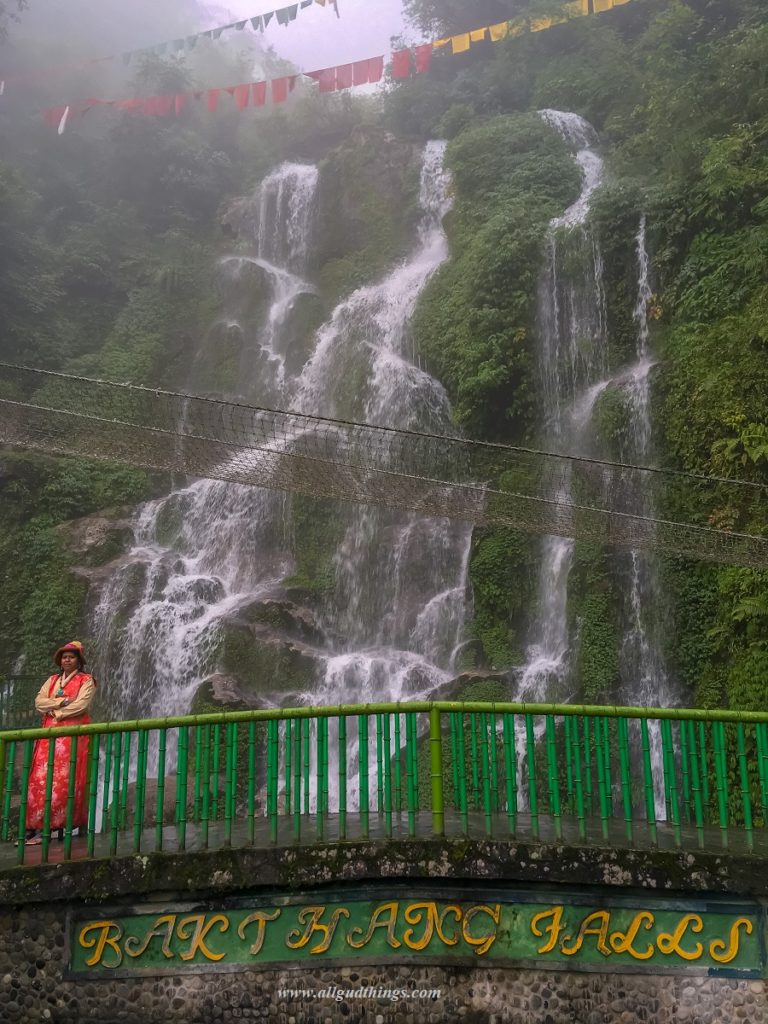 Take a stroll at MG Marg. It has plenty of amazing cafes, bookstores, and restaurants to chill out
Visit the nearest Bakthang waterfall. Also enjoy tea, Momos, and Maggi from the tea vendors there
Admire the views of Kanchenjunga from Kanchenjunga viewpoint
Pay a visit at colorful Hanuman Tok and Ganesha Tok
Visit Lal market to buy Dalle (the spiciest chili in the world) and some more souvenirs
If you're Skipping North Sikkim, then we would recommend you to visit the glittering Tsomgo/Changu Lake, Nathula Pass, and Tashi View Point. However, if you are visiting North Sikkim, then you can skip these sites and the Tashi viewpoint will come on your way
In the evening head to MG Garg and enjoy some local Momos and Thupkas or relish good food and local drinks at a café. We have explored some amazing cafes during our visit and will be writing about them soon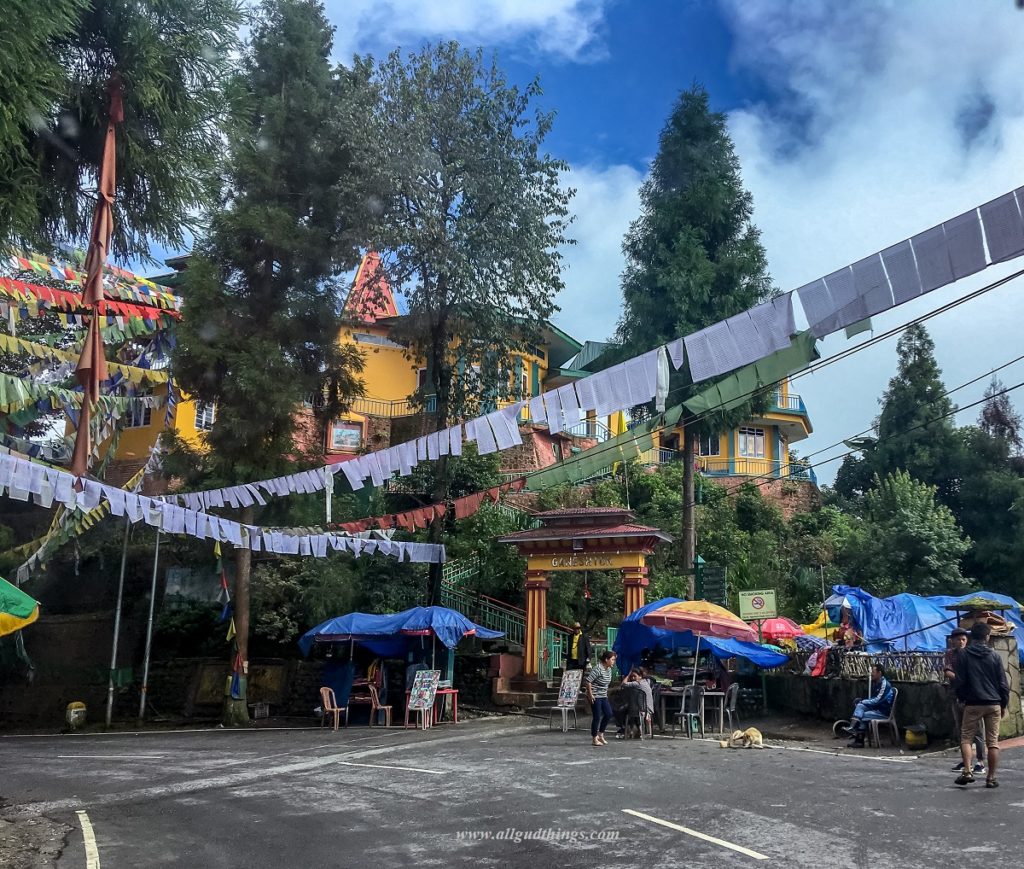 Day 5 – Drive to North Sikkim (Lachen)
The real Darjeeling Sikkim tour started here, as we will be visiting the remotest area i.e. North Sikkim. For the next 3 days, our Zoomcar was in the parking lot and we will be tripping in the local cab as one cannot drive his/her own vehicle or take Zoomcar to the restricted areas of Sikkim. Moreover, Indians need inner line permit whereas foreigners need restricted area permit for visiting these areas. For us, the last minute bookings and permits were arranged by our Hotel staff with a trustworthy driver.
Documents for Permit
Carry an identity proof (Aadhar Card, Voter ID, Driving License, Passport) of each individual along with 2-3 photographs.
Our day started with a call from a driver (Sharon Chettri) at 9:00 am. He instructed us to carry water, snacks, medicines, and other necessary stuff on the way as it is going to be a long and tedious day. We packed and left at the earliest. As soon we took an exit from Gangtok, vistas started changing. Surroundings became completely green and the roads turned narrow and winding. The journey looked like a marvel with endless waterfalls and panoramic views of Himalayas. We advise you to make multiple stops in between to sip tea with views, have food and obviously for photography.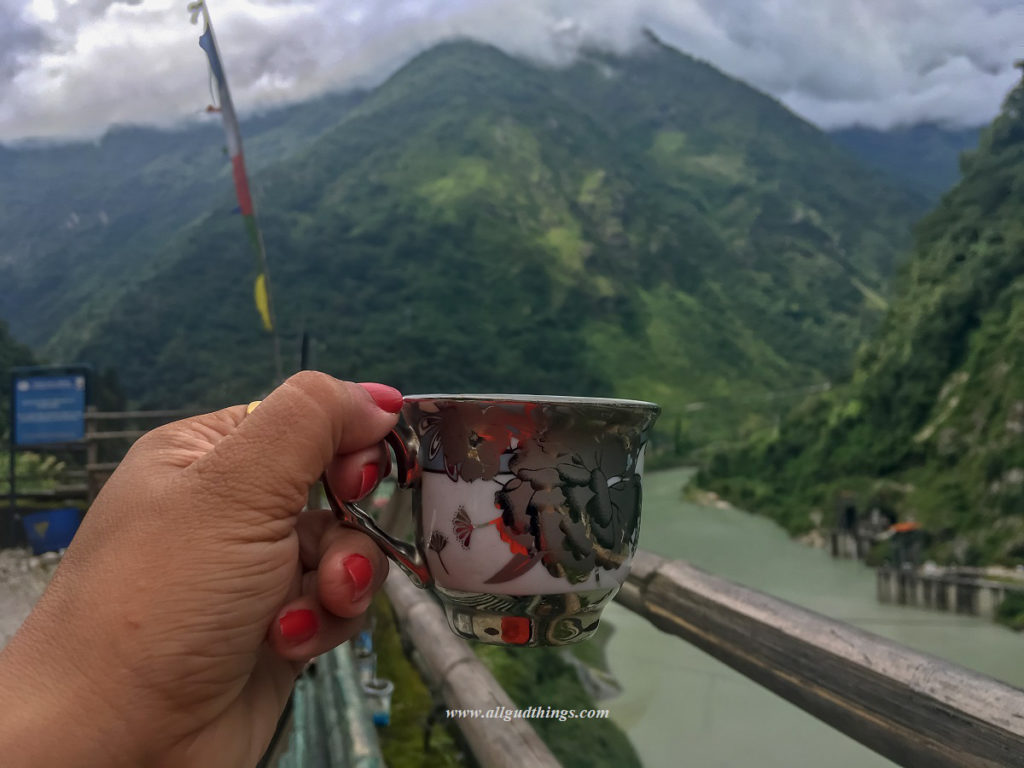 Route to Lachen – Gangtok – Mangan- Chungthang- Lachen
Distance – 110 Kilometers
Time to reach – approx. 6 to7 hrs. but in seasons this can go up to 8-10 hrs.
Note: From Mangan, the restricted area zone begins. Here, at the check post, your permit will be checked and you will be advised to purchase a plastic bottle as ahead Mangan plastic bottles are not allowed. Isn't that wonderful? Also buy some snacks and munchies, if you are not carrying from Gangtok.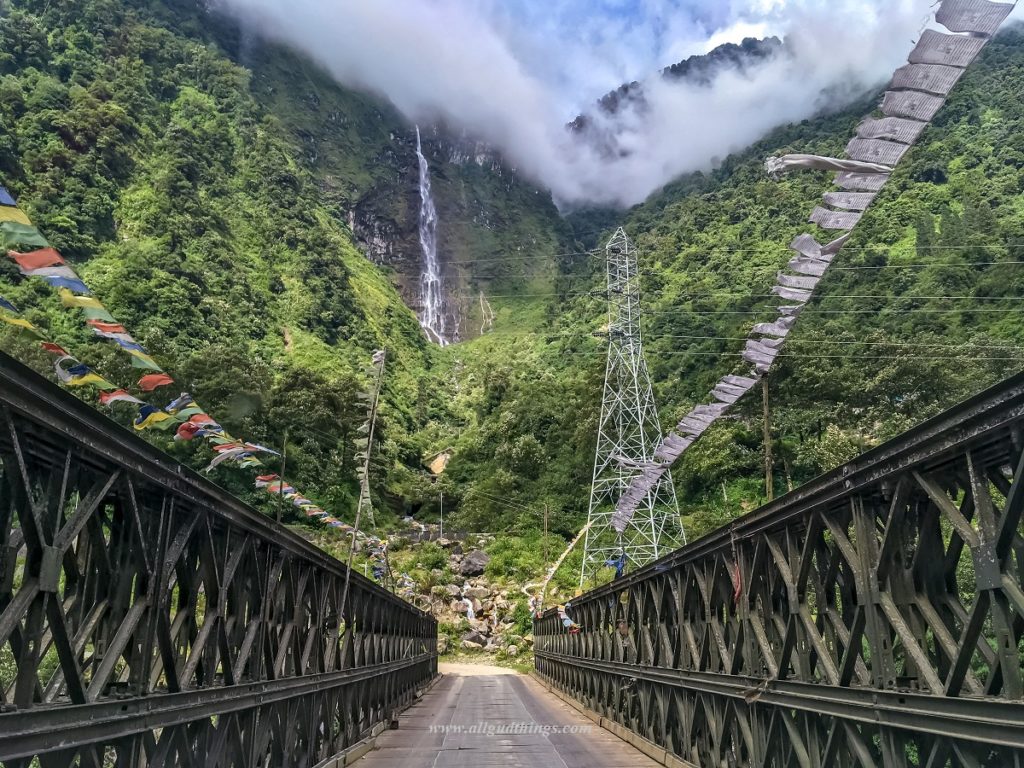 Accommodation and Meals in Lachen
We reached Lachen by 5:00 – 5:30 pm. It was raining continuously and the temperature had already dipped by several degrees. The driver took us immediately into Hotel Sinolchu (included in our package) and on arrival, the owner served us hot tea. We relaxed for some time and then left for a walk in the beautiful village.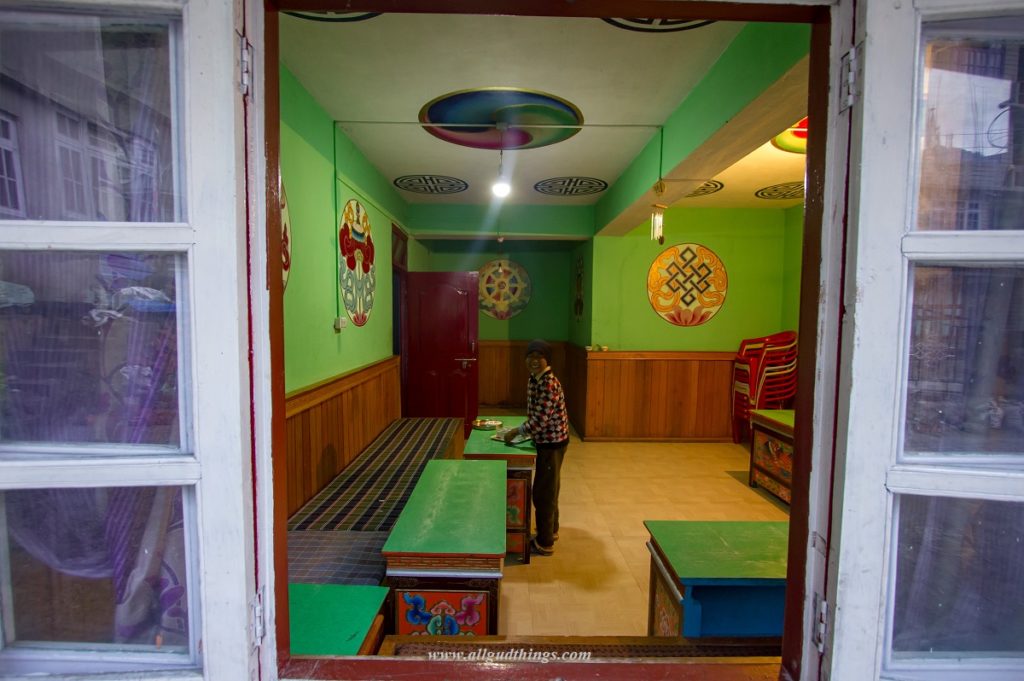 At Lachen, there are limited accommodation options. Although, lots of new good hotels are coming up but in offseason many are closed; so just expect the basic accommodation and meals. Basic accommodation means guest house with very limited facilities. Our hotel rooms were small, had two single beds, an attached washroom, and unpredictable lighting. Meals served too were quite basic and it included Rice, Dal, Veg, and Chapatti only. One or two shops in the evening were open and were serving hot Maggi, Thupka, and Momos.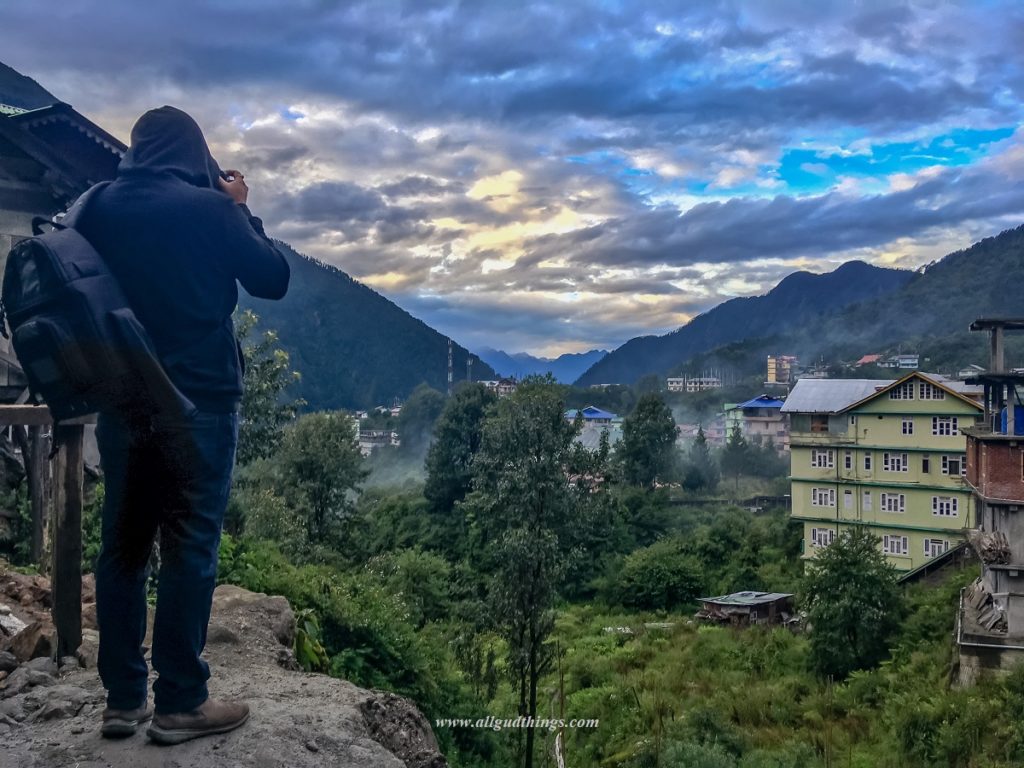 Day 6 – Drive to Gurudongamr Lake, Chopta Valley, Kala Pathar and night at Lachung
Lachen is the mid-point to the remotest and highest Gurudongmar Lake. From here the distance to Lake is just 67 Kilometers but it takes almost 5 hours to reach. So, start your day quite early at 4:30 am to reach Gurudongmar Lake by 9:00 – 9:30 am.
Route: Lachen – Thangu Valley – Gurudongmar Lake
The graveled road ahead Lachen turn into pebbly and muddy road with wide pot holes. Road becomes a single lane road and your driver will be driving at a speed of 10- 15 Kms/ hr. Just think that you will be off-roading for most of the time. Your driver will make a quick stop for a breakfast before reaching Thangu Check post. It will be too early for breakfast but we advise you to have something to avoid AMS (Altitude Mountain Sickness). After this, the road turns bumpier and green landscapes are taken over by barren mountains.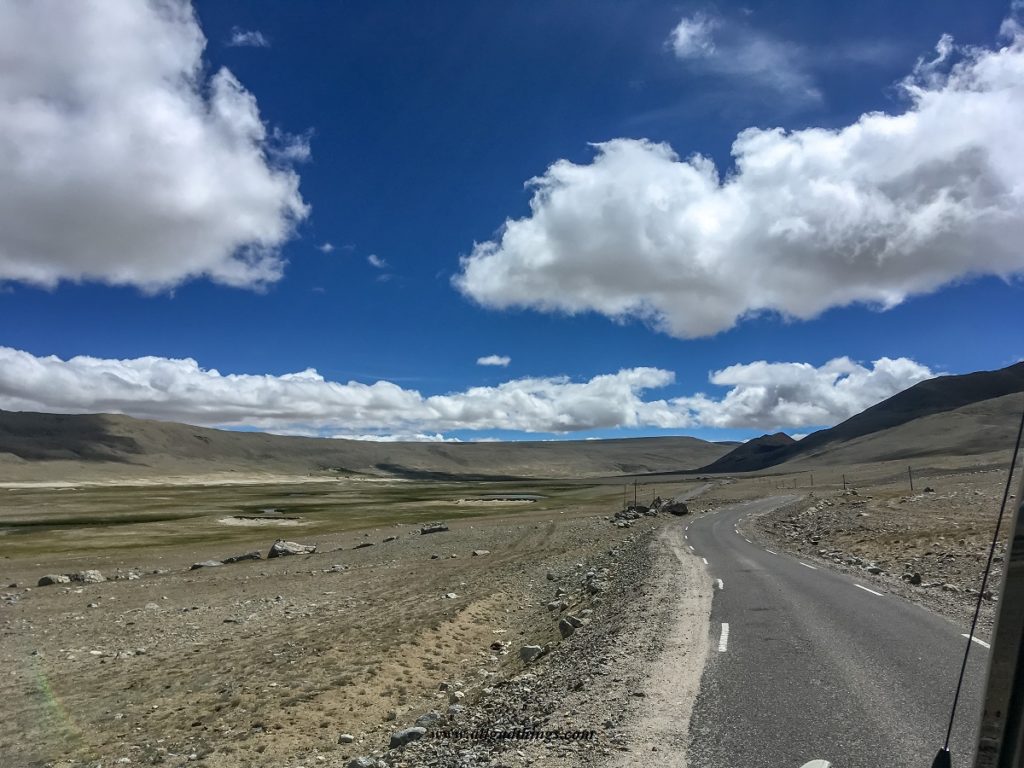 Further, the last checkpoint and settlement come at Giagong i.e. at 15,000th feet. you can use public convenience and enjoy soup or tea at the café. Just, 9 kilometers before the destination, roads turned smoother and well-constructed and you start seeing the snowcapped peaks. Landscapes around will keep you hypnotized throughout and in the next few minutes, you will be standing by the glistening blue Gurudongmar Lake. For the detailed experience please read the complete post on Gurudongmar Lake.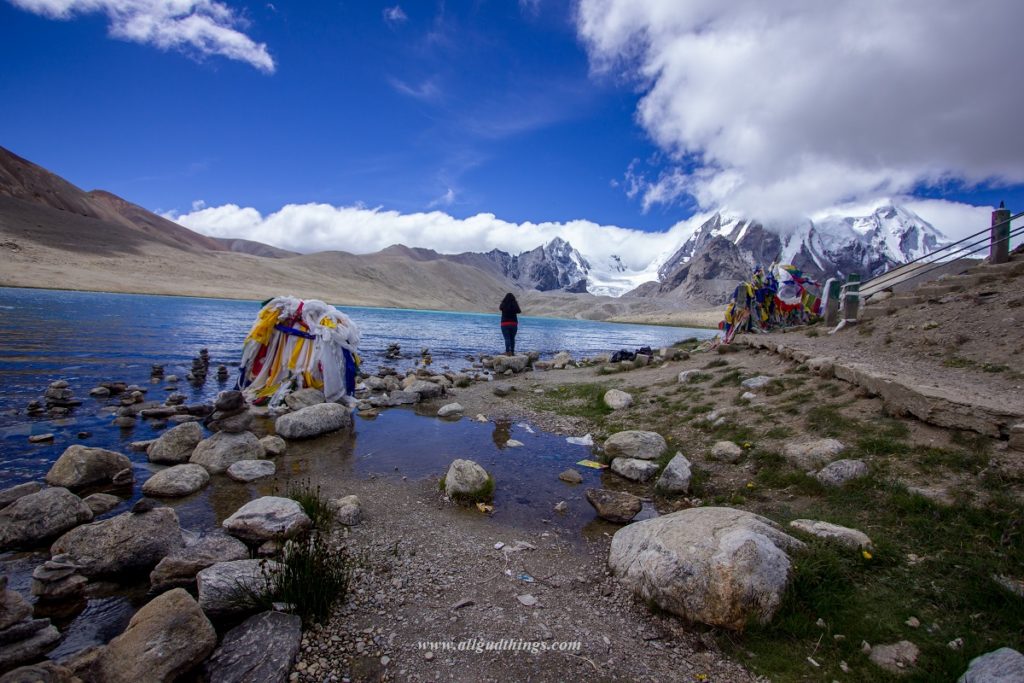 It was already 11:30 am. Our driver was shouting for us to come back as the wind and water speed has already increased but we were not ready. Anyways we had too and started our journey back.
On the way, we took a detour to Chopta Valley and Kala Pathar. The Chopta Valley, at 13,200 feet is just 2-3 detour from Thangu. It is a valley of green carpet and flowers and it left us completely stunned by its riots of colors. The valley is still unexplored but it looked like a heaven for the nature lovers.
From the valley keep ascending further on the pebbly road, crossing multiple waterfalls till 14,850 feet to see the snow-covered black cliffs known as Kala Patthar. It is a very close point at Indo- Tibet border and there is no human settlement here.
Kala Pathara is a new, less known tourist destination and is not included in the North Sikkim package. You need to pay your driver some extra money for this trip. Our driver asked us Rs. 2500/- per destination but we negotiated and paid him lump sum Rs. 4000/- extra. We left the place by 2:30 am and reached back Lachen by 4:00 pm.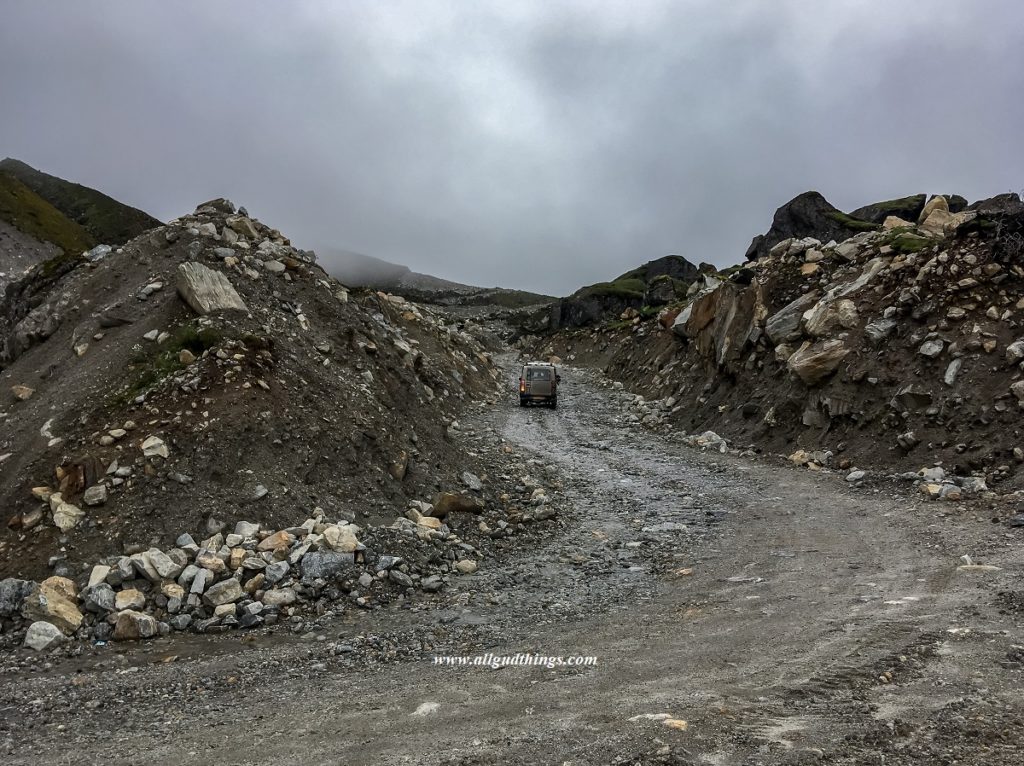 Quick lunch at Lachen and we further left for Lachung. It was already pouring and we were afraid of Landslides on the way. So, we just planned to cover the distance at the earliest without taking much stops. From Lachen, Lachung is just 47 Kilometers but it takes around 3 hours to reach.
Route: Lachen- Chungthang – Lachung
On the way, comes the Bhewma waterfall also known as Amitabh Bachchan Waterfall. Here water falls from a height of 275 meters, and it is known so because of the shooting of the movie Aankhen starring Amitabh Bachchan at this particular spot.
Accommodation and Meals in Lachung
We reached Lachung by 8:30 pm and checked in to our Hotel the Cliff View Residency, located a bit away from the main town. Quick hot water bath, followed by dinner and we were ready to sleep. The rain was still pouring and we were still literally about the journey ahead to Yumthang valley.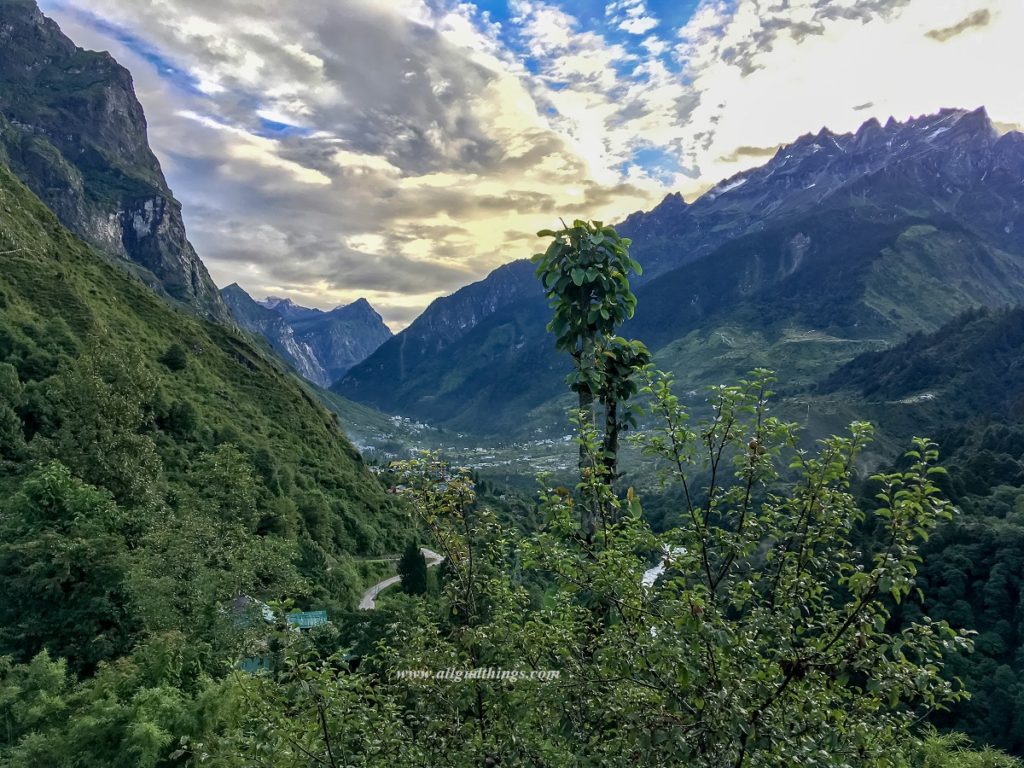 Our Hotel included in the package was very basic but had an excellent view. The room was clean, had a double bed and quilts with lots of mosquitoes. Dinner too was basic just like in Lachen and included the similar Dal, mixed Veg, Chapati, and Rice. So, we seriously advise you to inquire about the accommodation and meals with a tour operator before booking the North Sikkim Trip.
Day 7 – Drive to Yumthang Valley, Zero Point and Transfer back to Gangtok
Our day began at 6:00 am and by 7:00 am, we left for Yumthang valley, also known as the valley of flowers. In light, Lachung looked much bigger than Lachen and perfectly green with beautiful landscapes all around.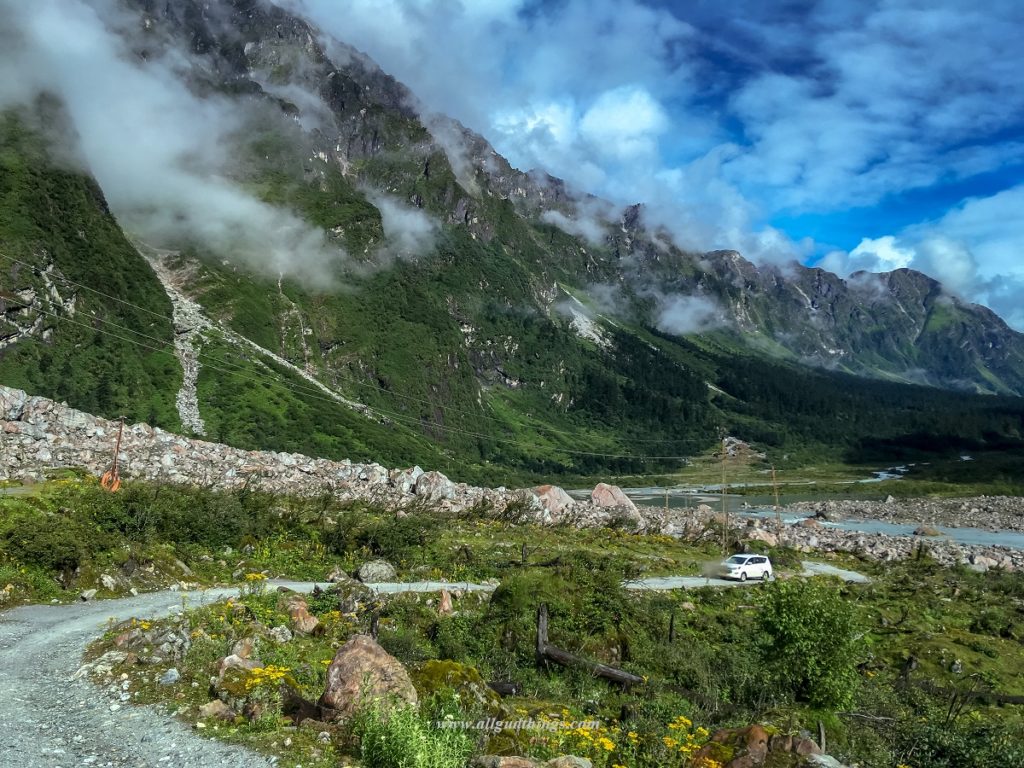 Route: Lachung – Yumthang- Zero Point
As we crossed Lachung, roads became narrower with a continuous ascent. Clouds were floating in between the Himalayas and last night rain had made everything looked cleaner and greener. At times there were no roads and we were just driving on the stones and water streams but we were completely hypnotized by the views around.
Finally, we entered the Shingba Rhododendron Sanctuary in the Yumthang valley, from a beautiful gate. The road was lined on both sides by the flowering plants and we could see the tributary of River Teesta, (Lachung Chu), flowing in between the valley. And then came a halt! We rushed out of the car to see what has happened. It was a massive landslide because of the last night rain and there Our fear came true. We waited for half an hour but there was no scope of getting it Cleared.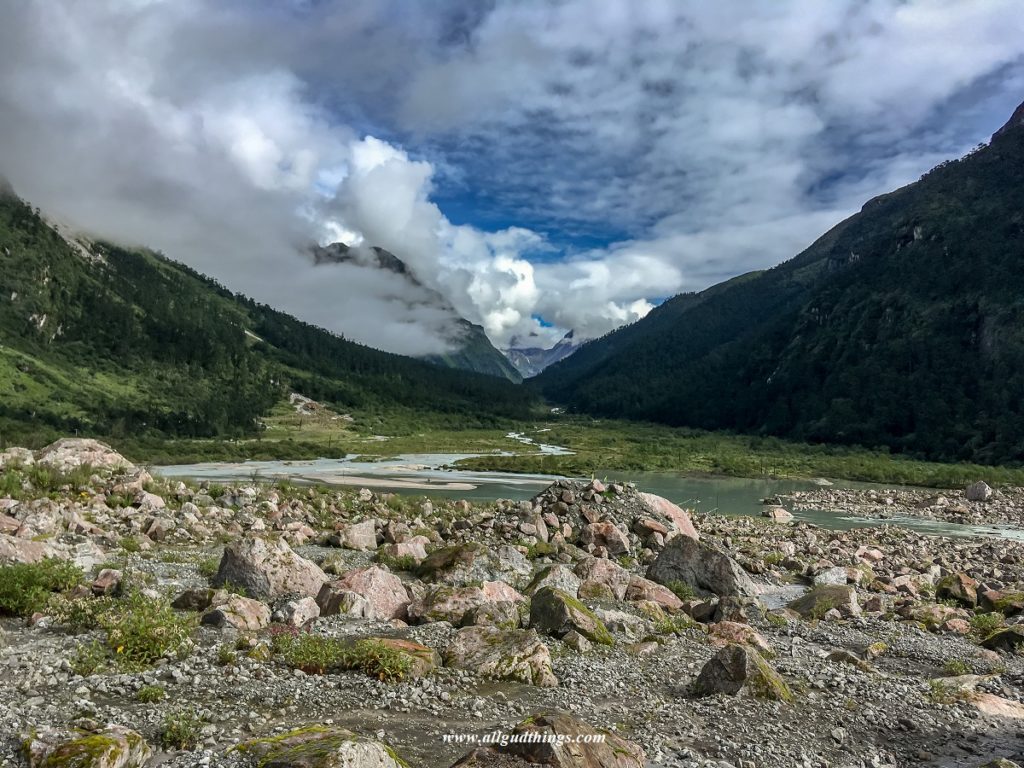 From there we took a U-turn and seeing our disappointment our driver took us to another place Katao, situated at 13,500 feet along the Indo- China Border. Katao too offers the panoramic view of Himalayan ranges and is known as the rival of Yumthang Valley in beauty. Just like Sonamarg in Jammu & Kashmir, it is also known as Switzerland of India.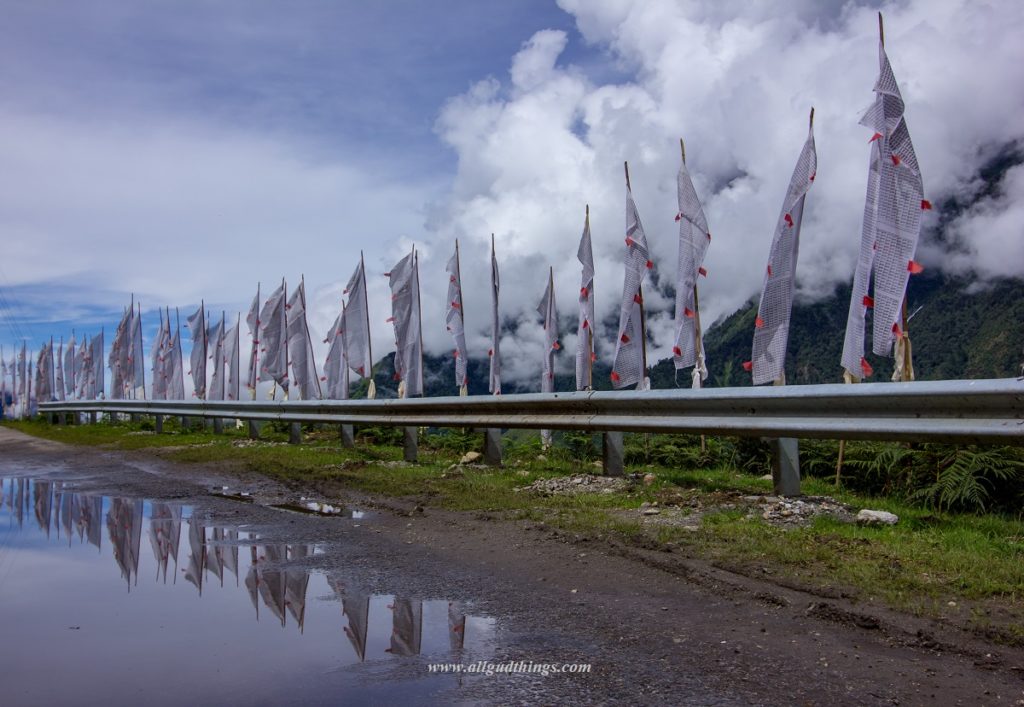 We spent some good time there and started our journey back to Gangtok. Fully exhausted, we reached Gangtok back by 6:00 pm.
Day 8 – Drive to West Sikkim and Back to Gangtok
We started our day in a relaxed manner, with a good breakfast and left in Zoomcar to reach Pelling town, located in West Sikkim. The plan was to chill for the remaining days in West Sikkim and then back to Gangtok but destiny had planned some other surprise for us.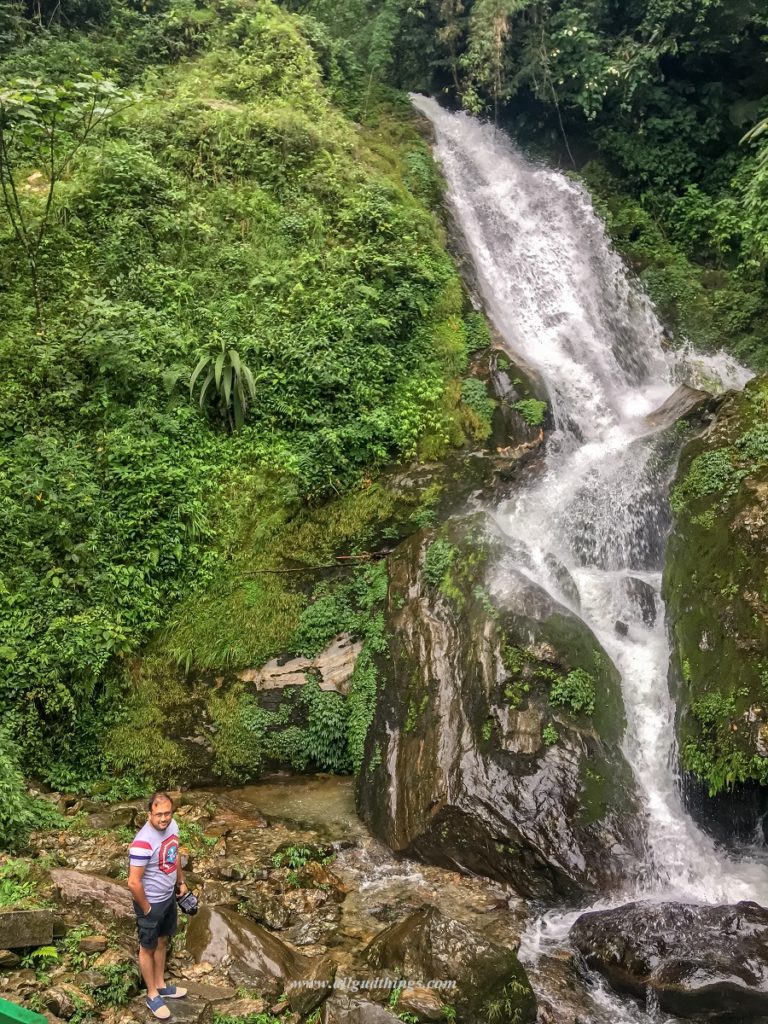 We started our journey seeing Google Maps and instead of going back to Singtam, we planned to take the other scenic route; crossing east and South Sikkim to reach West Sikkim i.e – Gangtok – Bakthang Waterfall- Samdong- Rangang- Ravangla . The route was extremely scenic with multiple detours and waterfalls. But all that starts well doesn't end well too. After driving for 6 hours, we couldn't cover 80 Kilometers. And just 10 Kilometers before Ravangla, there happened a massive Landslide. So, left with no other option we had to take a detour to reach Singtam and back to the base, Gangtok.
Day 9 – Explore East Sikkim and Surroundings
Gangtok lies in East Sikkim and left with just a day in hand we thought to explore the surrounding areas only. The area on our mind was Zuluk but it too needed a permit and could be explored with the local operators only. So, we gave up on it and made a visit to the Rumtek Monastery and Karma Shri Nalanda Institute.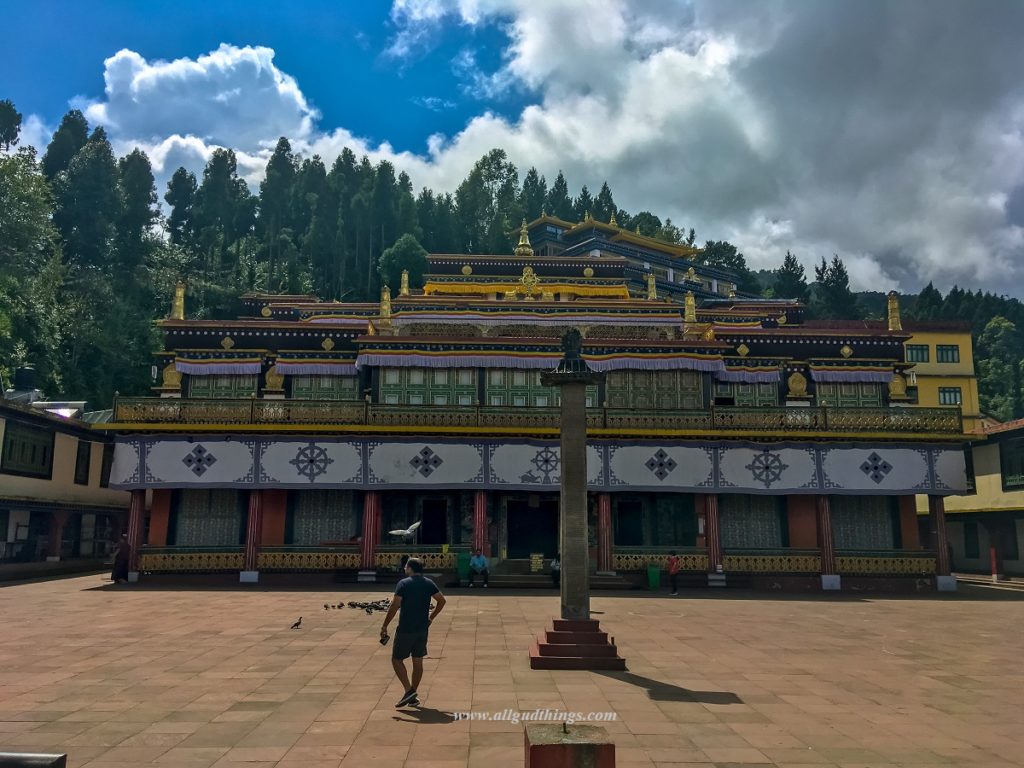 Rumtek Monastery, one of the largest monasteries in Sikkim is located on the hilltop and faces the Gangtok city. Many sacred objects are housed within the complex, and one of the most magnificent is the Golden Stupa, which contains the precious relics of His Holiness the Sixteenth Karmapa. Just opposite to it is the Karma Shri Nalanda Institute, for higher Buddhist studies.
From there we drove, further in East Sikkim, to soak our eyes with some more gorgeous views and ended our day by doing restaurant and café hopping.
Day 10 – Drive to Siliguri to hand over Zoomcar, Transfer to Bagdogra Airport and Back to Delhi
Even after spending enough time in Sikkim, we were not ready to leave and we are totally in LOVE with the state.
Anyways, we left around 9:00am. Distance from Gangtok to Siliguri is just 115 Kilometers and expected time to reach was 4:30 hrs. But we took a margin of 2 hours, to handover over Zoomcar because of the bad roads, landslides and unexpected detours in Sikkim. But unexpectedly reached within the time span, handed Zoomcar at Siliguri office in 15-20 without any damage and took a flight back to Delhi.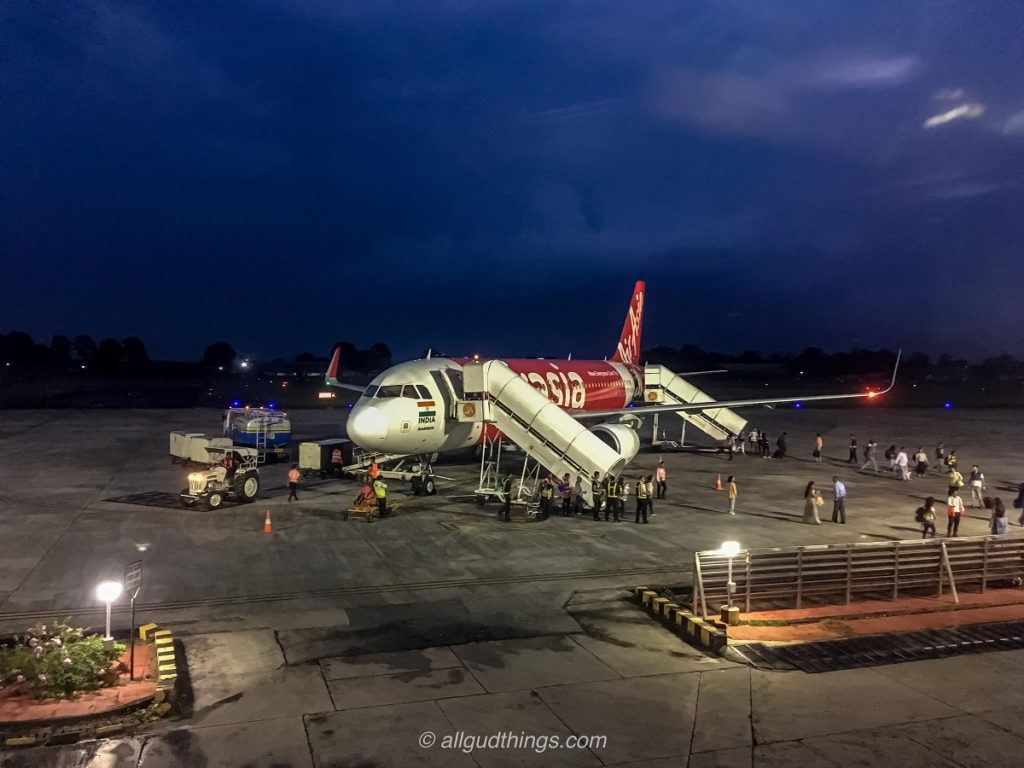 Some Tips for Darjeeling Sikkim Tour
The closest airport is Bagdogra in West Bengal and it takes around 5 hours to reach from there to Gangtok. However, the new airport in Sikkim has opened this October 4, and this will certainly make it easier for travelers who plan to visit the city. It's located, about 33 km from Gangtok so travel to Gangtok will come down from 5 hours to just one.
If you are traveling in Monsoons i.e. July- August expect a lot of change in plans due to landslides, excessive rain and detours whereas in season time there are long queues
Roads are really bad in Sikkim, so the traveling time can go hours beyond the expected reach time
Driving a Zoomcar in the state was fun and locals didn't create any problem for us, except a big stare. All we hear about the locals creating a problem for self-drive vehicles is just a rumor
One cannot drive his own vehicle or take a Zoomcar to the restricted areas like North Sikkim, and East Sikkim
Sikkim is not just a Buddhist state. Most of the people are Hindus and they follow Buddhism
Smoking is banned in public and plastic too. You might just get penalized for throwing the wrappers anywhere on the road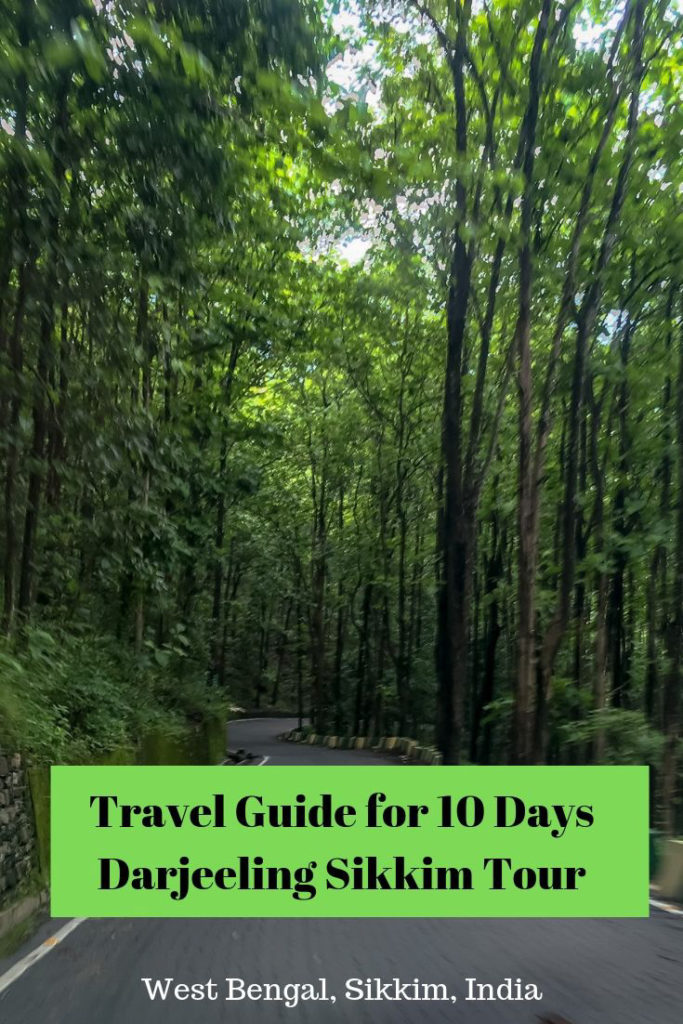 So, during our Darjeeling Sikkim tour, we tasted Darjeeling and all the districts of Sikkim but missed reaching many destinations too due to excess of rains and landslides. We saw a lush green beautiful Sikkim, with almost Zero tourists. Overall, it is a trip to remember forever.
If you still have any questions for us, leave in the comments. We will be happy to answer them.