Some experiences stay with you even after you come back home. The sky turning colorful and then fading shades, the scintillating lights in the valley, the cool breeze and that silence at night, well defines our feelings for this heaven – Chakrata in Uttarakhand.
The clouds were roaring and we could see lightning making patterns, MET department had forecasted storm and heavy rainfall alert in Uttarakhand. We were bit anxious to travel to the upper Himalayas but not to the lower ones. To satisfy the arisen wanderlust; we planned to make a weekend trip to the offbeat unexplored gem Chakrata in Uttarakhand.
Chakrata
Chakrata, a cantonment lies at an elevation of 7500 feet in the Garhwal Himalayas in Dehradun district. The hill station lies approximately 89 kilometers from Dehradun city and 323 kilometers from Delhi. It was developed by British rulers as a summer retreat for the high executives, exactly like all other cantonments of India.
%CODE1%
Historically, Chakrata falls in Jaunsar – Bawar region where Jaunsar refer to the lower part of valleys and Bawar refers to the upper snow clad region. The region is enclosed by River Yamuna in the east;  River Tons in the west; Himachal  Pradesh and Uttarkashi in the North and Dehradun in the South. The habitats of this area call themselves Jaunsaris and trace their origin back to epic Mahabharata.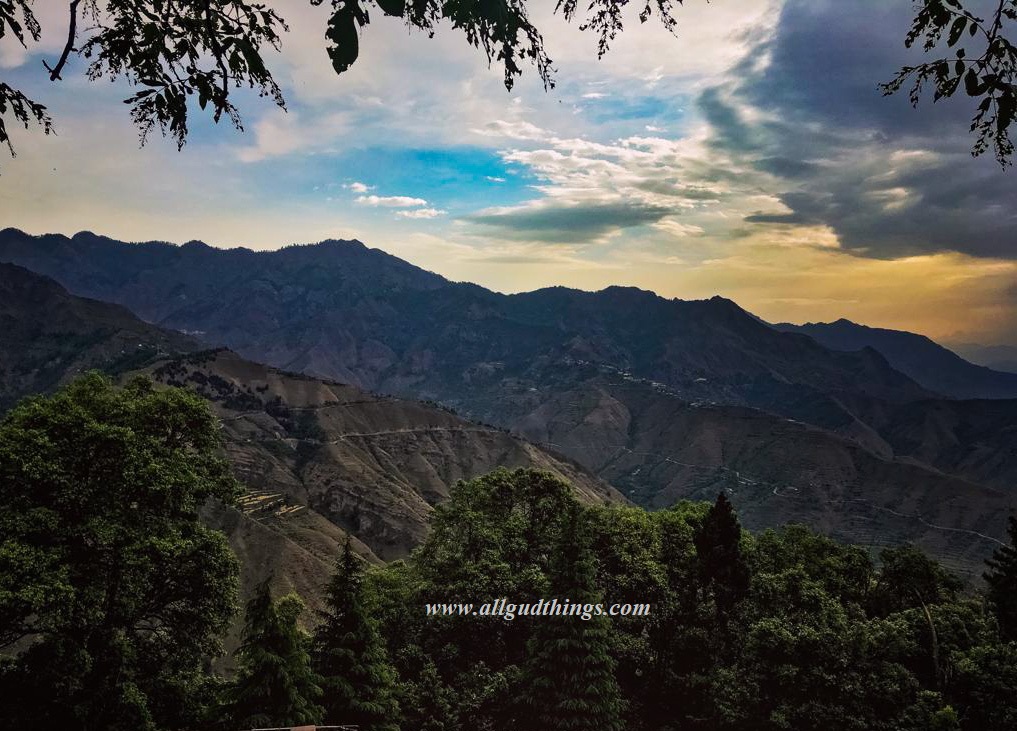 The green town Chakrata has a population of 5000 and is completely circumscribed by deodar, pine and spruce trees making it hardly visible from outside. The hill town has few well spread beautiful homes with simple smiling Pahadi people, who can leave you smiling too with the experiences to cherish forever.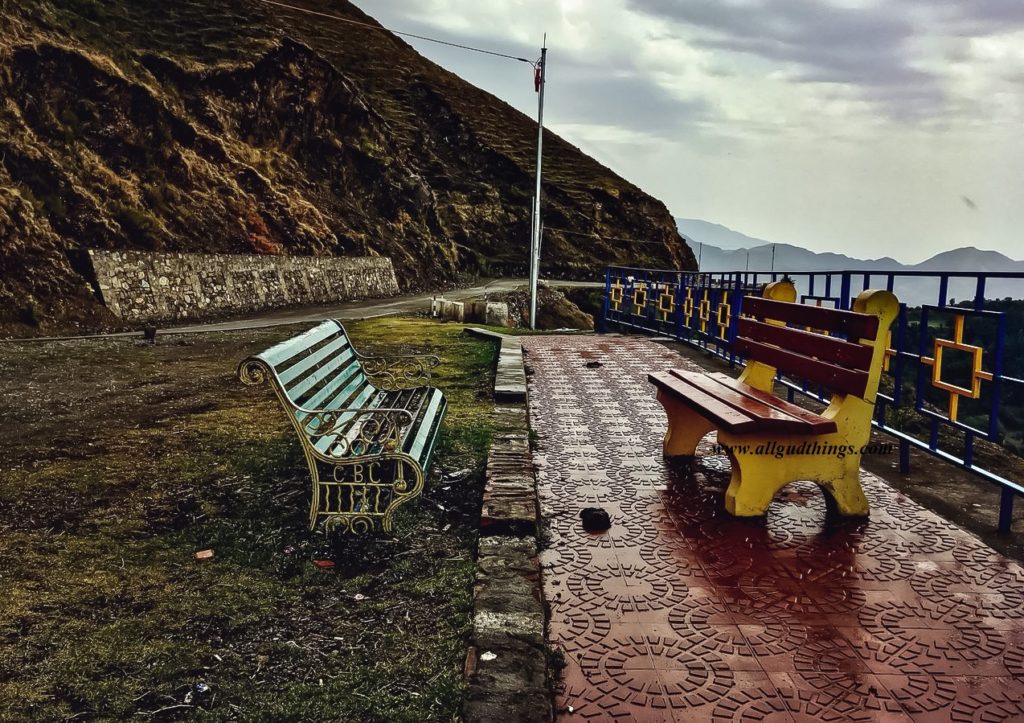 Chakrata is an access restricted military cantonment. It serves as the permanent garrison of elite Special Frontier Force (Est. 22), the only ethnic Tibetan unit of Indian Army, raised after Sino – Indian War of 1962.
Also Read: Mukteshwar- The cocktail of calmness and serenity
Attractions of Chakrata
The secluded hill town Chakrata apparently looks quite green, shadowed and silent but it offers quaintest experiences to its travelers and tourists.  The place has some major attractions, which should be on your list too for adrenaline rush.
%CODE2%
Tiger Fall
The 312 feet high fall lies completely hidden among the mountains and can be sighted from above just as a normal stream. The waterfall can be reached via trekking 5 kilometers through the oak and rhododendron trees or by car till one point and then walking for almost 1.5 kilometer. The charges for taking vehicle down are mere Rs 30 per person.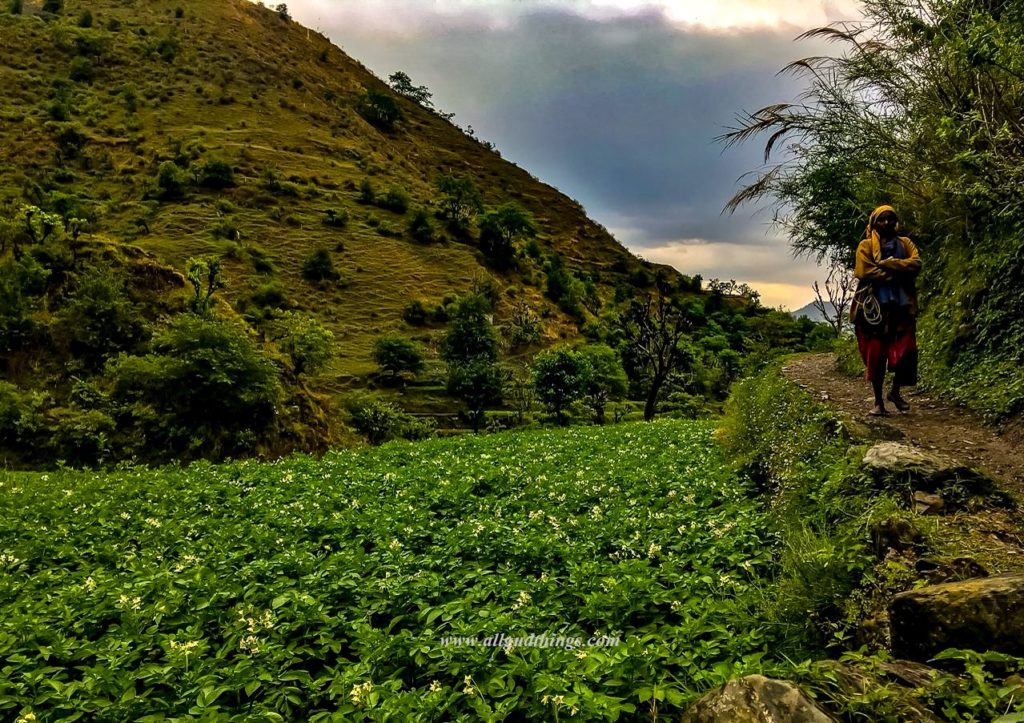 The fall looks mysterious and leaves one spell bounded. There are only 2-3 shacks nearby so the place is quite clean and not much commercialized as compared to the other falls. The fall is believed to make roaring nose like Tiger after plunging down into a small pond, hence named as Tiger Fall.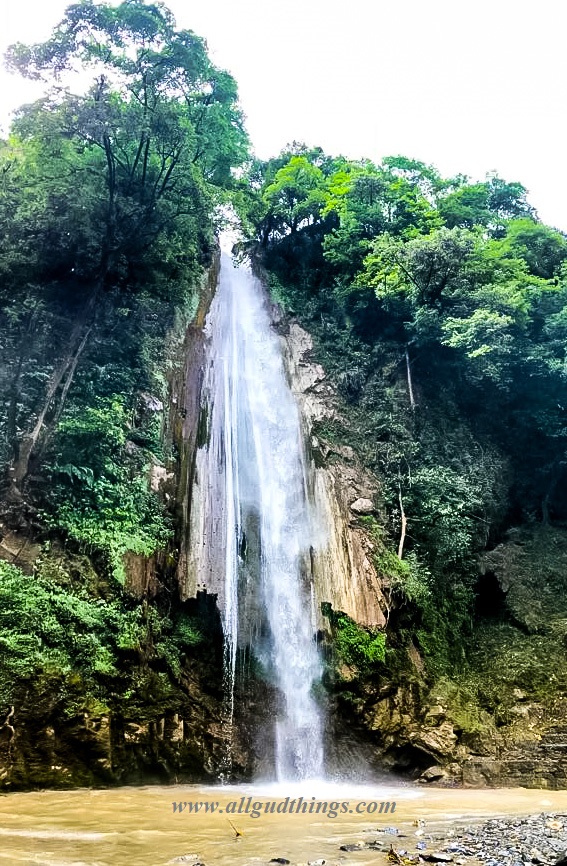 Note: The trail as well roads leading to the fall is quite narrow and can get quite slippery after rains. So, be really careful while driving as well walking.
Also Read: Bhalu Gaad Waterfall
Deoban
Deoban is formed from two words – Deo meaning Deodar and Ban meaning forests. So, it is a thick Deodar forest area at 10,000 feet, 18 kilometers away from Chakrata. The place is a natures paradise with unprecedented beauty and a heaven for adventure junkies.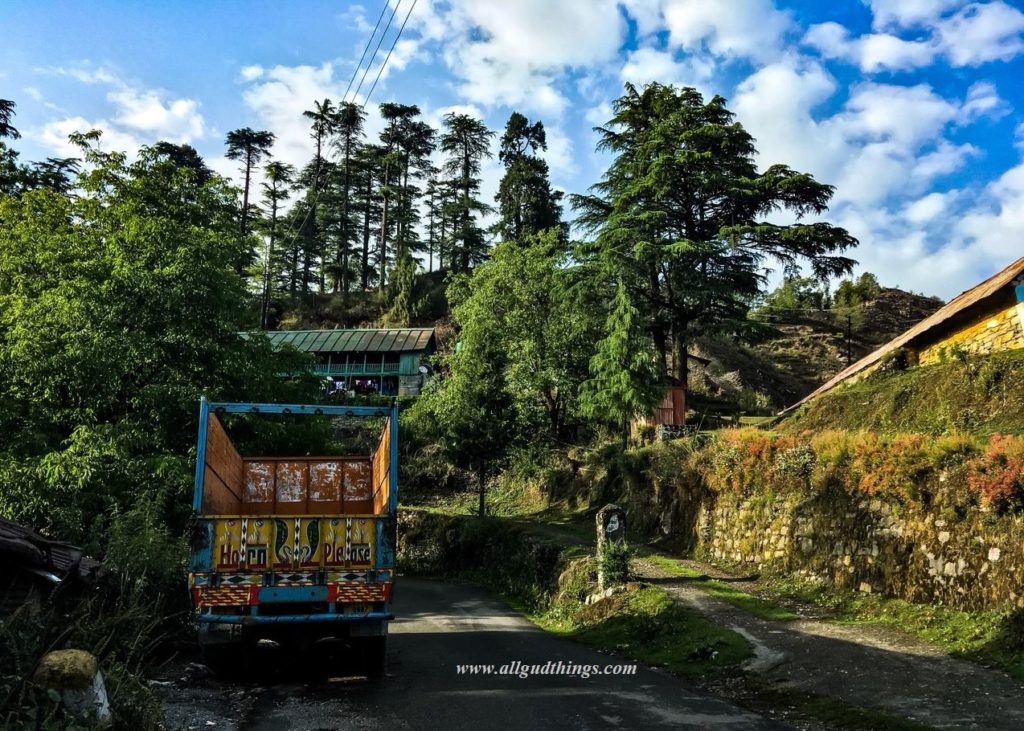 From Chakrata Toll barrier (Entry Fee: Rs 160/-), drive till Forest Guest house.  Park your vehicle outside and walk to the Vyas Shikhar point, to get the panoramic view of Himalayas. Unfortunately, we could not get the expected views, because of heavy clouds, still it was a drive to remember. The Vyas Shikhar too has an interesting history. It is believed that Sage Ved Vyas wrote the Hindu epic "Mahabharata" at this place.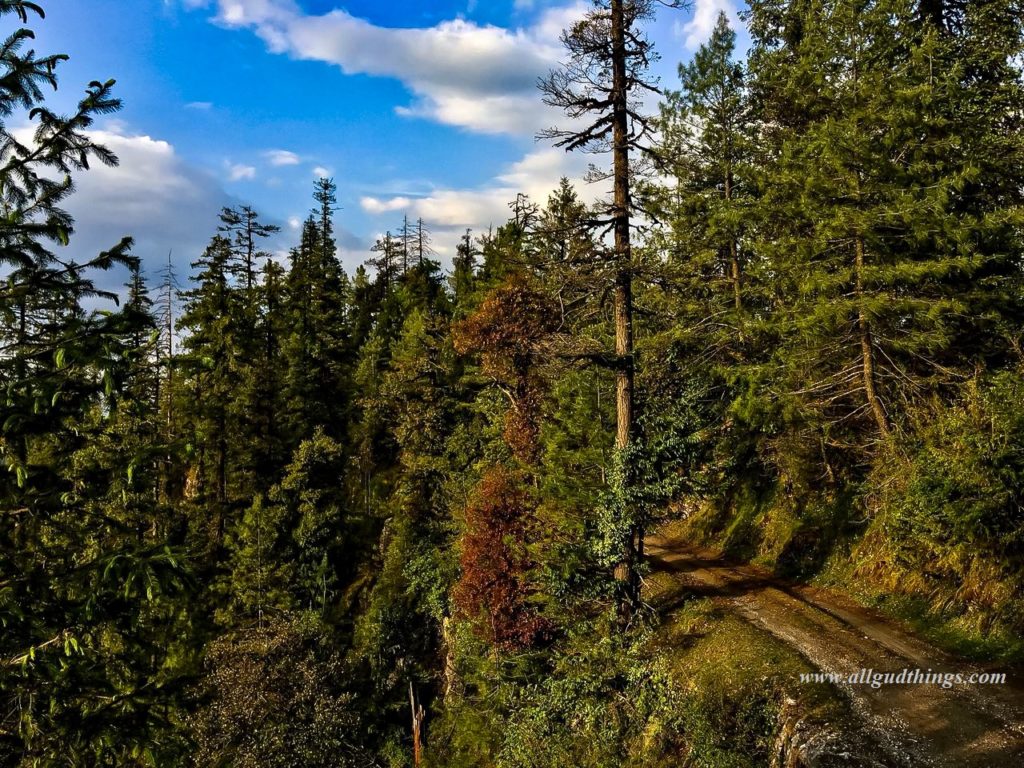 Deoban is a paradise for bird watchers. Make sure to turn back by 6 pm as the place gets pitch dark and looks haunted after that.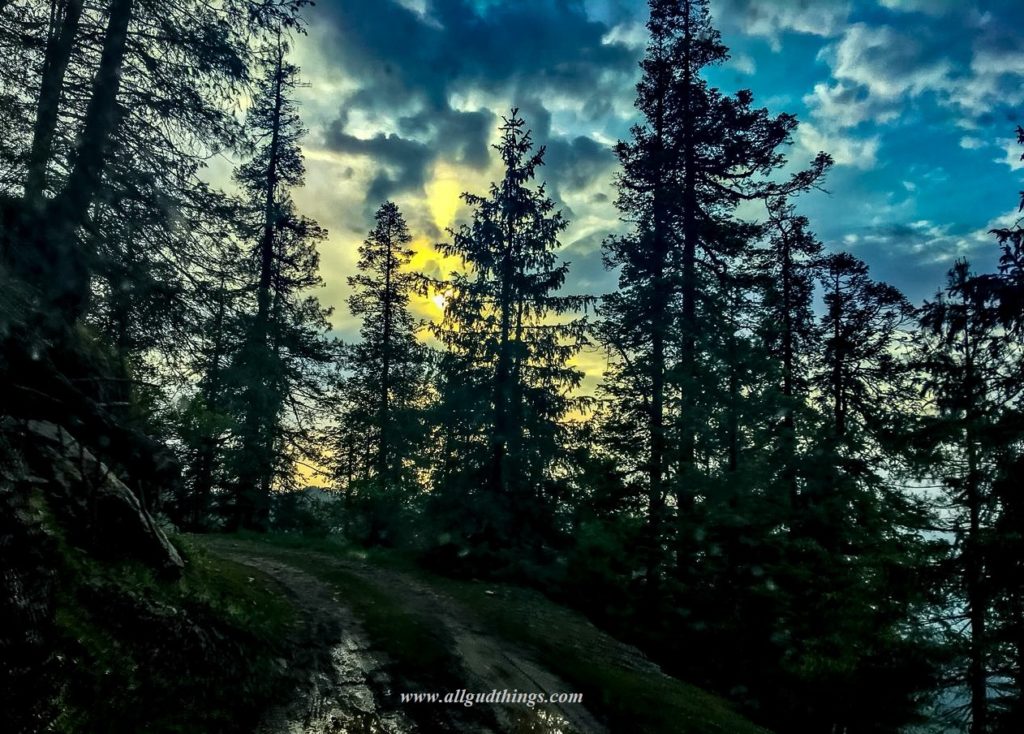 Note: The road to Deoban is quite narrow, steep and unraveled. Expect lot of traffic jam by cows, buffalo, and sheep. After rains, the roads get too slushy, so drive with full concentration and be really slow.
Also Read: Binsar
%CODE1%
Chilmiri Point
The Chilmiri point is a wide, green plateau and locally famous as the sunset point. It lies 4 kilometers from the Chakrata market. The road to the point is steep but well graveled. After reaching meadows, further a steep road goes up towards the canopies and prayer flags. Do walk or drive till there to get one of the best views of the valleys.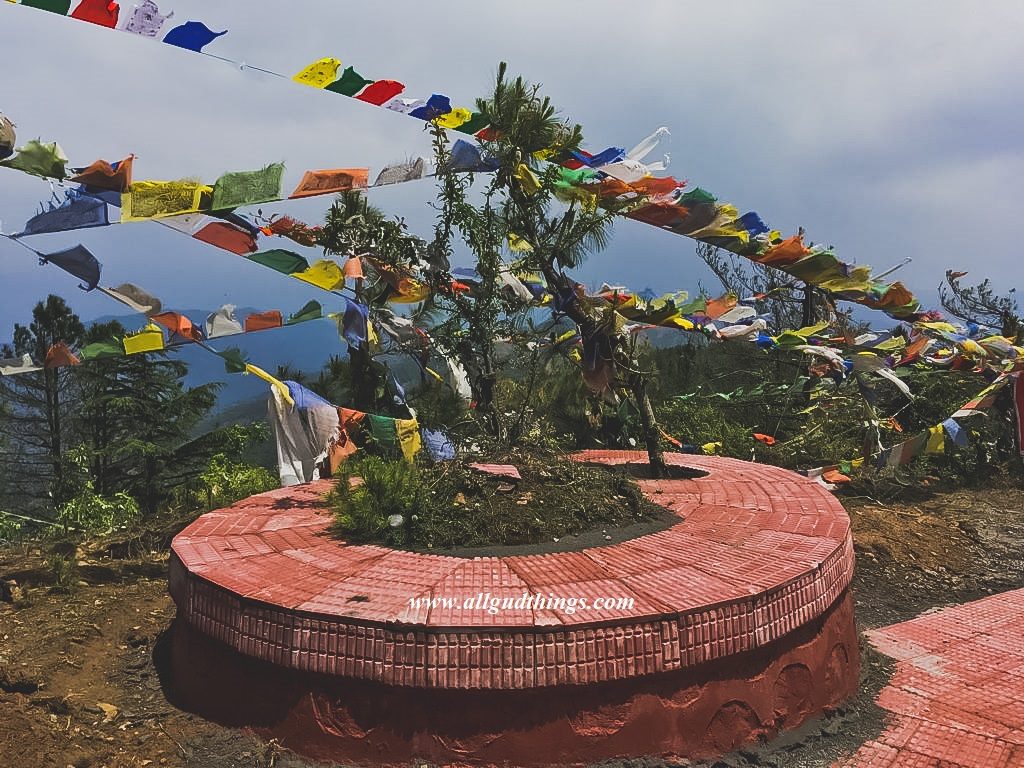 Kanasar
Kanasar, another Deodar forest near Chakrata is rated as Asia's best Deodar forest. It lies 25 kilometers from Chakrata market on Chakrata – Tuini Road.  The meadows here are famous picnic spot. The place houses Asia's oldest, biggest and largest deodar trees. One of them is claimed to be with a diameter of 6.5 meters.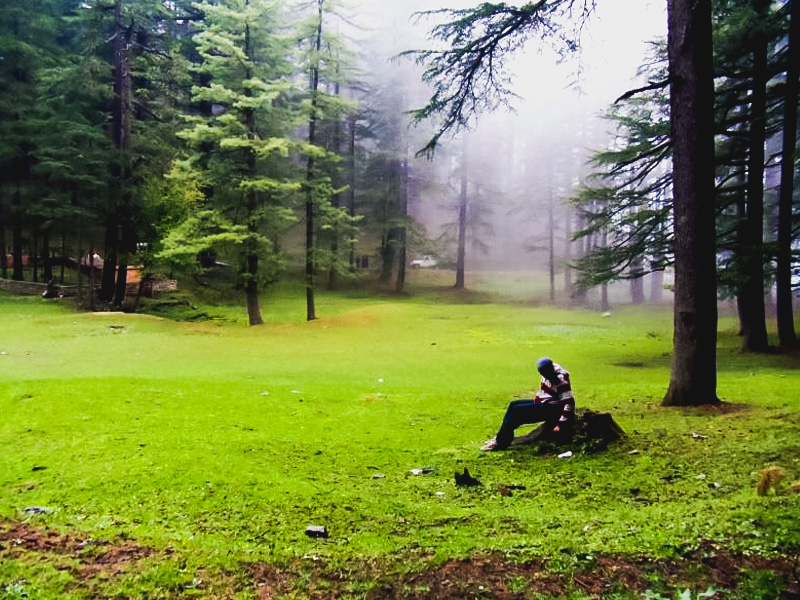 The proud Kanasar temple lies in between the meadows and just nearby lies the Forest Rest House at an elevation of 2166 meters. The Forest Rest House can be booked prior visit and the place gives the mesmerizing and astounding views of thick green woods. So, Kanasar is a delightful place for all camping enthusiasts, trekkers and tourists.
Note: The roads to Kanasar is completely an off road drive. There are mud roads with lots of pot holes.
Budher Caves
The Budher caves lie at an altitude 2738 meters; at a distance of 30 kilometers from Chakrata. These stalactite and stalagmite caves are also known as Miola Caves as they were discovered by German Explorer named Miola. Mythologically, the caves are believed to be built by Pandavas and they extend up to 150 kilometers in length.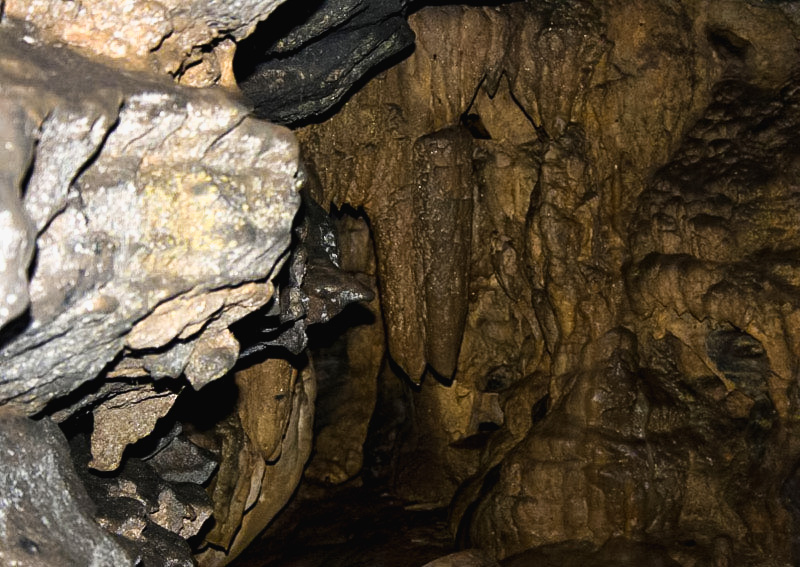 The caves can be reached by driving till Budher Forest Rest House and then trekking further for 2.5 – 3 kilometer till Moila Top. The trail to cave is really narrow but equally breathtaking. The entrance to the Budher cave is surrounded by the beautiful green meadow. Just like Kanasar there is an ancient Temple here.
Note: The route inside the caves is really complex and tedious, so don't attempt them without a guide.
Apart from these, there are other attractions nearby like Mundali Meadows, Kimona falls, Lokhandi, Ram Taal, Kalsi, Lakhamandal etc.
Also read: Harsil – The virgin village of Uttarakhand
How to reach Chakrata
Chakrata can be reached from Delhi by car, bus, train or cab. The nearest airport and railway station is at Dehradun. From there one can hire cab or take a bus to reach Chakrata.
Acc. to AllGudThings, the best way is to take a self-drive road trip. There are two routes and we opted for route 1 because it is a highway and to avoid heavy traffic at Meerut and Saharanpur.
Route 1: Delhi – Panipat –Karnal – Yamunagar – Ponta Sahib- Chakrataa
Route 2: Delhi – Ghaziabad – Meerut – Saharanpur –Dakpathar – Chakrataa
Total Time taken to reach: 8 -9 hours with 1-2 stops
Condition of Roads: Excellent, fully graveled highway roads. The steep roads start only after Ponta Sahib
%CODE2%
Best Season to Visit Chakrata
Chakrata can be visited throughout the year except few areas like Deoban which gets cuts off by road in winters because of heavy snowfall. Rest, the town has pleasant temperatures during summers and freezing temperatures during winters despite being at lower Himalayas.
Summers –March to June and have temperature between 10 -30 degree Celsius
Monsoons -July to September and roads become highly slippery
Autumns– October to November
Winters – December to February and temperature lies between -5 to 15 degree Celsius
Accommodation
There are limited stay options in Chakrata. We could find only 4 hotels – Hotel snow view, Hotel snow valley, Himalayan Paradise and Uttarayan. The Himalayan Paradise is the most famous one and it lies around 7 kilometers from city. We stayed at Hotel Snow Valley which is situated at a perfect location, bit away from the city but still quite accessible. After staying we found that hotel snow view and valley was one property earlier and now is divided into two.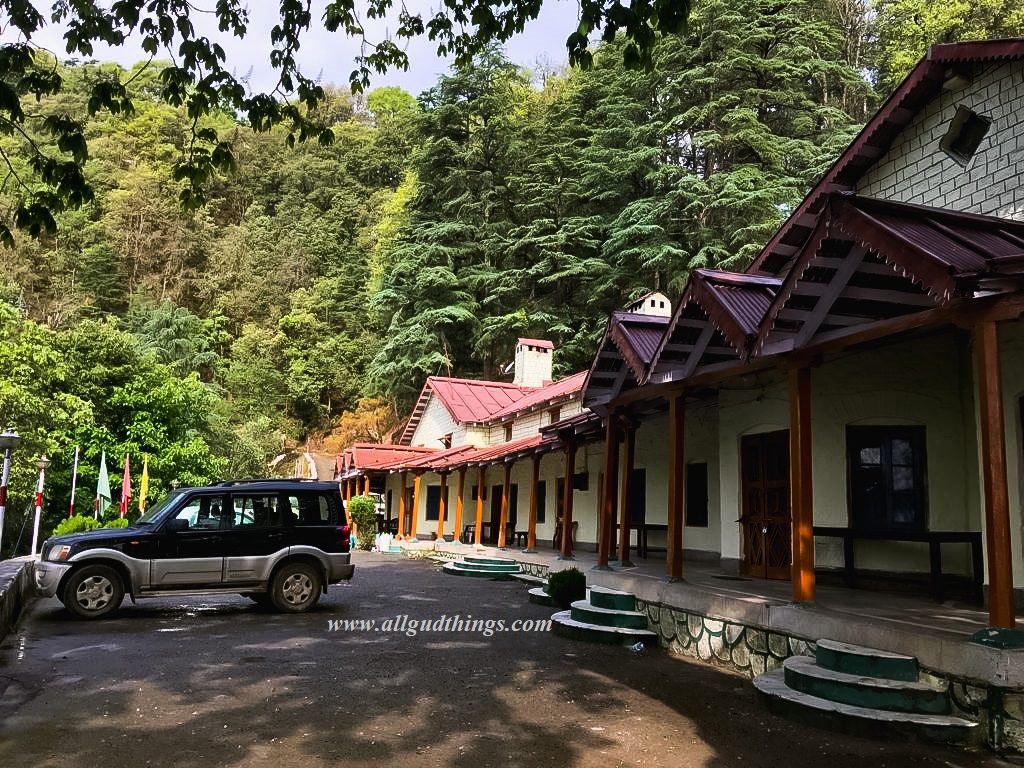 The Hotel Snow Valley has descent rooms with attached washrooms and some of them offers the perfect valley views. Food tastes exactly like home food. So, do enjoy some sitting in the open; admiring mountains and greens.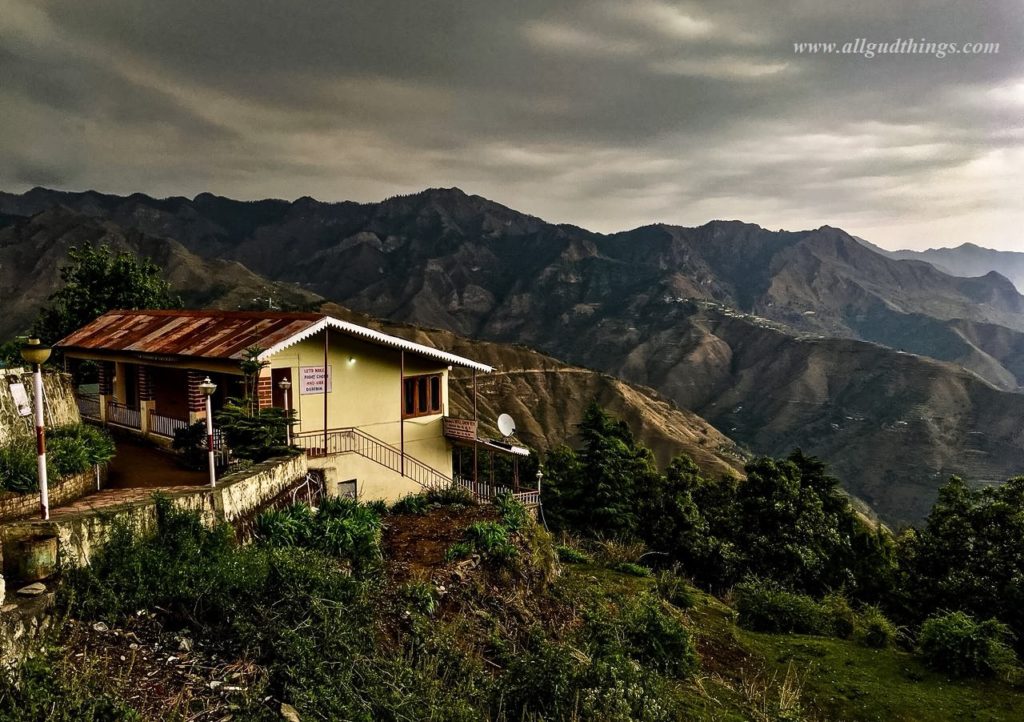 Also Read: The valley view Homestay, Ranikhet
Food
There are no cafes or big restaurants in the cantonment town. The only place to relish complete meal is Sher-e –Punjab Hotel in Sadar Bazar, which opens till 10:00 pm. Also, try one of the best Momo's at Chandna's food joint.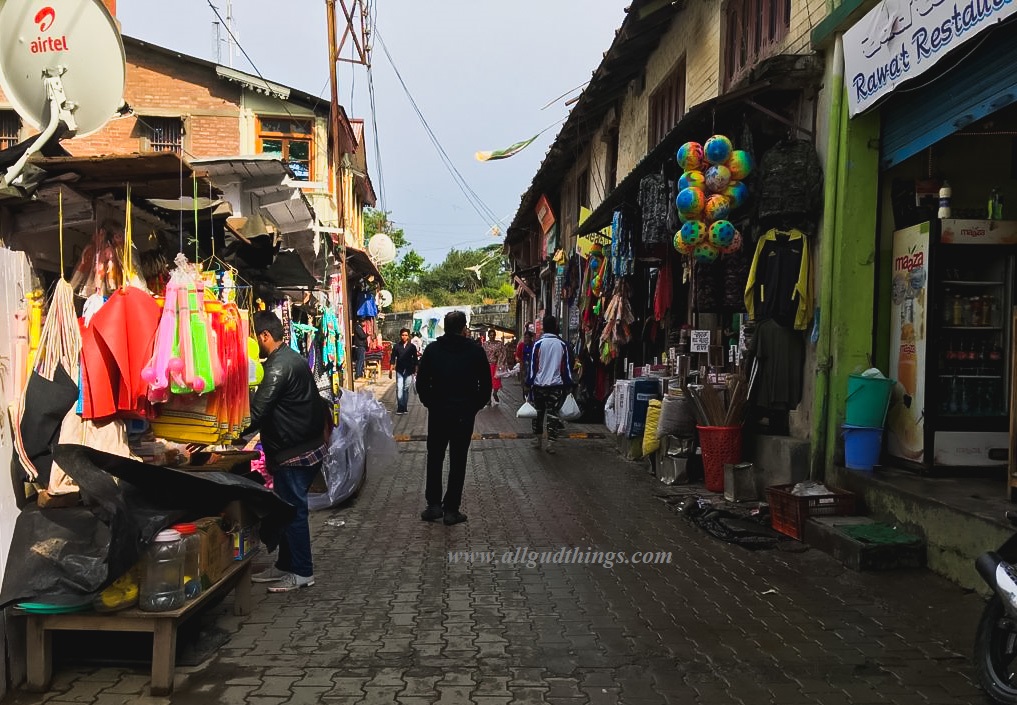 Important Points
-Chakrata is a cantonment area, so obey the rules and regulations
-Drive carefully as the roads are narrow and get highly slippery after rains
-Do remember to carry some woolens in summers too as the temperature changes here drastically
-There are limited food and stay options in Chakrata
-For staying in Forest Guest House, make the reservation prior your visit. There is no scope of reservation on the spot
-There is no petrol pump in Chakrata. So, get your vehicle fueled up at Vikasnagar
-There are plenty of ATM's in the market, so don't worry about cash
-All mobiles networks work here except at few places, where you get only 2G connection
-Do not litter anywhere in the mountains and do get back your trash
 Overall, Chakrata is a perfect weekend getaway for those who are in search of peace and want to experience the serenity of nature, away from city's hustle bustle.
Related Post
Badrinath Dham and Mana Village