Have you ever lost or accidentally deleted your travel Photos and videos and then struggled to recover them on your own? We are sure, you might have but data recovery is not just to recover it via a software application. There are chances of data getting tampered or lost and the third party software isn't that trustable too. So, data recovery is much beyond that. And recently we have found a certified software i.e. Stellar Photo Recovery part of Stellar Data Recovery, that has made the process much easier in a trustable way.
About Stellar Data Recovery Company
The Stellar Data Recovery Company (ISO 27001 & ISO 9001) is a certified organization which specializes in data recovery, data erasure, data migration and data repairs for Photos and Videos. The company has certified Class 100 Clean Room Lab where the real magic happens.
The software is efficient of recovering or repairing data such as photos, videos, files and other data that has been deleted accidentally or by errors and virus attacks. It can also repair corrupt files, other data, photos, and videos. The software displays a preview of previously deleted or corrupted data which then can be recovered via the ​Stellar Data Recovery software​.
Benefits for customers​
1. Masters in Data Recovery
The Stellar Data Recovery Company has over 25 Years of Data Care Leadership, over 3 Million happy customers in 190 countries and more than 15 offices across India. They do more than 50,000 data recovery service jobs every year. So, they can be trusted partners for data recovery.
2. ISO 27001 Certified
The Stellar company is ISO 27001 certified which means you have assured Data Privacy.
We all know, Data is very vital for everyone – be it consumer or businesses and with the growing Internet usage protecting data is becoming extremely difficult. Moreover, the data can get corrupted anytime anywhere due to a virus, malware attacks, power cuts, and natural calamity. For example – the WannaCry ransomware attack, Kerala floods, and other problems make it hard to keep the data stable and sound.
So, during all these times, the Stellar Data Recovery software and it's 100 Clean Room labs play an important role in saving and recovering the data. First, let's take a look at this Room lab and its significance in the data recovery process.
Also Check: Monsoon road trip in hills
Stellar Class 100 Clean Room Details
The Class 100 Clean Room has controlled (temperature, pressure, humidity) environment with very few dust particles (less than 100 dust particles of size 0.5 microns), pollutants, chemical vapors, micropollutants, airborne microbes, etc. It also has a High-Efficiency Particulate Air(HEPA) filter installed to trap all particles of 0.3 microns' size, to ensure a perfect and clean data recovery process. So, it is a clean Room lab for all types of hardware openings such as hard drives, hard disks, pen drives, solid state drives and other physical data storing device.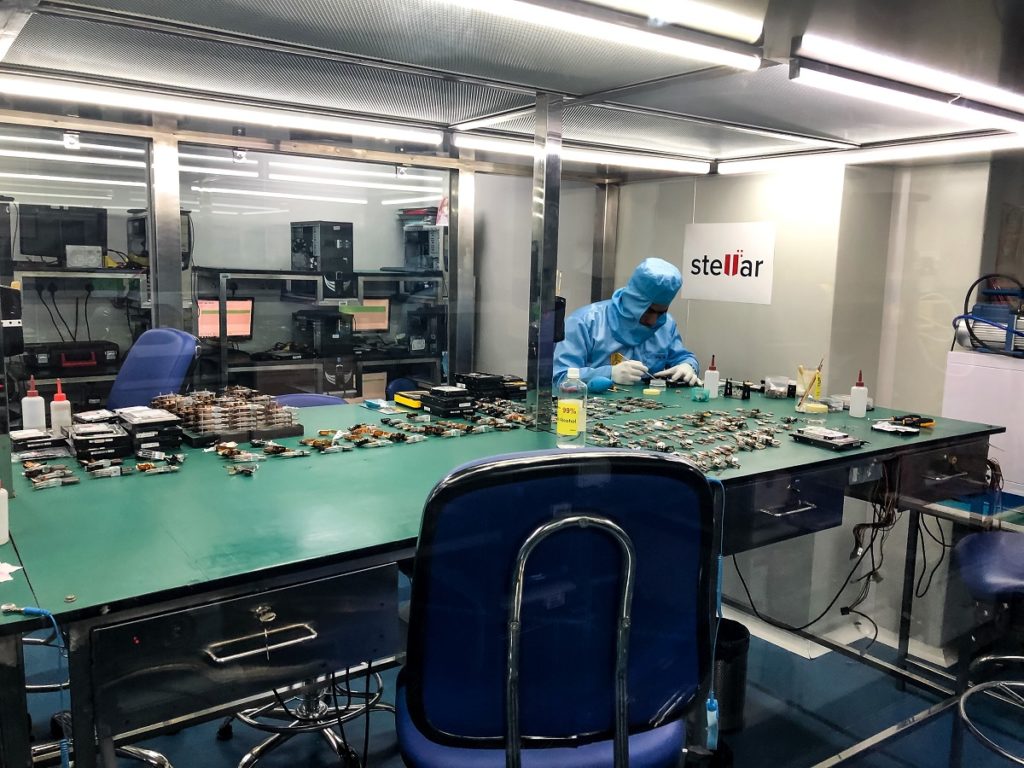 Recovery & Repair Process in Stellar Class 100 Clean Room/ Lab
The Company believes that a damaged or corrupt disk, drives or any sort of physical data storing device should not be opened in regular environmental conditions. So, most of the physical work is done in Class 100 Clean lab, with a proper routine to ensure no data loss or any sort of tampering.
The detailed routine process in Lab involves:
1.Entering and Exiting the Class Clean Room Lab through the air showers and airlocks
The necessary clothing, masks and gloves, shoes or boats, apron etc. are worn for ensuring cleanliness and safety in the lab.
2. Wearing Safety or Eye Protection glasses​
Also Read: The Sangla Valley Kinnaur in Photos
Our First-Hand Experience at Stellar Class 100 Clean Room's
The Class 100 Clean Room amazed us with its process and workflow. We observed the recovery of data from a corrupt or broken hard drive. The process was done in the environmental room. The device was first sent for a diagnostic test. The results showed a damaged hard drive and it was taken for a repair in the Class 100 Clean Room Lab. Before taking the device to the lab, the technician wore essential clothing such as masks, hairnets, gloves, lab coats, boos, shoes etc. The static energy was also removed before entering the lab.
Inside the Class 100 Clean Room the technicians were carrying out the repair process neatly and precisely. The amazing part is that the technicians working in the lab had 23+ years of experience in their task which means they are masters and one can be assured of their work.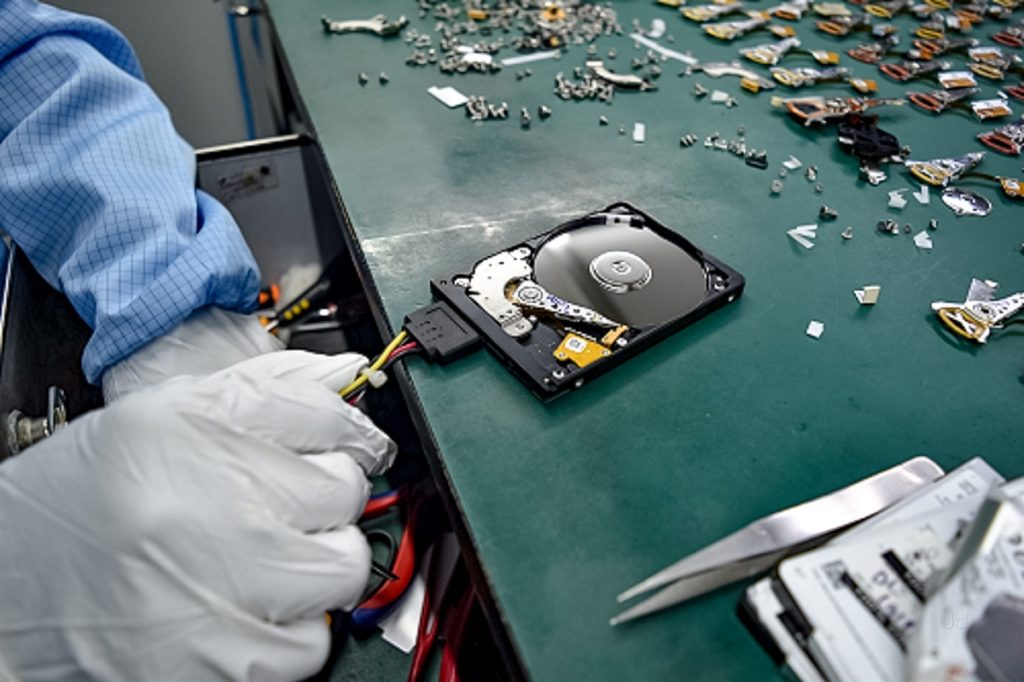 After inspection of the hard drive in Class 100 Clean Room they informed, that the hard drive has a read/write error and that's what made its functioning stops. Now the hard drive was ready for the recovery process and it was fixed and back to its working condition in minutes.
Also Read: Beautiful Shimla after Snowfall in photos
Key Features of Stellar Data Recovery​:
The Stellar Data recovery software is created with a view of simplicity and is available on the Windows Store, Mac Store, and iOS App store.
Stellar Photo Recovery Premium edition can recover and repair, photos, videos and files. Also it can recover data from digital cameras, USB sticks, hard drives etc.
Stellar Data Recovery is a software for Windows and Mac device which is suitable for recovering photos, videos, emails, documents, audio files. The application starts at INR 5999 and it is available in three editions, premium, professional and technician.
Stellar Data Recovery for iOS is available on the App store and can recover text, data, videos, files, photos, chats, contacts etc. The application starts at INR 2499 and is available in three editions standard, standard plus and technician.
Final Verdict:
Stellar Data Recovery app is useful for people in all walks of life. And the best part is that the app is available on iOS, Windows and Mac store. It is way too easy to recover data, videos and your important documents with the help of Stellar.