Do you want to come along for the winter Spiti Valley expedition? We asked our friends before planning the trip. With the popped eyes and open mouth, they replied – Are you guys crazy? Spiti valley in winters– the roads will be snow-covered, temperatures fall down to -40 degrees Celsius, pipes and water get frozen, people come down to the lower hills for survival and you want to do a road trip there. It is India's remotest & inaccessible area. Crazy people, go in summers! All this surely led to the second thought but who could stop the adventurous wanderlust of ALLGUDTHINGS, after seeing the beautiful cold desert, Spiti valley in summers.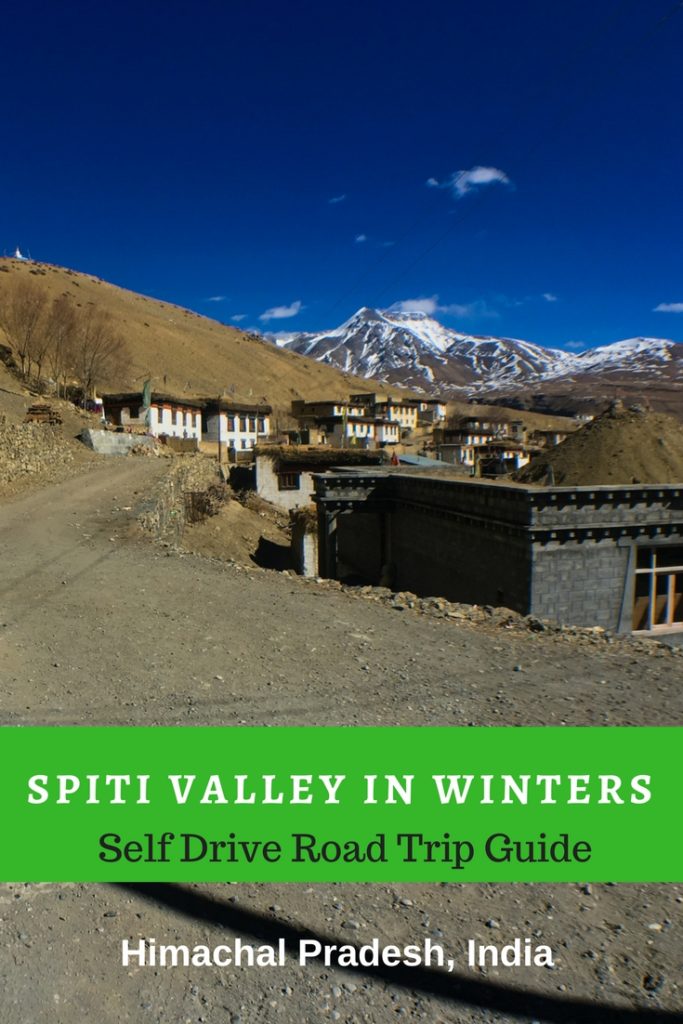 So, in January, we took a planned self-drive road trip from Delhi to Spiti Valley. We took the first halt at Shoghi and spent 2 good memorable days at Aamod Resort Shoghi. Further, from there, we continued our trip to reach and explore the snow sheeted middle land i.e. winter Spiti .
Tip: Never do an unplanned trip to Spiti Valley in winters i.e. offseason, as it can land you in serious trouble.
---
Spiti Valley in winters
Just like our friends, the majority of people think the Spiti valley is inaccessible in winters. But it is not so. Some parts of Spiti valley are open especially the Shimla – Kaza road. Also, it is a perfect time to see winter Spiti life.
Spiti valley in winter is entirely the transformed version of Spiti we had seen earlier in summers. The semi-arid mountains, deep terrains, a stretch of barren landform and green oasis, all were supposed to be completely shrouded by a blanket of snow in the month of January. But nature had some other plans for us.
The Kaza in winter was snow sheeted whereas the rest Spiti Valley looked just replenished by wind and nature. Spiti River looked like a sea of snow or white cotton candies floating in the turquoise blue water. The mesmerizing spectacle of the whole valley left us just go on clicking and clicking.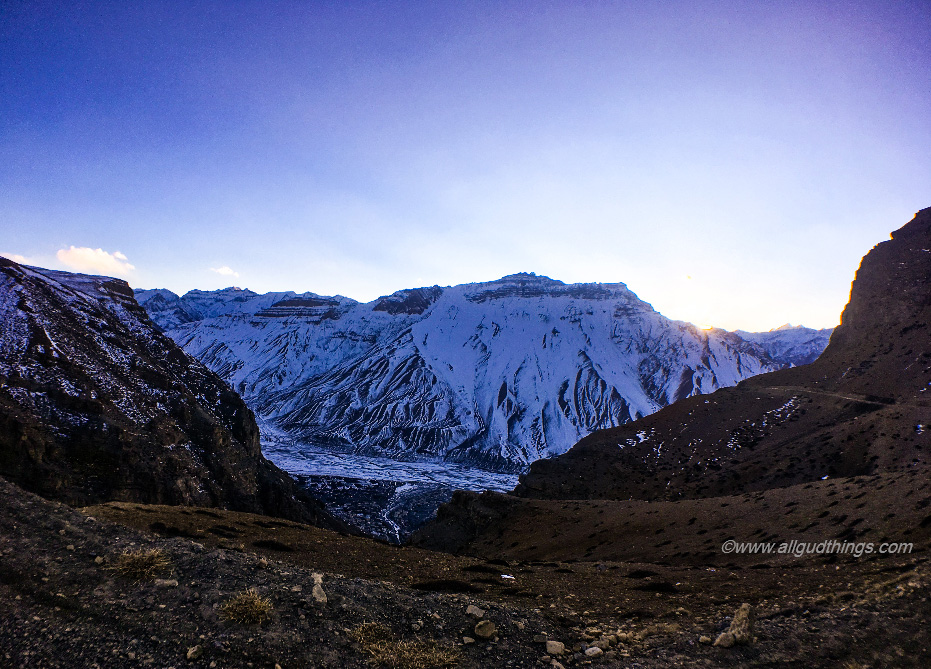 The winter Spiti Valley is really different and unique as there are only a few visitors and you feel the whole valley belongs to you. You get ample time to talk, stay, and interact with the Spitian's. They make you taste the most wonderful delectable local cuisines.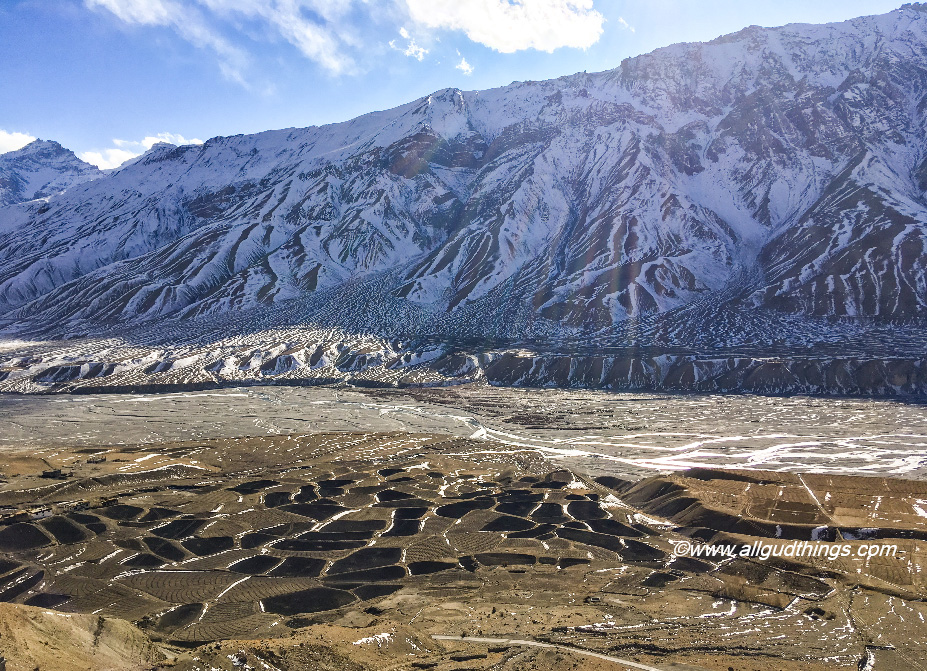 So, a winter Spiti trip, to this picture postcard land is a must for adventure enthusiasts and road trip lovers. And here is a self-drive road trip guide for Spiti Valley in winters.
---
Route/ How to Reach Spiti Valley in Winter?
Ideally, there are two routes to enter Spiti Valley from Delhi. One from Shimla and other from Manali. But in winters, Rohtang La and Kunzum La both get covered with heavy snow, so you can't travel from Manali to Kaza in winters. The only viable option is to enter and exit Spiti Valley in winters is through Shimla.
Delhi – Shimla – Rampur – Rekong Peo – Tabo – Kaza
And remember the routes beyond Kaza are closed too. So, the farthest one can reach is Kaza and the villages around it i.e Kibber, Komic, Langza, Hikkim, Tashigong, Chicham Khas.
Also read: 10 days itinerary for Lahaul Spiti Road Trip
---
Condition of Roads to Spiti in winters
During winter Spiti trip, expect to find snow patches on roads beyond Shimla. So, be really slow and cautious while driving on snow. And strictly avoid driving on black ice, as it is too slippery and can be dangerous. To avoid skidding, keep some luggage or stones in the boot space of the vehicle. Also, one can deflate the tires for better grip on snow.
Tip: If your car loses control, don't push the brakes. Just, leave the accelerator and let it go in the intended direction.
Delhi to Chandigarh: Multi-lane highway
Chandigarh to Shimla: Few bad patches because of the road widening process.
Shimla to Rampur: Highway. Expect snow at Kufri, Narkanda
Rampur to Kalpa: A good road with few bad patches because of road widening and expect to face roadblocks due to some landslides.
Kalpa to Tabo : Narrow road with continuous incline and decline. Expect few bad patches because of landslides and shooting stone sights. And on this day, One also has to cross frozen Malling Nala, beyond Nako village.
Tabo to Kaza: A good scenic narrow road with continuous incline and decline. Expect few bad patches because of landslides.
---
Expected Spiti Valley Temperatures
As you move ahead from Shimla, with every increasing altitude, the temperature in Spiti Valley decreases and the air gets thinner. So, expect to feel breathlessness while walking and climbing stairs. The expected temperatures in winters in Spiti valley are subzero:
Shimla: Sunny chilly days and cold nights. Temperature ranging from 15 degree Celsius to -3 degree in night
Rampur: Is warmer than Shimla. Day temperature goes till 14 degree Celsius and night temperature dips till 1 to 2 degree Celsius
Kalpa: Sunny cold days and extremely cold chilly nights. Day temperature range from -2 to -3 degree Celsius and night temperatures goes to -13 degree Celsius.
Tabo: Expect sunny chilly days and very cold nights. Day temperature ranges from – 2 to – 3 degree Celsius and it goes to – 19 degree in night
Kaza temperature in winters: Days are sunny with extreme chill and nights are extremely cold and chilly too. The day temperature ranges from -6 to -9 degree Celsius and night temperatures go to -25 degree Celsius
Also Check: Bridges of Kinnaur and Spiti
---
Halts & Accommodation in Spiti in Winters
The total distance from Delhi to Spiti Valley i.e. Kaza is just 765 kilometers. Google maps show the journey of 19 hours. That means one stop and you will reach Kaza. But in actuality, it is really impossible. We covered the first 300 kilometers in 6-7 hrs but the rest 465 kilometers in the mountains were equivalent to 800 kilometers. So, one needs to take proper halts at proper locations, to get acclimatized before hitting Kaza.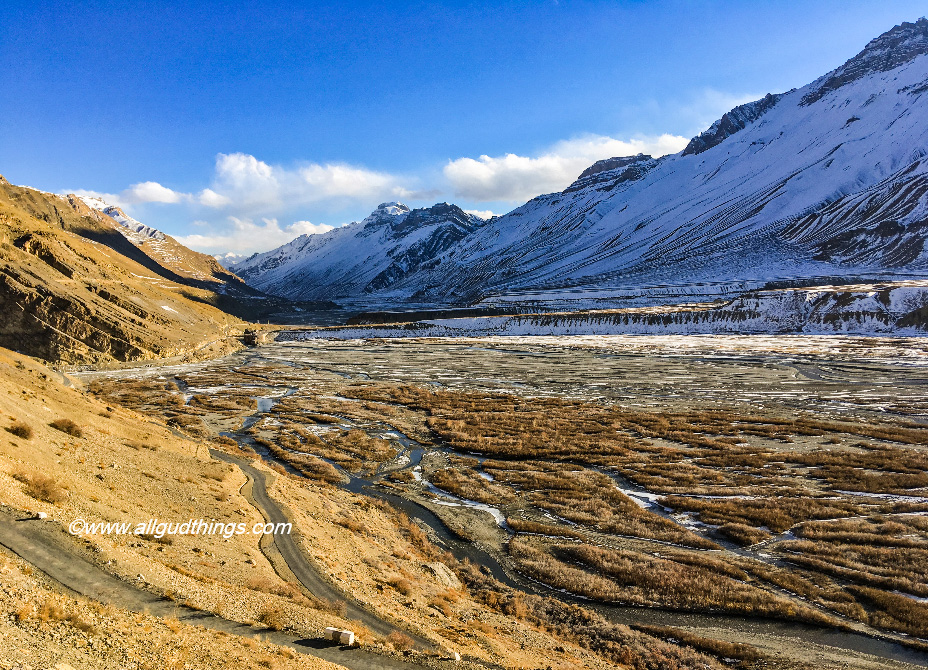 The life of winters in Spiti Valley is completely different & is almost standstill due to the extremely low temperatures in December, January, and February. So, don't have high expectations for stay and food. Most of the hotels, homestays are closed during winters in spiti. Only 2 -3 homestays are operational everywhere and locals can guide you best on the same.
After Shimla, we took halts at Rampur, Kalpa, and Tabo, before hitting Kaza.
Rampur: There are multiple hotels in and around Rampur bus station. We stayed at Nau Nabh heritage hotel, one of the luxurious heritage properties.
Kalpa: One can choose to stay at homestays or at HPTDC (Himachal Pradesh Tourism Development Cooperation), Kalpa. We opted for HTPDC to be on the safer side. Apart from Kalpa, you can also opt to stay at Sangla valley in Kinnaur, where few homestays are operational
Nako: Forget about homestays or hotel accommodation in Nako. The whole village was under hibernation except a Maggi shack opened near bus stan. Even the Nako monastery rooms are closed in winters.
Tabo: At Tabo, 2-3 homestays were operational. We stayed at Baba's / Phunstok's Homestay, one of the generous family who was already waiting for us. You can contact them at 94185-76181; 01906-223452 and they charge Rs 1000 per person/night including meals.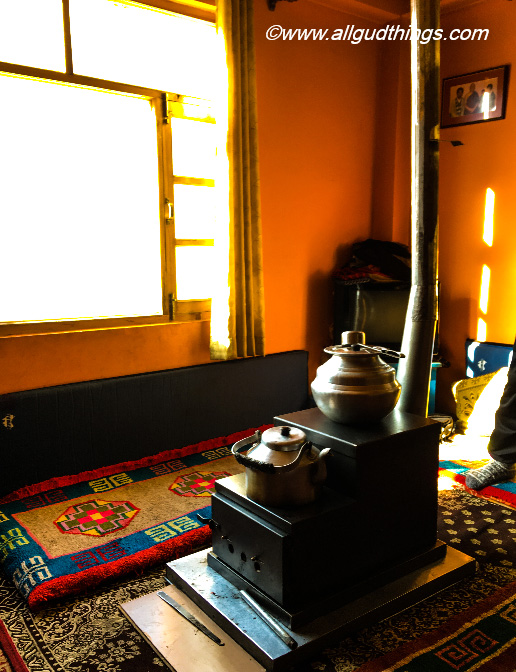 Kaza: Similar is the case with Kaza. Most of the hotels and homestays are closed. Only 4 -5 home stay's run during offseason. We stayed with Mr & Mrs. Tandup at Pema Homestay, another super helpful family who can go beyond limits to give comforts to the guests. You can connect with them at 9459252699, 8988231033 and they charge Rs 1500 per night. People say that if Mr. Chering (relative of Mr. Tandup) knows about your existence or arrival in Spiti, you are completely safe. He will go extra miles to search you out if you missing or have not turned back by the expected timings.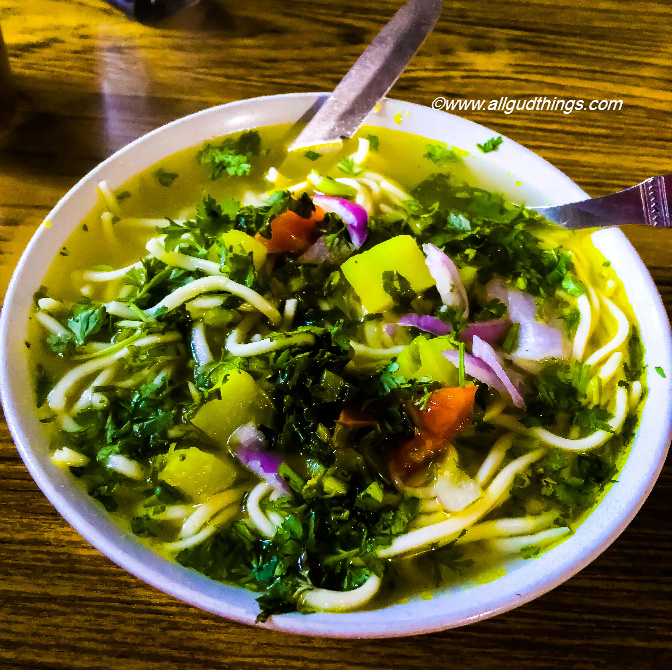 Apart from this, we met a girl Tanya Roy from Delhi, who runs a Wanderer's Nest Homestay and amazing cafe in Kaza. You can connect with her at 9459357754. Rest, you can enquire about the open homestays at Kaza Bus stand.
---
Food Joints on the way to Spiti Valley in Winter
There are multiple eating options till Shimla. The real fight starts after Rampur.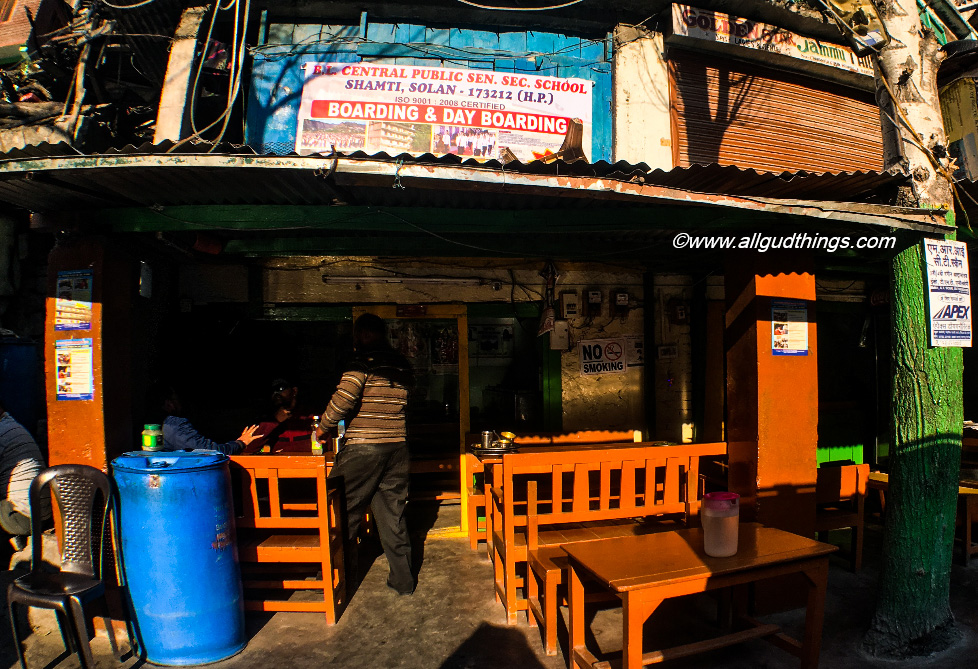 Between Rampur to Kalpa: Have Thali (food) at Pappu ka dhabha, Tapri – The food quality is surely more than value for money.
Kalpa to Tabo: You will find tea and food stalls only in Spillow and a single shack open at Nako.
Tabo to Kaza: No food joints
Tip: Carry a lot of eatables, nuts, and water with you on the way.
---
Must carry accessories for Winter Spiti Valley Road Trip
Do carry snow chains if your vehicle is not 4*4.
Carry shovel along, in case you need to clear snow on the way
Add Antifreeze to avoid freezing of diesel
Keep some camphor and cotton handy to lit fire, if required
Always keep a towing cable in your car
---
Problems you can face during Winter Spiti Valley Trip
Spiti Valley in winters tests all your survival instincts and body endurance. You go as prepared as you can, but still, this land will make you realize that you are unprepared i.e. the nature and topography of this valley.
But Open your mind to the following before going:
Bathing is not possible because of frozen water tanks. So, be prepared for the wet towel scrub only.
Be prepared to use dry toilets, as the water pipes will be frozen and there is no water in the taps. Dry toilets are traditional toilets with a hole in the ground and avoid taking your phones in the toilet.
A year back I say in 2017, electricity used to be there for fixed hours, but now there is full-time electricity. The voltage is less, so your batteries, cameras, phone will take much longer to get charged
There are chances of AMS (Altitude motion sickness) hitting you at that high altitude. So, be prepared. If you see any of such symptoms i.e. a headache, nausea, breathlessness, take help. Otherwise, give yourself some time to get acclimatized and keep sipping a lot of hot water. The alternative is you can start a DIAMOX course prior to the trip after the doctor's consultation.
Only BSNL network works here
Temperatures are subzero and it is bone-biting cold. So, be in proper winter clothing. Wear layers, cover your head, and do include warm shoes. Also, do carry your sunglasses.
Expect road closure for several days, if snowfall occurs in between. BRO works here throughout the year to keep road operational till Kaza
Be prepared, that despite adding antifreeze your car fuel will freeze. In such a case wait for the sun rays to melt it down or use a cylinder with the local's help. For this, we have expert advice from Mr. Shibhu Varghese of 4*4 India adventure which we will be sharing soon with you.
Expect bare minimum medical help. Carry first aid kit and some basic medicines with you.
Carry enough cash with you. ATMs are available at Kalpa, Tabo as well as Kaza but don't expect them to have enough cash as well as in working conditions.
Fuel station at Kaza, opens between 10 am to 5 pm. So, get your tank fuelled timely.
---
The kitchen is the warmest place in Spiti houses, as there is a burning Angithi throughout the day. So, if you feel excess of cold, rush there to normalize your body temperature. Don't touch any metal with bare hands, as there are chances of your skin sticking to the metal. If in any case, that happens, don't pull your hand away. Pour hot water to detach your hand.
Spiti Valley in winters checks your endurance and patience but you surely are bound to leave your soul in God's own land. It looks completely magnanimous in winters and engulfs you in its beauty.
If you have any more question or need any more information, feel free to type in the comments. We will be happy to answer all about Spiti Valley in winter. Till then, please share it with your friends and family.