Uttarkashi in Uttarakhand is a holy town located at an altitude of 3800 feet on the banks of sacred River Gangotri. It is the entrance for spiritual Char Dham Yatra (Badrinath, Kedarnath, Gangotri, Yamunotri)  and is also known as the Kashi of North India (just like Varanasi). Apart from this, it is a home to multiple Ghats, shrines, ashrams and Nehru Mountaineering Institute. Many people/ tourists/travelers come and stay here in Ashrams and Dharamshalas for several days to learn mountaineering and climbing. Others make it home for exploration, meditation and some in search of Nirvana.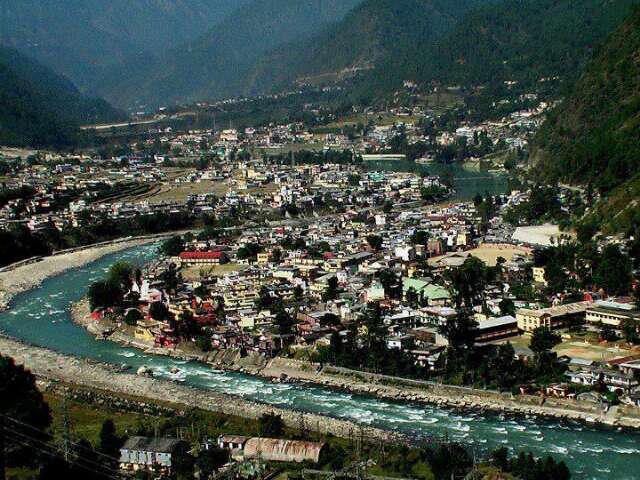 The small town Uttarkashi in Uttarakhand is not only picturesque but serene too. It has mountains, lakes, rivers, dense forests, glaciers, green meadows. Did I miss something? So the single sentence for this place will be; it has everything that a traveler or tourist wish to see while traveling. It is painted by Pine and Deodar trees on one side whereas the gushing, clear, greenish blue Ganges flows on the other side.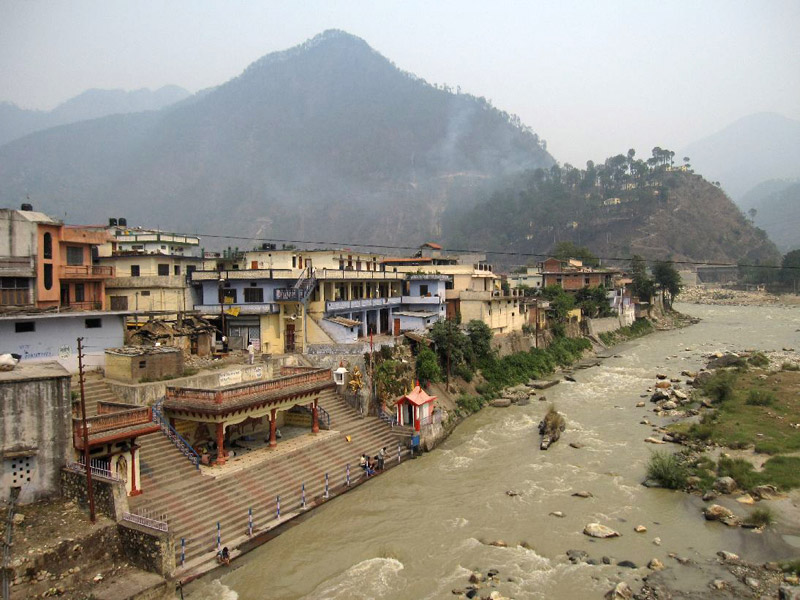 Uttarkashi in Uttarakhand was a well-flourished town till 2012– 2013. But a havoc of one cloudburst after another and floods in the region changed the whole picture. The wreck and destruction were so massive that people of Uttarkashi migrated to the nearby safer locations. But now once again with the prevailing years; conditions in the town have improved and it is flourishing.
%CODE3%
Route to Uttarkashi from Delhi: Delhi – Ghaziabad – Meerut – Muzaffarnagar- Roorkee- Haridwar- Rishikesh – Chamba – New Tehri – Dharasu – Uttrakashi
Distance from Delhi to Uttarkashi – 411 km
Time from Delhi: 10-11 hrs
Stops in between – I stopped at Tehri in between, the other options can be Haridwar, Rishikesh, and Chamba
Season– April to October
Offseason (Best time to visit) – November – March
Temperature during winters – Min: 1-5 degree Celsius; Max: 21 degree Celsius and Summers- Min: 15 degree Celsius; Max: 30 degree Celsius
Things to do in & around Uttarkashi in Uttarakhand
Uttarkashi in Uttarakhand is the entrance to famous four Hindu Dhams (Gangotri, Yamunotri, Kedarnath, and Badrinath) but beyond these, there are certain more attractions in and around Uttarkashi which are worth exploring and can rush your adrenaline.
1. Uttarkashi town:
The first and foremost attraction is Uttarkashi town itself. There are more than 30 temples in the town and the must visit one is:
Kashi Vishwanath temple: This is an ancient temple built by Sage Parshuram in 1857. Here, in this temple, there is Syambhu Linga i.e. a self-manifested image and not set up by human hands.  This Shiv Linga is 56 cm in height and 90 cm in circumference and is tilted towards the south.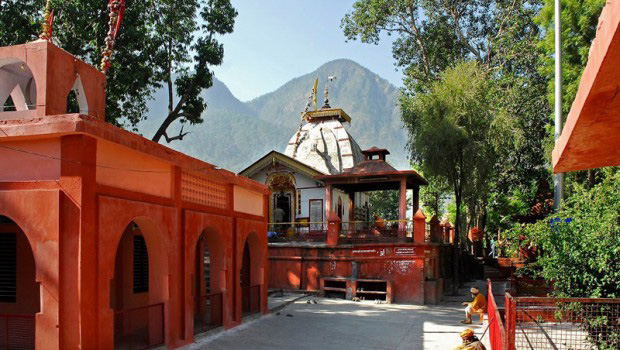 Shakti Temple: Just opposite to Kashi Vishwanath temple is Shakti temple, dedicated to Goddess Parvati. The main attraction of this temple is a huge metal Trishul which is 1500 years old, 6 meters high, 90 cm in circumference and is made up of metal Iron from top and Copper from the bottom.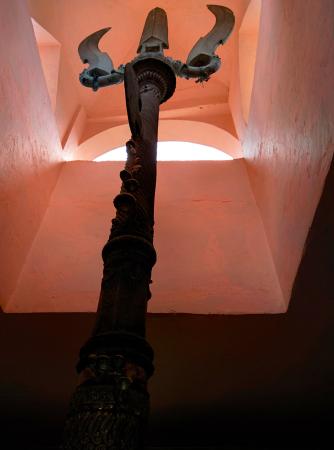 The Amazing fact about Trishul- Believe it or not: It doesn't move when you apply the entire body force but it will vibrate as soon you apply the finger pressure. (Honestly, I failed to understand the logic behind it. It was some Magic for me).
Some other Temples which we didn't visit but one can visit are: Kandar Devta Temple, Parshuram Temple, Kuteti Devi Temple, Ekadash Rudra Temple etc.
2. Dodital Trek
The Legends believe that Lord Ganesha choose Dodital situated at a height of 3024 meters, as his abode. So, there is a fresh water lake and temple here. To see this Lake one needs to ride by Car/ jeep till Sangamchatti and then trek between pine trees, snow covered slopes and Himalayas for 21 Kms. According to the locals and trekkers, this trek is really a gentle one. This trek is done with one night halt at Agora and Bebra village. At Dodital too, the option for stay is forest rest houses or one can do camping.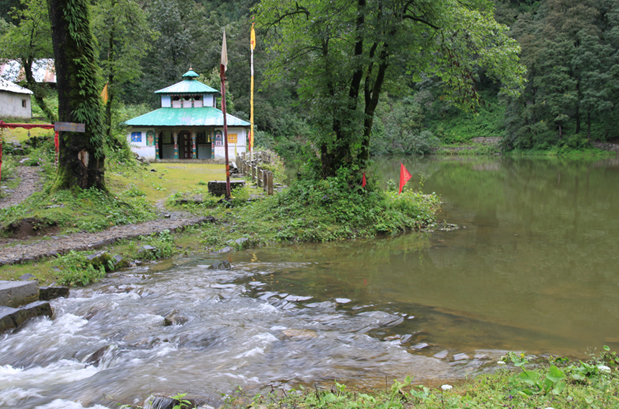 From Dodital, One can continue trek till Dayara Bugyal.

%CODE3%
3. Nachiketa Tal
Nachiketa Tal situated at an altitude of 2453 meters is just like a lake in fairy land after passing through Rhododendron and dense forests. The lake is elliptical shaped and there is no know-how of its inlet and outlet. This Nachiketa Tal is believed to be named after 10 years old Nachiketa who found the gateway to hell and the truth behind life and death. Nachiketa Tal is around 33 Kms from Uttarkashi, out of which 30 Kms are motorable and 3 km trek from Chaurangi Khal.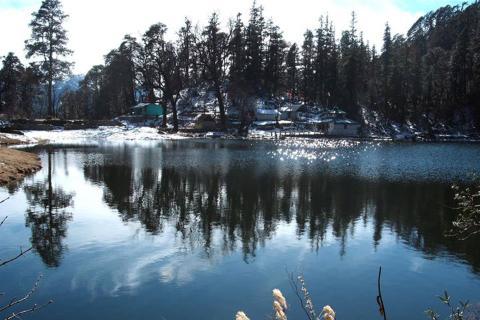 4. Maneri Dam
The Maneri Dam is located at a distance of 8-9 Kms from Uttarkashi on the river Bhagirathi. This is the stage 1 of Maneri Bhali Hydroelectric Project and the unique part is water is fed through 8 kilometers long tunnel to the turbines. The Maneri River around this dam has emerged as a tourists attraction and they host several water sports like boating, kayaking, etc.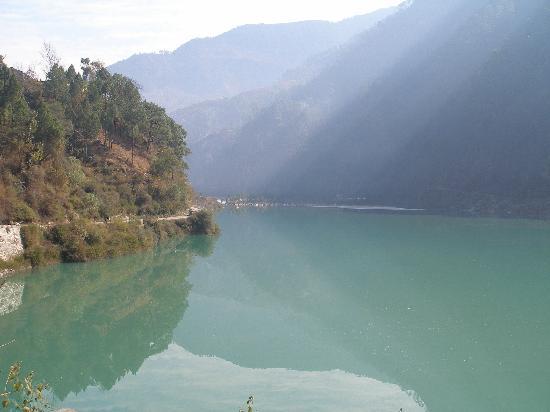 5. Dayara Bugyal Trek
The Dayara Bugyal trek is again considered as easy and one of the breathtaking treks of this regions. It is nestled amidst snow peaked towering mountains. It brings you to widespread lush green meadows spread over 28 km at an altitude of 10,000 -12,000 feet. In winters this diverse grassland turns to wonderful skiing slopes. The Dayara Bugyal trek is 29 Kms and it starts from small village Barsu, which is located 32 km from Uttarkashi.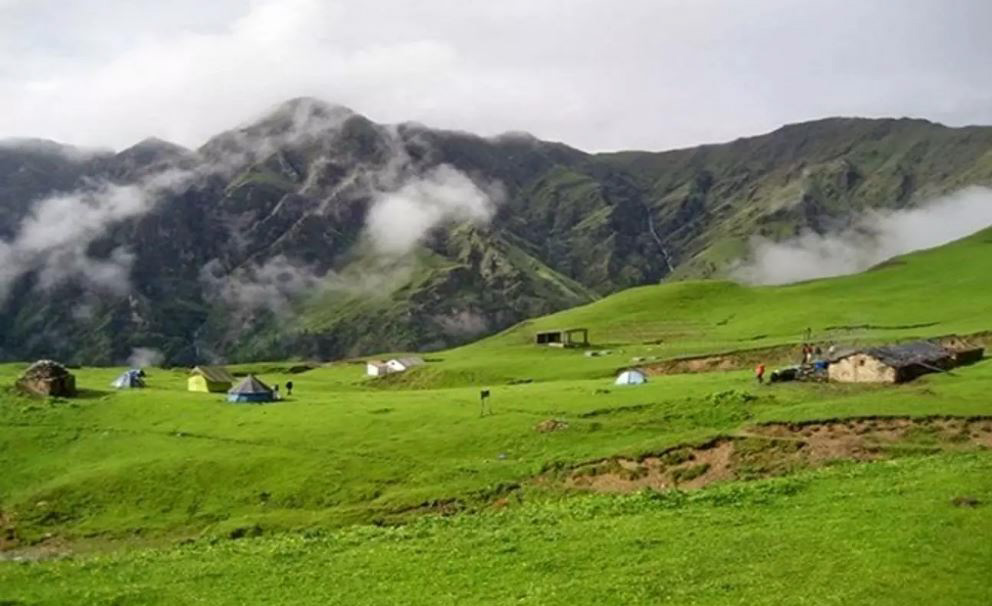 6. Gangnani Hot Water Springs
The Gangnani hot water spring is also known as Rishikund tirth. It lies at a distance of 46 Kms from Uttarkashi and is an ideal retreat for the people who want to meditate or get mesmerized in nature. There are wildflowers, giant rhododendron trees and clinging peaks on the sides and at some point glistening in the Ganges.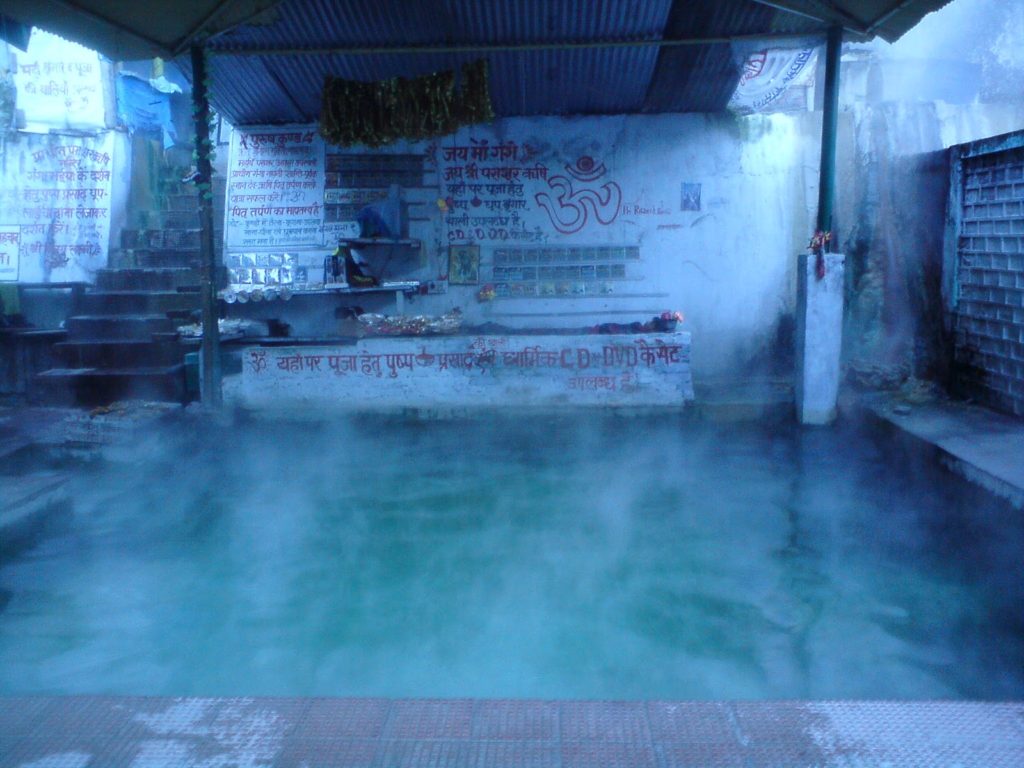 In the ancient era, when it was tough for devotees to reach Gomukh (the source of origin of River Gangotri), they used to bath here in hot water spring and say Ganga Yahi Nahani hai – So, now its short form is Gangnani.  There are separate Kunds (Bathing areas) for men and women. 12 Kms ahead, to Gangnani, lies another place called Bhatwari, dedicated to sage Parasara, the father of Veda vyas.
Some tips for traveling to Uttarkashi in Uttarakhand 
Check weather conditions before leaving for this route.
Always carry some woolens with you, as sudden rain can lower down the temperature.
Don't expect to get phone or internet signals everywhere. The only network which works in some areas is BSNL.
There will be many people on the way asking for lifts. It is good to help, but be careful.
The rooms/ hotels/tents to stay have all basic amenities and don't expect much.
Don't fall into the traps of fake Sadhus and Saints.
Always carry some snacks with you, as on some routes you won't even find small tea and Maggi stalls.
Book your hotels/ homestays/ guest houses beforehand; as in season majority of them are fully occupied and in off season majority of them are closed.
In offseason, don't expect to get a wide variety of food options.
%CODE3%