The turquoise blue water, limestone cliffs, bleached golden beaches and coral reefs beautify this island no less than a paradise. Yes, I am talking about the Island Koh Phi Phi in Thailand, which is at number one in every traveler's list. Moreover "The Beach" movie and star Leonardo Di Caprio brought this beautiful, bluish green water island to the limelight and fame.

Island Koh Phi Phi archipelago consists of two islands –Phi Phi Lee/Leh/Ley an uninhabited island 1.5 km away from Phi Phi Don. Phi Phi Don is a permanently habituated island made of limestones.
Recent History of Koh Phi Phi Island
The Koh Phi Phi islands were completely devastated by the Indian Ocean 2004 tsunami. Ton Sai village on Koh Phi Phi Don was nearly wiped out. With new building codes to preserve views, Koh Phi Phi's infrastructure has been rebuilt.
How to reach?
The Phi Phi Island lies around 45 kilometers from the mainland coast of Krabi and 48 kilometers from the island of Phuket. They are accessible by ferry and speedboat on daily basis. From both Krabi and Phuket province, there are fixed timetables for ferry take off and it usually takes around 90 minutes whereas speedboat takes around 30 -45 minutes.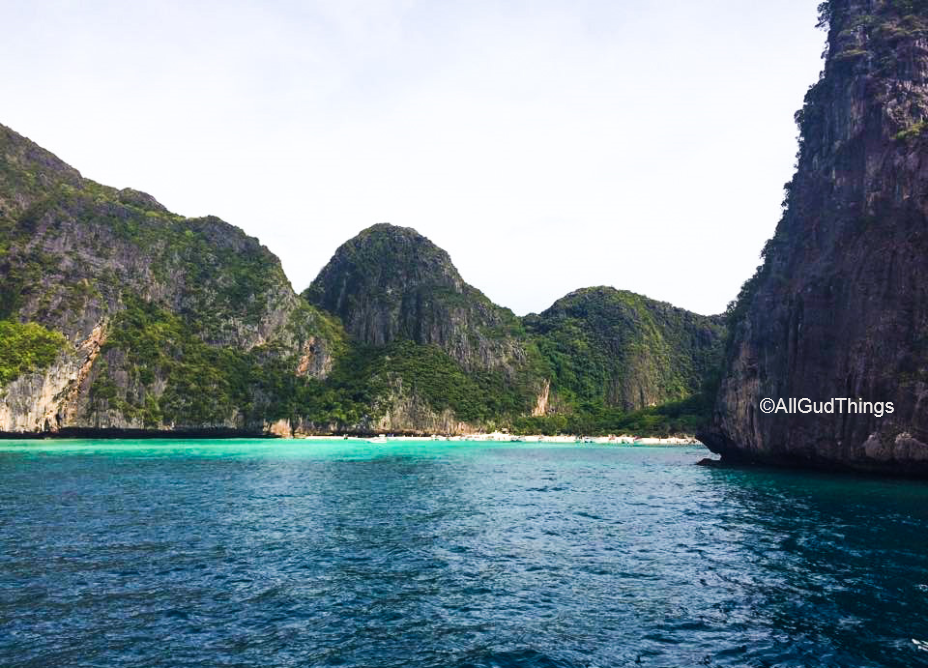 Where to Stay in Koh Phi Phi?
Ton Sai Village is the place to stay if you want fun, party, nightlife and more action. Most of the hotels, budgeted accommodation, party places and restaurants are located here. If you are looking for a relaxing stay with much fewer crowds, then Long Beach is the ideal location with picturesque beaches, tall island cliffs, and good food. The proper signage will lead you to the long beach through uphill- downhill and forest paths. There are no night parties at the long beach. You can walk down or go by boat to Ton Sai Village for the same.
What to do?
Relax and get mesmerized by the beauty of this secluded place
Give yourself a treat with sunbath
Munch over seafood and Thai food
Go for day trip to the nearby islands
Do swimming, snorkeling and scuba diving in the clear water
Dip in the beauty of coral reefs
Party whole night on the beach with the bucket of drinks
Dance on sand without shoes
Watch enchanting crazy fire shows and observe people who jump and walk on fire
Get lost in the neon colors of beach at night
Watch sunset before and sunrise after party
Stroll around the local market
Color yourself with the pretty prints of beach dresses
Get yourself inked if you have been thinking about it for a long time
At the end of the day, go for Thai massage and fish spas. They are actually relaxing
Do also read the complete Phi Phi Tour Guide, before heading to Island.
Must Carry Essentials
Swim Suit, Beachwear & Towel
Shorts
Sunscreen lotion
Sunshades
Hat
Comfortable flip flops
Underwater Camera
Anti-mosquito lotion or cream
Water bottle and some handy eatables
Don't forget to check detailed post on Beach Packing list.