Some of the places are always your dream destinations; even after knowing that they are well connected by roads but still cut out from the rest of the world. Leh Ladakh road trip from Delhi was one of our dreams. We were trying to accomplish this 3500 km road trip dream for three years and finally, it happened in 2017.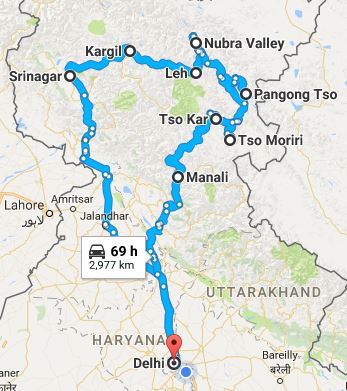 The each landscape, mountain, road, stream throughout the road trip is unique and has its own tale. So, now do we have?
Starting with Julley! Joolay! Julley from Ladakh- the land of high passes is a mesmerizing, indeed a magical word to say Hi, Hello, Namaste, Welcome and goodbye. It brings a smile whenever we say it. Anyways we have lots to talk about this epic road trip; starting with the itinerary or travel guide for Leh Ladakh road trip.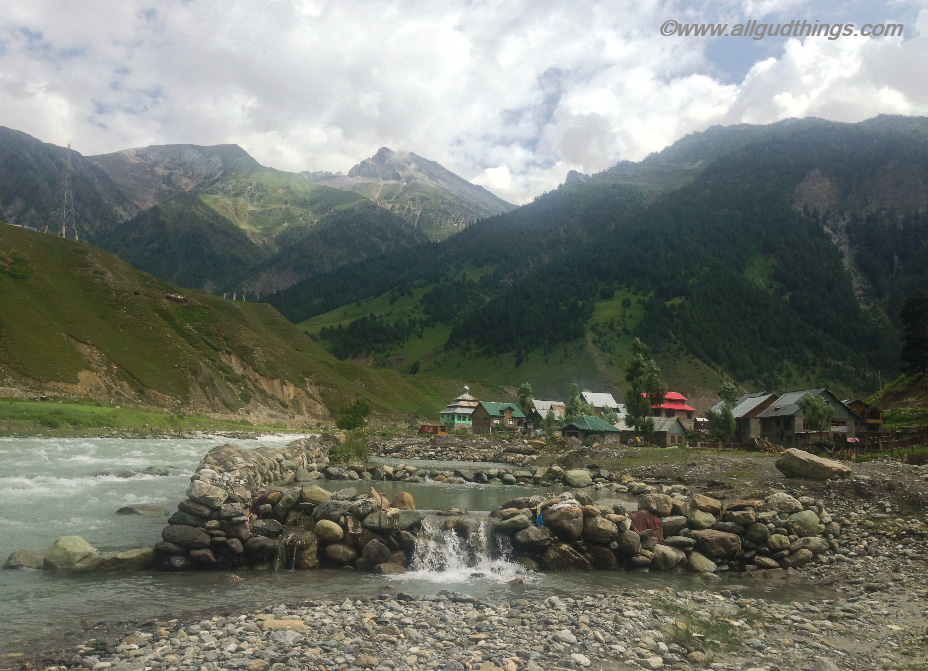 13 days Itinerary for Leh Ladakh road trip
There are two routes to reach Leh – one from Manali and another from Srinagar, Sonamarg. We did the circuit route, starting from Jammu to Leh and back via old Manali. So, we will be talking about the 13 days guide on it.
Day 1 (Delhi – Jammu)
Start from Delhi around 6-7 am and try to cover the distance till Jammu.
Route: Delhi – Ambala- Khanna- Ludhiana –Pathankot- Jammu
Total Distance: 588 Km
Total Time: 10 -12 Hrs
The condition of roads: Excellent; National Highway with multiple tolls. The whole route is plains.
Places to explore on the way: Nothing much except the huge swaying paddy field of Punjab.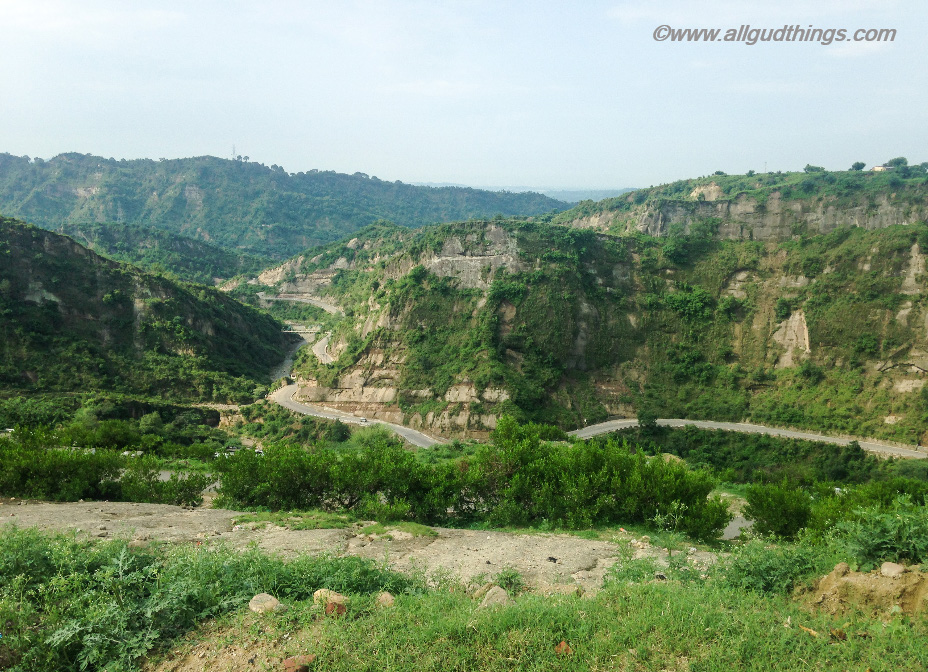 Day 2 (Jammu – Srinagar- Sonamarg)
Start from Jammu around 7 am to reach Srinagar or Sonamarg. We planned to stay at Sonamarg instead of Srinagar because of the unrest going in Srinagar from the past few days.
Route: Jammu – Udhampur – Ramban- Anantnag – Srinagar – Sonamarg
Total Distance: 336 km
Total Time: 8-10 hrs
Condition of roads: Excellent; National Highway with tolls, plain as well as hilly drive
Tunnels: India's longest 9 Km tunnel; Chenani – Nashri (also known as Patnitop tunnel) has got opened in 2017 itself and it has cut short the total distance by 41 km. Another, 3 km long Jawahar Tunnel; also known as Banihal Tunnel.
Places to explore on the way: Dal Lake, Shikara ride in Srinagar, and huge golden meadows of Sonamarg.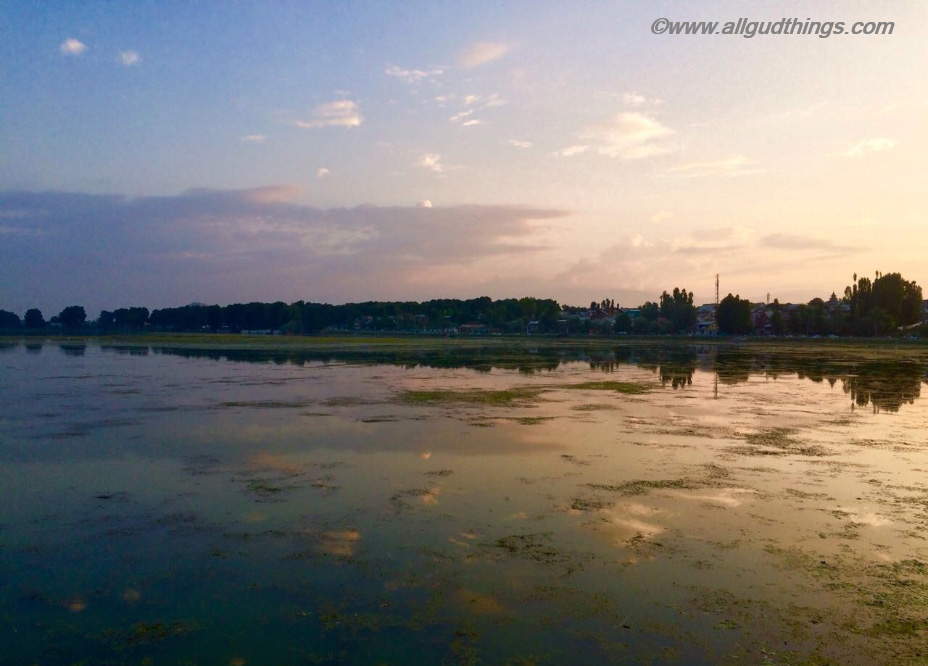 Day 3 (Sonamarg – Drass – Kargil)
In the morning get up early to see the first sun rays striking the mountain peaks of Sonamarg, roam and feel its golden meadows (the real Kashmir). And leave for Kargil by 10 -11 am.
Route: Sonamarg- Baltal- Drass – Kargil
Total Distance: 125 km
Total Time: 3 -4 hrs direct-drive whereas 6-7 hrs with sightseeing
Condition of roads: Excellent roads but few broken patches too
Passes: Zoji La Pass at 11,575 feet which connects Kashmir and Ladakh Valley
Places to explore on the way: Zojila Pass, Zero Point, Baltal from where Amarnath yatra begins, Drass war memorial, Elephant ridge, view of Tiger Hill, Kargil War Memorial and apricot plantations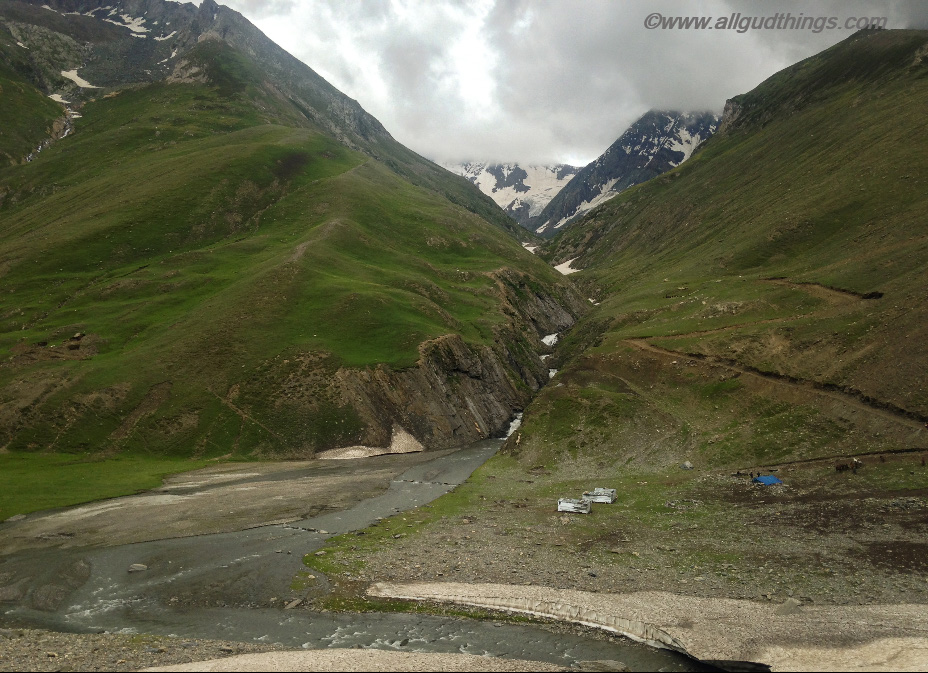 Day 4 (Kargil- Lamayuru – Leh)
Leave from Kargil around 9 am to have full time for sightseeing on the way.
Route: Kargil – Mulbekh-  Fotu La pass – Lamayuru – Leh
Total Distance: 217 km
Total Time: 8 -9 hrs with sightseeing
The condition of roads: Continuous ascent and descents; good roads with few broken patches in between.
Passes: Namika La at an altitude of 12139 feet and Fotu La pass at an altitude of 13,478 feet
Places to explore on the way: At Mulbekh, the future Buddha statue dating back to the 1st century, Fotu La Pass, the ruins of Chiktan Fort; at Lamayuru the old Lamayuru monastery and moon lands, Gurdwara Pathar Sahib at Nimu, the magnetic hill and confluence of Indus – Zanskar River.
https://www.instagram.com/p/BW_XX9oB-H7/?taken-by=suruchimittal
In between the journey there are several attractions to explore on Srinagar Leh Highway. Don't miss them!
Day 5 & Day 6: (Leh)
Take rest, get acclimatized, and explore the city of Lamas.
Places to explore: Leh Palace, Shanti Stupa, Hall of fame; Hemis monastery (45 km from Leh); and Leh market. Take a permit from the DC office to further explore Nubra Valley and Pangong Lake.
Also on the way, you must explore –6 must visit Leh Ladakh Palaces before they disappear
Route: Leh – North Pullu -Khardungla Pass – South Pullu – Diskit – Hunder
Total Distance: 127 km
Total Time: 6-7 hrs with sightseeing
The condition of roads: Completely broken patch of 20 km at and around Khardung La till South Pullu.
Passes: Khardung La, the highest motorable road and pass at an altitude of 18380 feet
Places to explore on the way: Khardungla Pass, Diskit Monastery; the tallest statue of Maitreya Buddha and Hunder Sand dunes.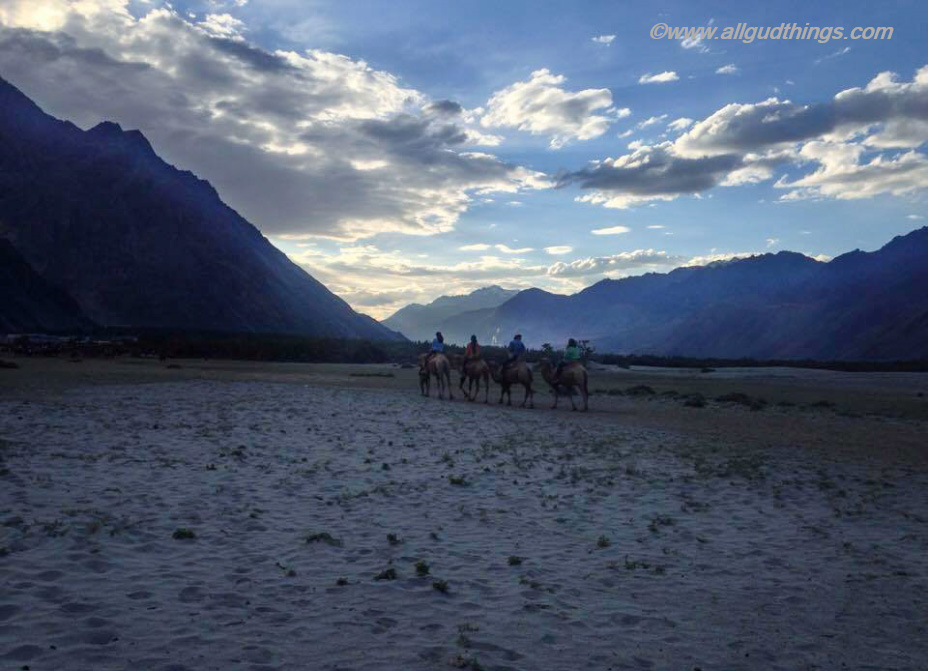 Day 8 (Hunder – Pangong Tso)
There are two routes to reach Pangong Lake from Khalsar (33 Km from Hunder); one via Shyok and another via Leh. Check with the BRO (Border roads organization) or locals if the route from Shyok is accessible or not. During our travel, there was a major landslide on the Shyok way, so we had to travel all the way from Khardung La again to reach Pangong Tso.
Route: Hunder – Khardungla- Leh – Thiksey – Changa- Tangtse – Pangong Tso  OR  Hunder – Khalsar – Shyok – Tangtse – Pangong Tso
Total Distance: 240 Km via Shyok and 351 km via Leh
Total Time: 8 hrs via Shyok and 11 – 12 hrs via Leh
The condition of roads: The roads are bad at and around Kardungla. Gushing streams; and the paved road is on the way to Pangong from Changla whereas for the other route via Shyok; local taxi driver narrated that the route has many streams flowing on the road itself and sometimes it gets impossible to judge the depth and condition of the road.
Passes: Kardungla Pass at 18380 feet and Chang La pass at 17590 feet
Places to explore on the way: Pangong Lake, Chang La pass, Shyok River, ruins of Shey Palace, Thiksey monastery, Hemis monastery.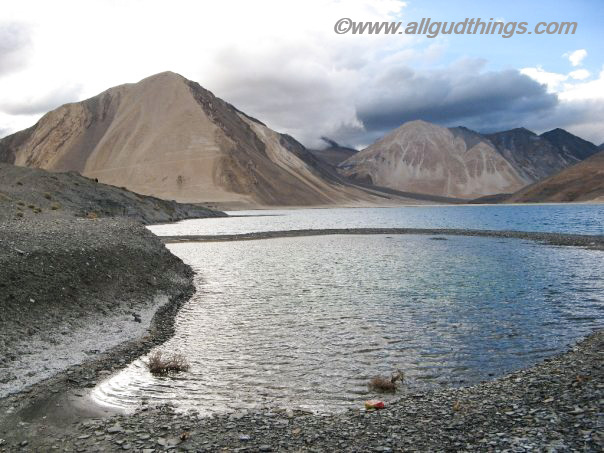 Day 9 (Pangong Tso – Tso Moriri)
Route: Spangmik- Man- Merak – Chushul- Nyoma -Tso Moriri
Total Distance: 215 km
Total Time: 7 -9 Hrs
The condition of roads: Gravel and dirt tracks with streams flowing in between and you can drive maximum at a speed of 20-30 km/hr.
Places to explore on the way: Kaygar Tso, Tso Moriri, Chushul pass, Rezang La, Tsaka La, Namashang La  and straight roads traversing among the barren mountains
Day10. (Tso Moriri – Tso Kar)
Total Distance: 90 km
Total Time: 4-5 hrs
The condition of roads: Gravel and dirt tracks, enclosed amidst the mountains. One can drive max at a speed of 20-30 km/hr (which can be irritating after a span). The road at Tso Kar village is metalled, a well-made road.
Places to explore on the way: Kaygar Tso, Puga hot springs, Polo KongKa La, and Salt deposits around Tso Kar Lake.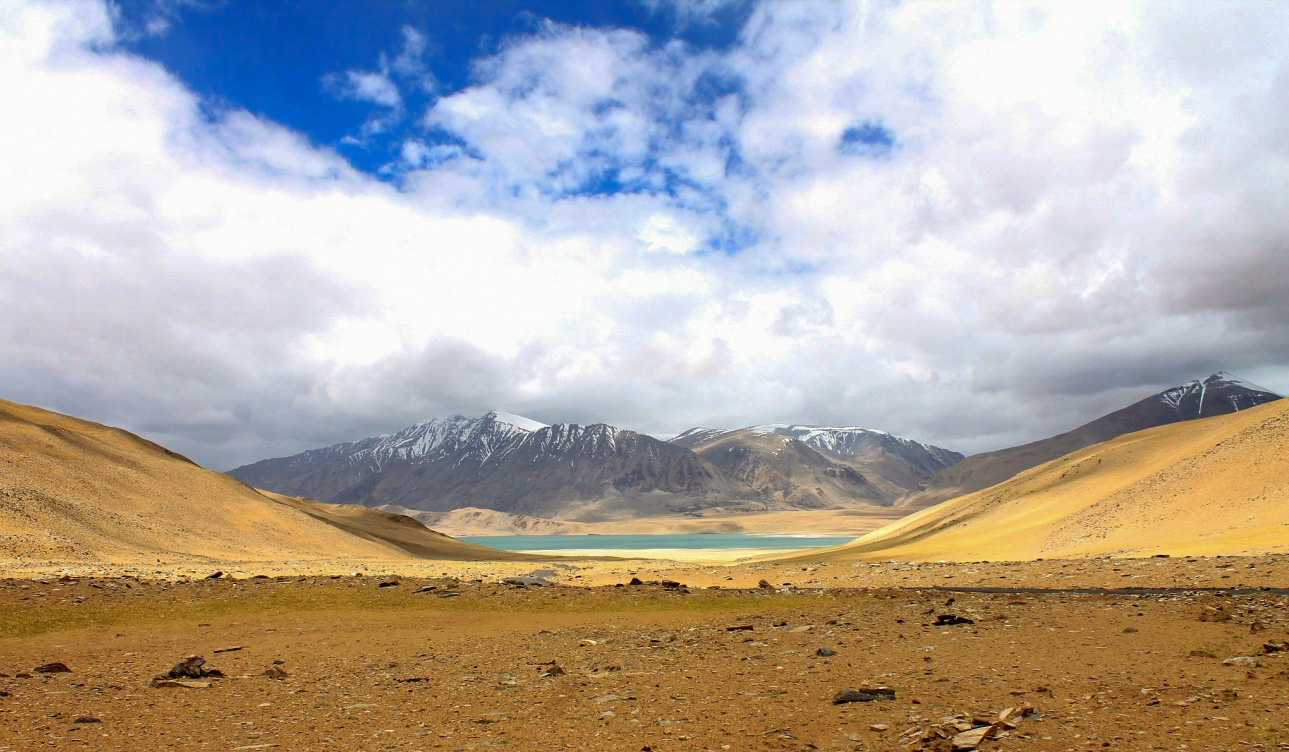 Day 11 (Tso Kar – Keylong)
Start early from Tso Kar to reach Keylong by evening and trust me this is the most scenic ride.
Route: TsoKar – Debring – Pang -Sarchu – Zing Zing Bar –Jispa – Keylong
Total Distance: 250 km
Total Time: 8-10 hrs
Condition of roads: From Tso Kar to Manali Leh highway dirt road whereas afterward excellent paved roads till Pang, then continuous ascents, and descents with paved as well as dirt road patches, and too have to cross the famous Gata loops i.e. 21 loops within 6.5 kilometers
Passes: Lachalung La at an altitude of 16,616 feet, Lakeela at 15547 feet and BaraLacha at 16,040 feet
Places to explore on the way: Suraj Tal, Deepak Tal, Gata loops, Lachalung, Lakeela, and Baralacha pass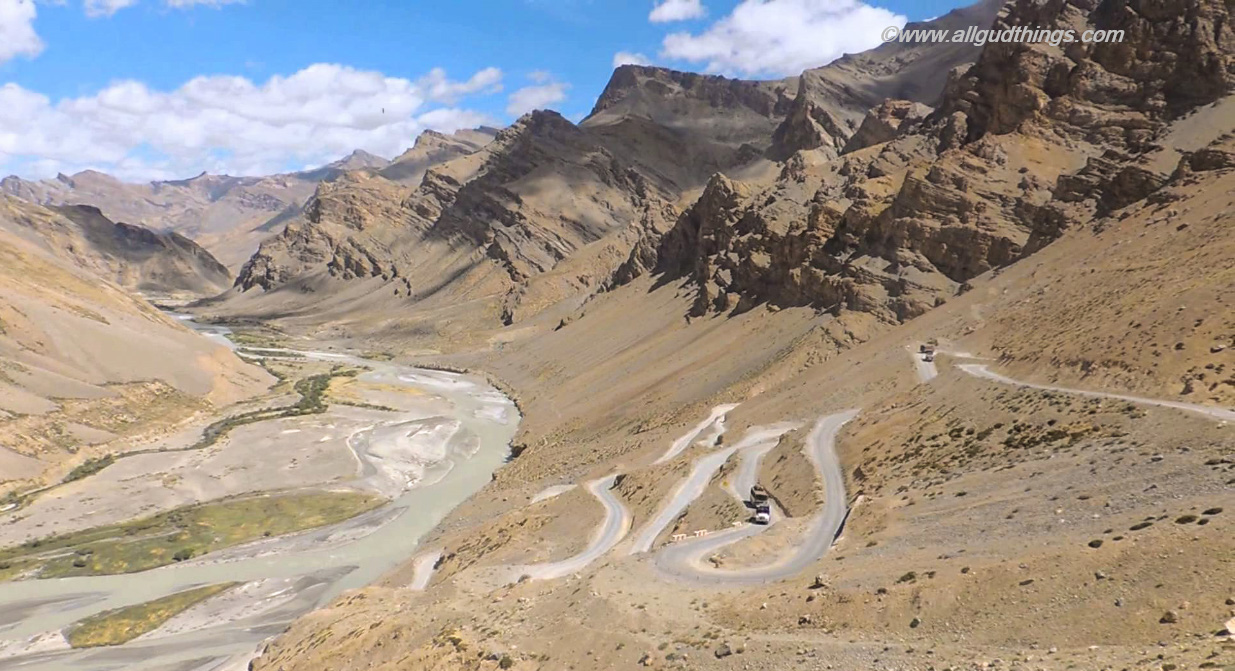 Day 12 (Keylong – Manali)
The Keylong to Manali route is lush green and it's just a 4-5 hr drive if the ascent to Rohtang pass is in good shape.
Route: Keylong – Sissu – Rohtang Pass – Marhi – Manali
Total Distance: 115 km
Total Time: 4-5 hrs
The condition of roads: From Keylong to Sissu excellent paved roads, then continuous bad road while the ascent of Rohtang pass and the good road while descents. Few gushing water streams in-between the roads.
Passes: Rohtang pass at an altitude of 13,050 feet
Places to explore on the way: Lots of seasonal waterfalls; Tourist Sissu village, Rohtang Pass, Old Manali, and lots of apple orchards. Note: You don't need Rohtang Pass Permit while coming back from Leh to Manali. Also, shop the famous Bhuttico Kullu Shawls & Accessories known as the Gift of Kullu Valley.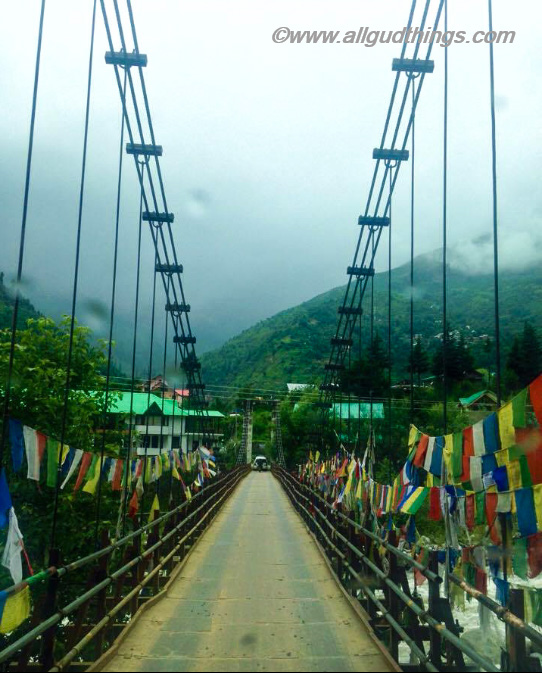 Day 13 (Manali – Delhi)
It is always tough to say goodbye to the valleys and it was toughest for Leh Ladakh road trip. The last day is going to be a long hectic drive day.
Route: Manali – Mandi – Rupnagar- Ambala – Panipat – Delhi
Total Distance: 537 Km
Total Time: 11-12 hrs
Condition of roads: Excellent, national highway
Places to explore on the way: Mandi; Chandigarh and delicious Punjabi food at Dhabas.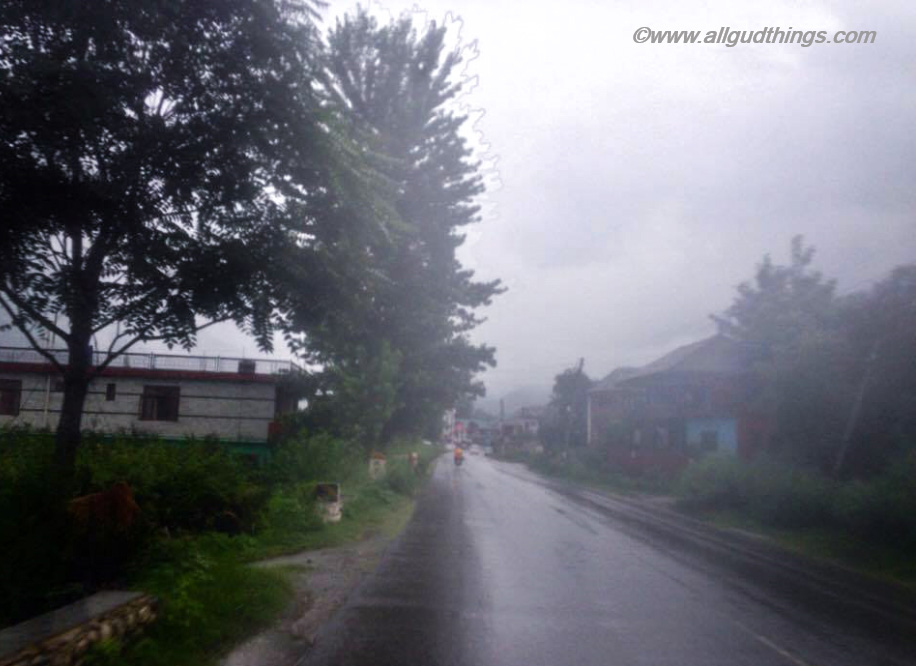 Certain important Points for Leh Ladakh Road Trip
All these routes can be covered in a lesser time than mentioned, but we suggest stopping and taking the enthralling views.
There is neither a hurry to rush and reach anywhere in the valley, so drive slowly.
Listen to the locals for advice as they know the valleys better than a traveler.
Don't drive at night as first you will miss the views and it is really risky. And if your vehicle breaks down there is nobody to help around for miles.
Spend a day or two at Leh, to get acclimatized for the higher altitudes.
Prepare yourself for AMS (Acute mountain sickness) which can vary just from a mild headache to breathlessness. If one is feeling severe restlessness, look for immediate help at the nearest shack or with BRO.
For certain areas in the valley, you need to take the Inner Line Permit.
Always have a day or two buffers in the Leh Ladakh road trip, as one never knows neither can predict the present and future situation of roads and landslides here.
Get your vehicles fuelled up at Leh as the next fuel station is available at Tandi, 365 km from Keylong.
For covering Tso Moriri and white Lake Tso Kar on the way from Pangong Lake, do carry extra fuel; at least 20 liters or even more.
If you are planning to go to Tso Kar directly from Pangong lake (which is 7-8 hrs journey), on the way you will cross Taglang La which is the world's second-highest pass at an altitude 17,582 feet.


Taglang La

Drink lots of water and say complete no to drinks while driving and during your whole Leh Ladakh road trip. This is for the safety as well as helps to get acclimatized
Don't litter around in the valley.
The idea of Leh Ladakh road trip itself means being in the lap of nature; away from the daily hustle-bustle and social media. We simply mean that here there is no network. If you want to be in continuous touch with your family and friends do carry a BSNL sim.
ATM services are available at Srinagar, Leh and then at Keylong. So carry enough cash during your Leh Ladakh road trip and keep some as a buffer.
There are a lot of options for accommodations. Luckily, we got nice accommodation everywhere without booking but we recommend to have pre-bookings for the Leh Ladakh road trip.
In between, there are multiple shacks to enjoy Maggi, tea, coffee, paranthas, omelet, etc. These shacks do provide homestays too at very reasonable rates.
There are washrooms at the shacks for nature's call and one needs to shell 5 -10 Rs each time.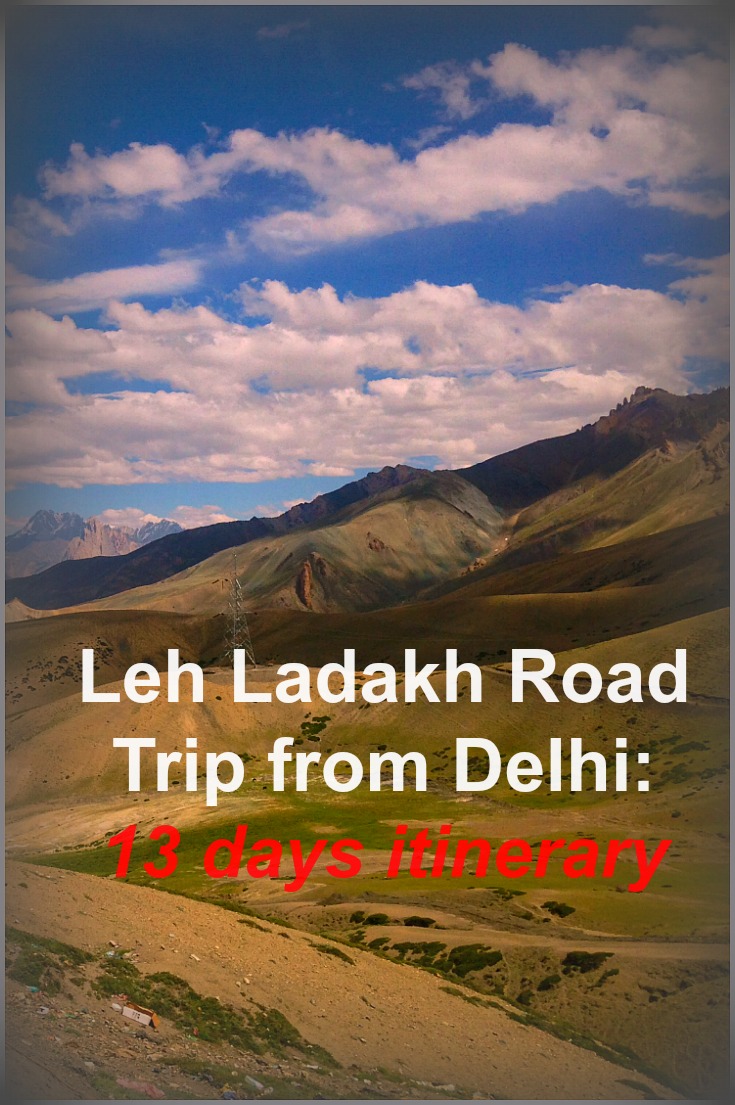 This is just the start of our Leh Ladakh road trip travel series. Stay tuned to know and see more in detail.
You might be interested in checking our other series of Ladakh too:
Nubra Valley: The Valley of Flowers in Ladakh
A day at White Lake Tso Kar in Ladakh
Attractions on the Srinagar Leh Highway
Ladakh-The land of High Passes
All you need to know about Leh Ladakh Inner Line Permit
6 must-visit Leh Ladakh Palaces before they disappear
A Walk with Indian Soldier at Kargil War Memorial
Story of Gata loops, Manali Leh Highway
Dos and Donts for Ladakh road trip
All you need to know about Rohtang Pass Permit
Sonamarg Kashmir- The Golden Meadows of India
Our Love for Old Manali over Main Manali
You can also read about our other Spiti Valley road trip here.