"The best views come after the hardest climb"
Nainital is the most famous tourist destination in Uttrakhand and it offers a lot to its visitors. Every traveler is aware of Naini Lake, Ropeway, Snow point, Tibetan market, Nainital Zoo etc.  But have you heard about the treks from Nainital? Yes, there are few of day treks which are unexplored and unexploited. Treks rush your adrenaline and pump up blood in the body. They let you see what others have not seen. How beautiful nature is? So, here I am listing the 4 adventurous treks which you can add to your Nainital trip.
Trek to China Peak/ Cheena Peak /Naina Peak
The Naina or the China Peak is the highest point of Nainital. It is located at an altitude of 2612 meters above sea level. And one can trek, go by ponies or cabs to this point. The path for trek passes through thick pine, cypresses and deodar forests. On the way, rhododendron strewn path looks fantastic and is a delight to the trekkers. You also get to see waterfalls, water springs, natural beauty, various animals, and birds. The top offers the panoramic view of the Nainital town, the Himalayas, and the Kumaon region.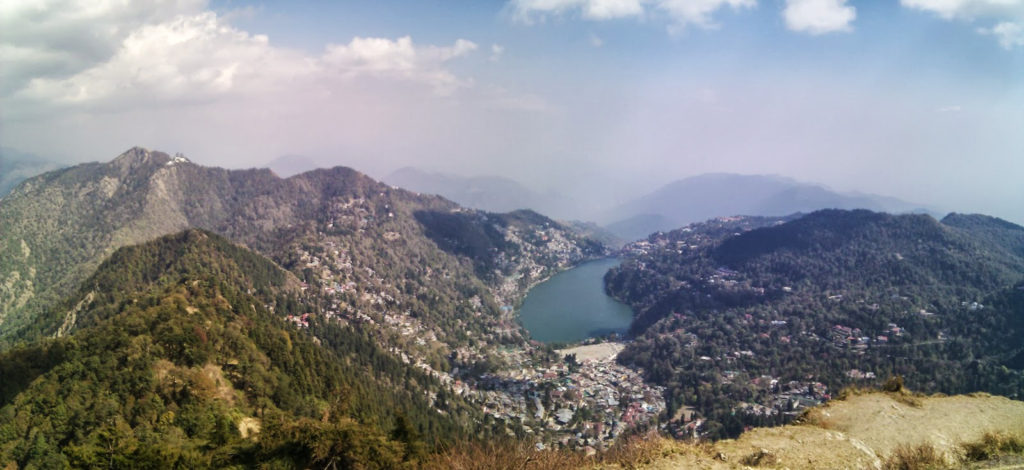 Difficulty Level: Easy
Distance – 6 km from Mallital
Timings for Visit – 9:00am – 5:00pm
Time to complete trek – 3-4 hrs
Must Carry – Do carry food and water along as there are no restaurants on the way or on the top.
Hike to Land's End
Land's end, as the name says itself is the dead end of the land.  It is located at an altitude of 2118 meters above sea level and the point can be reached by trekking or through ponies. The trek path first ascents and then descents. It passes through beautiful shaped cliffs and mountains slopes. The place offers you magnificent views of Khurpatal, nearby villages, and forests. You can also see plantation and fields over terraced fields giving the place its own charm.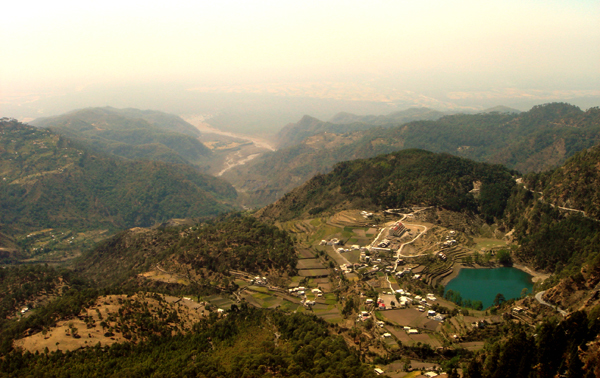 Difficulty Level: Easy
Distance – 5 km from Nainital Town and 1 km from Barapathar
Timings for Visit – 5:30am – 6:00pm
Time to complete trek – 1-2 hrs 
Trek to Guano Hills
The Guano hills are situated in the Pangot village of scenic Nainital at an altitude of 1985 km. The place is away from the hustle bustle of city and offers a calm, relaxing and serene environment. The Guano hills can be reached by trekking, cab or auto rickshaw. The craggy and rocky hiking trail passes through dense forests of oak, bamboo, and deodar. The place offers you lush green spectacular views and can spot rare birds like gray woodpeckers.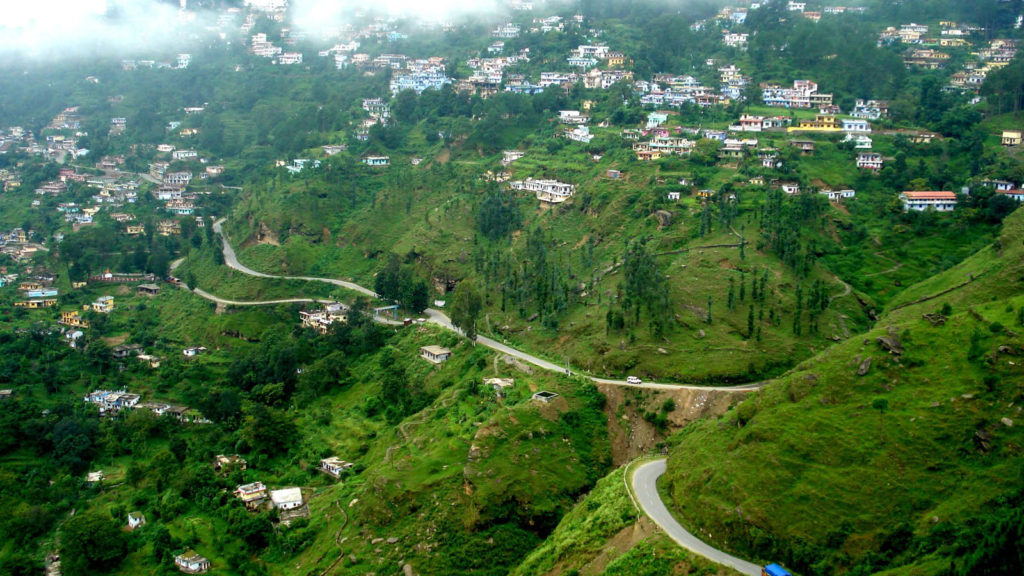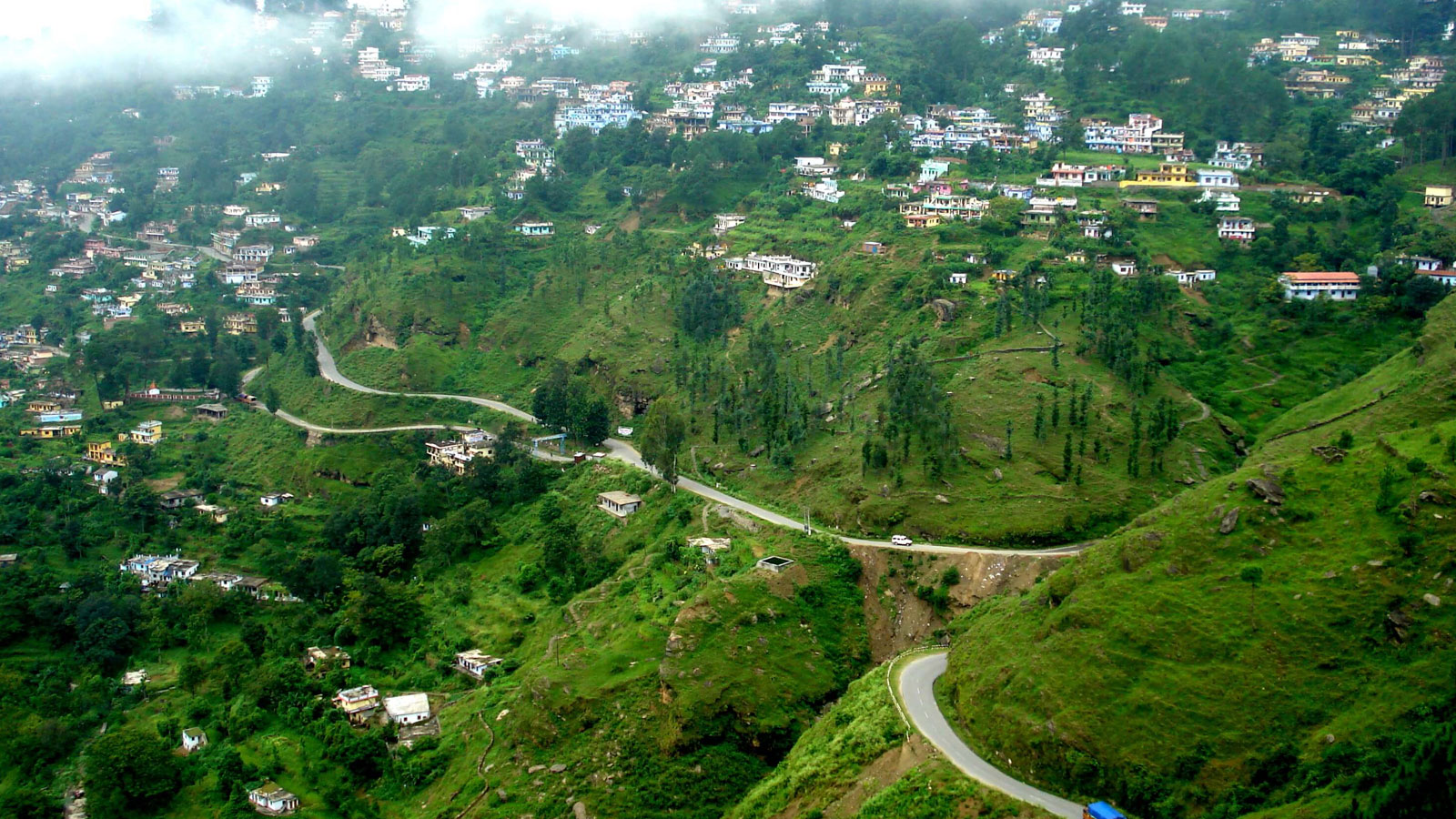 Difficulty Level: Easy
Distance – Pangot Village lies at a distance of 17-18 km from Nainital
Timings for Visit – 8:00 am – 6:00pm
Time to complete trek –2 – 3 hrs
Must Carry – Water and camera
Trek to Tiffins Top (Dorothy's Seat)
Tiffin Top also known as Dorothy's seat is a stone bench built in the memory of English artist Dorothy Kellet on the hill top. The passage to the Tiffins top is a bit tricky and make sure to climb up and down with some local guy instead of getting lost in the jungle. The roads are cobbled so the trek is a bit tough than the others mentioned. The other option to reach can be through horses. The hilltop gives you the breathtaking spectacular views of Nainital town and Naini Lake. You will be counting the buildings and spending hours viewing the nature's beauty. So it is worth adding to the Nainital trip.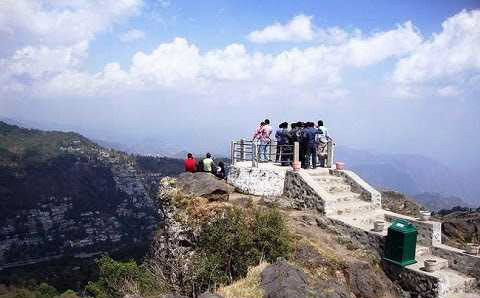 Difficulty Level: Moderate (as compared to others in Nainital)
Distance –4 km from Nainital Town
Timings for Visit – 9:00 am – 5:00pm
Time to complete trek –2 – 3 hrs
Must Carry – Water, camera, sunscreen and good walking shoes
The beauty of Uttarakhand state is unimaginable. The Himalayan ecology is well conserved and these treks offer a great retreat for nature lovers and bird watchers. So, add these treks too, when you plan your next Nainital trip.
Leave a comment to let us know which one you added to your Nainital Trip.