Grandiose Dutch estate in the woods, rich food, immaculate hospitality, peace and "We" time is what sums up our stay at 200 years old heritage property near Galle – Apa Villa Illuketia, Sri Lanka.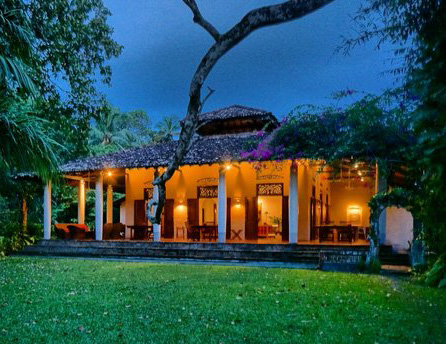 After reaching the Colombo airport, we hired a cab and drove to the South coast of Sri Lanka till Galle. The distance was just 120 km from Colombo but the single road lane, non-stop chit chat with the driver, scenic landscapes, endless seascapes on one side and, comatose villages under the shade of palm trees on another side, turned the whole road trip to 6 hours. Trust us, the six hours passed away in a jiffy admiring Sri Lanka's natural beauty.
%CODE1%
It was almost evening when we reached Galle and our destination; Apa Villa Illuketia was further laid 5- 7 kilometers deep in the forests. As we started moving inland, the seascapes turned to lush green fields and the sound of ocean waves was taken away by birds chirping. The open blue sky turned dark by the thick canopy of swaying palm and bamboo trees.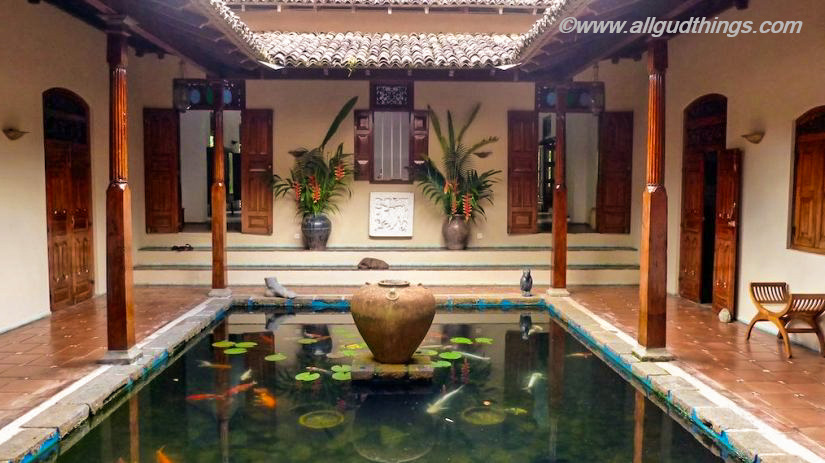 Apa Villa Illuketia, Sri Lanka
The Apa Villa Illuketia, a plantation heritage property is a mix of contemporary and traditional designs. It is modernized to the needs but has retained the ancient culture. The property is 200 years old; and a perfect live example of Island's colonial past. It sits on 10 acres land and is surrounded by tropical gardens, botanical gardens, paddy fields and tea estates. So, the whole place is LUSH PLUSH with gardens and pool around. The birds and animals roam freely in the sky and on the ground. Currently, this magnificent estate house is owned by Hans Johannes Hofer, a German photographer, and owner of Travel Insight guides; Here is the link to his website for reference www.insightguides.com.
Welcome at Apa Villa Illuketia
As we reached the Villas, the porters greeted us with a warm smile and took us to the living room. The staff made us seated and handed the welcome drinks. We were awestruck by the room's layout. The nine similar carved doors, two tier roofs with Balinese carvings, chandeliers, antique porcelains, Chinese cabinets and bamboo furniture added glamor to whole space. In the meanwhile check in formalities were completed, and we were directed to our Jasmine – Pond House Suite.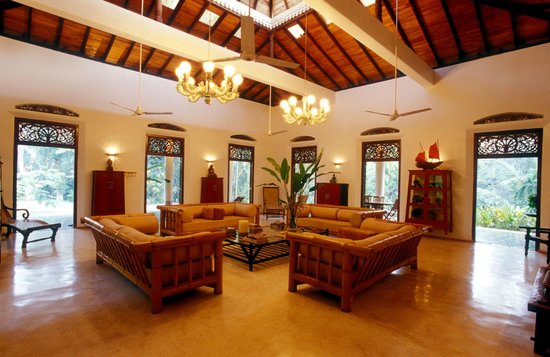 Rooms
The Apa Villa Illuketia has in total 6 suite rooms. The Hibiscus, Lotus, and Citronella are the suites in main house whereas Ginger and Jasmine are Pond house suites. Each suite has its own distinct interiors with open air shower and private garden.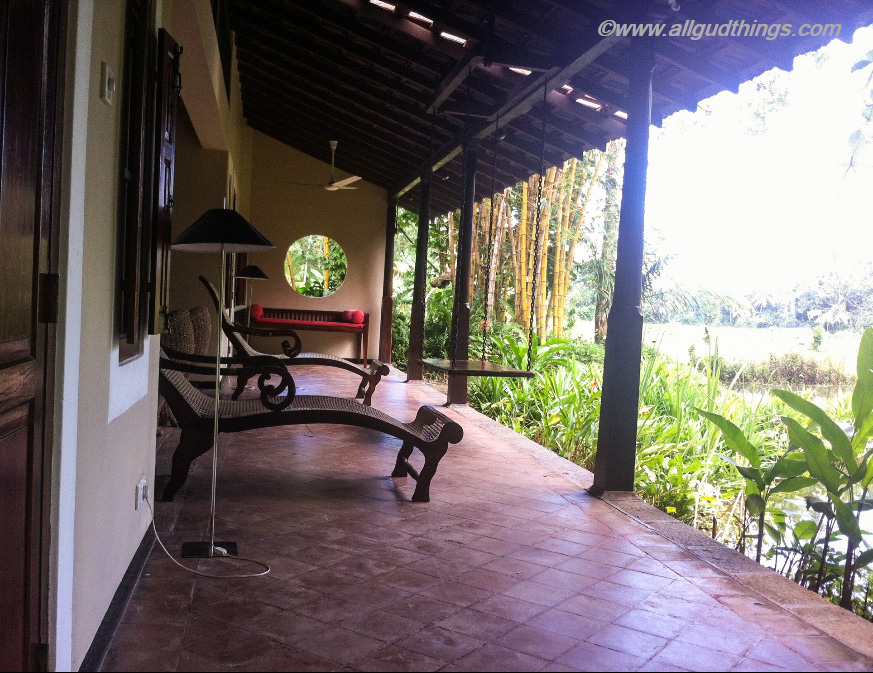 As we were walking towards our Pond House suite, we were getting elated. The villa was overlooking natural Lotus pond and had a huge swing to sit and relax. The room was furnished with wood furnishings. It had a king sized ornamental bed with canopy, sitting area, plush open bathroom, shower, bathtub, upscale toiletries and enclosed private garden. The suite also has fans, air conditioner, and good connected Wi- Fi but no TV and DVD player.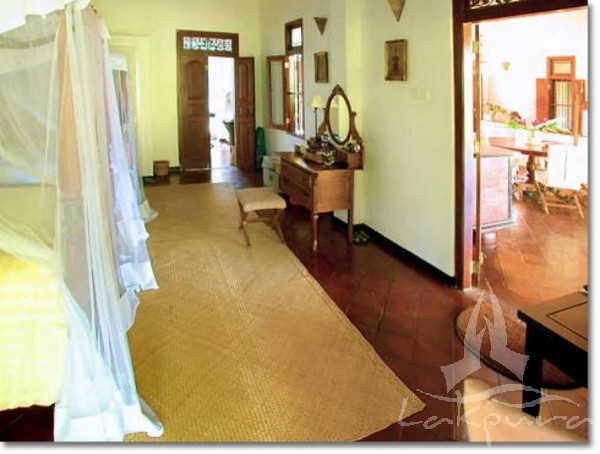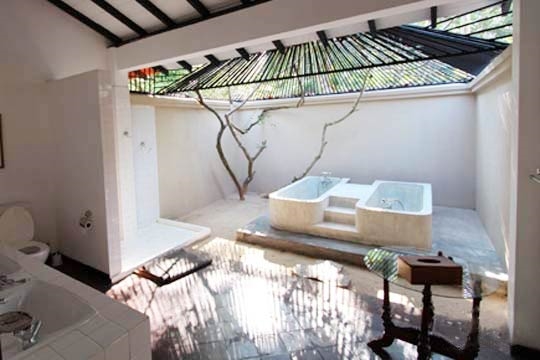 There was a common open living room between Ginger and Jasmine Pond houses, hedging couches, armchairs, sun beds and dining table. It was a perfect place to dine, soak in sun and admire the exotic birds.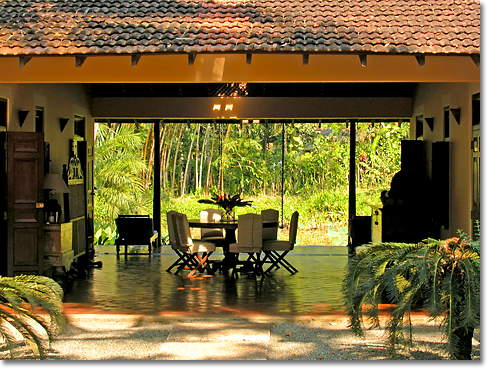 The Apa Villa resort is tucked in between the tea estates and paddy fields. The huge verandahs with side seatings, all suites facing ponds, ponds covered with lotus flowers and plants, pool amidst the canopy of thick trees, flowering shrubs, and a variety of reptiles, birds make the whole place earthy, serene and close to nature.
Dining at Apa Villa Illuketia
The meals are served in the main house verandah, each time with a different setting. The Birds, monkeys, and cicadas play background music whereas the water channel runs alongside the corridor.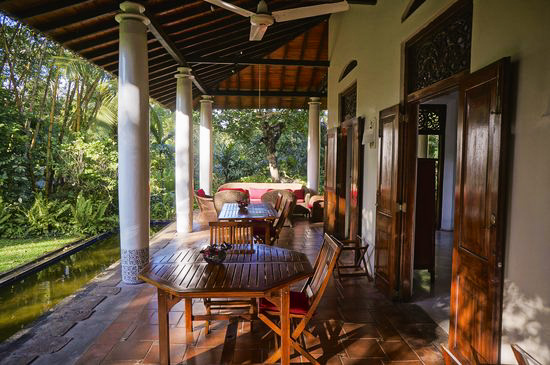 Breakfast: is served from 7:30 am -10:30 am. It starts with a fresh juice and tropical fruits. Then the main course includes eggs, sausages, bacon or typical Sri Lankan breakfast (Pan – hoppers with or without egg, coconut milk curry and spicy sambol relish) with Ceylon tea and fresh island coffee.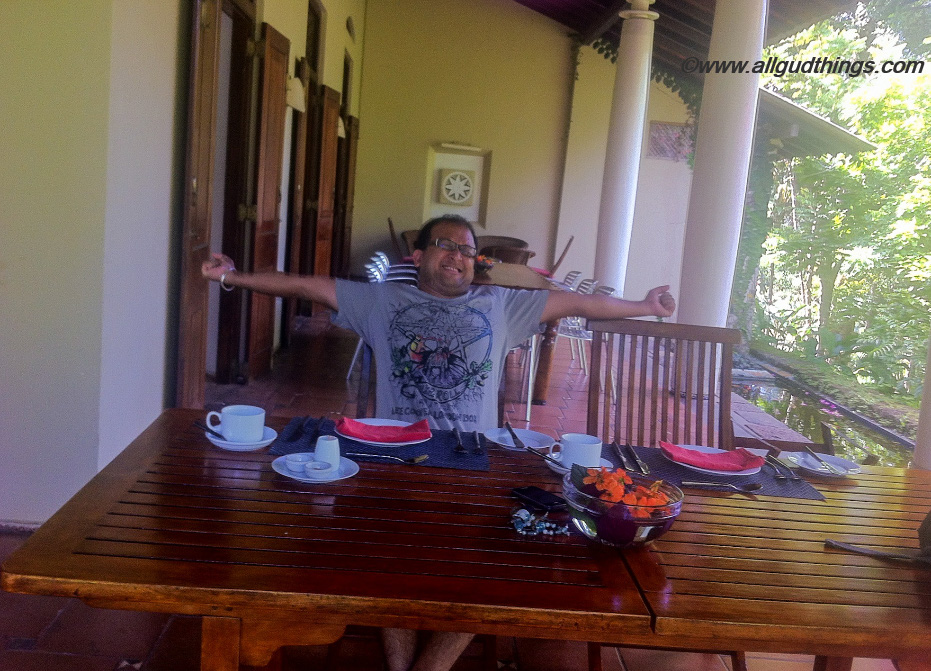 Dinner:  is served from 6:30 pm -9:30 pm. It includes two – three courses of set meals. The cuisines vary from Sri Lankan, Singaporean to Seafood variations.
The in-between snacks are served till 5:30 in the evenings and one can choose these perfect cozy side seatings in the verandah with the garden views for munching.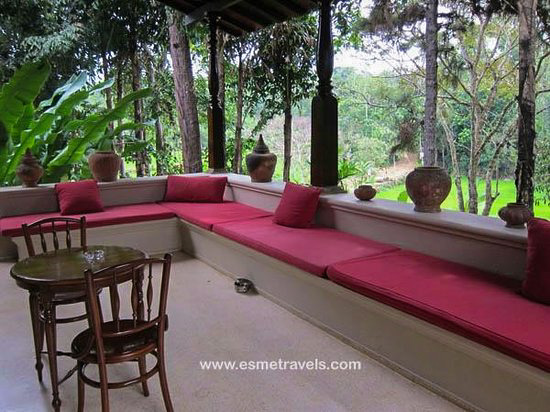 Activities & Amenities at Apa Villa Illuketia
Apa Villa Illuketia, Sri Lanka has one 25 meters long swimming pool with comfortable deck chairs enclosed in between the bamboos, tall trees, shrubs, and flowers.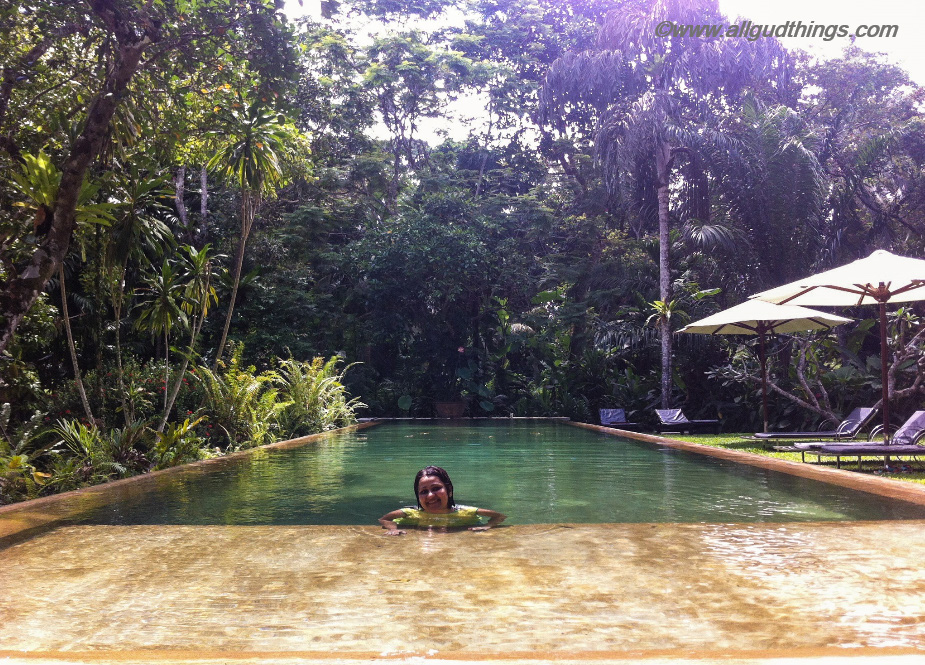 Apart from this; there are many coffee table books, magazines, and novels to read and relax in the basking sun. They too have a pool table, TV room, and study room. The estate organizes cycling tours to the nearby villages, day trips to the tea estates, river trips, sightseeing to Galle and other nearby surroundings.
Sightseeing from Apa Villa Illuketia
The shuttle van runs from Apa Villa Illuketia which dropped us till the main road. From there we took the local bus to reach Galle city which was almost 5 kilometers. We explored Galle fort on foot and munched on pizza and drinks in the cafe. At the end of the day, we hired a bike at a very reasonable price for our future day's exploration.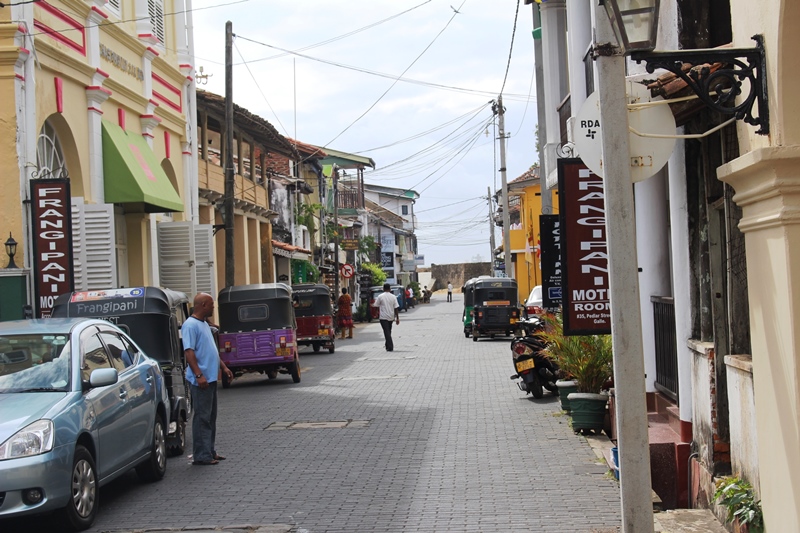 The second day of our trip started with a wonderful fresh breakfast, overlooking the gardens and lazing in the verandahs. By afternoon we thought of exploring the other beach towns Hikkaduwa and Unawatuna, which lies at a distance of almost 5 km and 20 km respectively from Galle. These places are famous among hippies, surfers, and divers. They too have the perfect beaches to watch the sunset. You can check here the enthralling pictures of Sri Lanka beaches.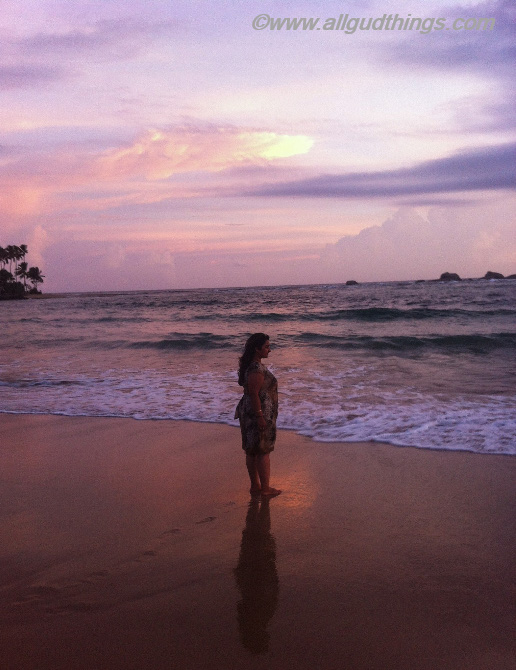 Apart from this, on the third day, we rode our scooter to see Handunugoda Tea Estate in Ahangama. It took us total 30 minutes to reach. The Tea Factory is famous because of Virgin White Tea. This tea is completely untouched by hands. The factory is a living museum and it stills operates its more than 140 years old machinery.
The others attractions nearby are:
Peace Pagoda: The peace pagoda lies on the top of Rumasalla hill and gives serene views overlooking the Panoramic Ocean. One can go hiking or by bike till the top.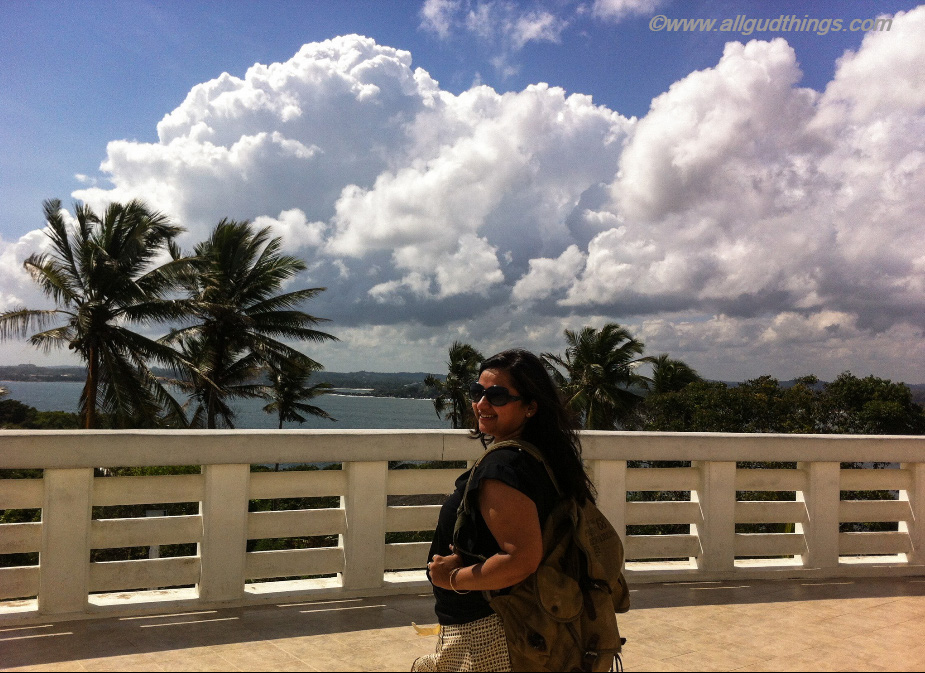 Galle International Cricket Stadium: The Galle stadium was used as a race course by Britishers. Since last 100 years it is being used as a cricket stadium and since 1998 it has become an international cricket stadium.
Lighthouse: The lighthouse lies at the southern end of Galle fort and it has been there since 1848.
Shopping: Shop for beautiful pearls and check for the authentication certificate.
%CODE2%
Overall Experience of Apa Villa Illuketia
If you are looking to unwind yourself, get tranquilized and spend some romantic moments together in the lap of nature, then this is a perfect place for You! The resort and rooms are beautifully handcrafted keeping the surroundings in mind. The services are impeccable. The moment you are here, you are away from the city's hustle-bustle and clock stops for you.
In short, the resort is a perfect combination of modernization, traditionalism, luxury, and comfort. We adored each day staying here and these memories will stay with us forever.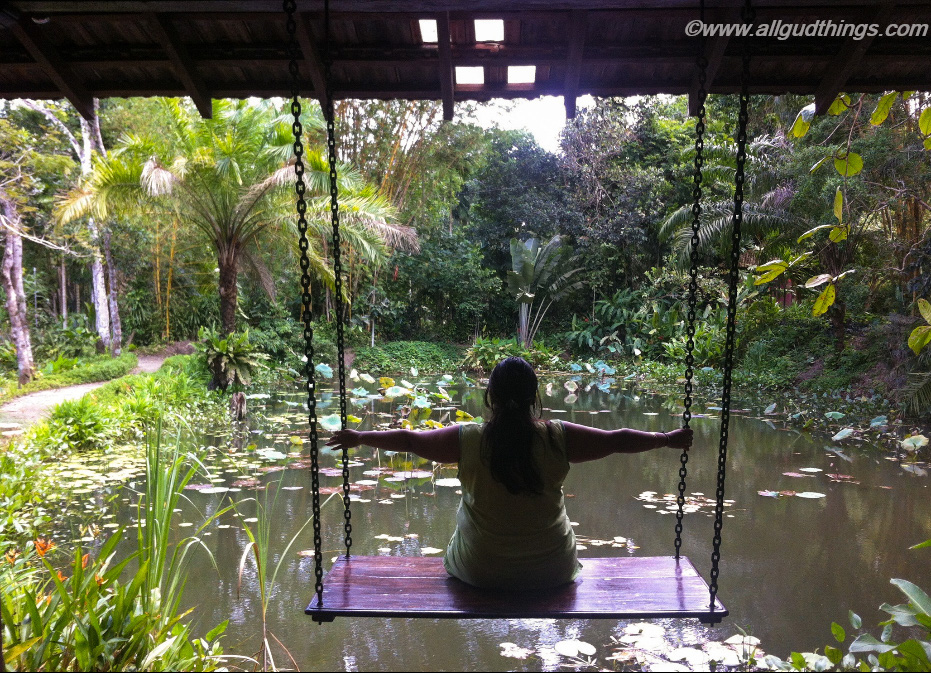 The Apa Villa's have their another property Apa Villa Thalpe located 5 Kilometers away from Apa Villa Illuketia. The property is equally stunning and is located on the sea shore. The property has seven suites, blue pool and direct access to the beaches. We wanted to spend last two days here but couldn't get the option. So choose to laze around at Apa Villa Thalpe for a day in the pool, watching waves in the Indian Ocean. Later on, we had a sumptuous lunch here.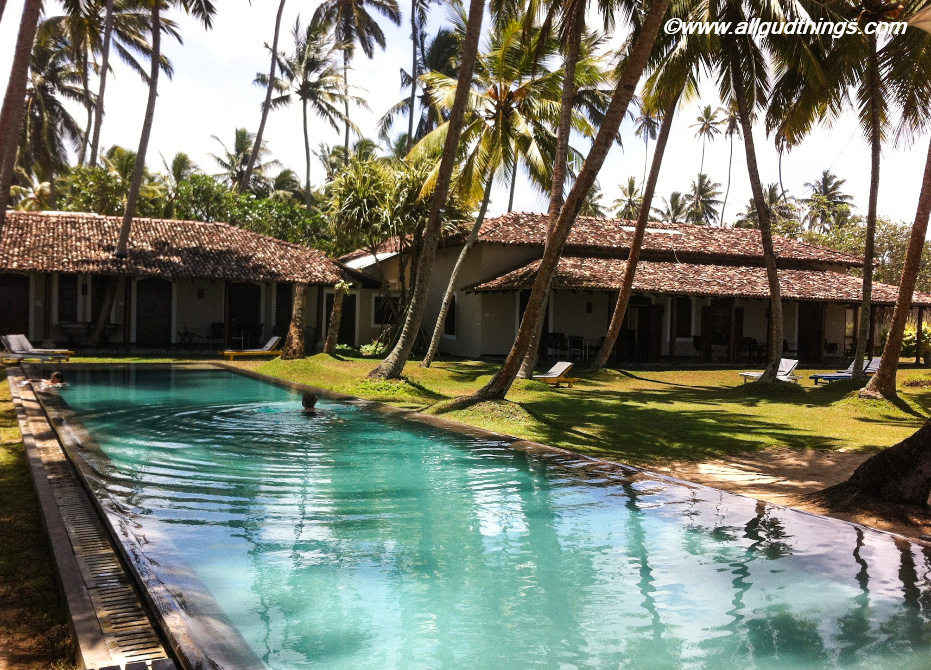 Contact Details:
Apa Villa Thalpe: +94 91 2283320; Apa Villa Illuketia: +94 914-381411
Email Id: [email protected]
Hans Hoefer (Owner) Mobile: +65 96196170; E-mail: [email protected]
It is fair to share, so please share it with your friends. You can also drop us a message for any other information.