As we are writing our next series of Leh Ladakh road trip from Delhi, we are getting nostalgic. We started writing about the Nubra Valley but the story of White Lake Tso Kar, which is the smallest of the three main high altitude lakes of Ladakh (Pangong Tso, Tso Moriri, and Tso Kar) popped up before in our mind. So let's know a little about white Lake Tso Kar in Ladakh.
Route for the White Lake Tso Kar
Tso Kar can be reached directly from Tso Moriri, via going to Leh from Manali or via returning from Leh to Manali.
From Tso Moriri
White Lake Tso Kar lays 90 km from Tso Moriri and the total distance can be covered in 4-5 hrs. The roads of this route are only of gravel and dirt.
From Leh
Tso Kar lays 153 km from Leh. Ahead Debring, there is a diversion for Tso Kar. The whole distance can be covered in 5 hrs, crossing Taglang La. The roads are really good except a few patches of gravel and dirt.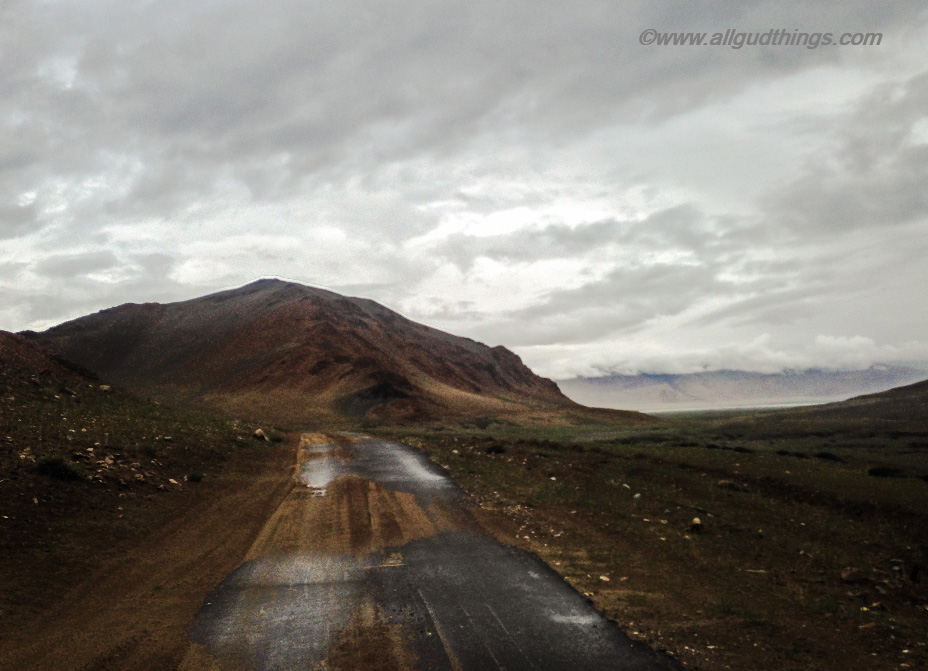 White Lake Tso Kar
The White Lake Tso Kar, also known as Kar Tso or Tsho Kar is an L shaped brackish water lake in Ladakh at an altitude of 15,367 feet. It is not a wide expanse of blue water like Tso Moriri and Pangong Tso but a marshland in the wide valley with deep water at places, spreading up to 7.5 Kilometre. The other end of Tso Kar can't be traced standing anywhere, even from the Thukje monastery top.
%CODE1%
Around the White Lake Tso Kar, there is dense and tall grass and thick salt deposits. The salt deposits can be seen on all the sides of the lake, making it look white but the maximum was on the eastern side and these exactly resembled the days or month's old snow from a distance. The salt was and is still collected by the local nomads known as Rupsu Chang and traded locally in Jammu and Kashmir.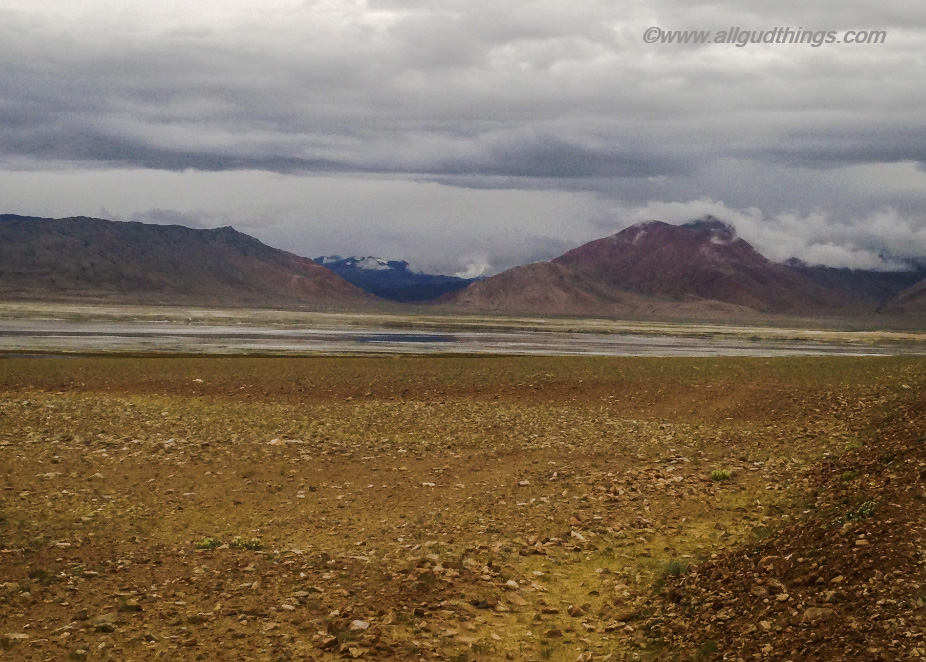 Tso Kar, the White Lake is not as blue and turquoise like other lakes of Leh but it is more of bluish-white. It is surrounded by snow-capped peaks on the western bank whereas the colored reddish-purple hue mountains on the southeastern side. The straight tarmac roads run in the village between the valley and look newly built and super clean.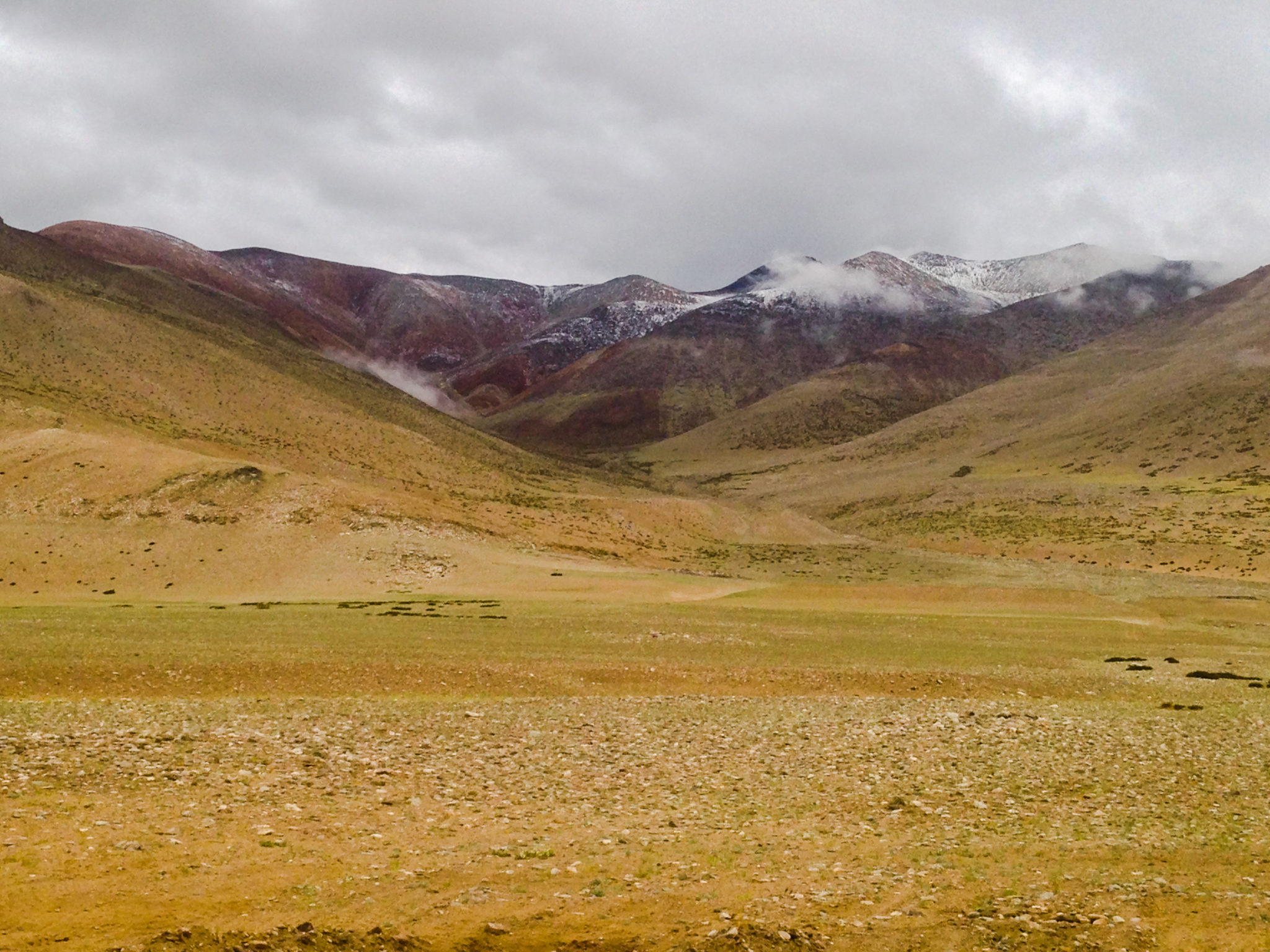 Historically, the White Lake Tso Kar ranged high up till the valley and the cutout marks by water can be clearly seen on these huge mountains, while ascending towards the beautiful Monastery of Thukje Village. But look at the lake now, it has receded drastically and is still receding every year.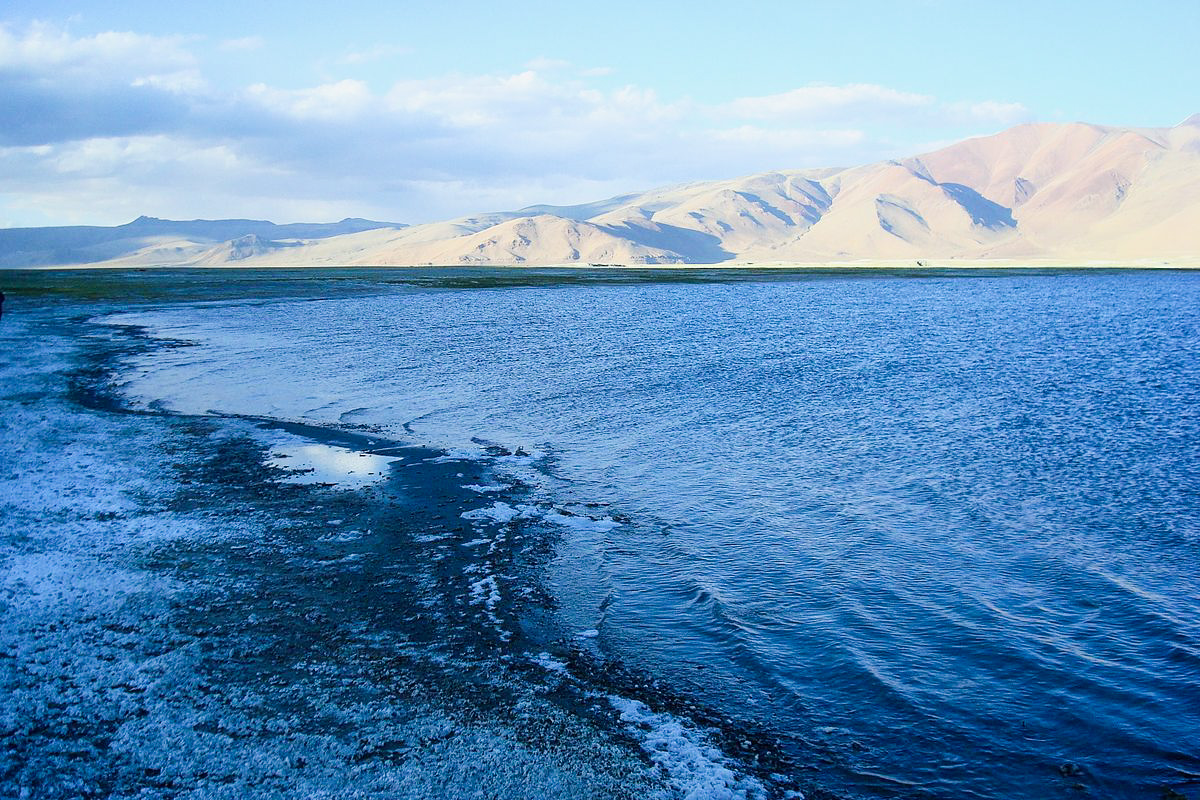 Fauna at White Lake Tso Kar
The surrounding countryside of Tso Kar is a bird watcher and wildlife paradise.  Locals answer the place to be home to the Kiangs, Tibetan gazelles, Tibetan wolves, and foxes. We only could trace the Beautiful Kiangs/ Kyangs, the largest of wild asses sprinting and roaring around the white lake. The roaring sound was loud, distinct and it echoed in the empty valley, leaving us completely chaotic and fuddled. At the basin, one can find ducks, black-necked cranes, bar-headed geese, and crested grebe. The Black-necked cranes come to Tso Kar to lay eggs.
Accommodation at White Lake Tso Kar
There are just single-digit counted white gray parachute tents, homestays, and resorts at Tukhje village. We choose to spend a night at Tso Kar resort which lies at the end of the village and away from the White Lake Tso Kar, completely engulfed in the calmness of the virgin landscapes.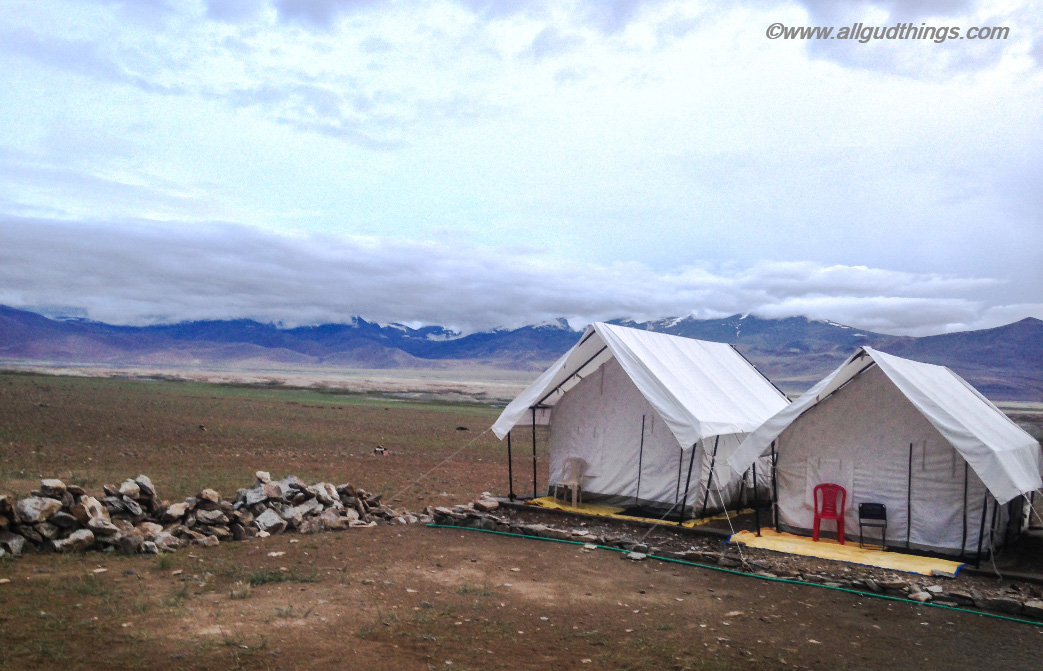 Tso Kar Eco Resort
The Tso Kar Eco resort houses both tents as well as rooms. We choose the tent first, thinking the clouds will vanish by night and we will be able to see the galaxies above. But the temperature dipped further because of strong wind, rain, and snowflakes in the late evening and it forced us to move to the rooms. Rooms at the resort are very basic, equipped with enough blankets and quilts to keep you warm, but still, AMS (Acute mountain sickness or Altitude sickness) surely hits one at Tso Kar. We too felt this was the coldest place and night in our whole Leh Ladakh road trip. The staff of the hotel was quite courteous and friendly. They enlightened us about the locality but still, we were uncomfortable and uneasy because of the chill.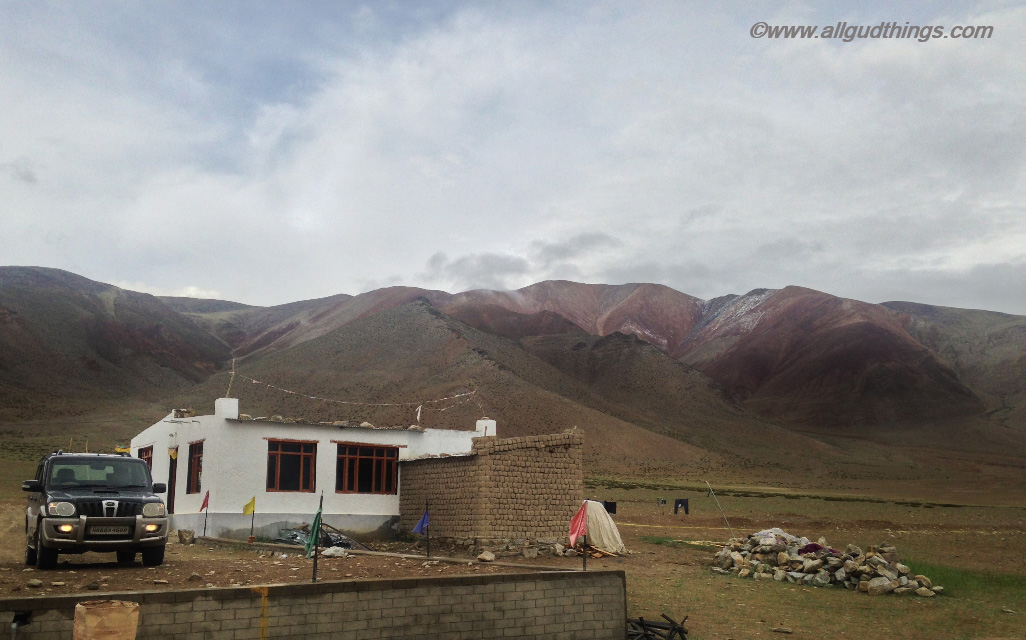 Cook served us a three-meal course dinner with 90's songs playing in the background but we were not able to take even two courses in that cold. Electricity comes in the village as well as the resort only after 7:00 pm or when it gets dark and stays till 11:00 pm. In the morning, there is no hot water in the washrooms but staff provides the same in buckets to get fresh. And forget about the phone and internet connections here.
%CODE2%
After getting fresh, we drove till the Tukjhe monastery to get a glimpse of the Tso Kar lake from height and that is what we saw- not only the white and blue stripe of the lake but the vast shaded landscapes extending up to several kilometers. The scenery around can make you stare it for hours.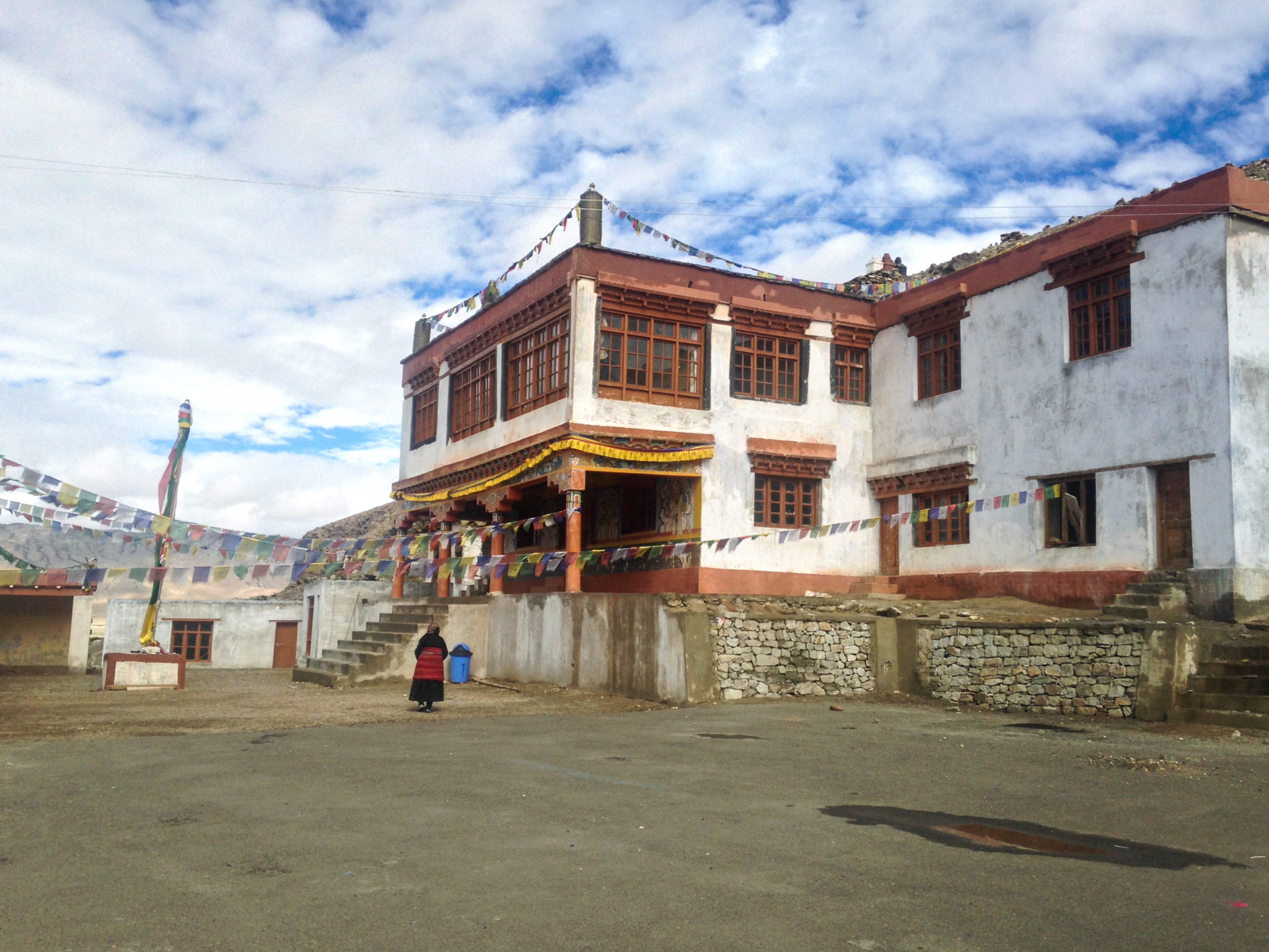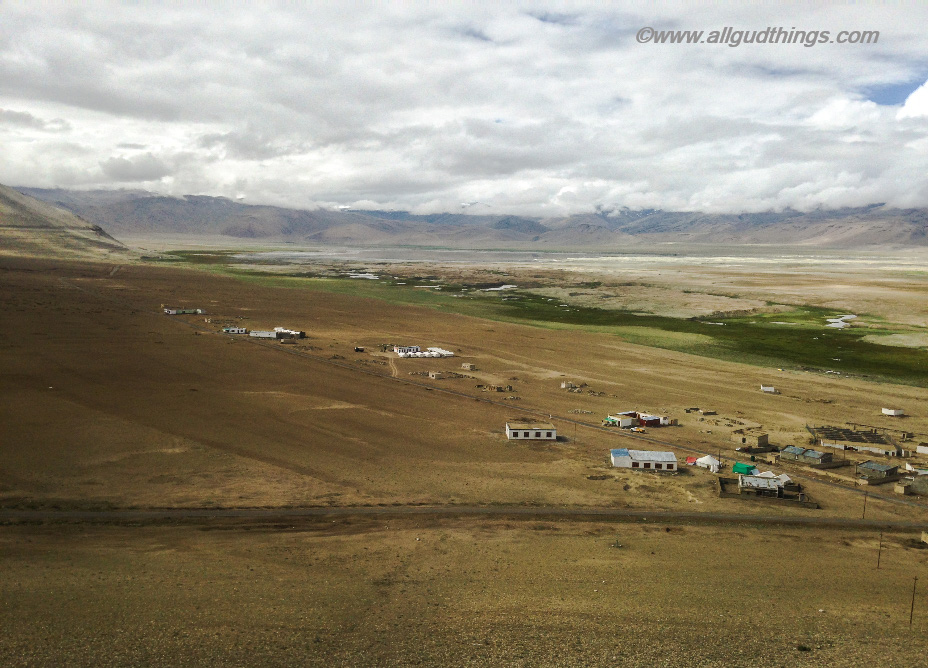 That was not the end; we came back to the Tso Kar Resort to take out luggage to leave ahead but our chit-chat with the staff members of Tso Kar resort still continued. We were really curious to know what they do in their free time. And the answer was full of leisure time. They listen to songs, chit chat, soak and sleep in sun. Interestingly one of them, Tenzin loved to write too.  The writing he shared with us was simply amazing and we thought of sharing his thoughts with you with his permission.
"Talking with Nature"
Early in the morning, the silver moon gives way to the Crimson Sun;
Drops of Dew smile, but mud still smells with night rains;
Walking down the Lanes of Memory, each step tells a story;
With each story there is a change;
But I continue my walk…………
Cold, soothing, fresh fragrance; breeze with a feathery touch;
Feels the same as a year before;
Red, Blue, Yellow flowers smile and sway everywhere in the valley,
Making me wonder have I changed;
Cooing Doves, calling sparrows & a wagging tail dog passes, smiling my way back
But I continue my walk…………
We read the poem multiple times standing there and felt his talk with nature is deep and lovely.  The village Tukhje and white Lake Tso Kar are natural and straight out from heaven. There are the only bunch of villagers in the village and army base which is a kilometer away. Villagers might be talking and spending time with each other but they also love talking to nature. After all, nature is their best and forever friend in this deserted barren land.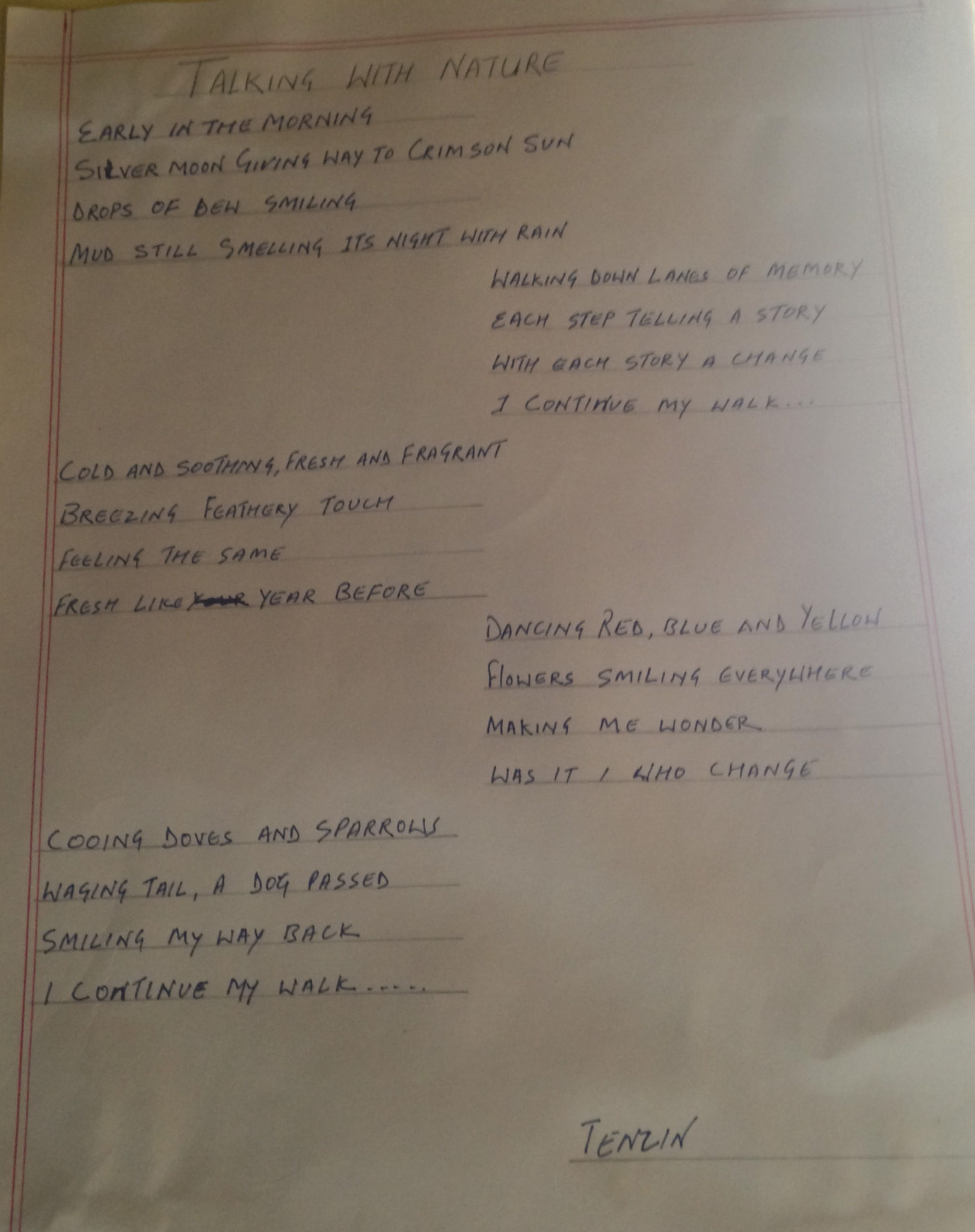 Points to remember at White Lake Tso Kar
Even, if the days are warm at Tso Kar, evenings and nights can be chilly. So carry and wear woolens timely. And if it rains, on that, the temperature can even dip to 0 or -1 degree Celsius in summers.
Rooms are basic in Tso Kar but they are good enough to keep you warm.
There are high chances of being hit by AMS at 15,000 feet. So, take precautions to tackle it and stay warm. If AMS gets worse, do take help.
Before heading towards the lake, check the trail carefully, as it is a marshland.
The Lake is accessible only from June to October.
Don't roam alone on the roads after late evening as wild animals to roam freely that time
Kiangs run and make you run endlessly if you try to come close to click them.
Overall, we enjoyed staying and spending time at white Lake Tso Kar and the resort. We will surely like to go back when it's sunny to get more views. What about you?
Apart from this you can check our other series of Leh Ladakh road trip