Beach: Best Escape Anyone Can Have – is what it stands for. Yes, and this is true for me too. I love beaches, not only for their vivid colors, views or waves but they help me get back to "me". I can sit for hours, admiring and getting lost in the waves. Each coming wave tells me to come out of my comfort shell, expand the horizon and not to get tied away. They tell me that let the worries drift away and think deep. Beaches make me feel heaven is much closer. Ya Ya! A lot of philosophies. Let's come straight to Patong town & the beaches in Phuket Thailand.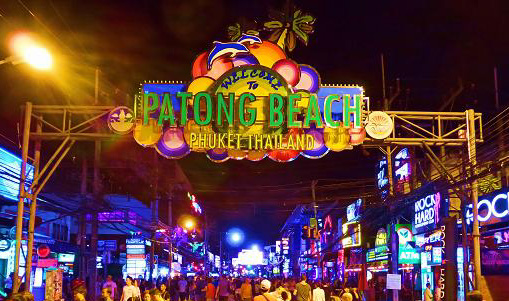 Patong town is the center of attraction of Phuket and is famous for tourist nightlife and shopping. In fact, people often describe Patong town as a quiet relaxing place during the day which becomes a huge party town during nights. So, here in this post, I have listed the activities to do during day and night, which I explored recently.
Activities during Daytime at Patong Town
Hop over to Beaches
I explored that in and around Patong Village there are many beaches. In fact, the whole of the Patong village is built around beaches. So you can spend days relaxing, sunbathing, taking views and enjoying water sports at beaches. The nearby ones are Patong beach, Freedom Beach, Kalim Beach etc.
The Patong beach is widest of all the beaches here. It spreads over 3 km with a wide strip of golden sand around it.  At the beach, one can explore parasailing, speed boating, cable skiing, target shooting etc and on the other side of the road, there are lots of vibrant shops which lure you to shop and restaurants to chill out.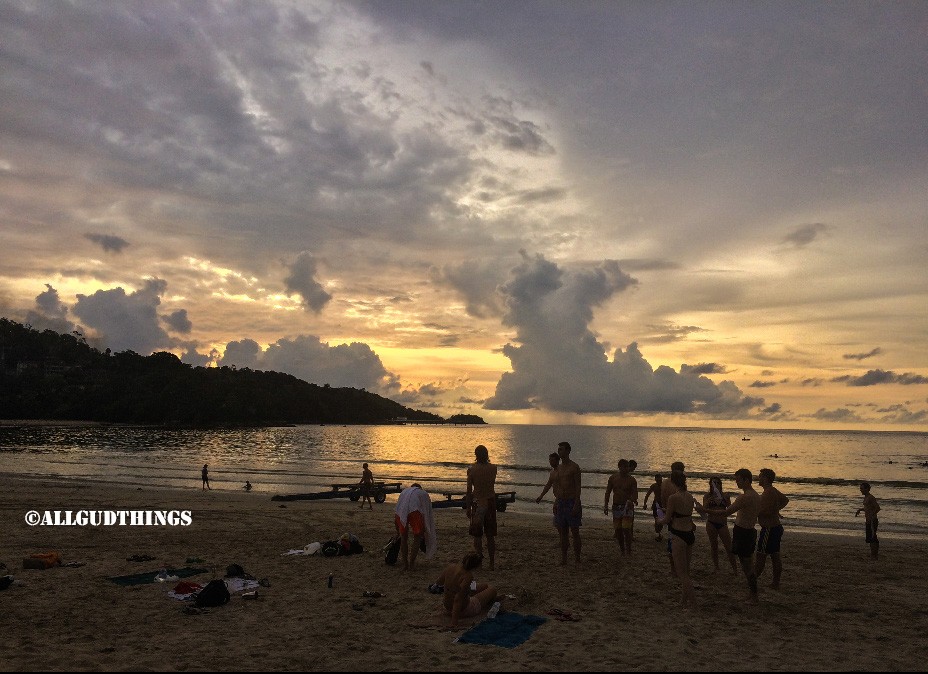 Just next, to the Patong beach is the Kalim beach. It is an extension of the Patong beach and is rockier and surrounded by hills. No water sports or activities happen on Kalim beach. You can just take awesome views from here.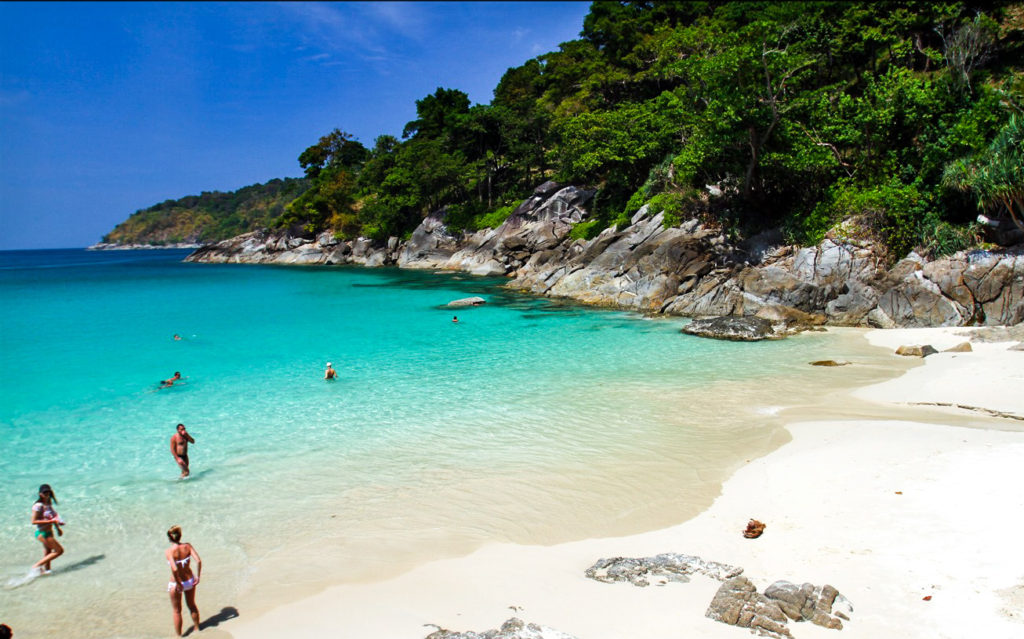 The freedom beach lies on Phuket's west coast. It is difficult to access and is very quiet as compared to other beaches. There is hardly any noise except that of long tail boats. One can enjoy beach soccer, beach volleyball, and snorkeling here.
Also read: A complete guide to diving in Thailand
Ride till Kathu Waterfall
Phuket is rich in waterfalls too. Few of them are Bang Pae, Tonsai, Layan Bay and Kathu Waterfall. I suggest you ride to Kathu Waterfall as it is near to Patong town. From Patong head towards Phuket town, then turn left at the traffic lights next to the Caltex gas station, pass the local Kathu market and you will reach the road following Kathu waterfall. There is a climb before you get to see the magnificent views. But I am sure, once you reach and see the view you will forget everything and will say it is worth climbing.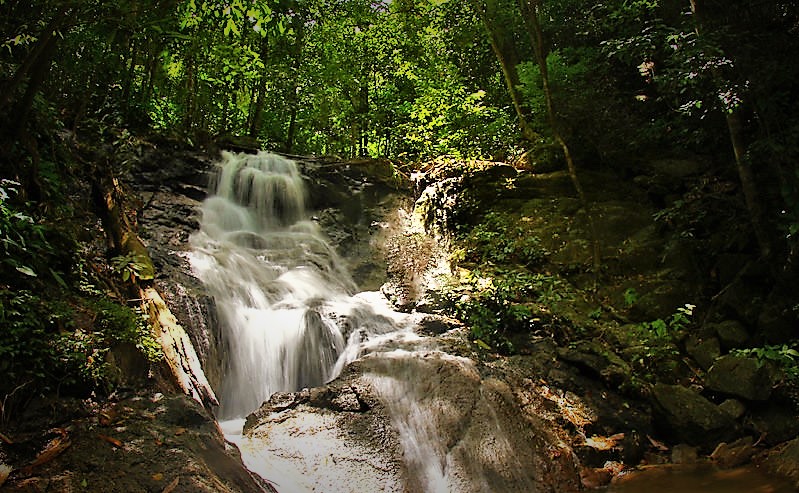 Explore Historic Old Phuket Town
Explore the 18th century old Phuket town on foot to take an authentic feel. Here, click pictures and admire lots of colorful buildings influenced by Sino- Portuguese architecture. Many of the old buildings have now been converted to hotels, restaurants, coffee shops etc. Besides this, you can explore nearby Chinese temple. The vegetarian festival  happens in September – October. During this festival, people refrain themselves from meat and other stimulants to obtain good health and peace of mind. Meat dishes are replaced by soya and protein substitutes.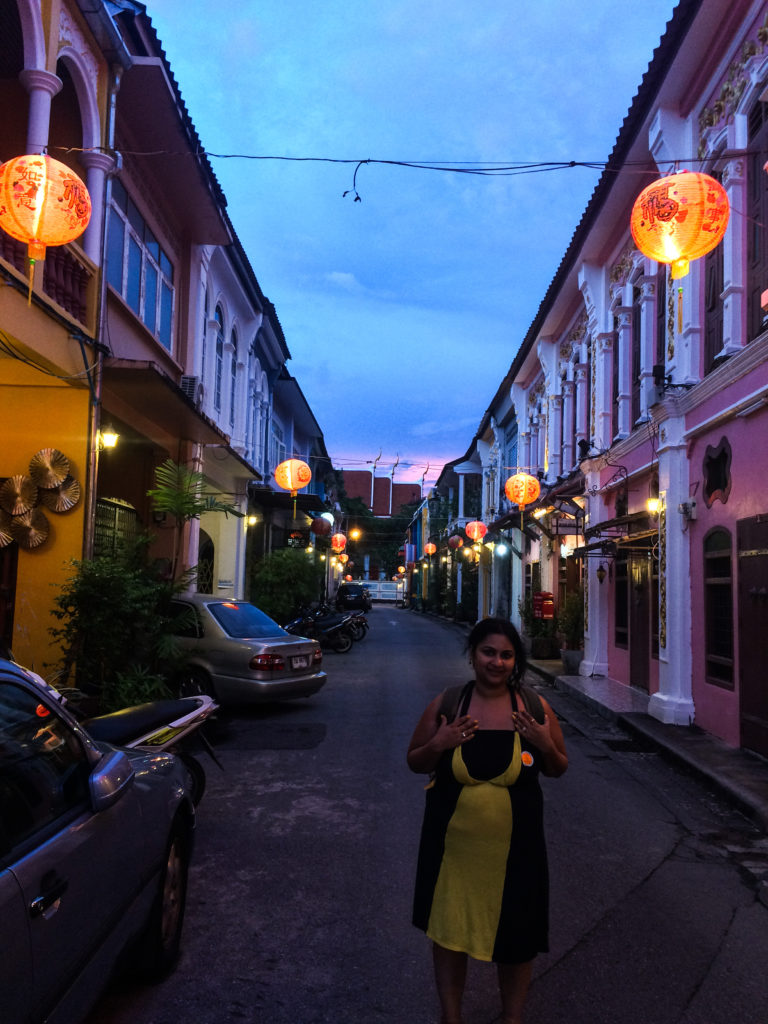 Also Check: The detailed post on Phuket Old town
Get yourself massaged with Thai massage
Thailand trip is incomplete without Thai massage and Patong is a hub for the same. There are many small and large establishments offering various types of massage package which eases your aching foot and relax the body, mind, and soul. If you get a chance, also try an ancient massage at Temples such as at Wat Pho in Bangkok. (You can read my post on Bangkok here – 10 places not to miss during Bangkok trip).
 Activities during Night time at Patong Town
Bangla Road/ Walking Street
The Bangla Road is the lifeline of Patong and it gets a life when the sun goes down. I mean it's quiet and just like a normal road during the daytime and the actual activities come into action only during the evening. The road on both sides gets packed with bars, restaurants, clubs, and shops. The walking street gets colorful and flashy. Late night bars pump out music at full volumes and many places host live music. The touts are seen everywhere selling services of ping pong and strip shows. Strip poles are placed on the club edge and many pole dancers are seen dancing on the road itself. The best part of this place is – it is safe and you can hop to a party any time at night.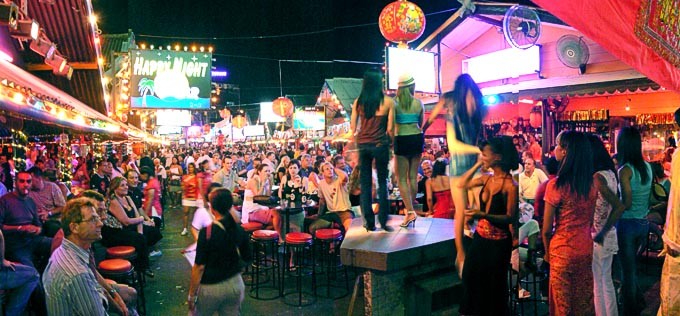 Also Read: The best areas to stay in Phuket Thailand
Muay Thai Boxing
Boxing is a famous sport of Thailand. You will find many small and big fight rings in the town. But for a real experience, see Muay Thai Boxing at Bangla Boxing Stadium. There is a huge advertisement for the fight through loudspeakers and sometimes fighters themselves promote the event. The fight happens thrice a week from 9:00 pm – 11:30 pm on Wednesday, Friday, and Sunday. Ticket for the boxing is priced between 1700 THB – 2500 THB.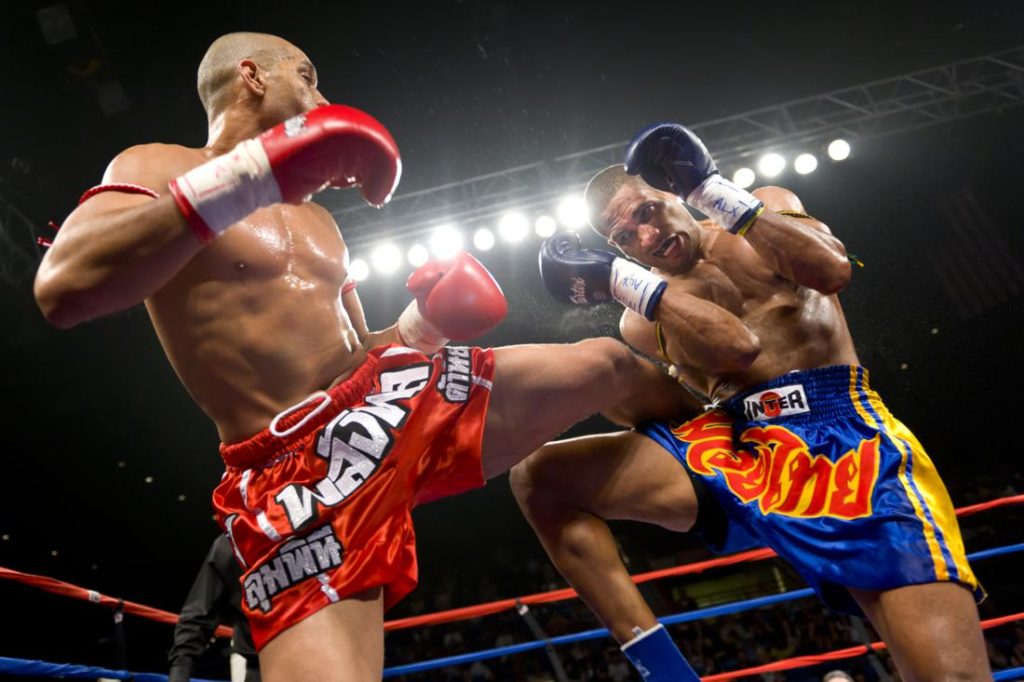 Simon Cabaret Show
The Simon Cabaret located around the Patong beach hosts most respected and famous Lady Boy cabaret show in Phuket. The show hosts spectacular musical floor with impressive sets and ladyboys dressed in beautiful costumes. All the performances are well choreographed and songs are in Thai, Japanese, and Korean. The show has fixed timings and it happens for 70 minutes. The ticket costs for Simon Cabaret costs around 800 THB – 1000 THB. After the show members of cabaret pose outside for a photograph with the audience for a fee.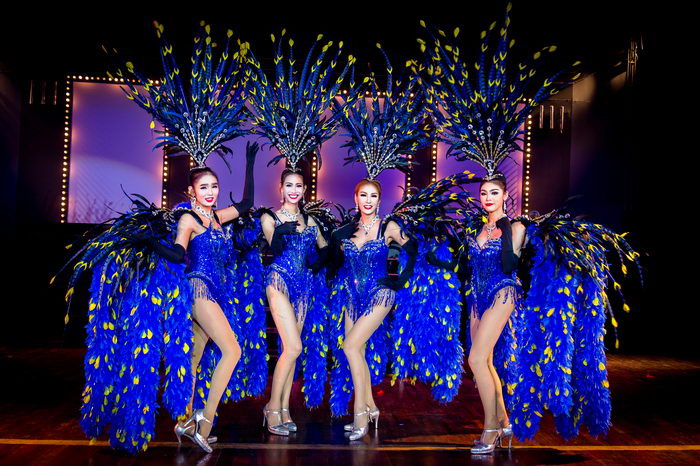 Opt between Phuket Fantasea and Siam Niramit
Opt between Phuket Fantasea and Siam Niramit if you are on a family trip. The two are almost similar.
Phuket Fantasea is a night theme park complex which features circus performers and a large number of animals to depict the traditional Thai story. Space encompasses games, shopping village, bird cave and floating village. The dinner buffet is served before the show. The show happens for 1 -1:30 hrs and costs around 188 THB.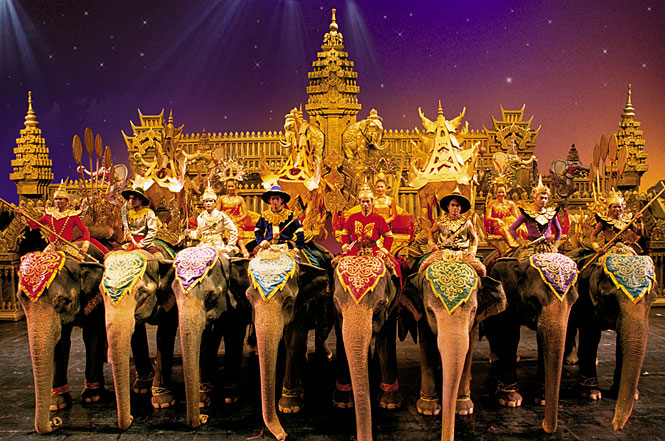 Siam Niramit also hosts another spectacular show on the world's highest stage. The whole show is a delightful picture of Thai culture and beliefs mixed with humor, dazzling costumes, and spirituality. There are lots of incredible dancers giving their best.  Here also enjoy Thai buffet dinner is served before the show.  The show timings are from 5 pm – 10 pm and ticket costs between 1500- 2350 THB.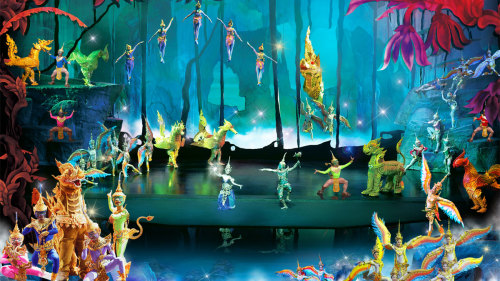 So, let us know which one of these you included in your Patong town, Phuket trip.
Apart from these options, there are many beautiful Islands around Phuket Town which can be explored taking a day trip. Do read the day trip to Khao phing kan James bond island here.