Being in Delhi and not visiting the ancient monuments is like missing the important part of our history and culture. I am not talking about the monuments only in Delhi but also about the ones nearby which can be covered in a day trip. The first name which comes in mind is Taj Mahal at Agra, but this time it was different and we took a day trip to ancient city Fatehpur Sikri.
Also Read: Visiting Taj Mahal with Kids
The Fatehpur Sikri was built by the great Mughal Emperor Akbar in the 16th century; to honor Saint Salim Chishti. The red stone fortified city; was completed in 15 long years (imagine the architecture and planning that was done). It has series of royal palaces, harems, courts, mosque etc. The each and every structure is a true architecture in itself and that is why the property is on UNESCO world's heritage list.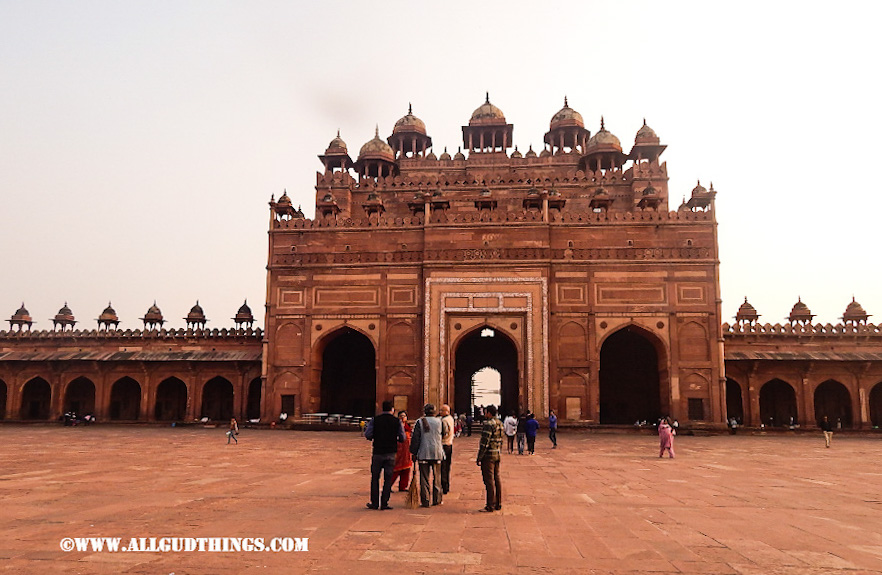 Fatehpur Sikri once the proud capital of Mughal Empire now stands deserted because of being declared as a Ghost town. The city was abandoned by its occupants within 15 years due to a shortage of water supply and other resources.
A day trip to Fatehpur Sikri
We started our journey at 8:00 am from Delhi via Taj Expressway (Distance from Delhi – 269 km) and reached Fatehpur Sikri around 12:30 pm (approx. 4 – 4:30 hrs by car) when the sun was at peak during winters in 2014. The important is that car doesn't go all the way to the top of the ridge as all the tourist vehicles are parked at a designated spot. From there we could either walk all the way up till fort or hire an auto rickshaw in 10 Rs per person. We choose to hire an auto.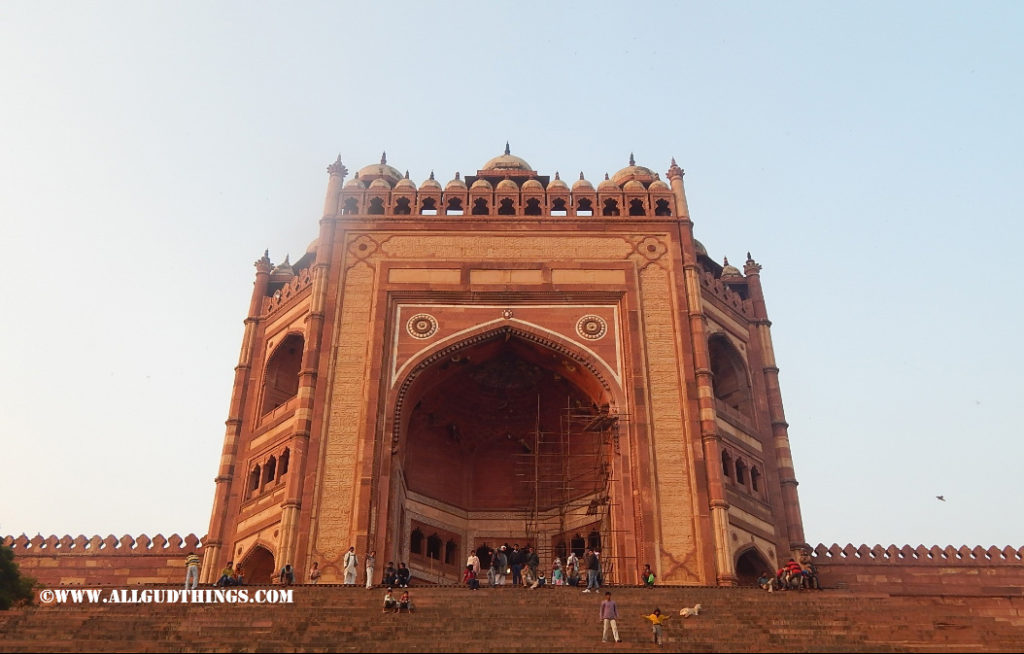 As I got the first glimpse of it, I was like Wow!! How Mughals designed this majestic structure and how masons built it. The name Buland Darwaja stands true for this 55metre high door. All you need to do is climb 40 -50 stairs to reach inside the monument (Just a small exercise and see the work is in progress for restoration).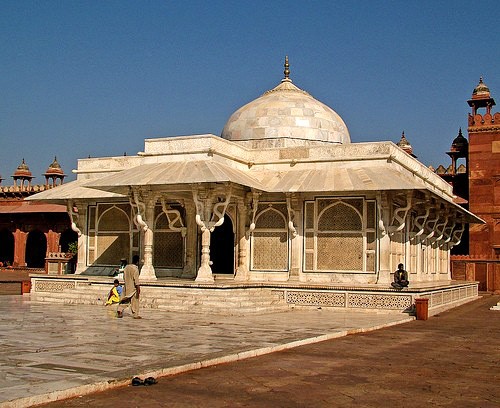 In the center of a huge courtyard stood a white marble Tomb of Saint Chishti which looked magnificent with the sun rays falling on it. The passageway around the grave chamber is covered by carved jalis and stone in geometric designs. I was completely lost in their intricate designs and also could tie the sacred thread in the Dargah.
On one side stands the largest mosque Jama masjid, built at the highest point in Fatehpur Sikri. There are white marble carvings inside the dome which were under the restoration process.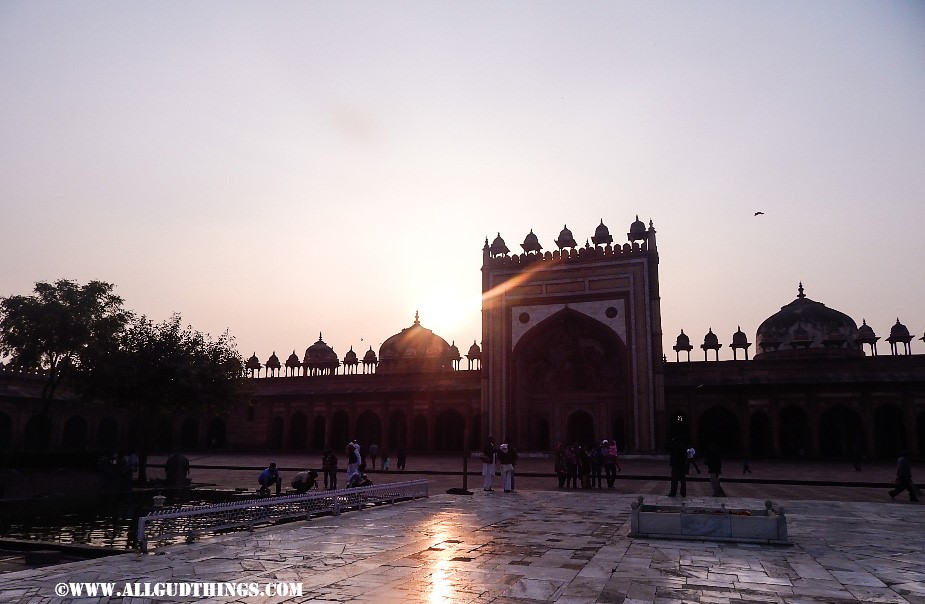 Another interesting structure was Panch Mahal supported on 176 columns. It is a five storied structure where each tier diminishes in size till the top and the last one is just a single domed structure. I wished to climb it but it is not allowed.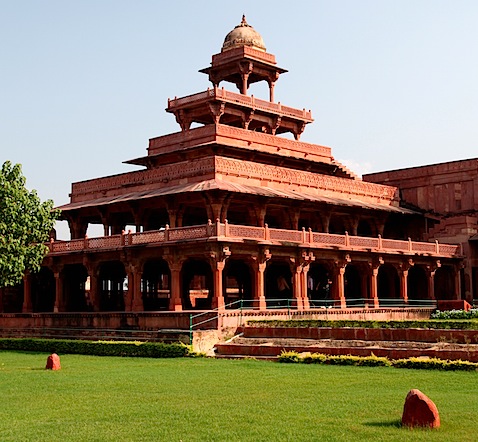 From the back, we saw Hiran Minar, also known as Elephant Tower. This circular tower has stone projections in the form of tusks. It is a unique design but couldn't get the clear answer for its construction.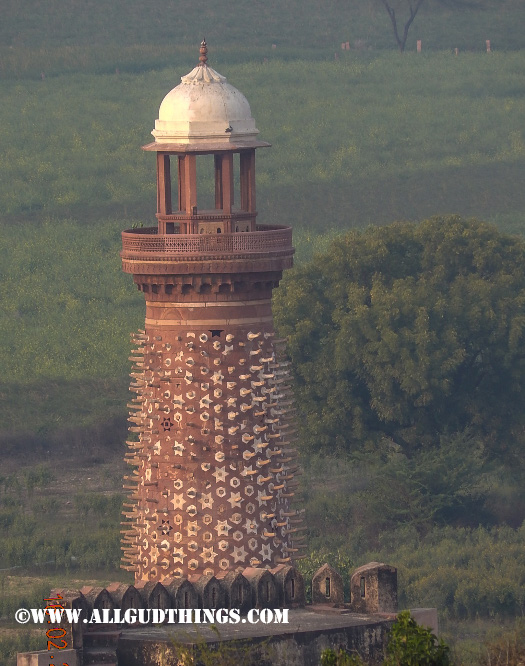 I wandered through each courtyard, passages, and rooms imagining the royal life kings and queens enjoyed in those eras. The most interesting thing is that the whole red-walled city is cool and airy naturally because of its clever architecture. My guide also told me that there is a tunnel which connects Fatehpur Sikri to Agra and Delhi but it is closed and not open to public as part of it has collapsed during the war.
Inside the fort, there were people selling stone and marble carved stuff. The products were really nice and I ended up buying this beautiful single stone carved candle stand.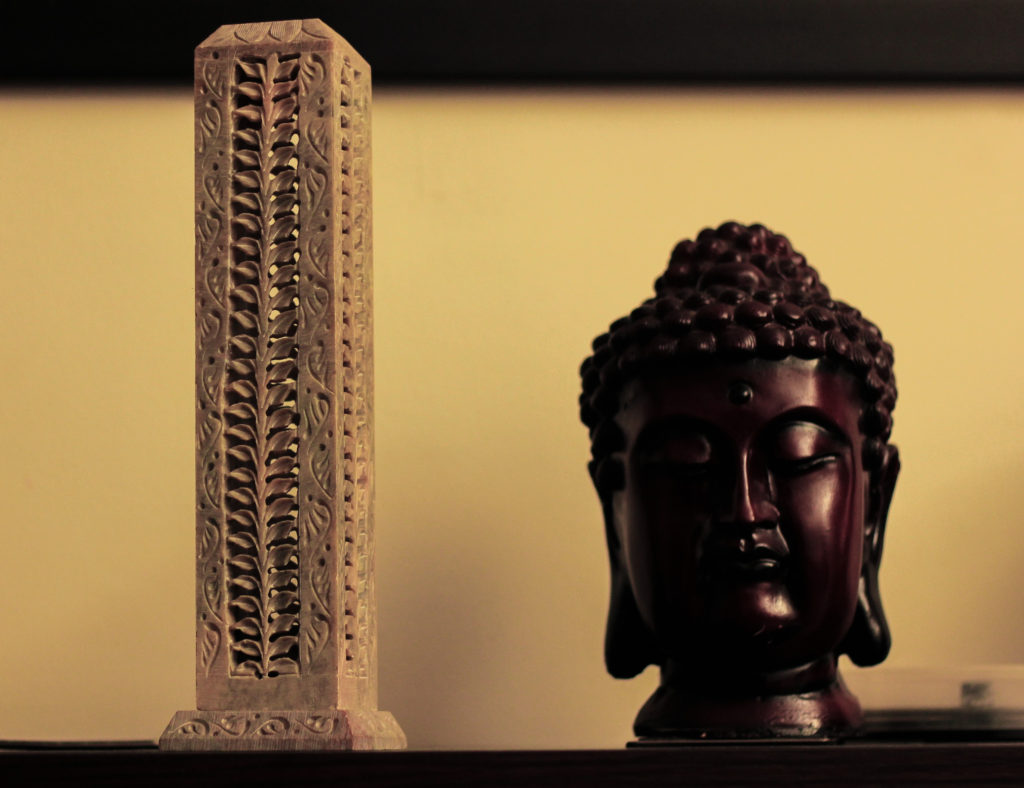 Also Read: A first timers guide to doing Delhi, the Capital of India