Mussoorie, the Queen of Hills, is a weekend getaway from Chandigarh and Delhi. It is and was always known as the charming Hill station with beautiful views of Doon Valley and clear blue sky. But now, the ease of transportation and vacationing has turned this place into Hill City rather than Hill station. Mussoorie has become super crowded. In short, the beauty of the Valley has eloped away by construction of tall hotels, and restaurants. I should say there are hardly any spaces left on the sides of mall road from where one can get clear wide views of the valley. Anyways to take the feel of Hill station, to get wide views and feel fresh mountain air, I decided to take an accommodation at a Hotel Country Inn Mussoorie which is on the outskirts, away from Mussoorie's mall road and city's hustle bustle.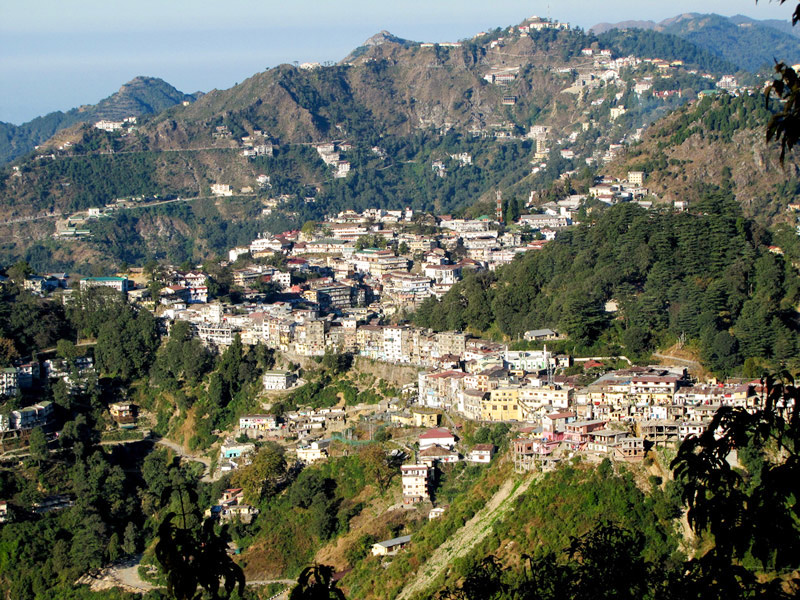 Hotel Country Inn Mussoorie
The hotel country inn Mussoorie is situated on the Dehradun- Mussorie road, approx 3 km away from the mall road. The hotel is nestled between magnificent lush mountains on sides, Doon Valley view below and tall coniferous trees all over.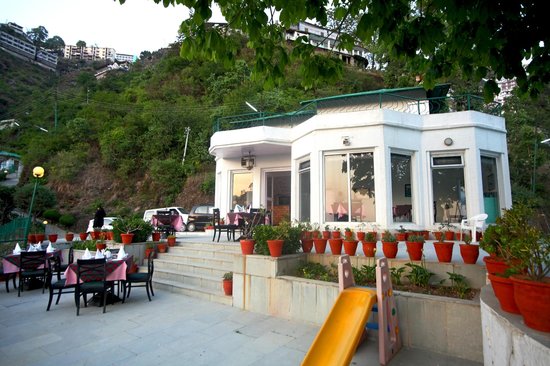 Rooms at Hotel Country Inn Mussoorie
The hotel has 13 total cottages out of which 12 falls into deluxe and 1 into luxury suite category.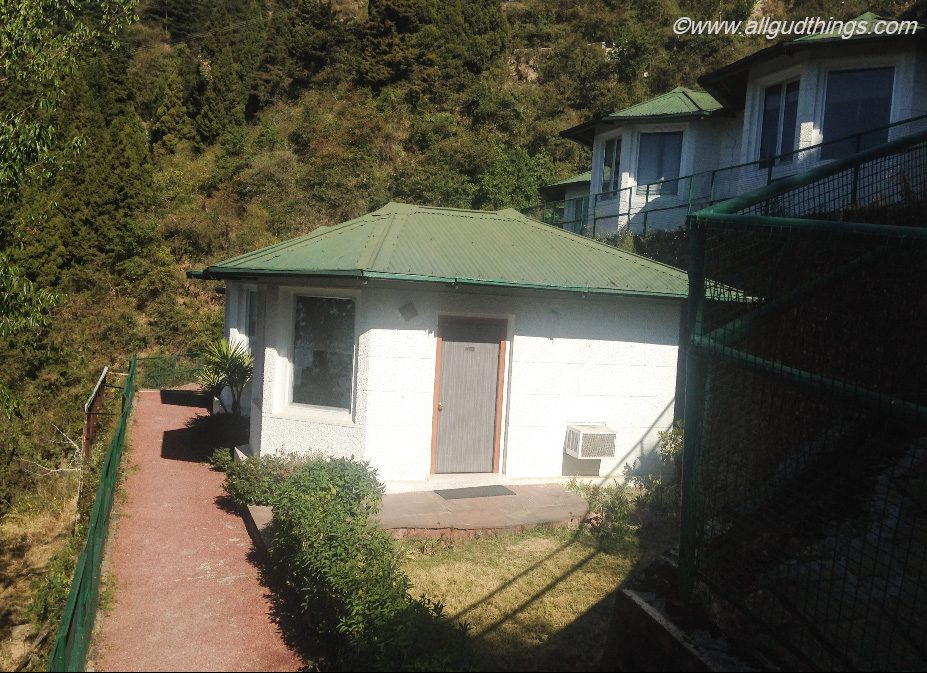 The cottages are bedded for single to three persons and have complete in-room amenities like Television, Tea/coffee maker, air conditioner, geyser etc. There is a balcony in front of each cottage which offers you the complete the bird's eye view of the Doon Valley.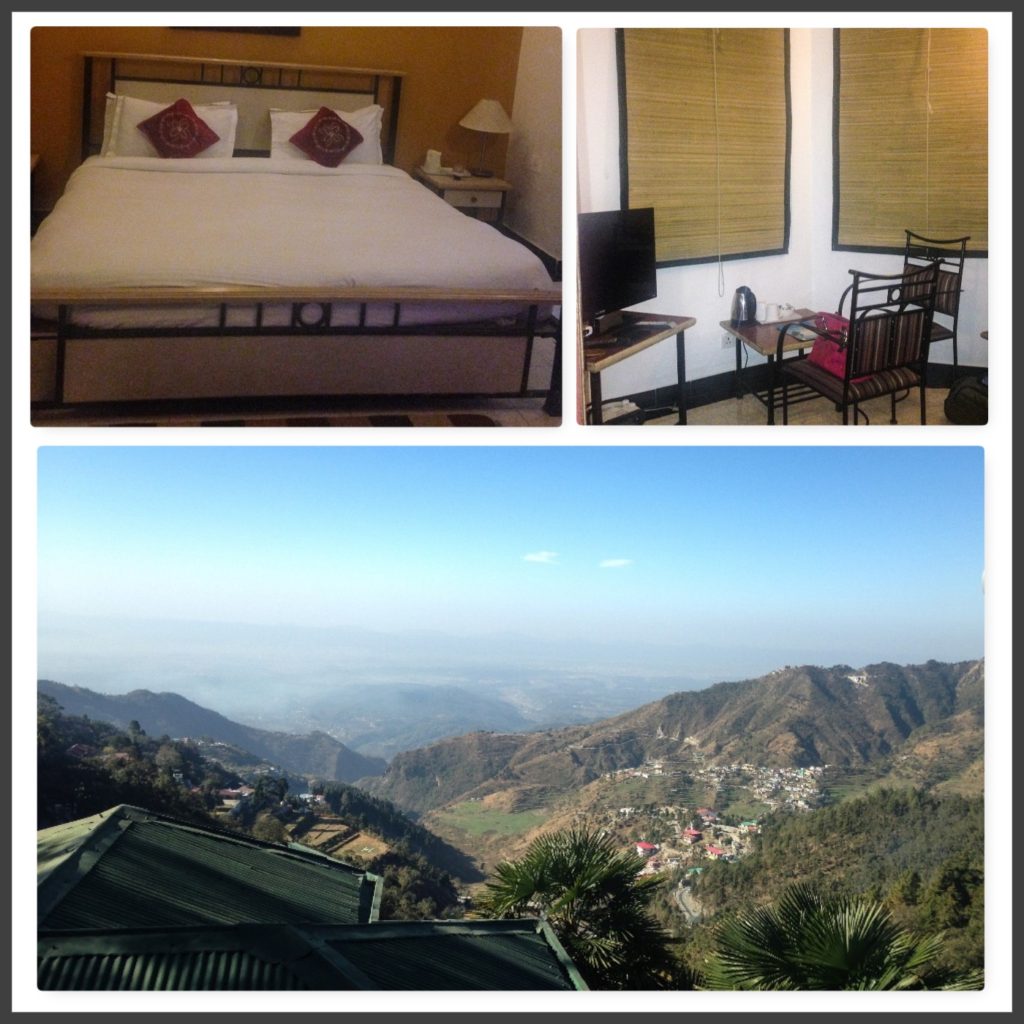 Early morning the valley views are misty and if there are clouds too, one can see them floating in between blue-sky and tall mountains. During the day when the sun is at its peak, the whole space gets lit up and the houses look like blocks on the slopes of mountains.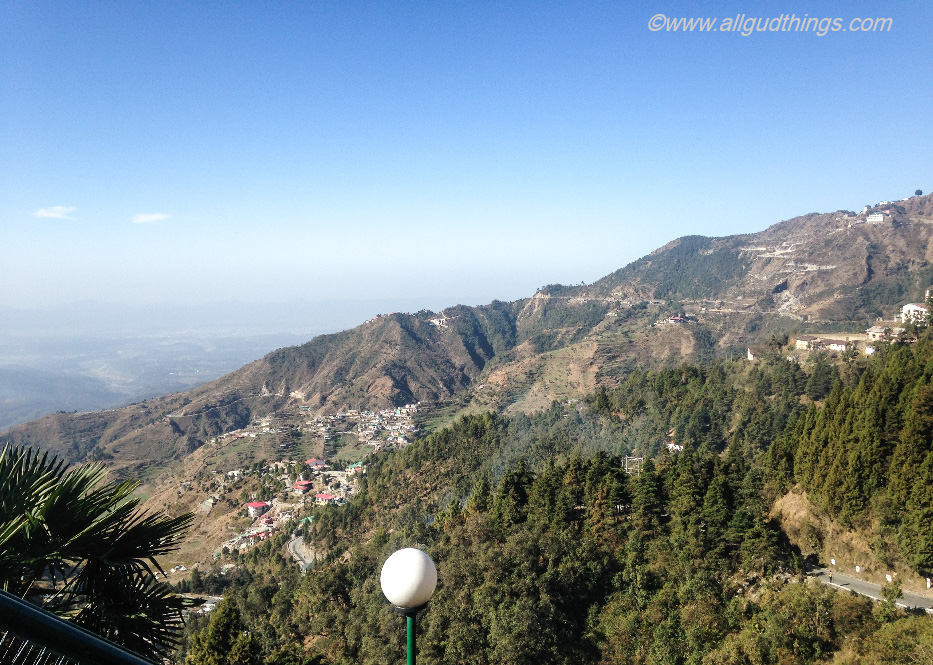 Please Note: Only 2-3 cottages are located adjacent to each other at one step and you need to take a steep climb to reach them. So, it is tough if elderly people are accompanying you.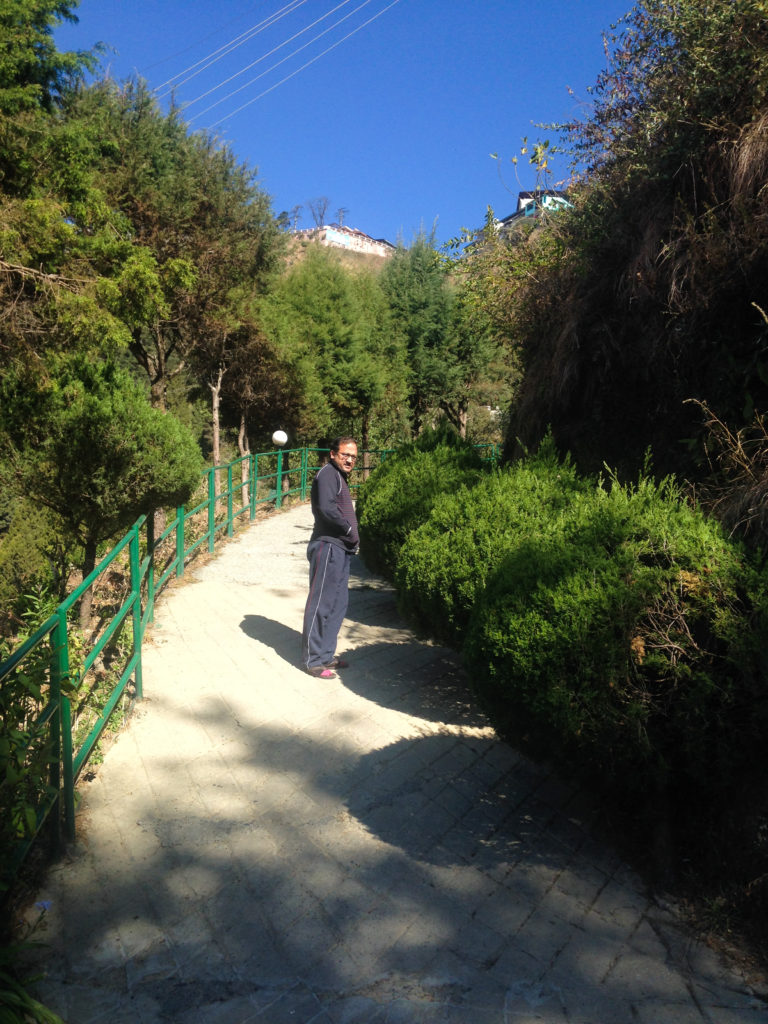 Food at hotel country inn Mussorie
There is a separate multi-cuisine restaurant which serves Indian, continental and Chinese food in the buffet or a la carte. There is no bar facility.
My Experience with food: In February which they say it is off season- they have very limited options in cuisine as well as food. But the food quality was really good. The correct term will be finger licking. I enjoyed my food on the terrace with the bright lit valley views.
https://www.instagram.com/p/BRAWaSuh4gk/?taken-by=suruchimittal&hl=en
The timings for Breakfast are between 8:00 am -10:00 am and Dinner between 8:00 – 9:30 pm.
Activities 
Within the hotel country inn Mussoorie, one can spend time playing Table Tennis, Carrom Board, Chess, Cards, puzzles, Ludo, darting etc. It is a complete fun day for children. Apart from indoor facilities the hotel too organizes some outdoor activities like cycling, river crossing, kayaking, rappelling, trekking, nature walks, bird watching but only on prior request.
Parking
There is a good car parking space available within the hotel, just outside the reception area.
Conclusion
I recommend this place only if you are looking for a mid segment range hotel away from the city rush with great views. I spent Rs. 3000/- for one night but didn't feel it worth at all.
The rooms are spacious but the quality of linen, decor and toiletries doesn't stand anywhere near 3 or 4 stars. The bed makes so much of noise while turning. The huge windows in rooms offer great views but you cannot keep the blinds or curtains open during the day, as there is a common passage for the adjacent rooms, so no privacy.
Yes! there is something fascinating and epic about the air conditioner installed in the rooms.  I had to click this and really hats off to the person who could replicate the cover and swings.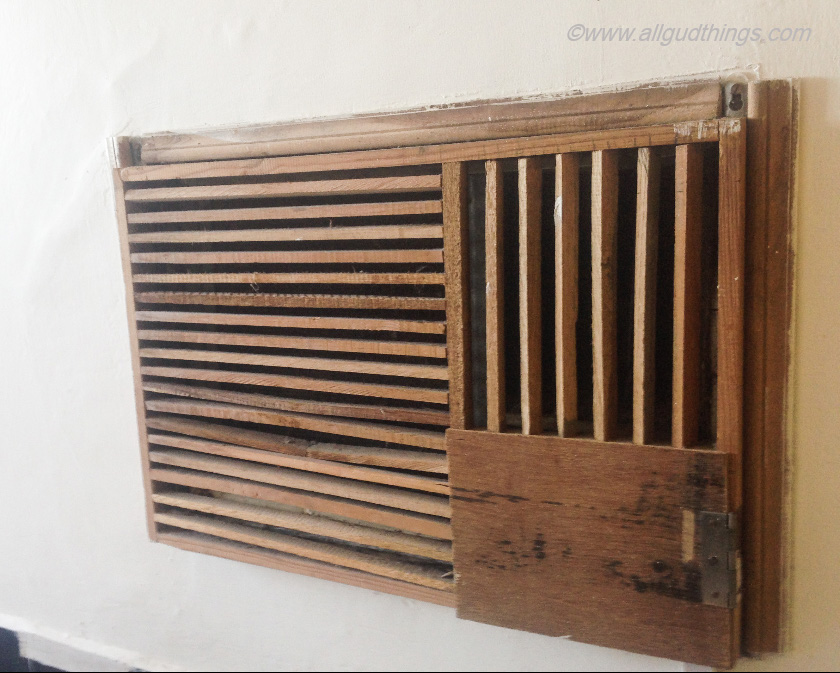 Rating
I rate (3out of 5). That too, because of the mesmerizing Doon valley views, quietness, and food at the Hotel Country Inn Mussoorie.
Some Additional Info:
They provide pick and drop facility from the mall road or one can even walk down.
You can avail the discount by getting a room booked from MakeMyTrip or Tripadvisor.com. ( I got my room booked from MakeMyTrip and got 1000 Rs cheaper than the actual price.
Enjoy your breakfast on the terrace.
Some of the staff members were really courteous and pleasing whereas other even don't even have the complete information about the property.
Note: This is not a sponsored post and is completely written on my experience.
There is an another property to check, with awesome views on Camels Back Road – The Pacific Hotel Mussoorie. Click for the review.
Please Pin it and Share it.